What to expect at the ICC World Cup 2015
Written by: Mirza Salam Ahmed
Posted on: February 11, 2015 |

Comments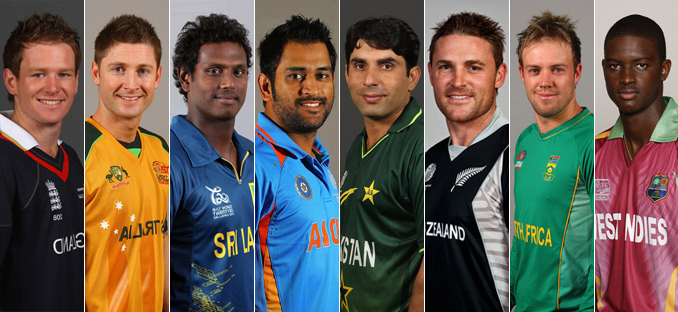 Skippers of the top 8
The T20 format has been in the spotlight in the world of cricket nowadays, but the grandeur, lustre and prestige of the ICC World Cup 2015 still remains intact. The world's attention will turn to Australia and New Zealand this year, while the Indians plan to defend their title. However, the competition is set to be tough.
The bouncy pitches, fast outfields and short boundaries of Australia and New Zealand mean that the chances of an upset are at an unprecedented high. There is no shortage of wild cards and dark horses in this World Cup either. All of the top eight teams have the potential to stand out and lift the ICC World Cup trophy.
However, before getting engrossed in the finer details of the World Cup, let's have a look at how the top teams have been doing lately. Consistent performance ahead of the ICC World Cup has enabled Australia to take the top spot, but breathing down their neck at second place is the Indian team. South Africa, with its time-tested players in this continent, is third, followed by Sri Lanka. England sits fifth on the charts, but being regular visitors to Australia, they will be well-accustomed to their pitches as well. New Zealand, Pakistan and West Indies come in at sixth, seventh and eighth, respectively. All three teams have explosive line-ups that can take the competition in any direction.
Australia
The Kangaroos have the home ground advantage, but that's not why my money is on them to win the tournament. It is their possession of the most stable, yet dangerous line-up of batsmen that sold me. The likes of David Warner, George Bailey, Glenn Maxwell and Shane Watson will be the worst nightmare for bowlers in this tournament. Australia's weakest link, however, is their bowling attack. They have only one established bowler, Mitchell Johnson, something their opponents will be looking forward to exploit.
Prediction – Final
India
The Men in Blue are on a desperate hunt to find a couple of quality bowlers before the World Cup kicks off. They will surely not be able to live up to the performance that saw them lift the trophy in 2011, but their charismatic captain, Mahindra Singh Dhoni, will be keen on using their astoundingly strong batting line-up to make sure India go back home with the crown again.
Prediction – Final
South Africa
The Proteas are the chokers of the cricketing world. They undoubtedly have a strong and reliable team overall, but in all big competitions they tend to crumble under pressure. This time round a mixture of young blood and old legs will be on the field. If South Africa is able to enter the semi-finals, they will surely make it to the final.
Prediction – Semi-final
Pakistan
This is going to be a big World Cup for the Shaheens. Some say history will repeat itself, which means Pakistan will lose to India once again. However, the last time Pakistan was playing in Australia, they also went on to lift the World Cup despite their losses. The team is still looking for new rising stars, but the likes of veterans such as captain Misbah-ul-Haq, Younis Khan and Shahid Afridi are all ready to set the stage with a thriller. Pakistan's bowling attack is missing a couple of their star bowlers, which is why the current squad will have to be on their toes to walk into the finale.
Prediction – Semi-final
Sri Lanka
Sri Lanka has been the most unlucky team of the past decade. Before losing to India in the final of 2011, they lost to Australia in the final of 2007. Moreover, in between these two World Cups they have been in the T20 finals thrice, and lost twice. Nonetheless, their heroic batsmen Mahela Jayawedene, Kumar Sangakara and Tilkratne Dilshan, will be a thrill to watch.
Prediction – Semi-final (Surprise Entry)
Watch this space for my preview of Pakistan's first match against India on Sunday, 15th February.
Mirza Salam Ahmed, an accountant by profession, has had a career in sports journalism for the past six years, covering such big events as the Football World Cup 2014, the Euros 2012, and the ICC Cricket T20 World Cup 2014.
RELATED ARTICLES:
You may also like: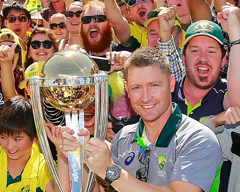 Australia Pulverizes New Zealand to Bag World Cup 2015 Trophy
(March 30, 2015)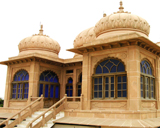 The Undying Grandeur of the Mohatta Palace Museum
(March 29, 2015)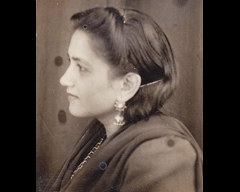 Ada Jafarey: A Tribute
(March 27, 2015)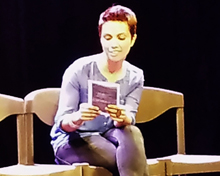 Me, My Mom & Sharmila: Fawzia Mirza and the Brown Woman
(March 26, 2015)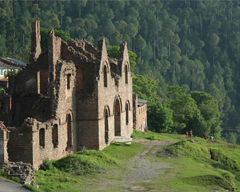 Silk Road: The Picturesque Mansehra and Abbottabad-VI
(March 25, 2015)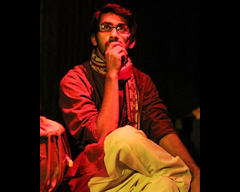 Azeem Hamid and the Independent Theatre Company
(March 25, 2015)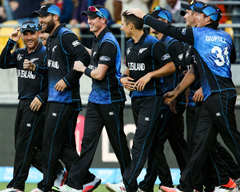 New Zealand to Choke South Africa and India to Overpower Australia?
(March 24, 2015)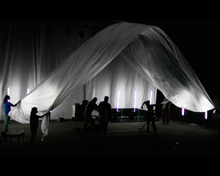 NAPA International Theatre Festival 2015: 'Among Fog'
(March 20, 2015)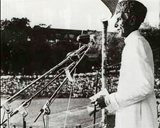 Pakistan Resolution Revisited
(March 20, 2015)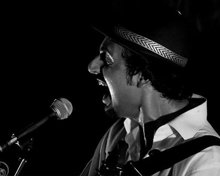 Faizan Tirmizi - The Ideology of an Aspiring Musician
(March 12, 2015)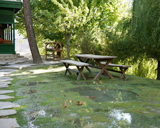 Hunza Valley: A Fine Balance between Tradition and Modernity
(March 10, 2015)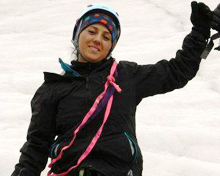 Samina, we are proud of you!
(March 06, 2015)