XINJIANG MEMORIES ABOUT MO YAN, THE FIRST CHINESE WINNER OF THE NOBEL PRIZE IN LITERATURE
Written by: Ding Yanyan and Fu Qiang
Posted on: July 02, 2013 |

Comments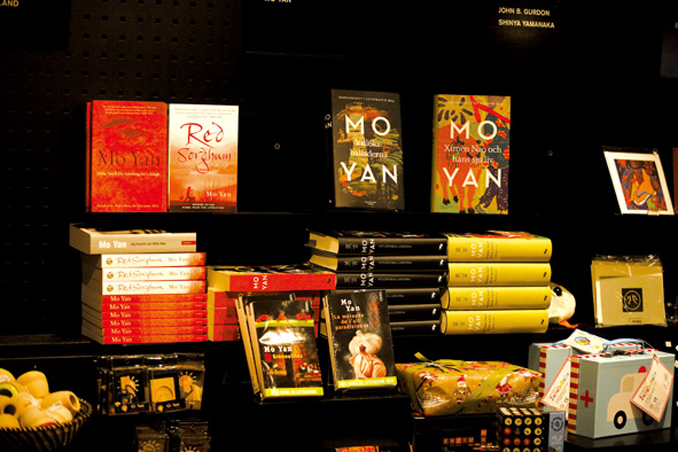 Mo Yan's works
It was an eventful occasion for the Chinese literary arena, and even the whole country, when Mo Yan was announced as the winner of the 2012 Nobel Prize in Literature on October 11, 2012. The renowned master of literature visited Xinjiang once.
It was in 1986 when Mo Yan was 31 years old, a college student in the Department of Literature at the PLA Academy of Arts. Although he stayed in Xinjiang for only a dozen days, he impressed Dong Libo and Zhou Tao, two writers in Xinjiang, graciously and has been able to reap devoted friendship from the former, and favorable and appreciative comments from the latter in times of harsh criticism.
Mo Yan fell in love with Xinjiang on his field trip to Oil City
Students of the Department of Literature at the PLA Academy of Arts had the opportunity to choose a site for a field trip during the summer vacation. In 1986, Mo Yan and three classmates went to Karamay, Xinjiang for their field trip.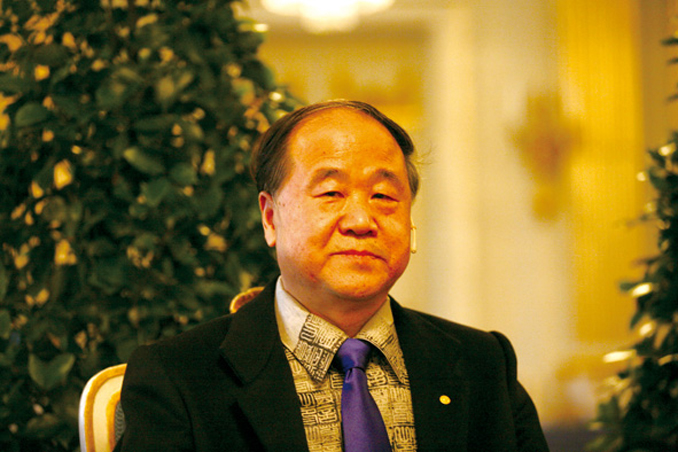 Mo Yan
Dong Libo, a cultural secretary of the Publicity Department of Karamay City at that time, was assigned to accompany Mo Yan for a week. Red Sorghum had not yet been made into a movie and Mo Yan was not much known yet. However, his debut novelette, A Transparent Radish came out and Red Sorghum Clan that made his name was published in March, 1986 on People's Literature. In June that year, when he was shooting the movie Old Well at the Taihangshan Mountains, Zhang Yimou found time to meet Mo Yan in Beijing for its movie adaptation. In the following year, Red Sorghum was shot in Mo Yan's hometown Gaomi County, Shandong Province, and completed in Zhengbeipu China West Film Studio. It won the Golden Bear at the Berlin International Film Festival and became a hit.
Though Mo Yan was only a college student when he came to Karamay, people enjoyed reading his works and meeting him in person. The Publicity Department of Karamay City invited him to give a lecture. Dong Libo, a writer known by the literary circle of Xinjiang liked Mo Yan's works very much. After the lecture, he wrote an article about it overnight and published it on a local journal in Karamay. He recalls Mo Yan's one week stay in Karamay: "Recollecting how we spent time together, I feel it was wonderful and we were much contented." Dong Libo and some young authors spent a lot of time with Mo Yan every day and they visited almost all of the sights in Karamay, drinking beer, eating kabob, talking about literature, sightseeing the Ghost Town in sunset and taking many a photo there. Mo Yan impressed them deeply as a modest, sociable, sincere and easygoing person, enjoying sharing his true feelings about literature with them.
Mo Yan visited Karamay Museum of Mineral and the frontlines of oil field workers, and was greatly moved by them. In the subsequent lecture, he mentioned in particular that like his hometown, Xinjiang is a magic land and abundant spring for literary creation. There is something very heroic in the oil workers' life, which is worth writing about, because what literature needs to present most is the heroic.
The several encounters they had made Dong Libo and Mo Yan close friends. Mo Yan has said several times that he is very fond of Xinjiang and wants to visit it again. He planned to visit it this year, but was unable to do so owing to an unexpected business trip abroad.
Brief contact led to favorable support from Zhou Tao later
During his brief stay in Urumqi in 1986 on his way to Karamay, Mo Yan was received by Zhou Tao, a famous poet and essayist in Xinjiang. Zhou Tao said Mo Yan left him with a very good impression, a nice person with excellent novels.
On hearing Mo Yan's winning the Nobel Prize in Literature, Zhou Tao exclaimed, "Great! It is surely a good thing!" It is a long cherished Nobel Prize dream finally realized by the Chinese writer. Mo Yan's winning the award is a sign of great affirmation of the Chinese Literature. He said, "The Nobel Prize in literature is the most authentic prize in the world. It is joyful for a country with several thousand years of cultural and literary tradition to have a winner finally. Among the contemporary writers, in terms of talent, hard work, and quality of writings, Mo Yan is the most qualified. I congratulate him and also feel happy for the achievement of the Chinese contemporary literature."
The brief yet memorable contact between Mo Yan and Zhou Tao is probably the reason why later on Zhou Tao spoke favorably for Mo Yan against pressures. In the 1990s Mo Yan's 500,000 word novel Big Breasts and Wide Hips was very controversial on account of its content. Many elder writers and officials wrote articles protesting. A conference in Beijing turned out to be a meeting condemning Mo Yan, as Zhou Tao participating in it is unable to figure out why even today.
During the break, several young writers asked Zhou Tao to speak for Mo Yan. After the break, Zhou Tao couldn't help standing up and voicing his views, "Each era is marked with literary features of its own, as each period has its writers. You shall not expect Mo Yan writes as you did. We shall all feel happy that there is such a talented writer as Mo Yan among us. We shall encourage him and feel relieved instead of being picky." In this way Zhou Tao spoke for almost 20 minutes, which later on was greatly praised by young authors.
Attachments
Mo Yan was born on February 17, 1955 in Gaomi County, Shandong Province. His original name is Guan Moye. He is a well-known contemporary writer, honorary Doctor of Letters in the Open University of Hong Kong, and adjunct professor of Qingdao University of Science and Technology. Published in the 1980s, his novels are regarded as novels of the soil, immersed with complex feelings of nostalgia, and categorized as root-seeking literature. Strongly influenced by magical realism, Mo Yan's novels show features of the avant-garde, characterized by construction of a subjectively sensory world, powerful and unrestrained narrative, use of defamiliarization, and description of a mysterious and transcendental world. In 2006 he was Number 20 on Writers Rich List in China and in 2007 No 1 on Powerful Chinese Writers List. He is the winner of the 8th Mao Dun Literature Award in 2011 for Frog, and the recipient of the Nobel Prize in Literature on October 11, 2012. Kjell Espmark, former chairman of the Nobel Committee for Literature comments, "When Mo Yan's novels are categorized as magical realism novels, it may easily remind readers of Gabriel Garcia Marquez of South America, and readers may take it for granted that Mo Yan imitates Marquez's works. In fact, Mo Yan does not imitate Marquez. He has his own ways of presenting his Chinese story. In terms of blending imagination with reality, he does even better than Marquez did." Mo Yan's representative novels include Red Sorghum Clan, The Republic of Wine, The Garlic Ballads, White Dog Swing, Big Breasts and Wide Hips, Sandalwood Death, and Frog.
Dong Libo was born in April 1956, his ancestral home being Rongcheng County, Shandong Province, and he grew up in the farm of Xinjiang Production and Construction Corp. Having graduated from the Department of Political Science, Xinjiang Normal University, he was a member of Senior Seminar of the Lu Xun Literary Institute, and member of the China Writers Association. He is currently the secretary of the Xinjiang Writers Association. Dong Libo's novel White Beans is the winner of the Best Novel award of The Contemporary Novels and Tianshan Award for Arts and Literature of the government of Xinjiang. It was on Chinese Fiction List in 2003. Collections of his short stories include Black Soil, Red Soil, and Now and Forever. His famous novels are White Beans, Scorching Sun, Tranquil Xiayedi, and Fragrance of Rice. Many of his novelettes and short stories are published in literary journals such as People's Literature, The Contemporary Fiction, October, Shanghai Literature, Beijing Literature, The Literary Journal of Zhongshan, and Tianya.
Zhou Tao (original name Zhou Xiaotao) was born on March 15, 1946. He is a well-known poet and essayist in China. His works include collections of poetry named Holy Mountains, The Herd of Mustangs, and essays titled "The Horses in Kongnais" and "A Sketch of Halasaer". His ancestral home is Shanxi Province and he came to Xinjiang with his father when he was a teenager. He graduated from the Department of Chinese, Xinjiang University in 1969. His 20 odd publications of poetry and essays are readers' favorites. He has been awarded a number of awards, including the national poetry award, the Eight and One Award, and the Lu Xun Literature Award in 1998. Widely known as a representative figure of the new frontier poetry for his frontier poems, Zhou Tao is now an excellent essayist and more recognized for his achievements in essays than for his poetry.
You may also like: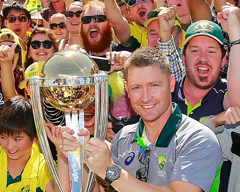 Australia Pulverizes New Zealand to Bag World Cup 2015 Trophy
(March 30, 2015)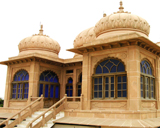 The Undying Grandeur of the Mohatta Palace Museum
(March 29, 2015)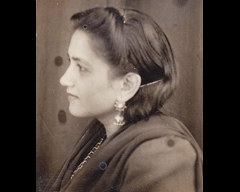 Ada Jafarey: A Tribute
(March 27, 2015)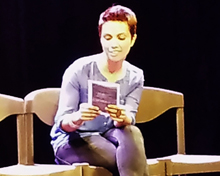 Me, My Mom & Sharmila: Fawzia Mirza and the Brown Woman
(March 26, 2015)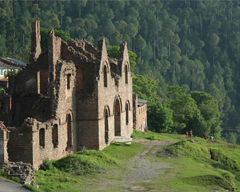 Silk Road: The Picturesque Mansehra and Abbottabad-VI
(March 25, 2015)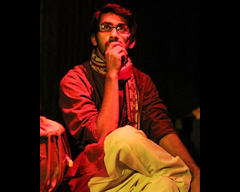 Azeem Hamid and the Independent Theatre Company
(March 25, 2015)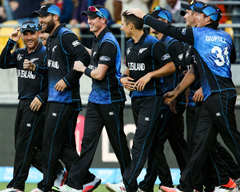 New Zealand to Choke South Africa and India to Overpower Australia?
(March 24, 2015)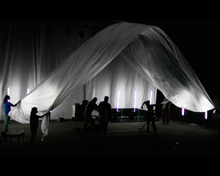 NAPA International Theatre Festival 2015: 'Among Fog'
(March 20, 2015)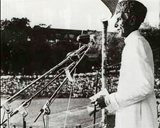 Pakistan Resolution Revisited
(March 20, 2015)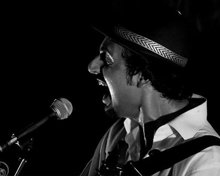 Faizan Tirmizi - The Ideology of an Aspiring Musician
(March 12, 2015)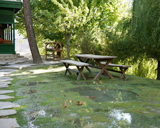 Hunza Valley: A Fine Balance between Tradition and Modernity
(March 10, 2015)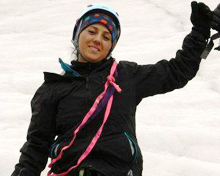 Samina, we are proud of you!
(March 06, 2015)