Yiwu - City of Small Commodities
Written by: Dong Shaohua
Posted on: September 16, 2015 |

Comments | 中文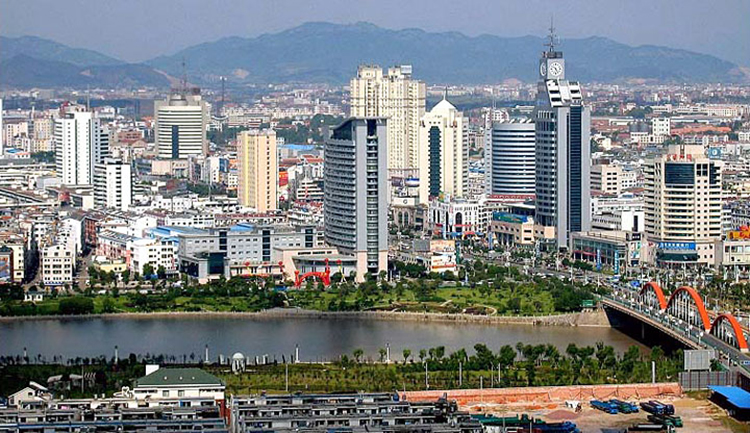 Yiwu City of China
Yiwu has the largest fair for petty commodities in China, as well as in all of Asia. This small city has business relations with more than 210 counties and regions. Low price strategy is the secret to its success. It is an "everlasting commodities fair".
According to UN statistics, there are about 500,000 types of commodities in the world, and more than 300,000 of them can be found in Yiwu, ranging from artwork, stationery and sports goods to socks, garments, etc. Now it accounts for almost a third of China's jewelry, socks and toys output. The commodities here are cheap and fine. The city has everything one could hope for. It is not only an exhibition center for petty commodities, but also the largest export center for them in China.
People can hardly believe that such a small city in central Zhejiang Province can do business with 210 counties and regions and over 1,000 ISO containers are exported every day. The market turnover in 2004 reached 26.69 billion RMB Yuan, and those which are not counted in statistics amounted to at least 10 Billion Yuan.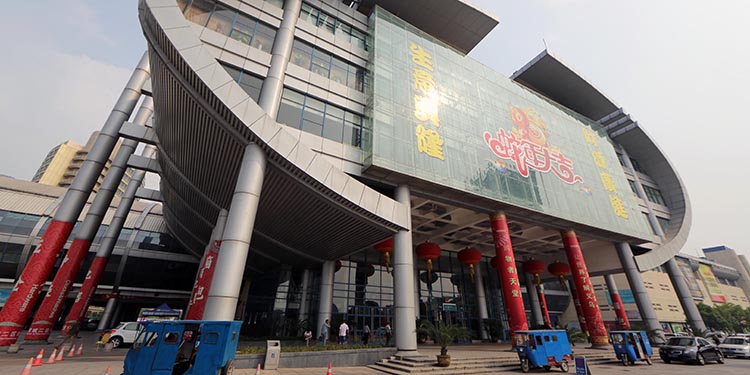 The Small Commodity Market in Yiwu
Yiwu borders Guangdong and Fujian to the Southwest, Shanghai to the Northeast, and is not far from the Pacific leading to the West. It also has advantages in manpower, technology and capital. Its petty commodities stand for high level commodities of China and always take the top position in the world. Since 1995, the China Commodity Fair has been held, and Yiwu has been famous with the name of a grand centre of small commodities and has been called the "everlasting commodity fair".
In the downtown are more than 1 million square meters of marketplaces, in which there are 40,000 stalls, 80,000 shopkeepers, 200,000 customers daily, and 10,000,000 tons of cargoes loaded and unloaded every day.
Yiwu, also called "the China Commodities City", is made up of ten-odd markets, such as the International Trade Market, Binwang Market, Textile Market, Indoor Articles Market, Cosmetic Market, Necktie Market, Home Appliance Market, Materials Market, Timber Market, Production Material Market, etc. In these markets are thousands of general agencies from over 4,000 famous companies. They sell more than 10,000 kinds of products, with sales volumes which have ranked first among all Chinese markets for 12 years.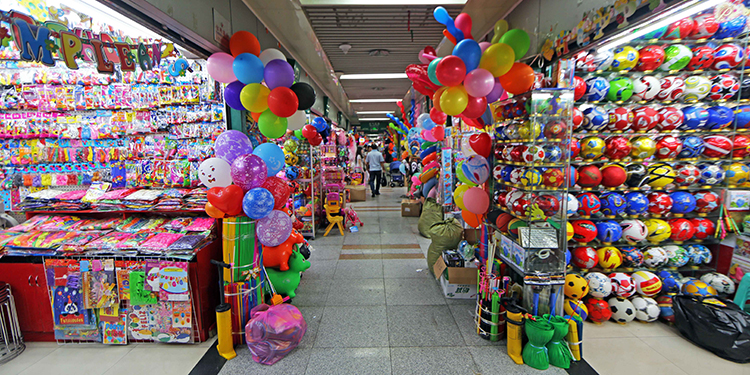 The Small Commodity Market in Yiwu
Yiwu is China's largest export center for small commodities. More than 1,000 foreign enterprises and trading establishments from America, Japan, Sweden, Korea, etc. have offices here. The number of long-term-in-residence foreign merchants is 3,000 now. Purchasing agents from world-renowned supermarkets such as the Wal-Mart come in continuous streams.
The Yiwu China Commodities City has 6 parcel express trains and 200 forwarding lines in China, direct to 200 large and medium-sized cities. Air and sea transportation are well developed. The Yiwu merchants also set up submarkets in Ukraine, South Africa, Australia and Brazil. Yiwu has already become the supporting center of these markets. Logistic networks at home and abroad have been set up. The International Logistic Park, Shangcheng Logistic Center, as well as two modern logistic supports have been opened.
Some people described Yiwu as the "everlasting Canton Fair". In Yiwu, everyone is a textbook on business. The smart Yiwu merchants use low price strategy to seize the market. They make a profit of 1 Fen (0.01 Yuan) for 100 toothpicks sold. But they can still make 10,000 Yuan per day. By selling all kinds of sewing needles, a merchant can earn about 800,000 Yuan a year.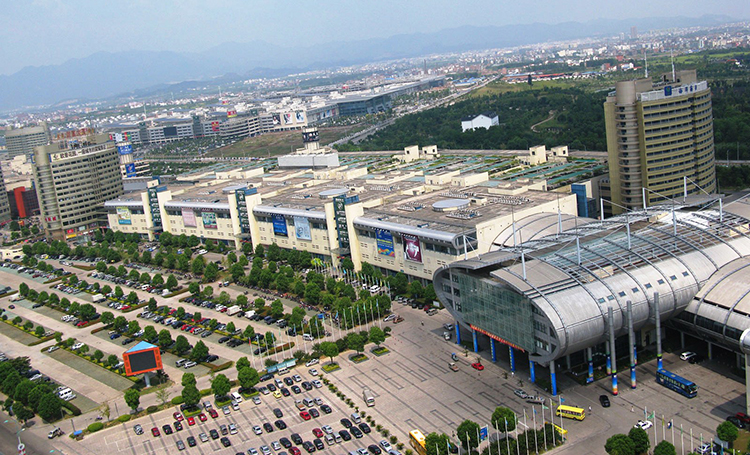 Yiwu Futian Market
The profit of one lighter is 0.5 to 1 Fen. Can people really make money from it? Of course! In 2004, a factory named Maosheng exported 900,000,000 lighters, making a profit of 900,000 Yuan. Their major operating principle is lowering the cost rather than discharging workers or reducing working procedures. How to lower the cost? They set the factory in a village where the rent is low and labor is abundant.
By doing so, numerous business owners make their fortune in Yiwu. They are called "ant merchants". Their secret to making money is lowering the cost to the limit, as long as they can gain one Fen on the sale of each product. They estimate that they earn 1 Fen from a pair of socks, and the sales volume in one stall reaches 700,000 to 800,000 Yuan per month. Thus, they can make almost 100,000 Yuan a year. If they rent 10 stalls, they can earn 1,000,000 Yuan a year.
Whether it is a toothpick, a lighter or a pair of socks, the principle is the same – rapid turnover of a specific product can lead to rapid growth in the sales volume, which can make Yiwu a marketing center for this kind of product. When various centers converge, it becomes China's entrepôt for all kinds of commodities.
On the 30th opening anniversary, Yiwu was officially confirmed as one of the 18 typical areas for displaying the fruits of reform and opening-up in China. This great honor further inspires the Yiwu people to make more achievements. In the next stage, with the goal of building a famous international trade center, Yiwu will make great efforts to build the small commodity trade, innovation and exposition centers at international level, as well as the regional logistic and financial center for creating a world-renowned trade city with strong comprehensive strength, complete urban functions, harmonious social order, an efficient administrative system, rich cultural background, beautiful eco-environment and wealthy people.
You may also like: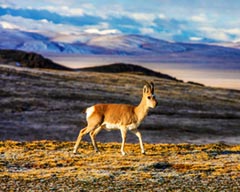 Hoh Xil: Kingdom of Wild Animals
(January 18, 2018)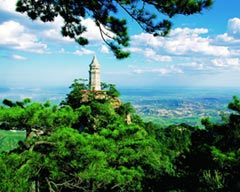 Panshan Mountain of Ji County
(January 11, 2018)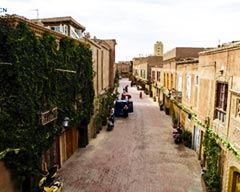 Stories from the Old Town of Kashgar
(January 04, 2018)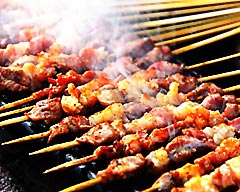 International Cuisine in Urumqi
(December 27, 2017)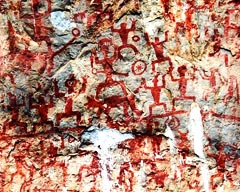 Zuojiang Huashan Rock Paintings, Guangxi
(December 19, 2017)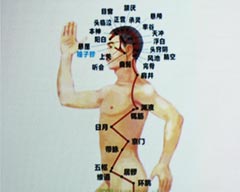 Seminar on Chinese Outlook on Life and Contemporary Value of Chinese Medicine
(December 15, 2017)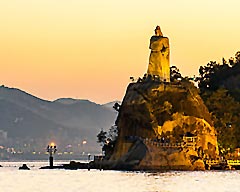 Gulangyu Island: The Island of Music
(December 13, 2017)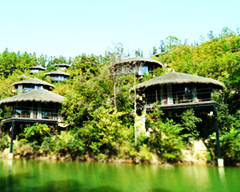 Mogan Mountain Farm Villas
(December 06, 2017)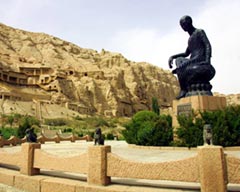 Kuqa: The Old Town on the Silk Road
(November 29, 2017)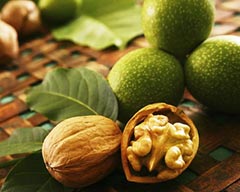 The Walnut Trees of Xinjiang
(November 23, 2017)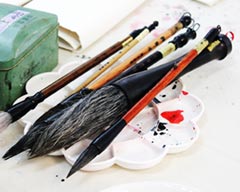 Chinese Ink-Wash Painting at China Cultural Centre, PNCA
(November 23, 2017)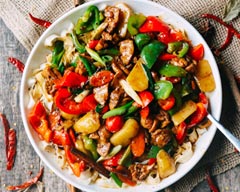 Famous Xinjiang Delicacy: Big-Plate Chicken
(November 16, 2017)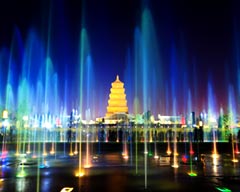 Shaanxi: New Glories on the Silk Road
(November 08, 2017)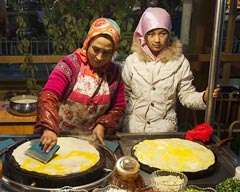 The Bustling Moyu Night Market
(November 01, 2017)