Youlin Hour with Ghazal
Written by: Eeman Amjad
Posted on: May 27, 2014 |

Comments | 中文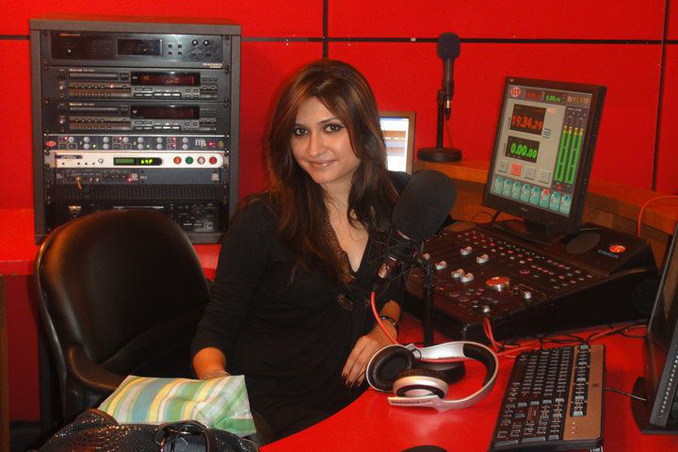 Ghazal Zafar
It is 4:59, the sixty-second countdown begins, time check and the beat to the Rush Hour commences. Cars deadlocked in traffic, with petulant drivers are greeted by an elated voice of an unknown face, 'It is a rush with Ghazal Zafar' in Islamabad. There is the quick hello, how's everybody's day, followed by music to lighten the mood. Not very far, Ghazal sits in a closed space, red walls, sparsely covered with posters from CityFM89 shows. She sits calmly with her headphones on, dressed down, talking casually to her audience as if they were right in front.
"I have been an RJ for nine years," Ghazal recounts. A year after CityFM89 was launched in 2004, "I met a friend who was working here and I wanted to be part of this." At that time, Ghazal hosted her own television music show as a VJ and "I didn't like it very much". She started by wanting to pursue a career in singing, but due to certain events and chance meetings, ended up in television. As a VJ on ARY Music, she hosted the Hot Charts (top twenty billboard songs) until she auditioned to be part of Dawn's new radio channel. "I auditioned for the Radio Jockey position and I got the job immediately for the lunch show", she remembers. It was the perfect fit for her; her spontaneity, love for music and entertainment made the transition from television to radio effortless.
She started with Lunch at 89. "It was an easier audience for me. There were mostly younger kids, not very bored with or skeptical about life; they just wanted to listen to some good music." Then she shifted to Dial 89, playing songs that people would call in to request. However, after a one-year hiatus in Karachi, she returned to City FM89 and was eventually offered the Rush Hour slot. "Rush hour was the hardest slot out of all the shows I have done. The show gave me a lot of recognition and really established me as an RJ, but at the same time, it was very hard. People are on their way home after a long hard day. They don't want any nonsense they want their music and some light conversation."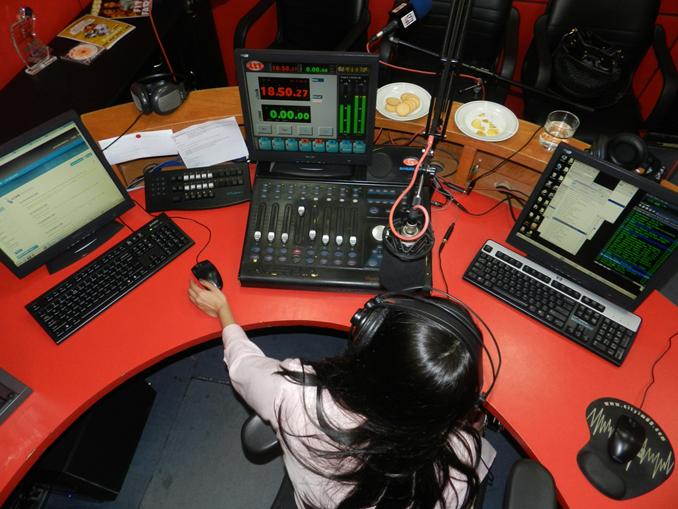 What is it like being on air, knowing you are heard by an entire city? "I used to be nervous, especially while doing live interviews," but now it seems like child's play. "This microphone has a presence. You'll be amazed; you are definitely aware that there are hundreds and hundreds of people listening to you." Although quite spontaneous, she is conscious of the need to stay aware. "I am aware, I can't mess up. People are listening and taking it in, I have to be careful of what I say." She admits that it is completely possible to offend someone, and she never forces her music, but her extrovert personality is something she can't control. "I have offended people at times with an opinion; that is just mine, though; people will agree to disagree." But then are those who will attack for no reason, "It was hard to make my way because of my accent. Sometimes people write something negative and you get affected; it hurts, and it does affect you. Now, for the most part, I am used to it."
What most listeners don't know is that along with being an RJ, Ghazal is in fact also a producer. "When I joined as a producer, I had no idea exactly what it meant. I loved the station. I loved everyone at the station. The job was new to me. I learnt everything on my own. It was different because now I was a boss, instead of a colleague to everyone." Being a producer meant she had to start thinking about the technical aspects of the station, advertisements, promos, event planning, marketing, script writing, and creating ads. The production team created the ideas, but at the same time, she had to balance both her roles as an RJ and producer. "Producers and RJs think differently. As an RJ I want to think of what is good for my show and the music, but then I have to put on my producer's cap and think what is best for the station."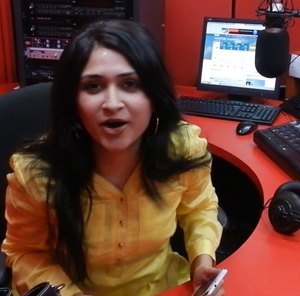 She plans to eventually venture back into singing, her first passion, but for now is happy with where she is. "I never really thought about where the radio show would go. I wanted to be part of the channel; I knew it had some awesome people, and a good vibe. It was something new and covering a particular niche and everyone in these past ten years has played a role. Things are changing with time. I can't guarantee what the future is about, but I am hopeful."
I sit observing, as the ad break finishes; Ghazal is back on air, there is no script, she moves with a spontaneous flow, never missing a beat "I love the show, it is my two hours of pride, happiness, and my passion. I love what I do. I don't feel that I work a single day of my life. It comes so natural. I look forward to my show; after my two hours are over at seven, when my shows finishes, I am not tired; it is a high." It is evident with her effortless transition back and forth from breaks, and her effervescent personality that radiates through the mic to the multitude of cars heading back home in the Rush Hour.
Follow Ghazal on Facebook: https://www.facebook.com/RjGhazzl
You may also like: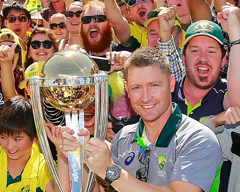 Australia Pulverizes New Zealand to Bag World Cup 2015 Trophy
(March 30, 2015)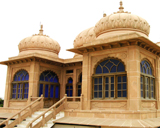 The Undying Grandeur of the Mohatta Palace Museum
(March 29, 2015)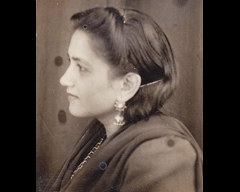 Ada Jafarey: A Tribute
(March 27, 2015)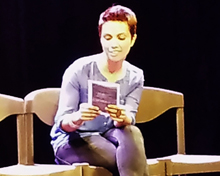 Me, My Mom & Sharmila: Fawzia Mirza and the Brown Woman
(March 26, 2015)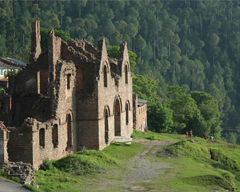 Silk Road: The Picturesque Mansehra and Abbottabad-VI
(March 25, 2015)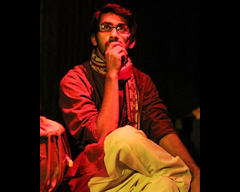 Azeem Hamid and the Independent Theatre Company
(March 25, 2015)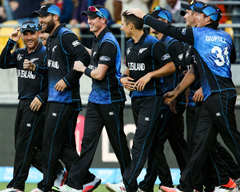 New Zealand to Choke South Africa and India to Overpower Australia?
(March 24, 2015)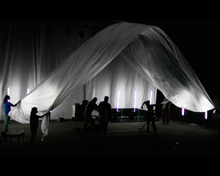 NAPA International Theatre Festival 2015: 'Among Fog'
(March 20, 2015)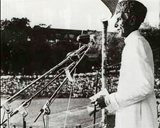 Pakistan Resolution Revisited
(March 20, 2015)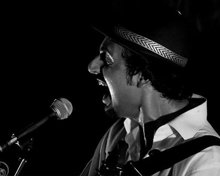 Faizan Tirmizi - The Ideology of an Aspiring Musician
(March 12, 2015)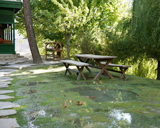 Hunza Valley: A Fine Balance between Tradition and Modernity
(March 10, 2015)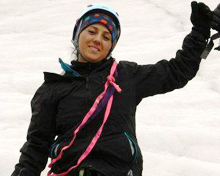 Samina, we are proud of you!
(March 06, 2015)