Yu Opera, the Most Popular Art Form in Henan Province

Posted on: January 12, 2017 |

Comments | 中文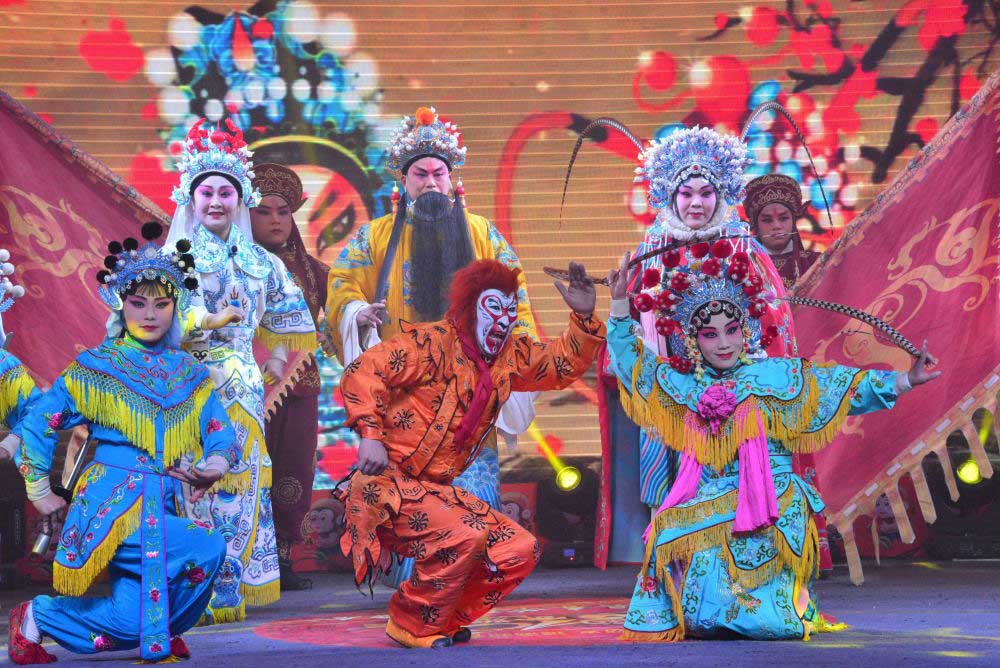 The Yu Opera is one of China's famous national opera forms
Many people are familiar with and enjoy the Peking Opera of China, but not many are aware that there are other operas in China as well. Have you ever had a chance to watch the Yu Opera performance?
Yu opera (also 'Henan Opera'), originating and developing in Henan Province a long time ago, is one of five famous Chinese operas, alongside Peking Opera and Shaoxing Opera. Henan Province is where Yu Opera was created and developed. Unlike the Peking Opera which is a national opera, Yu Opera is China's first regional opera. Yu Opera originated during the time of Emperor Qianlong of Qing Dynasty, earlier than Peking Opera which originated and developed during the time of Emperor Daoguang of the Qing, a grandson of Emperor Qianlong.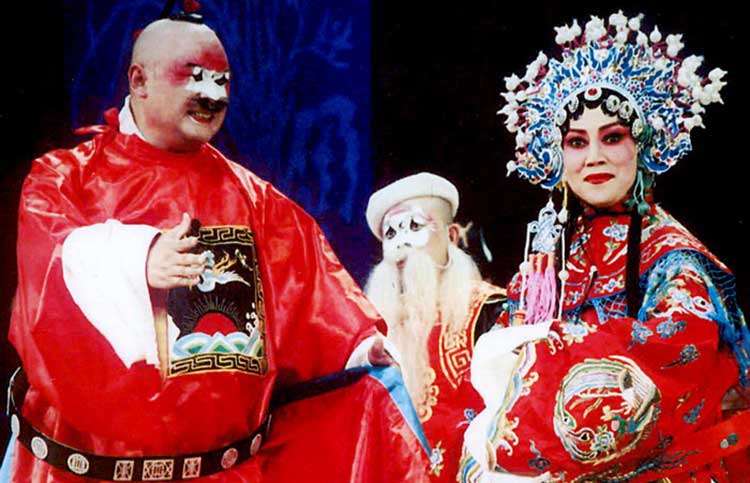 Yu Opera is based on the local drama form of Henan Bangzi
Amongst Chinese operas, Yu Opera is always first on the list. It has special musical forms and performance patterns that are quite different than those of Shaoxing Opera and Kunqu Opera. The latter is listed in UNESCO's "World Intangible Cultural Heritages", but Yu Opera has its own unique charm and artistic power.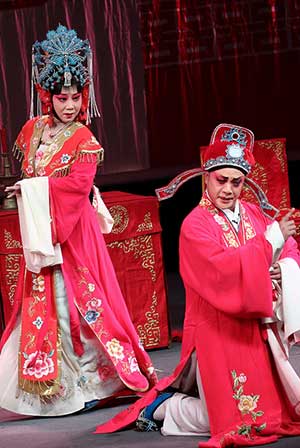 Yu Opera is based on Henan Bangzi, a kind of local drama form that is about 300 years old. In China, the name of Henan Province is abbreviated as 'Yu', and hence the opera itself was officially named 'Yu Opera' after the founding of the People's Republic of China. Because of its beautiful tunes, use of plain spoken language and exquisite performances, Yu Opera is always well received by audiences.
Yu Opera's live shows are always grand, magnificent and powerful. The musical tunes are strong and beautiful, with a local touch. The performances of Yu Opera actors or actresses are true to life with humour and vigour. Whether they are playing the parts of emperors or generals, princes or princesses, peasants or peddlers, they perform them with great skill, supported by great costumes and make-up (including a head-dress). For example, in the play Hua Mulan, the actress who plays the lead, a female general in "male attire", who sings with a powerful and vigorous voice to show the heroic posture of Mulan, who goes to the battlefield for her father and serves her country. It is a difficult role to play, but in the Yu Opera, she plays with extraordinary skill in both acting and singing, and thus wins over the audience.
According to statistics by the Ministry of Culture of China, there are more than 220 Yu Opera troupes under direct administration of culture departments at the national, provincial and prefecture level. Besides Henan province, there are also professional Yu Opera troupes in other parts of the country, such as Hubei, Anhui, Jiangsu, Shandong, Hebei, Beijing, Shanxi, Sichuan, Gansu and Xinjiang. There are even more private troupes. Yu Opera was listed in the first group of National Intangible Cultural Heritages by the State Council. The National Academy of Chinese Theatre Arts established the first BA course of Yu Opera and took in 24 students from all over the country in 2009.
In recent years, Yu Opera troupes have done their tour shows in many countries, including Pakistan, Australia, New Zealand, Italy, France, Canada, Venezuela, Germany, the UK, USA and Thailand. Their performances were highly praised by the audience.
Scenes from the Yu Opera staged at PNCA in Islamabad
On September 26, 2015, the no. 2 Henan Province Yu Opera Troupe gave a public performance of the classical Yu Opera play the Orphan of Chao ('Chinese Orphan') at the National Art Theater in Islamabad, Pakistan, and the performance was a great success. The show had a full house, and audiences gave a large round of applause when the play reached its climax. After the show, many Pakistani audiences came to talk with the players on the stage and took photos with them.
You may also like: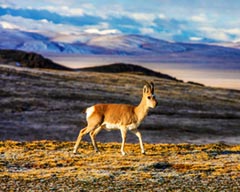 Hoh Xil: Kingdom of Wild Animals
(January 18, 2018)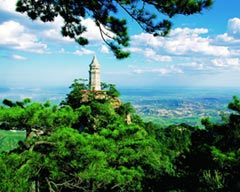 Panshan Mountain of Ji County
(January 11, 2018)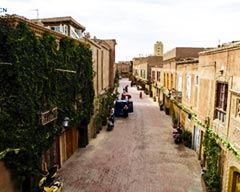 Stories from the Old Town of Kashgar
(January 04, 2018)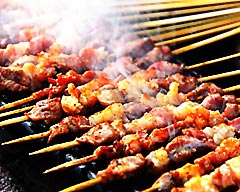 International Cuisine in Urumqi
(December 27, 2017)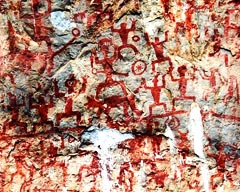 Zuojiang Huashan Rock Paintings, Guangxi
(December 19, 2017)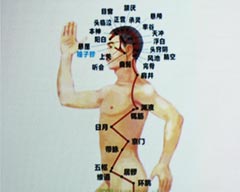 Seminar on Chinese Outlook on Life and Contemporary Value of Chinese Medicine
(December 15, 2017)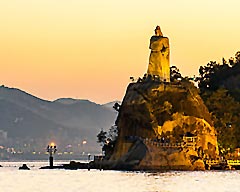 Gulangyu Island: The Island of Music
(December 13, 2017)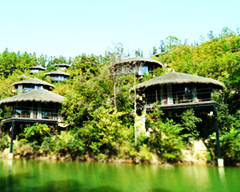 Mogan Mountain Farm Villas
(December 06, 2017)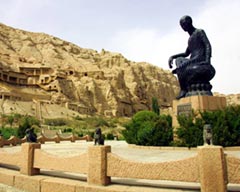 Kuqa: The Old Town on the Silk Road
(November 29, 2017)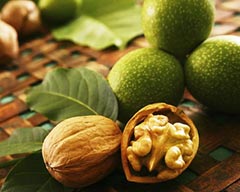 The Walnut Trees of Xinjiang
(November 23, 2017)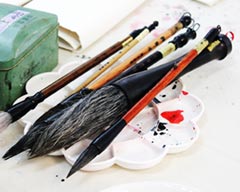 Chinese Ink-Wash Painting at China Cultural Centre, PNCA
(November 23, 2017)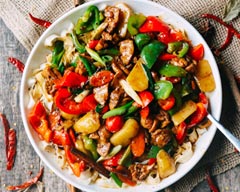 Famous Xinjiang Delicacy: Big-Plate Chicken
(November 16, 2017)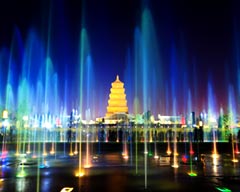 Shaanxi: New Glories on the Silk Road
(November 08, 2017)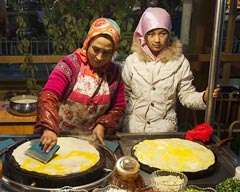 The Bustling Moyu Night Market
(November 01, 2017)