Zhouyuan Museum
Written by: Luo Zhewen
Posted on: May 27, 2015 |

Comments | 中文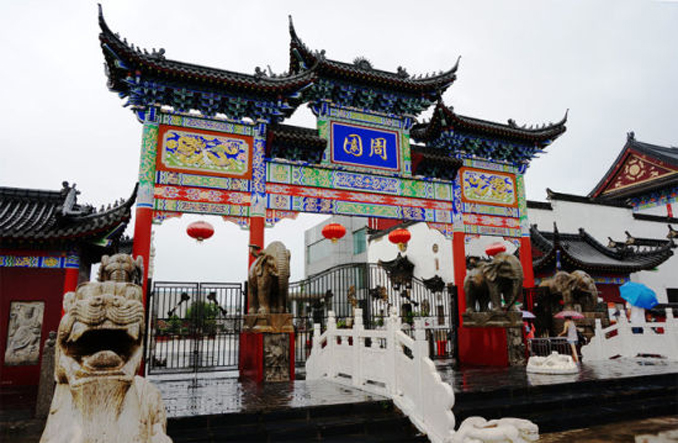 Zhouyuan Museum, China
Zhouyuan is an ancient region with more than 3,000 years of history. It is located in the western part of the Guanzhong Plain of Shaanxi Province, and includes one of the capitals of the early period of the Zhou Dynasty. Historically, it was known as "Qi Zhou." The cultural relics both on and below ground are especially rich, and the large quantity of bronze excavated here is internationally famous. In 1982, the region was declared by the State Council as a National Key Cultural Relics Protected Unit.
The Zhouyuan Museum was built on the foundation of the Zhouyuan excavation site. It was formerly the site of two Cultural Relics Protection and Management Institutes called Zhouyuan Qishan and Fufeng. In 1986, these were combined to form the Zhouyuan Museum, which is located in Fugang County, Famen Town, Shaochen Village.
The Zhouyuan Museum's exhibitions are divided into indoor and outdoor components. The outside exhibitions are mainly the Village Ancestral Temple and the Shaochen Village Palace, a large-scale architectural grouping. These provide a valuable resource for researching Western Zhou architecture and technology, and the political, economic and cultural systems of the court at that time. These have helped fill in the void which existed in ancient Chinese architectural history.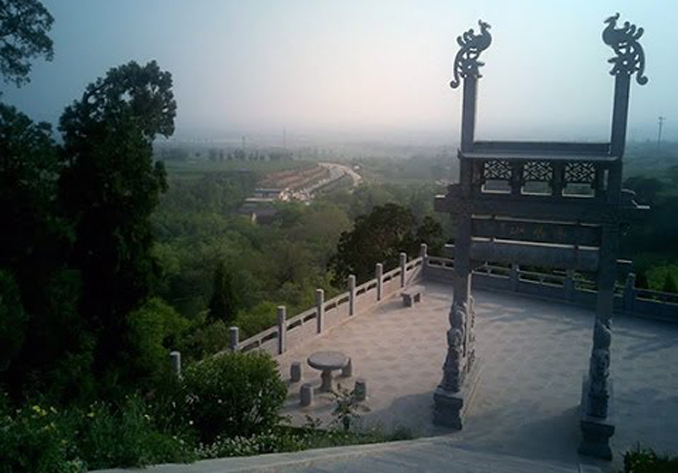 The indoor exhibitions mainly include the Zhouyuan Excavated Artifacts Exhibit, the Zhouyuan Historical Cultural Relics Exhibit, the Western Zhou Calligraphy and Arts Exhibit, the Western Zhou Wine-Culture Exhibit, and the special exhibit at Famen Temple, called the Zhouyuan Precious Cultural Relics Special Exhibit. These exhibits display some 3,000 items excavated at the Zhouyuan site, including bronze, jades, bones, ceramics, tortoise shells and scapula bones used for divination, and so on.
At the exhibition, people can view various bronze items from three-thousand years ago. One has 284 characters inscribed on the bottom of its interior, relating the history of six previous kings of Western Zhou and the important accomplishments of the seventh king, in power at the time the bronze was made. It also records the family history of the owner of the vessel, providing reliable data for researching Zhou-dynasty history.
In the Western Zhou Wine-Culture Exhibition, around one hundred specimens of materials for fermenting alcohol, vessels for fermentation, articles for warming wine, mixing alcohols and so on are exhibited. China's earliest ceramic-material architectural tiles are also on display, which date to around six to seven-hundred years earlier than the Qin bricks and Han tiles of Chinese tradition.
In the exhibit, people can also see valuable Western Zhou "jiaguwen" or oracle bone inscriptions, which record the relations between Zhou people and the Shang court, as well as other countries. In the calligraphy section, western Zhou calligraphy that has been excavated in recent years is also on display.
You may also like: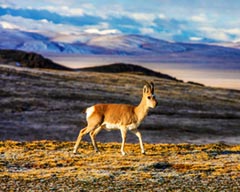 Hoh Xil: Kingdom of Wild Animals
(January 18, 2018)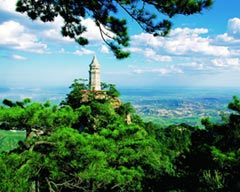 Panshan Mountain of Ji County
(January 11, 2018)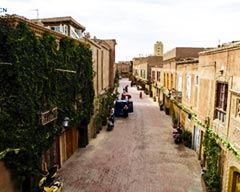 Stories from the Old Town of Kashgar
(January 04, 2018)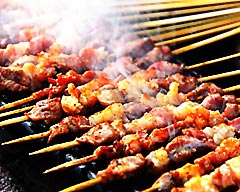 International Cuisine in Urumqi
(December 27, 2017)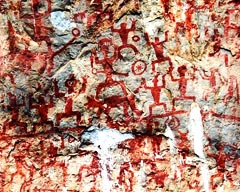 Zuojiang Huashan Rock Paintings, Guangxi
(December 19, 2017)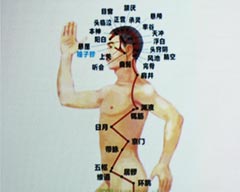 Seminar on Chinese Outlook on Life and Contemporary Value of Chinese Medicine
(December 15, 2017)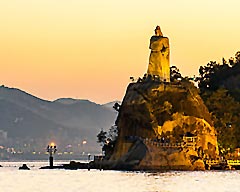 Gulangyu Island: The Island of Music
(December 13, 2017)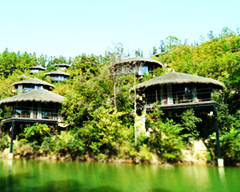 Mogan Mountain Farm Villas
(December 06, 2017)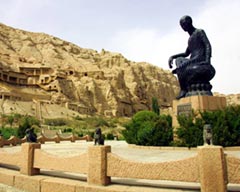 Kuqa: The Old Town on the Silk Road
(November 29, 2017)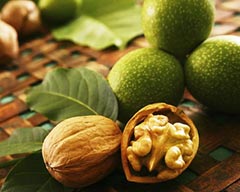 The Walnut Trees of Xinjiang
(November 23, 2017)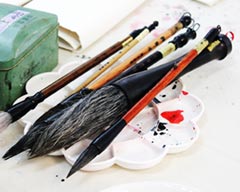 Chinese Ink-Wash Painting at China Cultural Centre, PNCA
(November 23, 2017)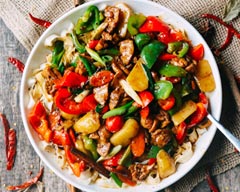 Famous Xinjiang Delicacy: Big-Plate Chicken
(November 16, 2017)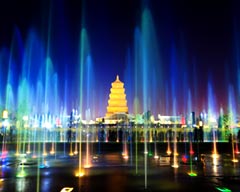 Shaanxi: New Glories on the Silk Road
(November 08, 2017)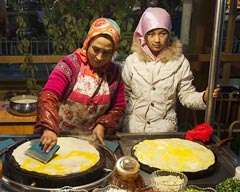 The Bustling Moyu Night Market
(November 01, 2017)