Restaurant Review: Zigolini's
Written by: Staff Report
Posted on: November 24, 2015 |

Comments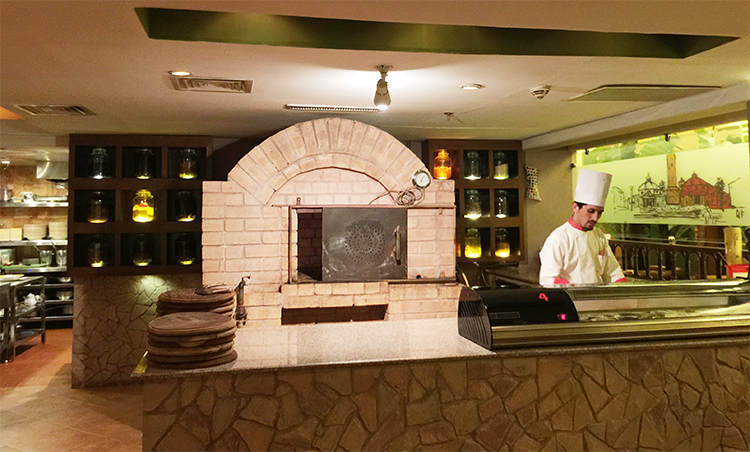 Zigolini Restaurant Marriott Hotel Islamabad
Zigolini's is one of the restaurants housed in the Marriott Hotel of Islamabad, and its draw was its authentic flavours as an Italian pasta place. In the mid-price range, its sauces have been of a high standard.
There seems to have been a change of chefs, and gone are the days of an Italian chef working in the open kitchen. The Lasagna Rustica was layers of thick pasta laced with desi style mince sauce, the pasta stiff at the edges. It was a far cry from the lasagne I had eaten in St Petersburg that melted in your mouth. However, its Tagliatelle ai Funghi in white mushroom sauce was not bad. Its appetizers and salads are still good and fresh, but the quality of the main dishes varies.

Lasagna Rustica (left), Tagliatelle ai Funghi in white mushroom sauce (right)
While only two tables were occupied, the Italian supervisor hovering in the background made no attempt to ask how our food was. The service was good and responsive, but the quality of food has gone down. The heating was off in the Marriott and that didn't help the experience.
You may also like: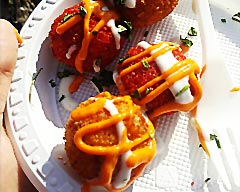 Karachi Eat 2018: The Good & the Bad
(January 16, 2018)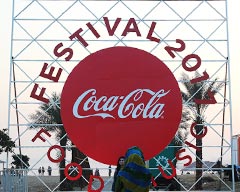 Coke Festival 2017 comes to Islamabad
(December 11, 2017)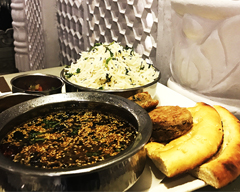 Food Review: Rahdaari
(December 07, 2017)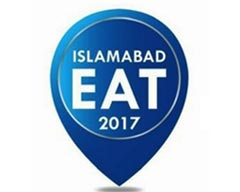 Islamabad Eat 2017: Don't Speak, Just Eat
(November 14, 2017)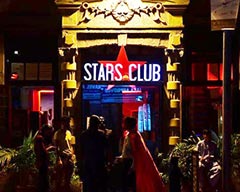 Stars Club: Karachi welcomes its first film-themed café
(November 06, 2017)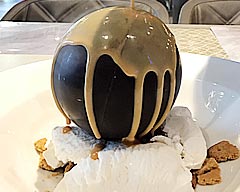 Food Review: Browns, Islamabad
(October 19, 2017)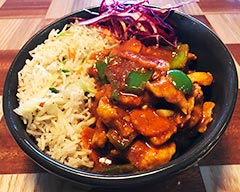 Wok Fusion Café
(October 09, 2017)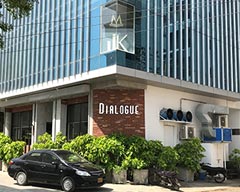 Food Review: Dialogue Restaurant, Karachi
(September 29, 2017)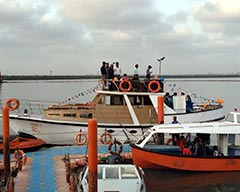 Savor Boating and Restaurant: A Unique Experience
(September 08, 2017)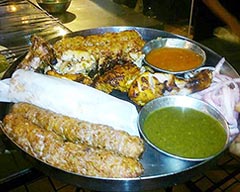 Boat Basin Food Street, Karachi
(August 25, 2017)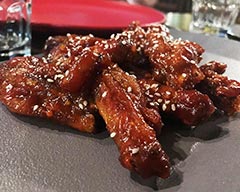 Food Review: #EAT, Islamabad
(August 11, 2017)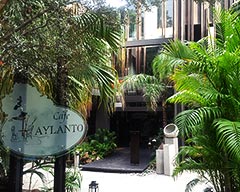 Food Review: Café Aylanto, Islamabad
(August 04, 2017)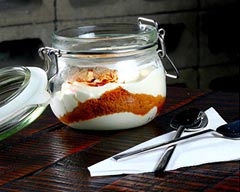 Food Review: Soi Asian Bistro, Karachi
(July 28, 2017)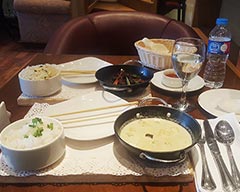 Food Review: The Chinese Café
(July 21, 2017)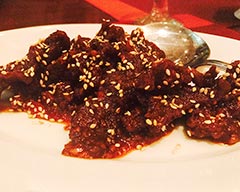 Food Review: Yum Chinese and Thai Restaurant
(July 14, 2017)