FROM PARIS TO DAKAR
Written by: Shamoon Qurashi - Posted on: April 30, 2014 |

Comments | 中国 (Chinese)
Google Translation: اُردو | 中文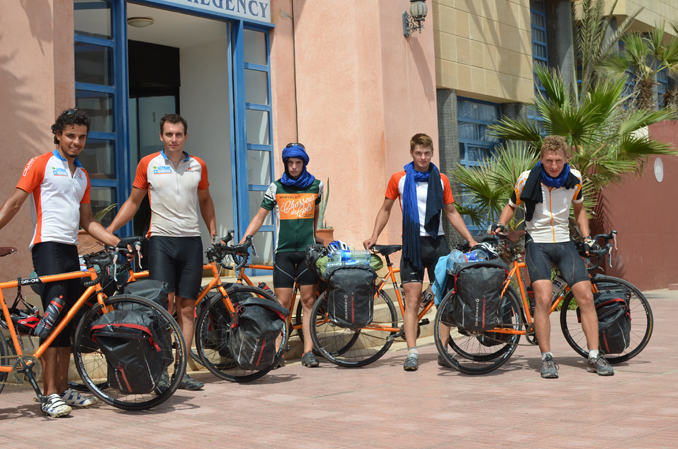 The Team
Shamoon Qurashi, a young Pakistani, was the leader of a 5 member team of students from London's Imperial College, who went on a cycling expedition in summer 2012 in order to raise money for Action Against Hunger, and to generate awareness about the potential for solar power generation in the North African region. This is the story of how the five young men accomplished the journey.
It is not every day that one decides to go on a 6,000 km journey by bicycle. I still cannot be quite so sure of why I actually made the decision to take on a trip from France to Senegal, but never had I been so motivated. Maybe it was the simple desire to prove myself. Whatever the reason, I hope somewhere out there is a person whom my story will convince that he too can achieve his fantasies, however wild they may seem.
I cannot say I was a very good cyclist, never having travelled even 10 km on a bike before I started planning the trip. Nor was I an expert on what such an incursion would involve. When the idea first began to grow, I had no team, no money, and no definite idea as to where I ought to start. But I knew what I wanted. So I began by reading up about the route I had my eye on and the countries that it would take me through. The thought of crossing the Sahara heightened the excitement that had already begun to build up. Then I set about looking for a team. Most people I approached thought I was mad; several doomed the trip to failure. But eventually, after months of searching, I found myself a team. They were brilliant.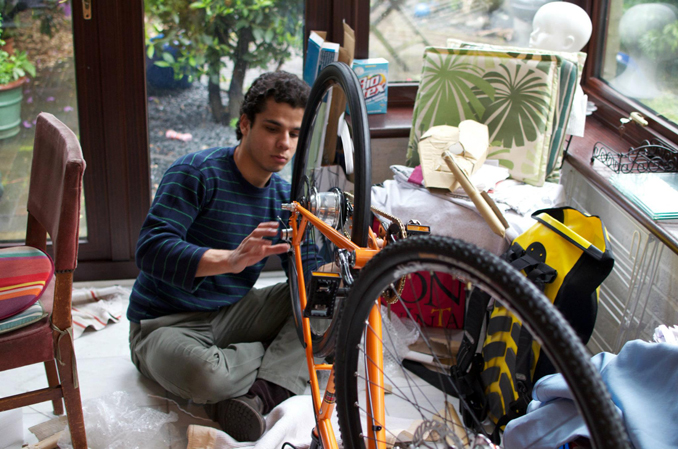 Building the bikes
Together, my teammates and I worked tirelessly to plan the journey. We needed a sponsor and decided that our University would be the right choice. As a requirement for that, we had to write a lengthy report detailing every aspect of the trip. After a panel interview, where everything was discussed in detail, the university agreed to fund us, and, at a later stage, we were also able to acquire sponsorship for a most of our equipment. Life in the run up to the expedition was a fine equilibrium between studies and training.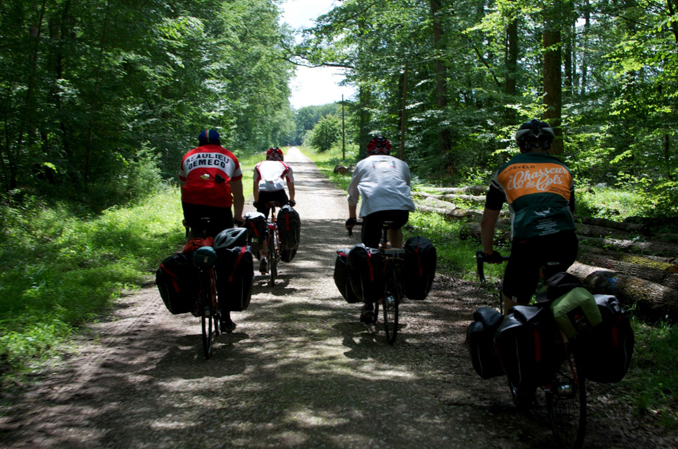 Riding in France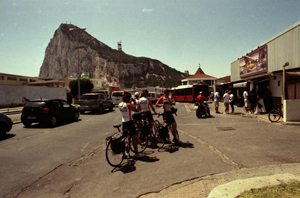 The Rock of Gibraltar
Finally, on the 17th of June 2012 we started our journey in Paris. France was beautiful, with each town seeming to compete with the other in magnificent architecture. We crossed the Pyrenees into Spain. Spain was hot and hilly but the people seemed more easygoing. In Andalusia we were hit with that unmistakable eastern vibe, heightened by buildings that still bear the signs of an empire that once was.
We crossed the Straits of Gibraltar and our African leg began! Morocco was such a change from the calm of Europe, but we fully immersed ourselves into the culture. To me, the country reflected similarities to home, and I felt very comfortable walking around in the souks.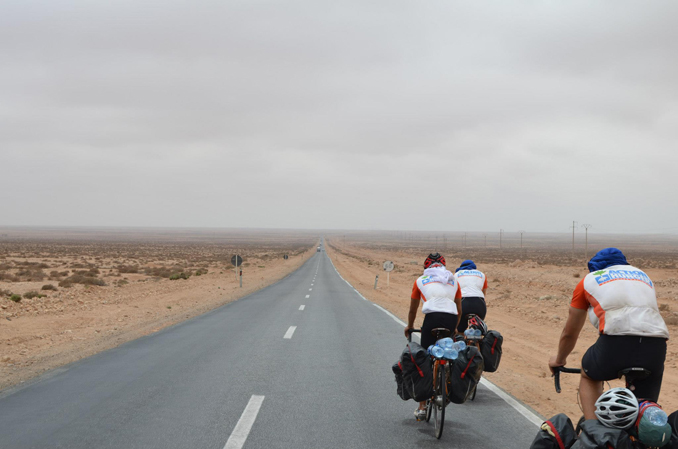 The Sahara begins
We then crossed the Atlas Mountains and entered the region wherein lay the actual reason I had decided to undertake this trip in the first place - the Sahara. The desert has a certain magnetism to it, a nothingness that calms the soul. And the disputed land of Western Sahara, with a heavy presence of the Moroccan army, is nothing but desert.
Crossing over no-man's land with its mine fields strewn around, we found ourselves in the strange but wonderful Mauritania. In the midst of the desert, we came upon a petrol station – the first one we'd seen in 160 km - where we stopped to celebrate Eid with a cup of tea. We noticed that the desert seemed to have begun to change as the sand grew steadily darker. The people of Mauritania are proud of their country and extremely hospitable, and we had a lovely time in the capital Nouakchott.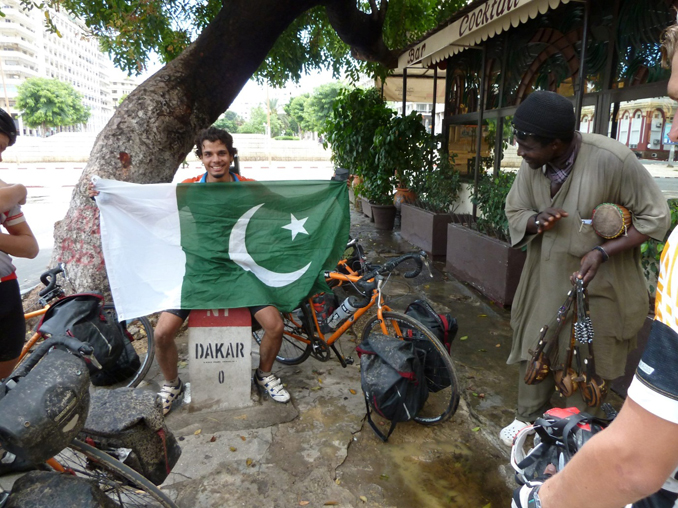 We finished!
We crossed the border at Rosso and entered Senegal. After several weeks, the desert had finally ended. Senegal was lush green and seemed all music and bright colour. The people were as welcoming and hospitable as in Mauritania. After a brief stop in St Louis, we reached Dakar on 26th August 2012. After much hard work and pain we had done it: we had finally reached our destination!
If there is anything I have learnt from the journey, it is that we ourselves are our own biggest enemy. We alone can stop ourselves from pursuing our dreams, but we tend to blame it on circumstance. I truly believe that right now is always the best time to do what you have dreamt of. You will always encounter cynicism but you must never let it bring you down.
To learn more about the journey, please visit http://paristodakar.org/
All images have been provided by the author
You may also like: