It's a Saeen. It's a VIP. It's Ali Gul Pir!
Written by: Zahrah Mazhar - Posted on: April 03, 2014 |

Comments
Google Translation: اُردو | 中文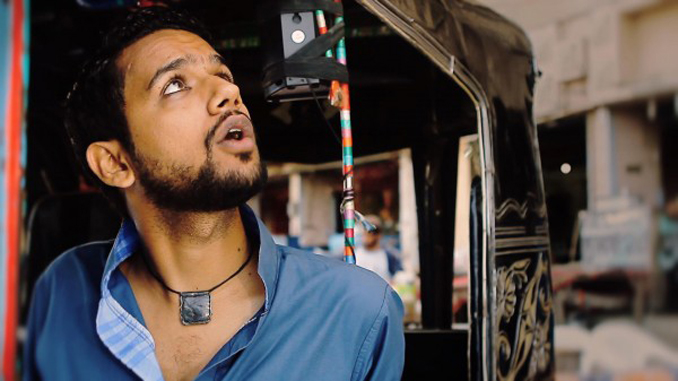 Ali Gul Pir in a still from 'Taroo Maroo'
There are many things one would expect Ali Gul Pir to be – witty, bold, versatile and outspoken- but boring isn't one of them. Which is why it came as a surprise when the comedian and singer, who coined the phrase 'Saeen tou Saeen' in his overnight hit 'Waderai ka Beta', admitted to being both boring and serious.
"I am not as funny in real life as I am when performing. I've never been the guy who walks into a room and starts cracking jokes," says Ali, adding, "Best not to ask me to tell a joke if you run into me somewhere as I'll probably disappoint you!"
While the grownup Ali may shy away from telling a joke or two, as a kid he loved memorizing them and making people at school or guests at home laugh. He spent his early years in Islamabad and Toronto but it was in Karachi where he kick-started his career as a comedian. "When I was at SZABIST for my undergraduate studies, I learnt about improvisational comedy from an acting teacher, Zeeshan, and later I explored it further with actor and producer Azfar Ali."
Ali and Azfar went on to do numerous theatre shows as well as a television show called Light On Hai. "I also met Saad Haroon, the pioneer of stand-up comedy in English in Pakistan, and worked with both the teams."
Although Ali was on television and doing improv shows, his big break came with the release of 'Waderai ka Beta' – the video of which showed Ali as a moonch-(moustache) twirling and bragging son of a feudal. "I was always into music, especially rap, but never singing. I've been writing poetry since I was a teenager but never thought anything was good enough – till I wrote 'Waderai ka Beta'."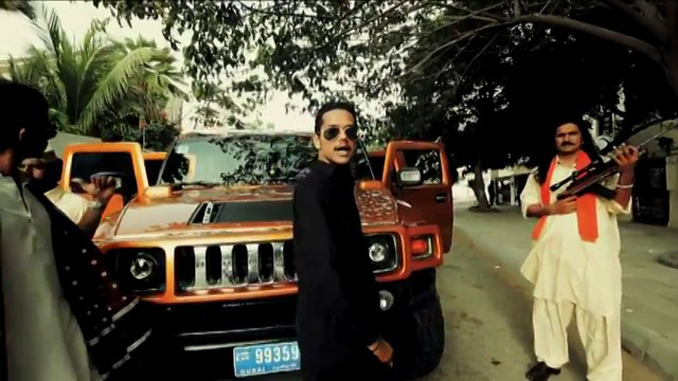 Still from 'Waderai ka Beta'
The song, which pokes fun at a certain class of the society, came to Ali one morning while he was living on his own. "I wanted to go through the struggling artist phase and make it on my own which meant I was broke. I didn't even have money for breakfast so i tried to distract myself by writing."
Within an hour, Ali knew he had something good and showed it to his friends. "Luckily, I have supportive friends who agreed to work with me on the song without any financial gains." And once the song was out, it became the rage. People were watching it and more importantly, they were sharing it. "We expected the video to be watched by a few hundred people and were hopeful that in a few months, it would reach 100,000 views. But not only did the video cross 100,000 views in four days, it got millions within one month," said Ali, adding with a laugh, "It felt unreal!"
The song fared well with the public. Its somewhat sensitive topic made it risky as well. "I never doubted releasing the song. I didn't really care about its cultural sensitivity because it was the truth, something that could be found all over Pakistan. Plus I wasn't targeting a specific clan, it was a song against the feudals who misuse their power." He admits that there was some negative feedback and that some people took it personally. "I was threatened over emails and phone but my only reply was 'It's a joke, take it easy'."
Taroo Maroo - Ali Gul Pir
But it isn't all fun and games for the comedian – he wants his songs to reflect society's truths, as he did in 'Taroo Maroo' and 'VIP'. "Women in our society face many troubles but the one issue they face every day is men staring at them. Hell, even guys get stared at now! My song 'Taroo Maroo', which is a term used to refer to a man who stares, aimed to address this problem."
The other song, 'VIP', came just in time for the elections. "People were frustrated and angry about how things were running in the country. They wanted change but weren't willing to vote. I just thought that maybe if I showed them the worst possible leader through a song, they would understand the importance of their vote."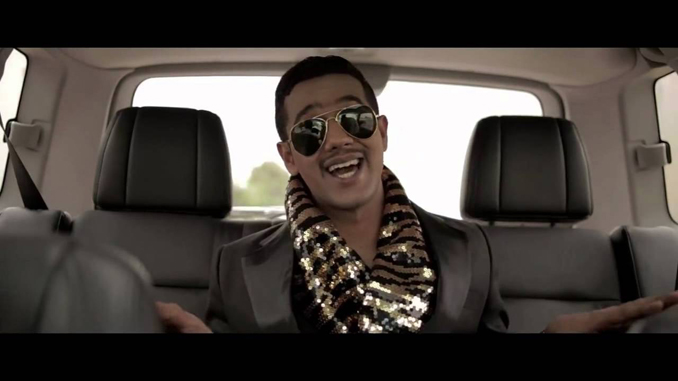 Still from 'VIP'
His latest song with Adil Omar, 'Kholo BC', conveys yet another frustration of the Pakistani public – the demand to unblock YouTube. "I am a living example of YouTube's success. By banning it, we are taking away a medium of expression of millions of people in the country as well as going backwards as a nation." The more strongly he feels about something, the more inspired Ali is to write. "My work is social satire which sometimes becomes political. I do not plan my songs, I usually write about something that makes me angry. Sometimes it takes me hours to write, sometimes weeks." Ali also comes up with the concepts of his music videos which have come to be known just as much as his songs.
Among the people he credits his success to, is his mother. "I am able to do all the crazy stuff that I do because I know that when I turn around, she will always be there supporting me - even when she doesn't understand what I'm doing."
Ali's sharp sense of humour has earned him fame, acclaim and even admiration from politicians, such as Bilawal Bhutto Zardari. But he's making sure none of it goes to his head. "I simply plan to keep on doing what I do: entertain the people of a country which craves good quality entertainment. Theatre, television shows or music - you will always see something different from me." He recently finished a tour of 15 live shows in Karachi. "It was a lot of fun. We performed at multiple universities, from IBA to Khatoon-e-Pakistan. I will now start working on another song as well as designing a comedic talk show."
A comedian with a social conscience, Ali is adamant on making people laugh and think through his work. "I consider myself a wadera, taroo and a 'VIP' as all these characters are from the society which I'm also part of. Even if people don't like my work, I hope they find humour in someone else's work. The world is already serious enough; sometimes you just have to laugh it off!"
You may also like: