Let's tolerate Manto!
Written by: Salma Chaudhry - Posted on: January 30, 2015 |

Comments
Google Translation: اُردو | 中文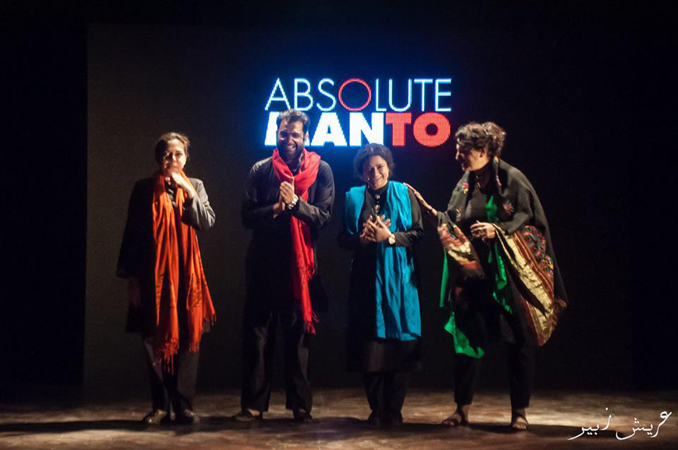 (l-r) Mira Hashmi, Sarmad Khoosat, Sania Saeed and Faryal Gohar
Saadat Hassan Manto is not easy to comprehend; not because he uses difficult analogies or language but because he questions the ideals that we hold dear and norms we don't like to question. One of the greatest short story writers this land has ever produced, he never conformed to societal norms and traditions: he wrote about prostitutes, discussed the horrors of Partition, talked about the hypocrisy of society and never hesitated to mention haram (forbidden) things in his stories; not surprisingly, he was a controversial writer. It's challenging to read his work since the reader begins to empathize with the true to life characters in his stories.
Olomopolo Media aptly named their event, which comprised of dramatic readings of the writer's short stories, as "Absolute Manto - Let's Tolerate Manto". The title was self-explanatory, but the readings brought home the uncensored Manto.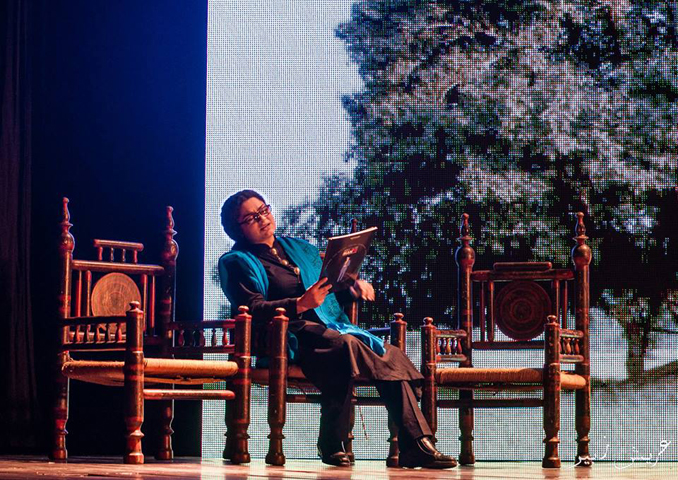 Sania Saeed
Manto's writing is distinguished by its flawless expression of thought within rational discourse. The full impact of most of the stories sinks in as the story unfolds. Manto infuses the story with apparently irrelevant details, and the reader begins to understand the multifaceted characters that exist in society, and Manto does not shy away from them, unlike most of us.
The evening began with Mira Hashmi's reading of Mohammad Hanif's famous satirical piece 'Our Case Against Manto'. Hashmi's calm but powerful tone was impeccable as she read the masterpiece on the double standards of Manto's critics. She would walk, stand and sometimes sit while pointing towards an empty chair, which symbolized Manto sitting in a court room.
Sarmad Khoosat's performance on Manto's well-known story 'Thanda Gosht' was powerful. Khoosat had immersed himself in the characters, using his distinguished finesse to generate a magnificent atmosphere. There was an edgy eagerness in his acting, similar to his character Balwant Kaur's feelings, who was anxious to know why the character Ishan Singh was so nervous that day. Sania Saeed's reading of Yazid received a huge round of applause from the audience. The inflexion in her tone, changing according to her character's needs, was the strength of her narration.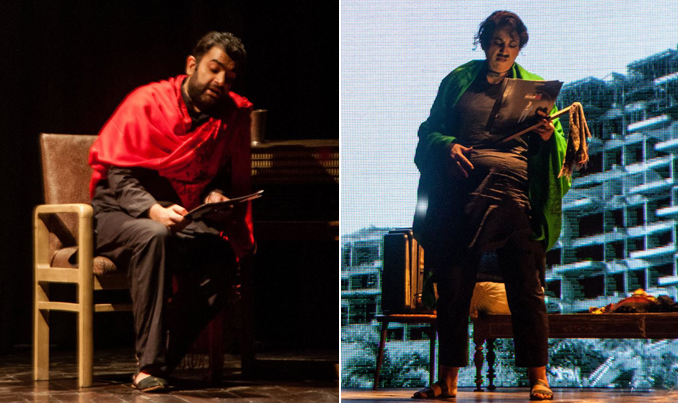 Sarmad Khoosat Faryal Gohar
Faryal Gohar gave an immaculate performance with her enactment of the brilliant but less-known story by Manto called 'Shaheed Saz'. The story's focus is on the exploitation of religion for financial gain; the relevance of this issue today could not escape the audience. Trailers of the upcoming movie on the life of Saadat Hassan Manto were also screened at the event, further stimulating the interest of the audience in Manto, especially as it has a star-studded cast.
Manto's stories take the reader through a range of sentiments, but the narrators must be lauded, for it's not easy to bring Manto's multifarious characters to life through a simple reading. To those who censored his work, his response was: "If you are unable to stand to read my work, it means that it is our times and society today that you cannot stand."
Photo Credits: "The Labels by Areesh Zubair"
You may also like: