Diverse Displays at Rohtas Gallery
Written by: Ismail Umar - Posted on: November 21, 2014 |

Comments
Google Translation: اُردو | 中文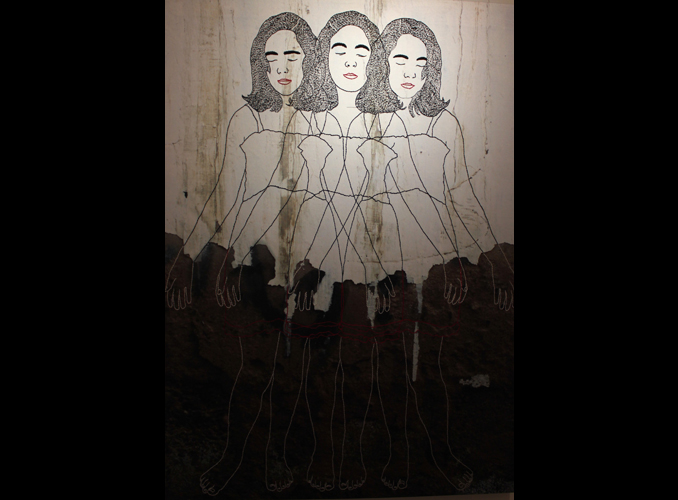 'Split' by Samina Islam
The Rohtas Gallery in Islamabad is hosting a unique exhibition featuring works by Samina Islam, S.M. Raza and Salman Hassan. Titled "Individual Context", it displays a diverse selection of art pieces created from mix media including photo etching, acrylics on paper, threadwork on digital photography, and screen printing.
The artworks evoke a range of emotions in the viewer, as the three artists explore the theme of isolation in diverse ways. Salman Hassan and S.M. Raza focus on solitary, reclusive existence in enclosed urban spaces, and try to demonstrate the impact of external forces on the individual. Samina Islam, on the other hand, explores social taboos such as child molestation.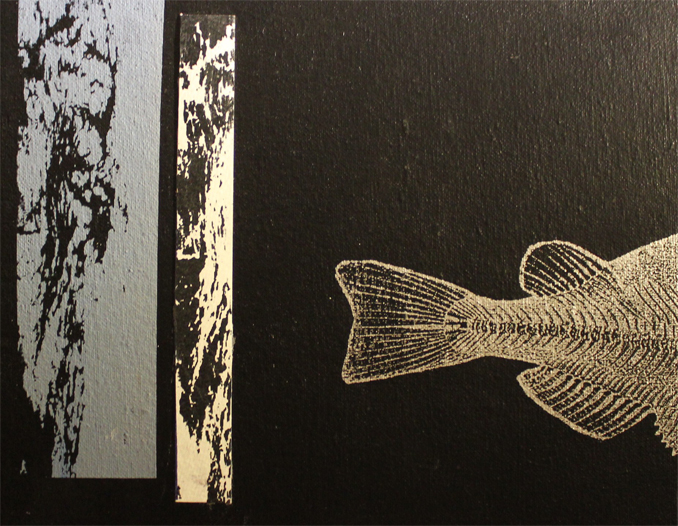 'Fragment from the past' by Salman Hassan
Raza and Hassan express a feeling of despondency with individualistic societies and urban life in artificially constructed spaces. They depict the solitary existence of an urban dweller and the emotions induced by it. "Being a citizen of the urban culture, I realize how we live entirely in our own solitary space, oblivious to the world passing us by. The visuals I have created in different frames are a depiction of emptiness, sadness and isolation that we have become engulfed by", Raza comments on his work.
Samina Islam interprets the theme in an entirely different way. The central topic of her work is child molestation. She portrays the desolation and anguish of a lonely young girl who wishes to hide from the world. She also depicts multiple personalities of the girl in a piece titled "Split". She has a special interest in psychology, and states that she has done extensive research on the topic before exploring it in her art.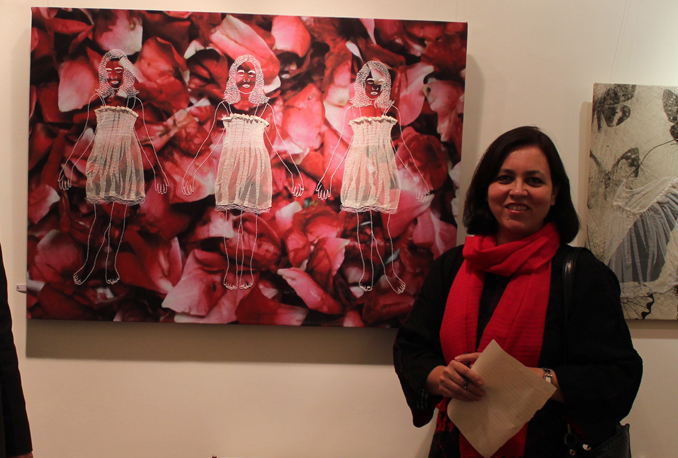 Samina Islam with her stunning artwork
"My message in this exhibition is not very literal or obvious, because I want my work to be thought-provoking and intriguing", says Islam. "I try to keep my art unique and original. Most artists stay stuck on one theme, but I want to explore new avenues through my art. This is why I chose a sensitive topic that other artists haven't explored".
This is the artist's second exhibition in Islamabad. "I don't want to show my work in commercial galleries. I don't do this for the money. I'm just here to tell my story", says Islam, who came from Karachi for this exhibition.
"Individual Context" will continue at the Rohtas Gallery till 30th November.
You may also like: