ASG Reading of 'Delhi by Heart'
- Posted on: December 05, 2013 |

Comments
Google Translation: اُردو | 中文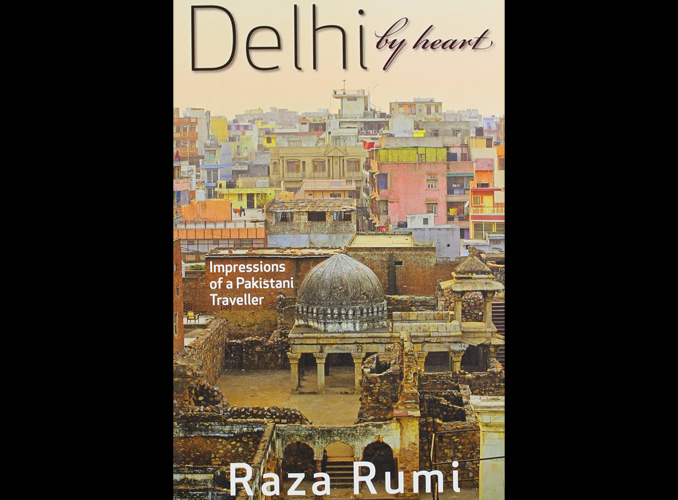 Earlier this year Raza Rumi, prolific editor, analyst and journalist, launched his first book 'Delhi by Heart', and as the bi-line conveys it is not confined to the genre of a travelogue, the pages are impressions of a wandering traveler in a city considered the "enemy's capital", interspersed with personal anecdotes and well researched historical narratives.
This week Islamabad's Asian Study Group held a book reading and a talk by the author accompanied by Harris Khalique, a noted poet and author. The hall was quick to fill up with little room to even stand. Harris Khalique introduced the book and the author; alleging that only a Lahori could have comprehended the cultural and historical capital that Delhi was of the 'Indo-Persian civilization', as he termed it, connecting the two cities, Lahore and Delhi, weaving their rich cultural environment together. He termed the essence of the book "a nostalgia of generations, a nostalgia of past civilizations".
Rumi read out three passages from the book, trying to connect his personal accounts for this love affair with the travelogue. The book is an ode to Delhi of the past, the spiritual Delhi, and the Muslim haunts within the city, but at the same time lies a deep nationalist sentiment. Rumi humbled by the fact that the first edition of his book had already been sold out and new editions were to be published and available in four months. The reading by the Asian Study Group (ASG) was held by the literature sub group as part of their aim to promote and preserve the culture, geography, history, religions, and traditions of the country.
You may also like: