Centaurus: Is Islamabad becoming Dubai?
- Posted on: February 17, 2013 |

Comments
Google Translation: اُردو | 中文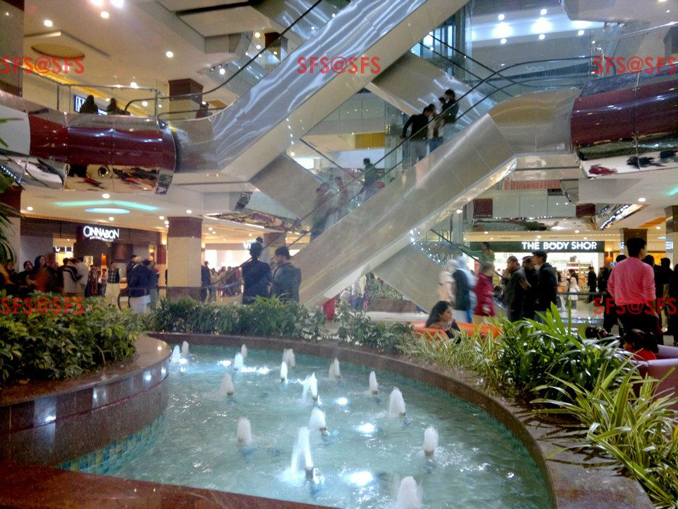 Eight years ago construction began on building a new and modern identity for Islamabad. This was to take shape in the creation of the first mega mall in the city; consisting of three large skyscrapers, 250 shops, a five-screen cinema, a "fun city" for children, and a residential complex.
This Sunday was the first phase of the opening of the Centaurus mall. The promised "new and modern" look was characeterized in the mall's interior. Shiny silver escalators and brand-new furnished shops, so that as customers walked in they were over-awed by its grandness. Tons of people from Islamabad flocked to see what this new addition in Islamabad held. There were a variety of different kinds of stores; some ready for business and others near completion. From eateries such as Cinnabon, Lahore's Al Fatah super market, to beautiful carpet shops such as Afghan Carpets. Excited crowds exited with sweets that were being distributed at every door.
However, as they walked out, they could see the old skyline of Islamabad; its well known Margalla hills. Along the grandeur of these hills, was a new monument, which would stand with it in the skyline, imposing itself, showing off as the new identity of Islamabad. Maybe it was a necessary change; maybe Islamabad needs less green and more metal. This could be the change that people were looking for; new eateries and entertainment. Only time will really tell what role the Centaurus will play in Islamabad's future and identity.
You may also like: