August 14 celebrations at the UN with the Sachal Orchestra
Written by: Staff report with the assistance of Zeba Hyder
Posted on: August 15, 2017 |

Comments | 中文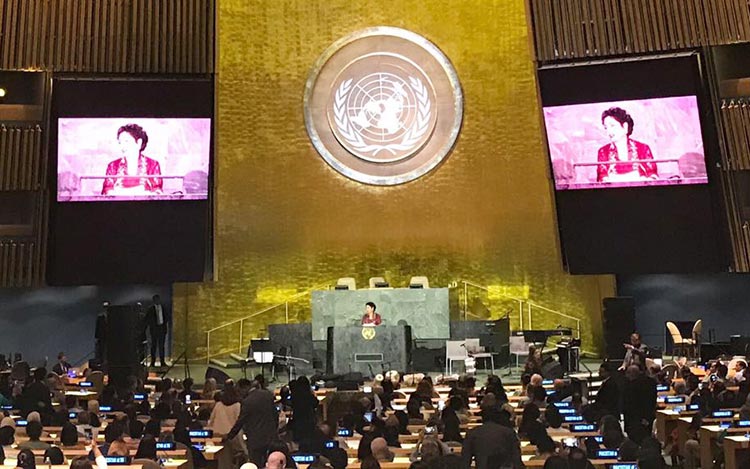 Ambassador Dr Maleeha Lodhi speaking at the 14 August celebrations at the UNGA
Dr Maleeha Lodhi as Pakistan's Permanent Representative to the UN since 2014, has not missed any opportunity to project Pakistan's case, whether on official or unofficial fora. Pakistani expat community and New Yorkers have been treated to a cultural feast at regular intervals. If last year Rahat Fateh Ali had rocked the hall of the UN General Assembly, this time she had arranged for the Sachal Orchestra from Lahore to entertain and celebrate Pakistan's 70th birth anniversary.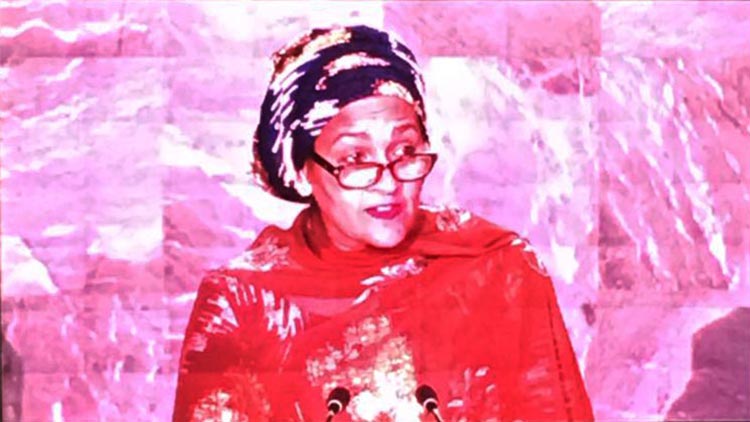 Deputy Secretary General Amina Mohammed, Deputy Secretary General
The entrepreneur Izzat Majeed founded the Sachal Orchestra in 2008, and brought together masters of traditional musical instruments to play cool jazz. The band had performed at the Lincoln Centre in November 2013, but Dr Lodhi brought them back for the August 14 celebrations, and they sent the audience into a nostalgic trip with such classic numbers as Nur Jehan's Sanu Nehar Walay Pul te Bula Kay and Lal Meri, amongst others.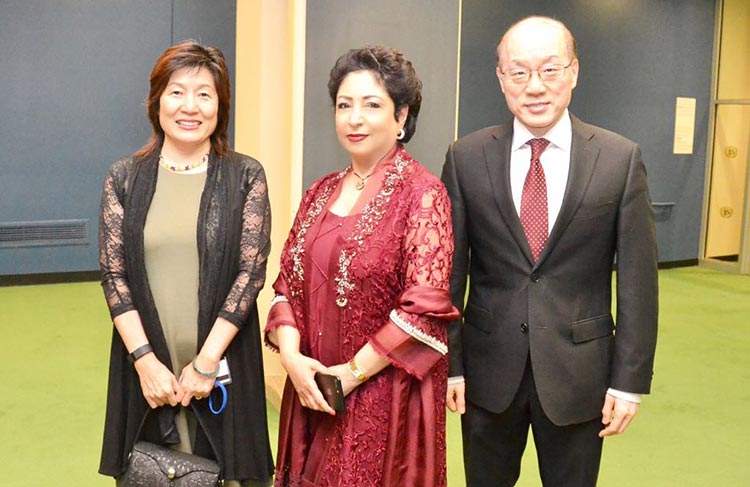 Dr Maleeha Lodhi, with Chinese Ambassador Liu Jieyi and his wife
The UN General Assembly Hall had come alive with archival videos of the Quaid in action, gaunt but moved by an iron will; Pakistani cricket and polo teams in action, fashion models walking the ramp, a celebration of Pakistan's culture and sports in all its richly layered depth and complexity. Not to leave any stone unturned, all aisle seats were lit with the sign of "Pakistan at 70"! Pakistanis turned up in colourful clothes and were happy to satisfy the yearning for their homeland. At intervals someone would shout Pakistan and the Hall would resonate with the crowd responding with "Zindabad" (long may it live).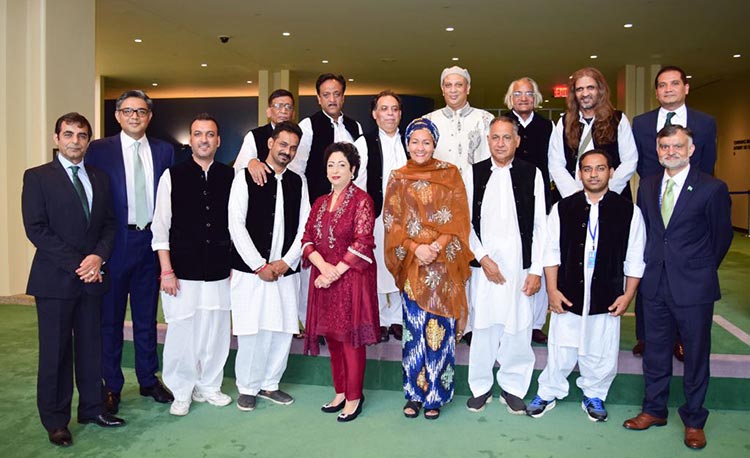 Dr Maleeha Lodhi and Deputy-Secretary General Amina Mohammed with Sachal Orchestra
Dr Lodhi, with her fingers on the pulse of the nation, had set the tone for the evening by talking about the "robust democracy, an improved security environment" and the "upward trajectory of stable growth". Explaining the richness of Pakistan's culture, she said, "At the cross-roads of cultures and civilizations, the infusion of ideas, thought and intellect, have enriched the tapestry of our identity and national soul". It was her mention of cultural renaissance and "the confidence of a new generation of Pakistanis", which set her speech apart from the usual platitudes. Amina Mohammed, the Deputy Secretary-General, who hails from Nigeria, also spoke on the occasion and graced the celebrations.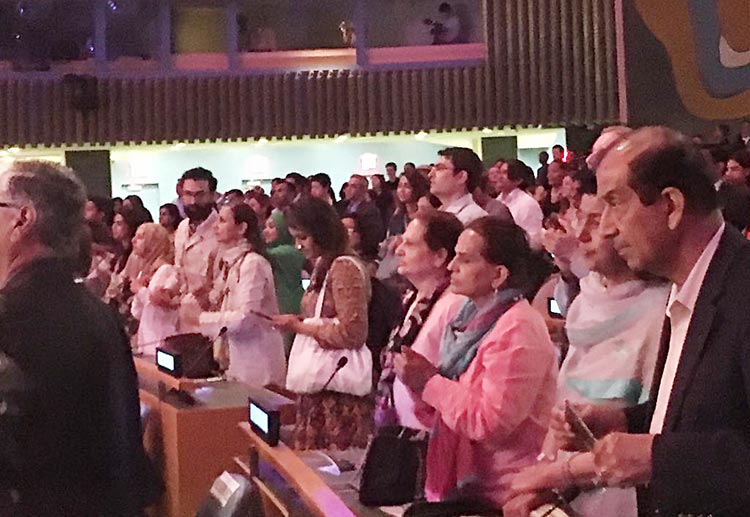 The crowd at UNGA, New York
As this nation of almost 200 million people struggles towards a better future, battling setback and vicissitudes, the indomitable spirit of its people was manifest not just in the UNGA in New York, but also on the streets, as people celebrated the country's 70th birth anniversary with joy and a ferocious affirmation. Pakistan Zindabad!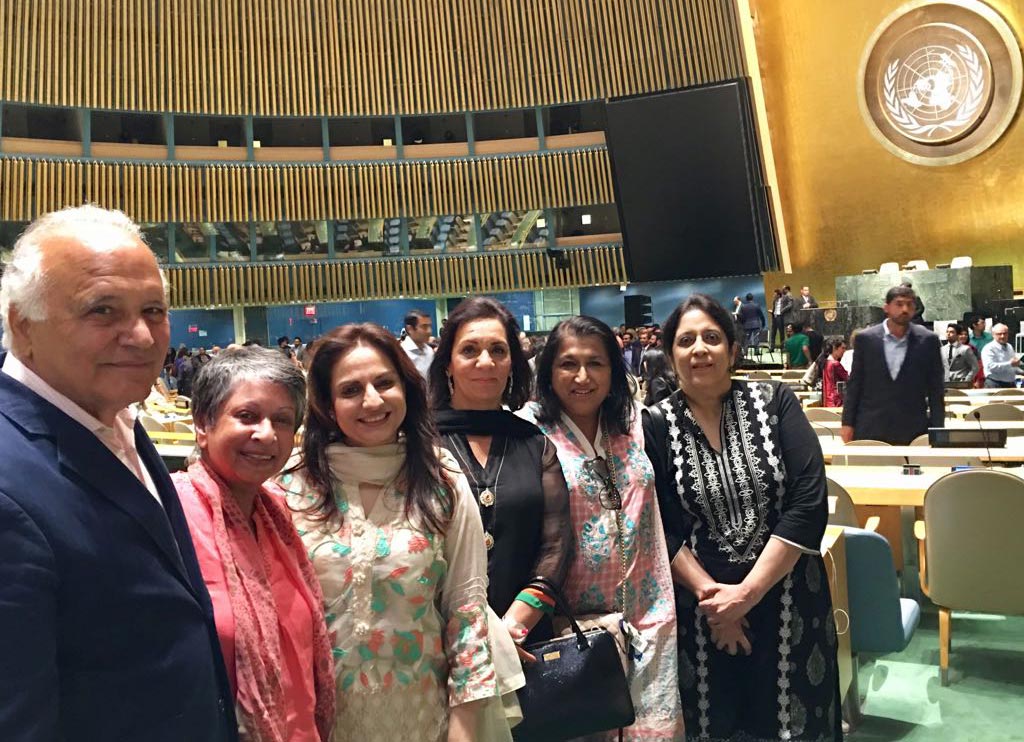 The author Zeba Hyder (second from left), Dr Zoovia Hameeduddin (second from right) and guests
You may also like: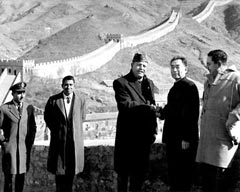 From People to People, Pakistan-China Relations since 1965
(December 12, 2017)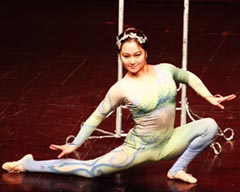 Rhythm of Liaohai Gala at PNCA, Islamabad
(December 08, 2017)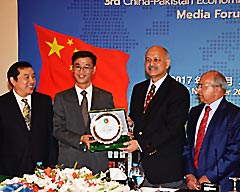 3rd CPEC Media Forum, Islamabad
(November 28, 2017)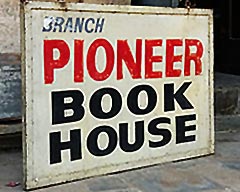 Pioneer Book House, Karachi
(November 24, 2017)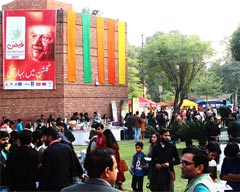 Faiz International Festival 2017
(November 22, 2017)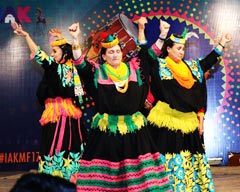 Lok Mela comes to Karachi
(November 17, 2017)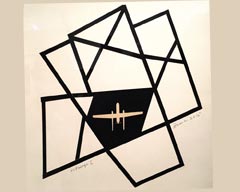 Writing Partition in Urdu
NYU's Urdu Conference
(October 13, 2017)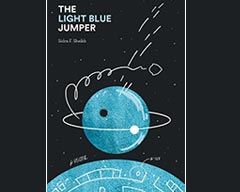 Book Review: The Light Blue Jumper by Sidra F. Sheikh (First Pakistani science fiction novel)
(October 02, 2017)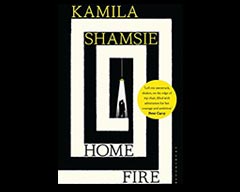 Book Review: Home Fire by Kamila Shamsie
(September 07, 2017)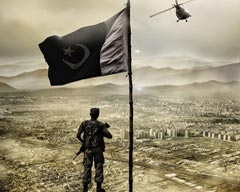 Pakistan's Armed Forces face challenges in 2017 with a New Confidence
(September 05, 2017)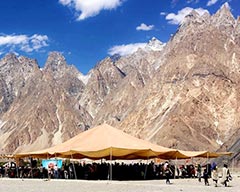 FACE Mela 2017, Passu
(August 10, 2017)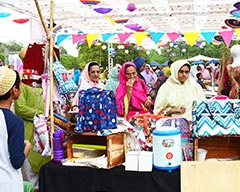 The Bohra Bazaar, Karachi
(August 07, 2017)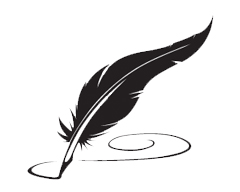 70 Years of Pakistan
(August 02, 2017)