4th Islamabad Literature Festival Lights Up Lok Virsa
Written by: Mirza Salam Ahmed
Posted on: April 19, 2016 |

Comments | 中文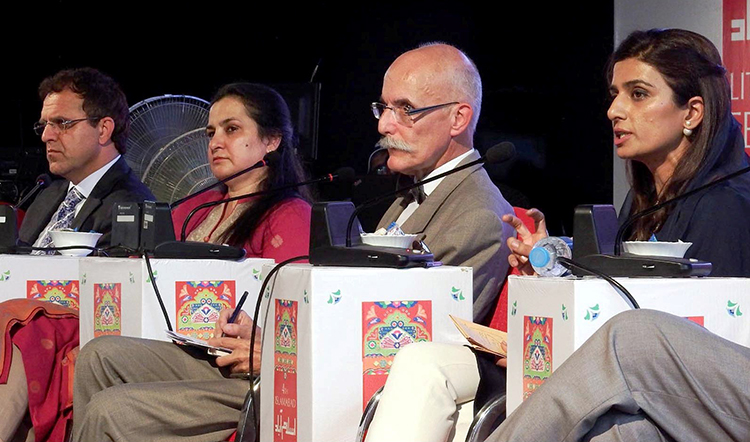 A session on 'Regional Connectivity and Stability' (source: Pakistan Today)
The 4th Islamabad Literature Festival was held this past weekend, with special tributes given to the late Intizar Hussain and Fatima Surraya Bajia. As per norm, the event was celebrated among literary masses, who flocked from as far as Lahore to be part of the event. Oxford University Press (OUP) took a brilliant step to get Lok Virsa onboard and provide the venue, whilst joining hands with reputable institutions such as the Embassy of France, the USAID-funded Pakistan Reading Project, British High Commission, The World Bank Group, and ICAS.
The three-day event featured a number of informative and enriching sessions that received an encouraging response from visitors and literature enthusiasts. Among the highlights were 'Regional Connectivity and Stability' featuring the prize-winning British author and journalist Anatol Lieven with Hina Rabbani Khar and Nasim Zehra, 'Bajia: A Tribute' in memory of the great writer Fatima Surayya Bajia, 'Baloch Literature and Society' which was moderated by renowned journalist Mujahid Barelvi, 'Pakistani English Literature' which was moderated by Muneeza Shamsie and featured young talent in English writing, and 'Media: More Independent, Less Responsible' which traced the role of Pakistani media in shaping public perception. 'Cultural Policy and Dynamics in South Asia', which was moderated by Mohammad Waseem, was another session that sparked an enlightening discussion and garnered particular interest among visitors. Internationally renowned Indian lawyer Sumant Batra was amongst the chief guests at the session, along with Pakistani artist Salima Hashmi and Lok Virsa Executive Director Dr. Fouzia Saeed.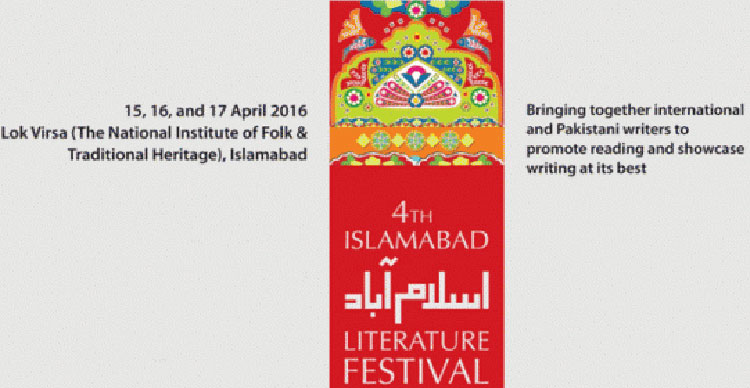 Former Foreign Minister Khurshid Mehmood Kasuri arrived on the closing day as well to talk about his book 'Neither a Hawk nor a Dove: An Insider's Account of Pakistan's Foreign Relations including Details of the Kashmir Framework'. The session was met with great enthusiasm and had a star-studded panel that included Indian journalist Sudheendra Kulkarni, Mehr Tarar and Ashraf Jehangir Qazi.
The closing ceremony on the third day was graced by an entrancing dance performance by Shayma Saiyid, which was loved by the audience. Lok Virsa decided to bring even more flavour to the event by introducing a special Sufi Musical Night.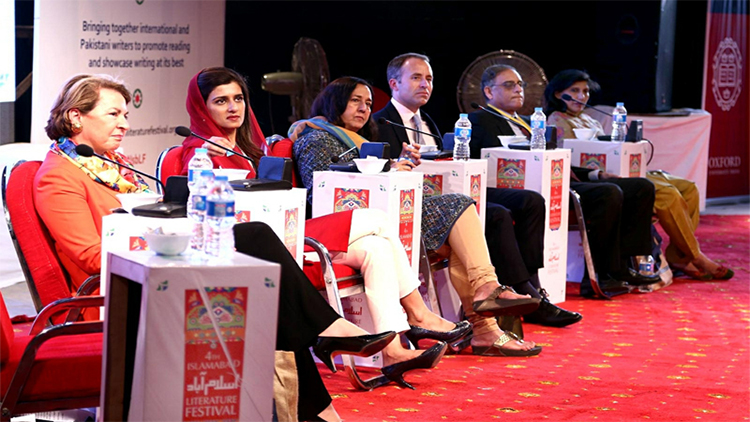 (source: Daily Times PK)
Ameena Saiyid, Managing Director of Oxford University Press, addressed the closing ceremony by mentioning the accomplishments of the ILF and expressing hope for even more success in the years to come. She was joined by the ILF co-founder Dr. Asif Farrukhi and French Political Analyst Christophe Jaffrelot in the closing ceremony address. "At ILF, we saw young people holding books and chasing authors for autographs. It was my dream come true, as I've always wanted our authors to be treated like rockstars," said Ameena, who has become a literary icon in the federal capital. Expressing gratitude for being invited to this platform, Jaffrelot hailed ILF as a vital tool in bringing positive social change in our society. He further praised the sponsors and hosts for orchestrating a marvellous event which, he stated, was worthy of every compliment it had received.
You may also like: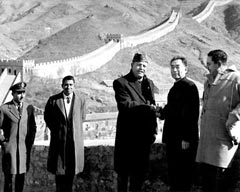 From People to People, Pakistan-China Relations since 1965
(December 12, 2017)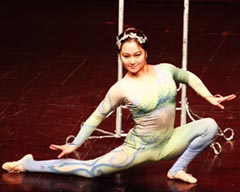 Rhythm of Liaohai Gala at PNCA, Islamabad
(December 08, 2017)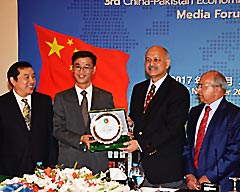 3rd CPEC Media Forum, Islamabad
(November 28, 2017)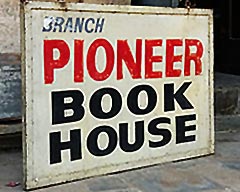 Pioneer Book House, Karachi
(November 24, 2017)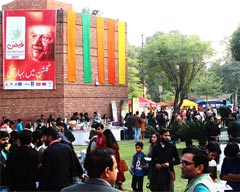 Faiz International Festival 2017
(November 22, 2017)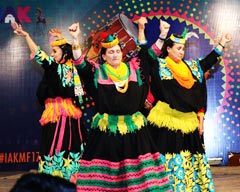 Lok Mela comes to Karachi
(November 17, 2017)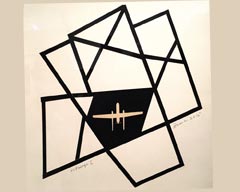 Writing Partition in Urdu
NYU's Urdu Conference
(October 13, 2017)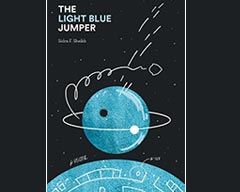 Book Review: The Light Blue Jumper by Sidra F. Sheikh (First Pakistani science fiction novel)
(October 02, 2017)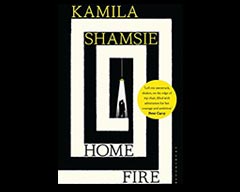 Book Review: Home Fire by Kamila Shamsie
(September 07, 2017)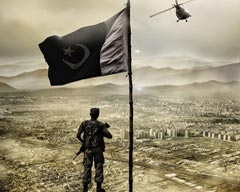 Pakistan's Armed Forces face challenges in 2017 with a New Confidence
(September 05, 2017)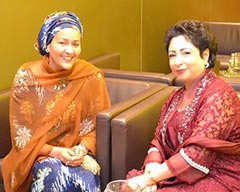 August 14 celebrations at the UN with the Sachal Orchestra
(August 15, 2017)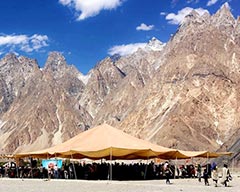 FACE Mela 2017, Passu
(August 10, 2017)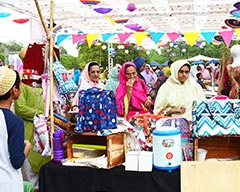 The Bohra Bazaar, Karachi
(August 07, 2017)