'Goonj – Echo': A Solo Dance Performance by Suhaee Abro
Written by: Sheherzade Noor Peerzada
Posted on: July 18, 2017 |

Comments | 中文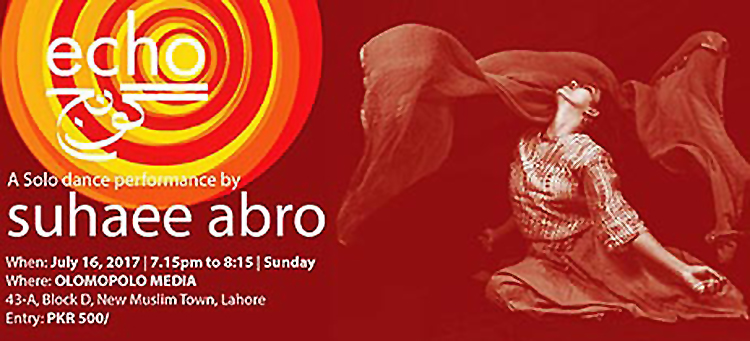 Goonj - Echo, a solo dance performance by Suhaee Abro
Clad in an unassuming light pink shirt and black slacks, Suhaee Abro emerges from a suitcase and slowly makes her way onto the stage. Yes, you read that right! A suitcase.
'Goonj - Echo' was a solo dance performance by Suhaee Abro, staged at Olomopolo Junction, Lahore on Sunday, 16th July. The same dance performance also happened in Karachi three days earlier. For those of you who are unaware of who Suhaee Abro is, she is both a dancer and an actress. Abro began training under Sheema Kermani, the celebrated classical dancer, at the mere age of seven. She specializes in Bharatanatyam and is currently studying contemporary dance from the Nuova Officina Della Danza in Torino, Italy.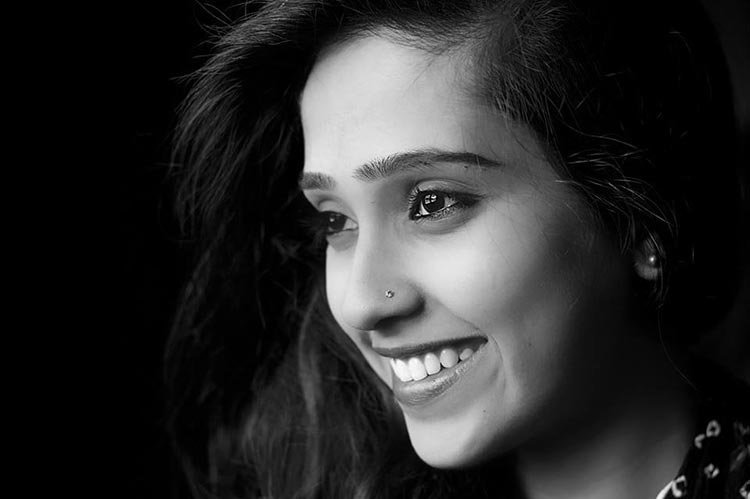 Suhaee Abro
Unconventional and mystifying are two words that came to mind while I sat in the audience, entranced by Abro's powerful performance; it was not just a performance but a message that she was trying to convey through her every movement and expression. This message was of shared human experiences. Abro's performance was divided into segments which depicted different instances from her life, that she wanted the audience to experience with her through her dance. Each segment began with a tale. She narrated stories of her childhood, personal instances of loss and love, and her musings on the interplay between language, identity and body. Once she had spoken about each experience or emotion briefly, the lighting would change color, the music would begin, and Abro would gently start dancing.
Official Trailer of 'Goonj - Echo' by Suhaee Abro
The manner in which the entire piece was constructed was experimental, according to Abro, and would evolve with the passage of time. Perhaps, that is where the sheer magic of it all lay. In fact, she had prepared this show in only a week, not because she was pressed for time, but because she wanted it to be "honest and raw".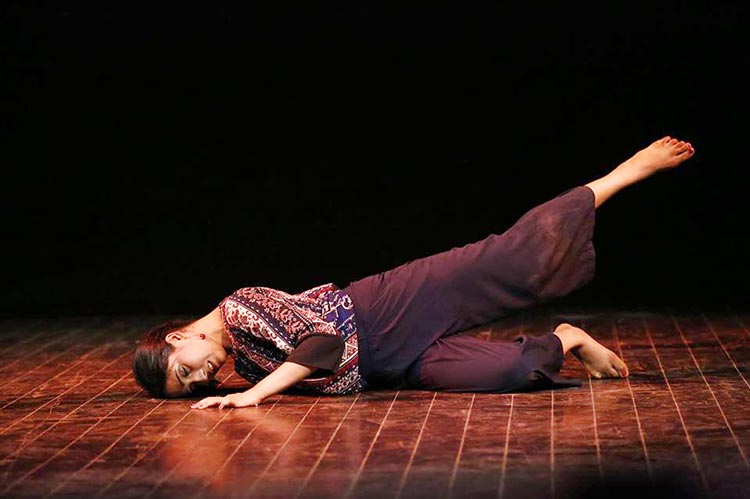 Abro's Goonj in Karachi (Source Suhaee Abro Official Facebook Page)
"I have not done a piece like this in the last 17 years," she says to me after the performance, as I interview her. Since this piece was inextricably linked to Abro's personal life, I cannot help but ask her what led her to compose such an intimate dance? In response, she tells me that earlier her performances used to deal with more general and overarching issues, which everyone faces, but this time she decided to take another road. She felt that expressing and conveying her own experiences and the problems she had faced throughout her life, would allow her to further connect with her audience. "It's all about the small things," she says to me, with a glimmer in her eyes and a radiant glow on her face.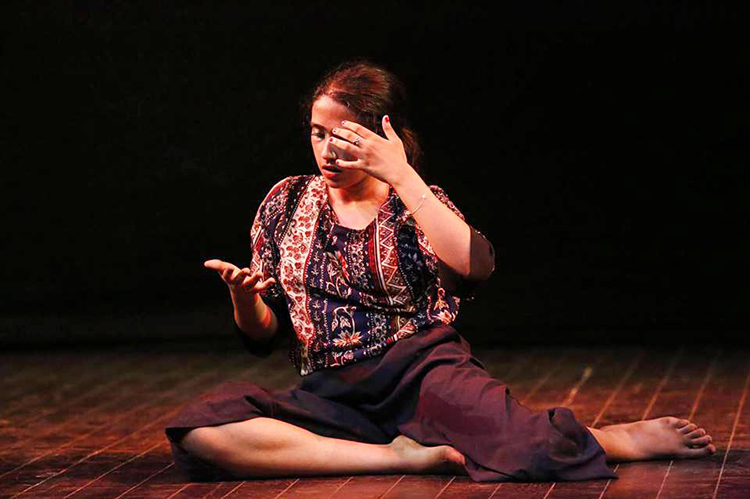 (Source Suhaee Abro Official Facebook Page)
Indeed her dance proved that it is the small things, the subtle emotions that one can relate to in a heartbeat, which resonate with an audience. The manner in which Abro ended her hour long performance, is the part that struck me the most. Yes, not the suitcase but the end! As the music slowly came to a halt, Abro made her way into the front row of the audience, and sat down in the middle of it, gazing upon the stage just like everyone else in the auditorium. Ending her piece on this note seemed to be her way of asserting that everyone has their own story and their own battles. While hers is one of many, we can still connect with it and understand her, just as she can choose to understand us.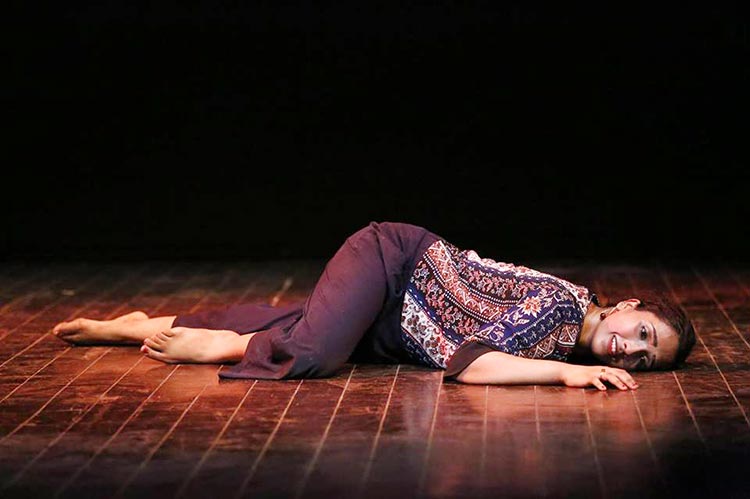 (Source Suhaee Abro Official Facebook Page)
Suhaee Abro surely left the completely spellbound audience with food for thought. It is refreshing to see performances such as these that borrow from traditional forms of dance, such as Bharatanatyam in Abro's case, but are not constrained by it. Abro's performance was accompanied with original music composed by Sarah Sarhandi and Ahsan Bari. Some of the music was created by Abro herself, and all of it added another dimension to the performance. Abro took the audience on a journey through her dance, and it was truly an experience to have partaken in it with such a talented artist.
You may also like: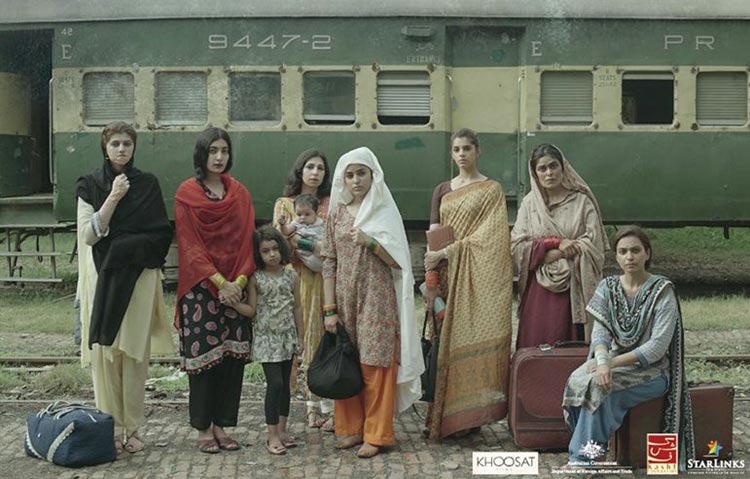 Drama Review: 'Akhri Station'
(February 19, 2018)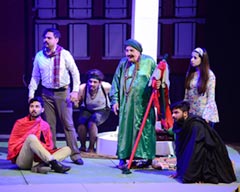 Theatre Review: Charing Cross - A Witness to Changing Times
(February 02, 2018)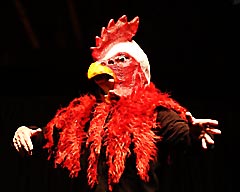 Rafi Peer International Puppet Festival 2018
(January 23, 2018)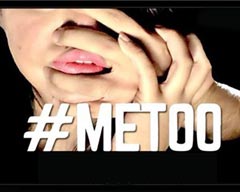 Theatre Review: #MeToo by BlankPage Productions
(January 12, 2018)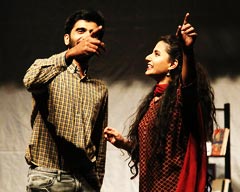 Theatre Review: Bol Kay Lubb Azad Hain Teray
(December 21, 2017)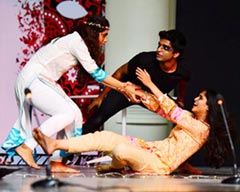 The Fringe 2017 – Intra-IBA Theatre Competition
(December 15, 2017)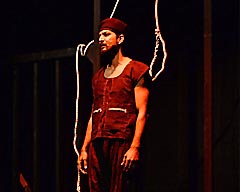 Theatre Review: Ajoka Theatre's 'Intezaar'
(November 30, 2017)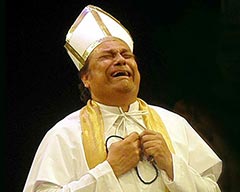 Theatre Review: 'Yahudi ki Larki' by NAPA at National Theatre Festival 2017
(November 02, 2017)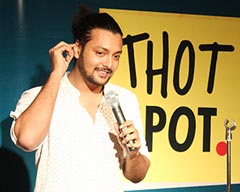 Bachay Panch Hi Achay (5 Kids are Enough) - A Saturday Night Comedy Show
(October 17, 2017)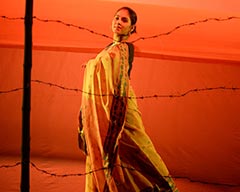 Ajoka Theatre's 'Shehr-e-Afsos - A City of Sorrow'
(October 13, 2017)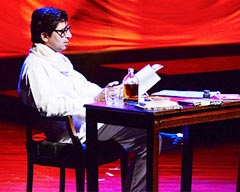 Theatre Review: 'Kaun Hai Yeh Gustakh' - Ajoka's Play about Manto
(October 12, 2017)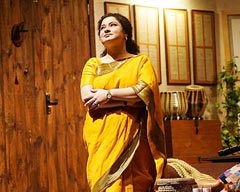 Theatre Review: 'Mushk - Fragrance' in Lahore
(October 10, 2017)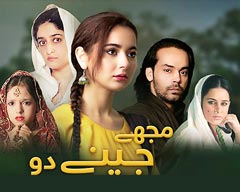 Drama Review: 'Mujhay Jeenay Doh'
(September 22, 2017)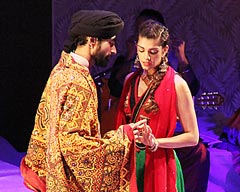 Heer Ranjha – Retelling Kaifi Azmi's Script in an Urdu Musical
(September 11, 2017)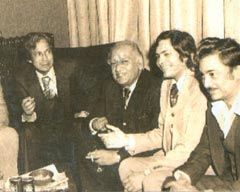 70 Years of Theatre: A Flashback Through the Ages
(August 30, 2017)