Alchemy Festival 2017: 'Khat: Transitional Identities'
Written by: Staff Report
Posted on: May 22, 2017 |

Comments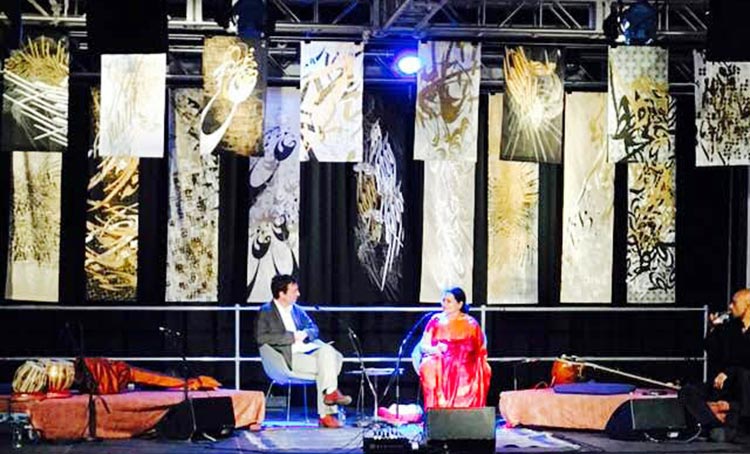 'Khat: Transitional Identities' at Alchemy Festival 2017
The handmade textile installation titled Khat: Transitional Identities was created for the Alchemy Festival 2017 being held in London. Now in its eighth year, Alchemy has become the largest festival inspired by South Asian Culture outside the subcontinent. The concept of these abstract screens revolves around the Urdu language and its partition from Hindi, eventually leading to the actual partitioning of the people.
Khat refers to the name widely used for calligraphy, and the artists want to portray an almost Dadaist version of Urdu type, where repetitions, arrangements and orders represent the nuances of their language and thought processes.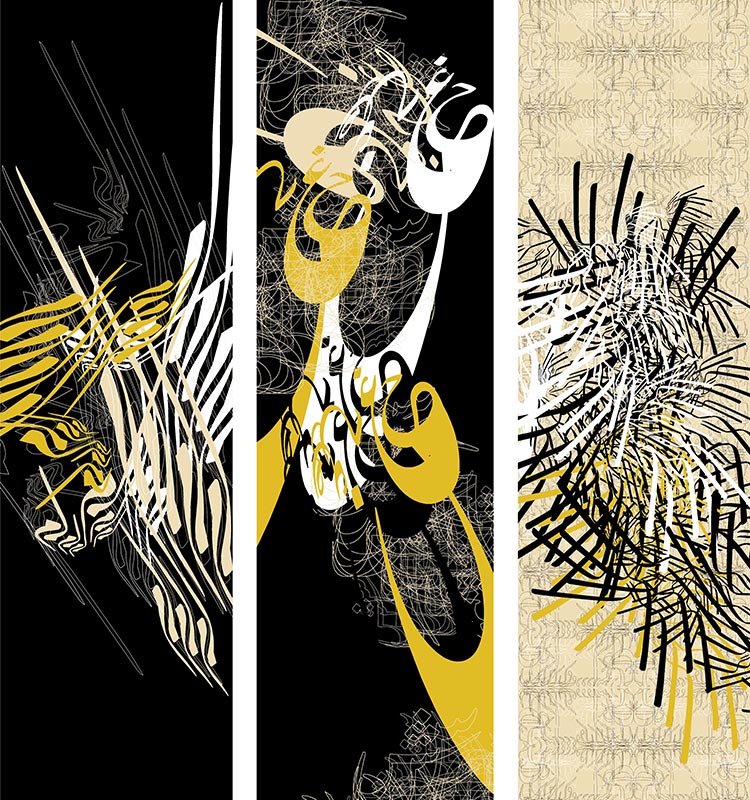 Khat has been envisioned by artists representing Daalaan, a team of six Karachi-based designers with their own areas of focus who regularly collaborate on international projects. In this instance, Ali S. Husain and Hina Fancy, a graphic designer and a textile artist, played with this concept and transformed it into a spectacular display; creating a backdrop reflecting the innovative scope stemming from the traditions and modernity within Pakistan.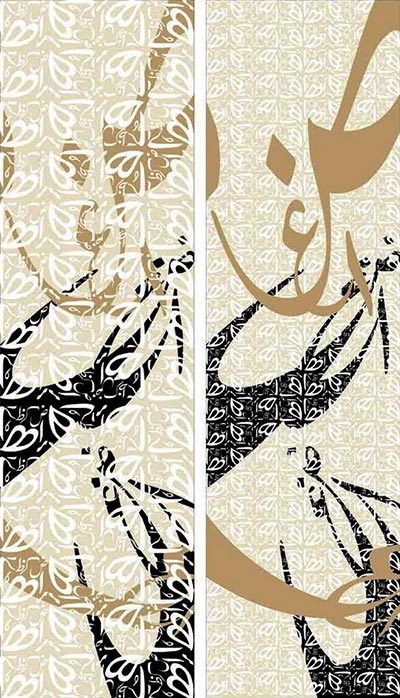 Hina is an artist who depicts aspects of her culture, identity and environment, both natural and manmade, with a unique style and perspective. A designer at Khaadi by profession and a screen-printer at heart, her work has been displayed at private galleries in Pakistan and the US, and can be found in corporate offices and private homes.
Her distinctive style uses natural henna on pure silk, playing on nature's role in the production of her work. Her work speaks on the interplay between people and nature to reimagine the functions and materials we take for granted. She continues to experiment to grow the scope of the things we use, both functionally and aesthetically.
Ali is almost obsessively focused on turning ideas into art and transposing it onto our daily lives. He has been able to channel this regularly in his 13 years of design and printing experience. Here artistic and material experimentation tend to result in very popular products used by multi-national organizations like UNILEVER, USEFP, and ENGRO Corp, a range of national organizations and the retail market. He manages this through his two companies: Paperwork, a paper product manufacturing company, and Elomano, a design solution provider.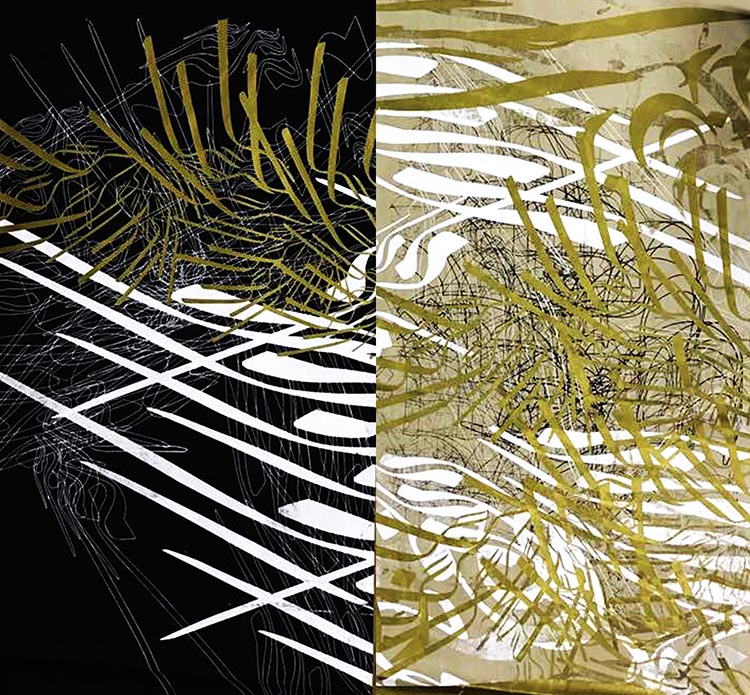 Together they have transformed concepts into finished pieces, and have previously exhibited their work with the Daalaan team in the Dubai Design District's Abwab Pavilions in 2015, and the London Design Biennale 2016. It was at their last exhibit in London, where the team was approached by the members of Southbank Center to commission them to create a central exhibit for the Alchemy Festival 2017.
Khat is on display from 19th to 29th May in The Clore Ballroom, Southbank Center, London.
You may also like: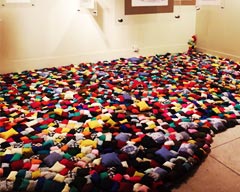 NCA Rawalpindi Degree Show 2017
(January 17, 2018)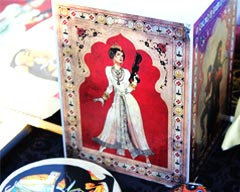 Winter Fete, Islamabad
(January 09, 2018)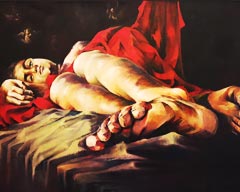 Review: 9th National Exhibition at PNCA
(January 02, 2018)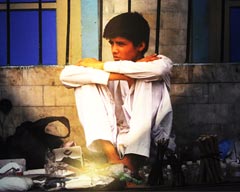 Yeh Hai Karachi 2: Photography and Film Exhibition
(December 20, 2017)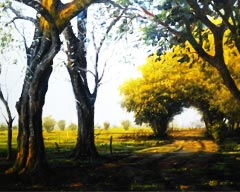 Art Review: Punjab Romanticism by Zulfiqar Ali Zulfi at Tanzara Gallery, Islamabad
(December 18, 2017)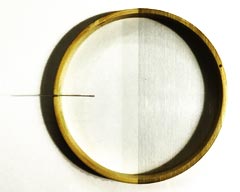 Art Review: Reading Between the Lines at Sanat Initiative, Karachi
(December 05, 2017)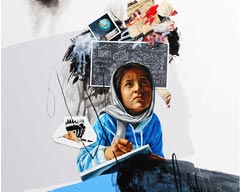 Art Review: The Onrushing 2 at Gallery 6, Islamabad
(December 04, 2017)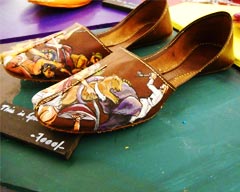 Daachi Arts and Crafts Exhibition 2017
(November 13, 2017)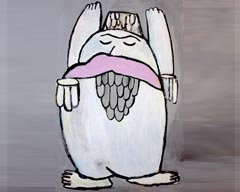 Art Review: 'Loompaland' at Studio Seven, Karachi
(November 09, 2017)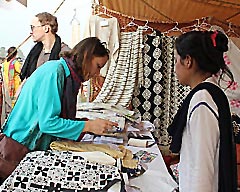 The Behbud Bazaar, Islamabad
(November 07, 2017)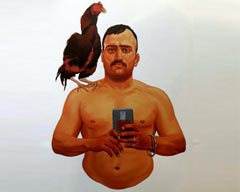 The Karachi Biennale 2017 (KB17)
(October 27, 2017)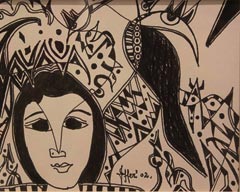 Wahab Jaffer Exhibition Opens at Tanzara Gallery, Islamabad
(October 20, 2017)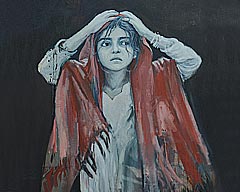 Art Review: Socio-Domestic at O Art Space, Lahore
(October 11, 2017)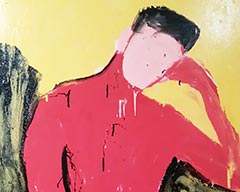 Art Review: 'Insta Loves II,' by Abdullah Qureshi at Satrang Art Gallery
(October 06, 2017)