Living it up with the 'Biryani Bros'
Written by: Sadeem Shaikh
Posted on: January 19, 2016 |

Comments | 中文
Natasha Noorani (L) & Zahra Paracha (R)
One would almost instantly be confused by this band's rather elusive name. Upon hearing the name Biryani Brothers (or Biryani Bros, as they like to be called) for the first time, one goes through the long and grueling process of deciphering what this name could possibly mean or represent. While it's become "hip" amongst the youth to come up with unorthodox band names, Biryani Bros holds its own and has a unique charm to it. This enamoring duo was born out of the Lahore University of Management Sciences (LUMS) in early 2014. They gave their latest performance amidst an enthusiastic crowd at Karachi's Sattar Buksh Café this past Sunday.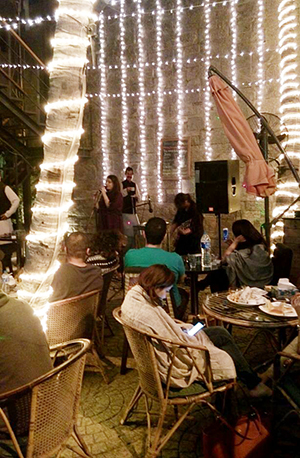 Contrary to its name, this experimental venture consists of two music loving females: vocalist Natasha Noorani and guitarist Zahra Paracha. Having recently graduated from LUMS with degrees in Political Science and Sociology-Anthropology respectively, Noorani and Paracha were quite active in the Music Society of LUMS. The band mostly does covers of both Western and Eastern musicians, but occasionally blends in some original funky note-by-note rhythms, thanks to Paracha's outstanding skills with the fretboard.
Sattar Buksh is a social hotspot in the Defence area of Karachi, ideal for casual gigs and late night hangouts. Scheduled to present an hour-long live show for the second time in their short yet eventful career, the Biryani Bros showed up with minimal gear (one guitar!) at the venue. After a 10-minute long sound check, the duo kicked off with an exemplary version of Phil Collin's 1989 hit, Another Day in Paradise. Noorani's brilliant vocals complemented Paracha's mastery over what seemed like an embellished four-chord arrangement.
The audience mainly comprised family and close friends, perhaps making it all the more comfortable for the performers. However, what made the set feel much more "at home" was the casual delivery of the set list by the band. The duo went on with their 8-song set list, eventually taking on Noori's Saari Raat. This one produced quite an enthusiastic response from the audience, who were captivated by the unique and exciting covers throughout the evening. The duo also managed to squeeze in an original track, titled Ikiswi Sadi (21st century), which they had worked on for a Lahore-based underground band named Sikandar ka Mandar.
Biryani Bros has also worked on a fantastic rendition of Thinking Heart, originally by Poor Rich Boy, which is available on their SoundCloud page. This one comes highly recommended! While the future of this unique duo is unpredictable, their work will always be about a pure, unadulterated love for music, and is most certainly worth checking out.
Biryani Bros live at Sattar Buksh, Karachi
You may also like: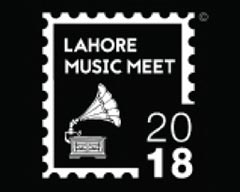 Lahore Music Meet - 3rd Edition
(January 10, 2018)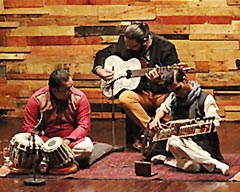 'Likhay Jo Khatt Tujhay' - An Olomopolo Media & Qissa Khwaan Production
(November 21, 2017)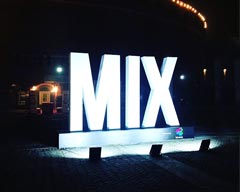 The MIX – Pakistan's First Tech Centered Festival
(November 15, 2017)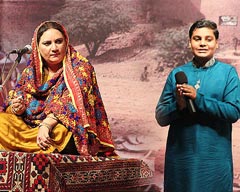 Bali Jatti Rooftop Theatre Opens in Lok Virsa, Islamabad
(October 16, 2017)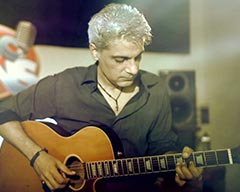 Tribute: Aamir Zaki
(June 03, 2017)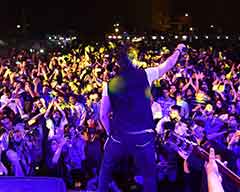 FACE Music Mela 2017: Promoting Diversity and Harmony through Music
(April 24, 2017)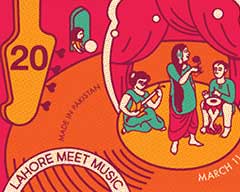 LMM 2017: More Than Just Music!
(March 13, 2017)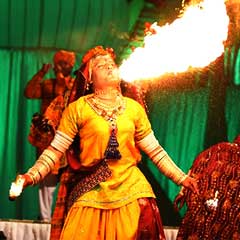 The Mystic Music Sufi Festival 2017
(February 14, 2017)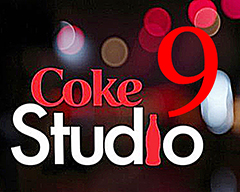 Coke Studio: A New Season of Melodies
(August 18, 2016)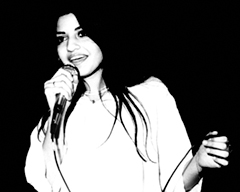 The Unforgettable Nightingale: Nazia Hassan
(August 12, 2016)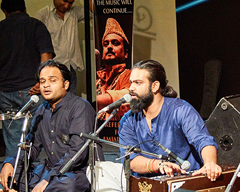 The Music Will Live On: Reference for Amjad Sabri at Lok Virsa
(July 01, 2016)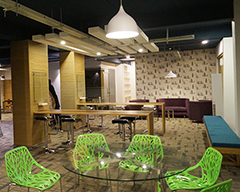 The Hive: Blending Work with Entertainment
(May 30, 2016)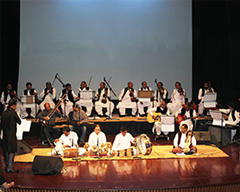 'Sachal Studios Orchestra' Performs at PNCA, Islamabad
(May 09, 2016)