Candles & Confetti: Changing the World One Party at a Time
Written by: Nida Qasim
Posted on: August 01, 2016 |

Comments | 中文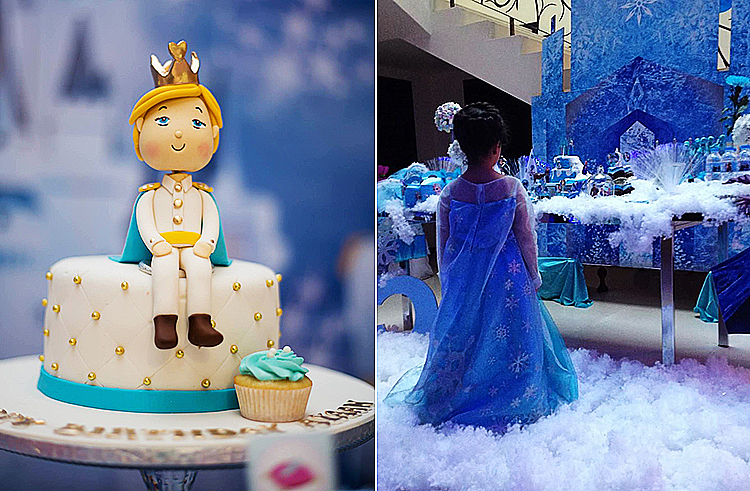 Prince Charming cake (L), A 'Frozen'-themed birthday party (R)
Weaving dreams since 2013, Candles & Confetti is the product of two young, female event planners in Islamabad. Their motto is "Changing the world, one party at a time", and they've stayed true to this promise. Arranging all kinds of events from birthday parties to bridal showers to bachelorette parties and even weddings, Candles & Confetti does it all.
In conversation with Anuum, one of the two partners behind Candles & Confetti (along with Nur), I ask her a vital question: "What do people expect from good event planners?" Her answer: "The main thing that people want is a nicely arranged event without having to take the headache of organizing it, and that's precisely what we deliver. I always tell my clients, "Don't worry about anything. All you have to do is dress up, doll up and come to the event. Leave the rest to us." What sets this duo apart and makes their events so special is their attention to detail. They truly abide by the idiom "The devil is in the details", making sure that every little aspect of an event is honed to perfection.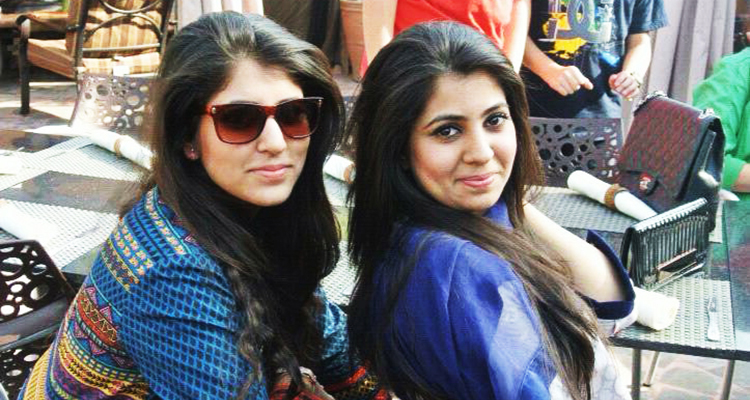 Anuum and Nur, the duo behind it all
Anuum and Nur are not afraid of taking on challenges – they like experimenting and have already worked with a large variety of themes, including Frozen, Harry Potter, Cinderella, The Great Gatsby, Minions, Barney, Barbie, Princess Jasmine and many, many more. They always seem to have a fresh theme at hand, and somehow manage to do something unique with each event.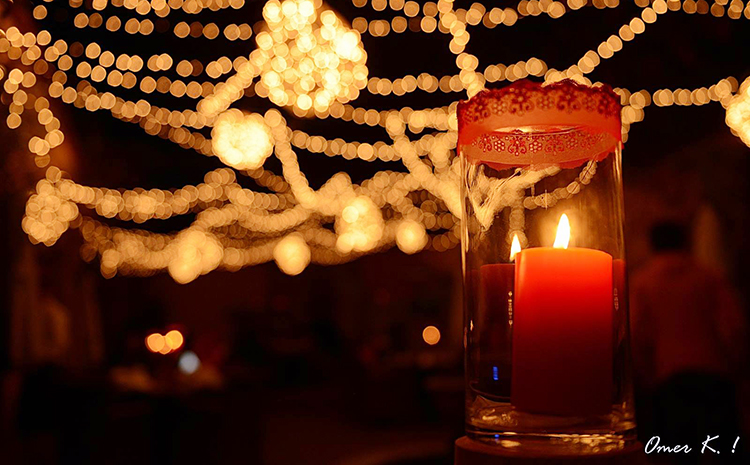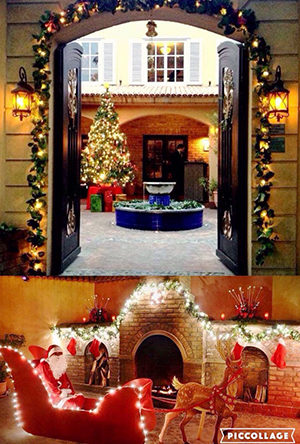 Christmas theme at Tuscany, Islamabad
Every event planner has a signature feature, and in Candles & Confetti's case, it's their dessert tables. They pay special attention to the dessert section at each event, making sure that as soon as you enter the venue, you are instantly drawn to the dessert table. You may be wondering what makes these tables so special. Well, I can't possibly overstate their attention to detail. If there's a theme, they'll have everything related to it on the table – you'll find a gorgeous cake right at the center, surrounded by the cutest looking cupcakes, cookies, and other sweets, all following the respective theme. The rest of the table is then perfected with personalized touches: décor, flowers, pictures, and a life-sized backdrop to allow for people to take memorable photos at the party.
What distinguishes the Candles & Confetti team from other event planners is that they put in personal effort and care into everything they design or create for an event. For one particular Halloween party, they made life-sized coffins and Egyptian mummies out of newspapers and bandages alone (and even freaked out their workers in the process). They created life-like spiders, freaky-looking eyeballs made of tennis balls, spider webs out of polyester, slime, blood, and even tombstones. In fact, they ended up creating an entire graveyard on a hill.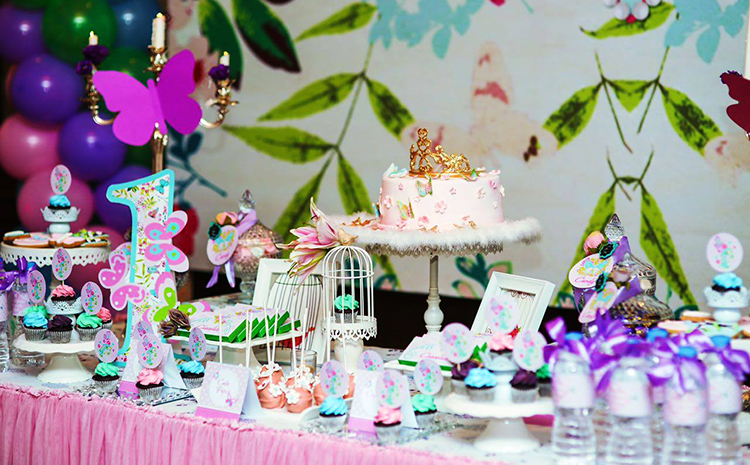 Decorations for a baby's first birthday party
What could have motivated two girls in their early twenties to start an event management company from scratch? According to Anuum, it all started with her friend's suggestion to organize her nieces' seventh birthday party: "We spent many sleepless nights doing artwork, making everything from scratch. We hand-made more than a thousand butterflies, and strung them together to create an entire canopy of butterflies." The reaction to this party was so encouraging that it made them think, if people loved their work so much, why not start a company of their own? So with that, they created a Facebook page titled Candles & Confetti, with the initial idea of organizing birthday parties, which soon expanded into something much bigger. Since then, they have never looked back, getting bigger and better with each passing year. Having started as two young girls managing everything with their own hands, they now have an entourage of vendors, florists, printers, bakers, designers, photographers and caterers at hand. Still, though, they personally attend to everything, because they feel the necessity to put in their best into each event – no matter what the budget and who the client. In their own words, "For us, money doesn't have as much value as appreciation. We put in our best effort into each event, no matter what the profit. We thrive on appreciation." The other recipe to their success is simply that they feel extremely passionate about their work: "It's our baby, and we've seen it grow so big – obviously we are very proud of it. We're both workaholics and LOVE doing what we do – so much so that if we don't have any events coming up, we don't know what to do with ourselves. It drives us mad!"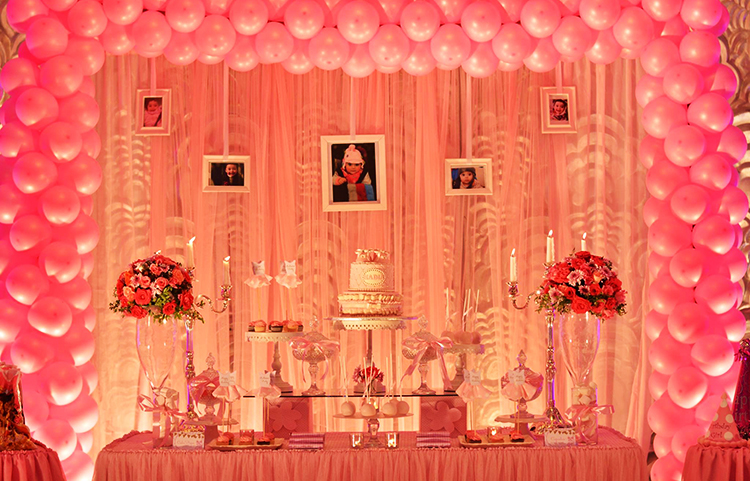 A ballerina-themed party
Finally, I ask them if they've learned something indispensable from their experience in this business, and they respond: "In dealing with all kinds of workers and clients, we have learned most importantly that there are two things one should live by, no matter what: honesty and integrity. Be respectful and ethical in all of your dealings, and you will surely be rewarded." These girls are surely paving their path to success – one laced with candles, confetti and great ideas!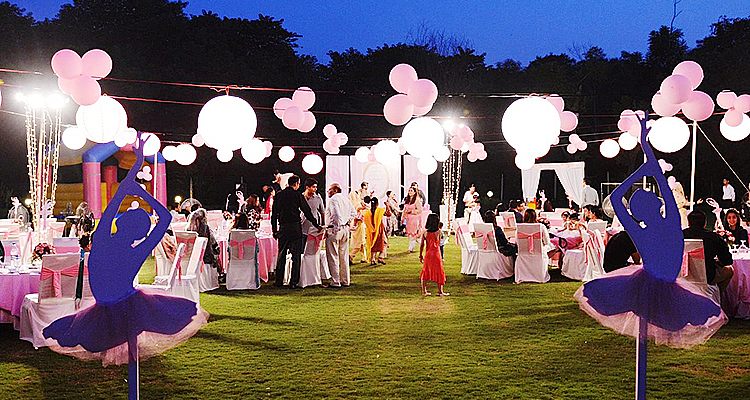 Ballerinas at a party
You may also like: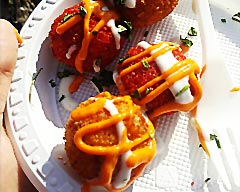 Karachi Eat 2018: The Good & the Bad
(January 16, 2018)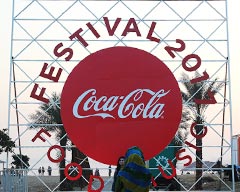 Coke Festival 2017 comes to Islamabad
(December 11, 2017)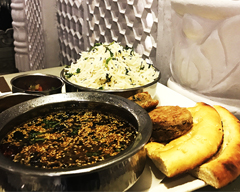 Food Review: Rahdaari
(December 07, 2017)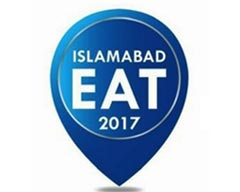 Islamabad Eat 2017: Don't Speak, Just Eat
(November 14, 2017)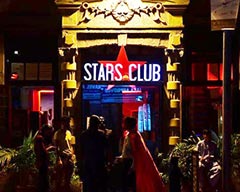 Stars Club: Karachi welcomes its first film-themed café
(November 06, 2017)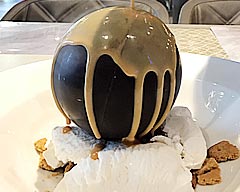 Food Review: Browns, Islamabad
(October 19, 2017)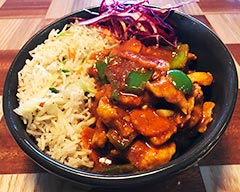 Wok Fusion Café
(October 09, 2017)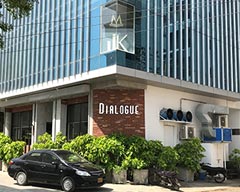 Food Review: Dialogue Restaurant, Karachi
(September 29, 2017)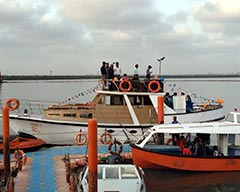 Savor Boating and Restaurant: A Unique Experience
(September 08, 2017)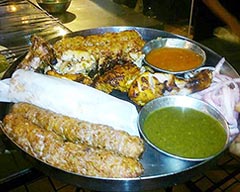 Boat Basin Food Street, Karachi
(August 25, 2017)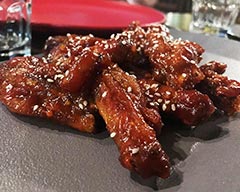 Food Review: #EAT, Islamabad
(August 11, 2017)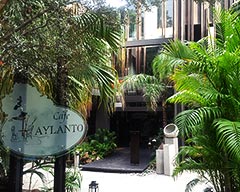 Food Review: Café Aylanto, Islamabad
(August 04, 2017)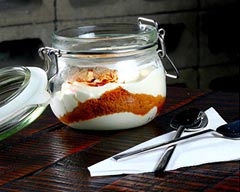 Food Review: Soi Asian Bistro, Karachi
(July 28, 2017)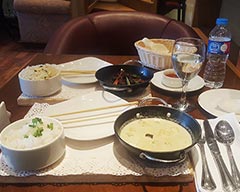 Food Review: The Chinese Café
(July 21, 2017)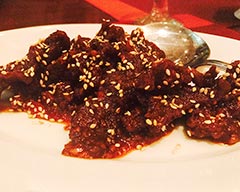 Food Review: Yum Chinese and Thai Restaurant
(July 14, 2017)