China Cultural Heritage Week Launched at the PNCA
Written by: Staff Report
Posted on: July 10, 2017 |

Comments | 中文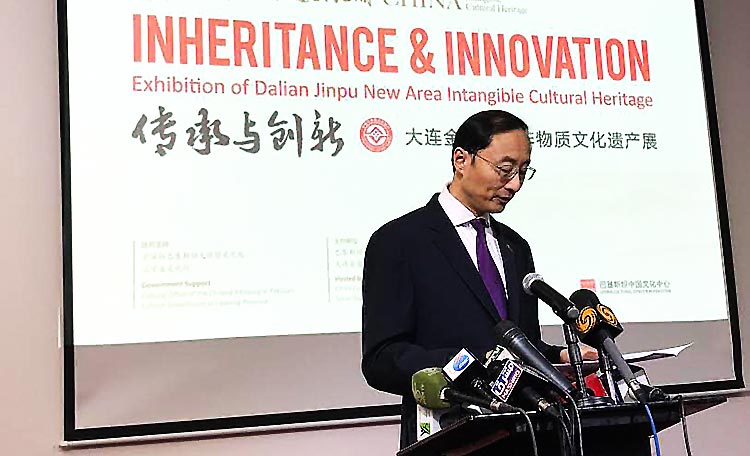 Ambassador Sun Weidong opening the China Cultural Heritage Week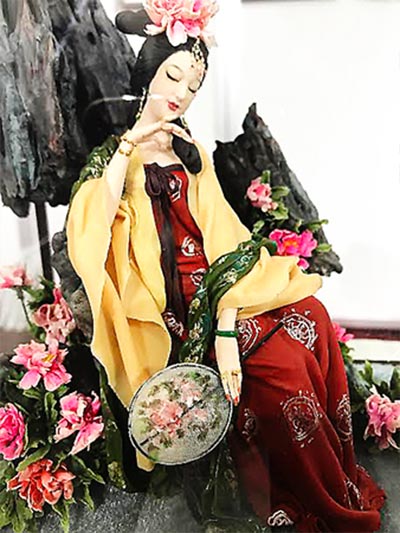 Ambassador Sun Weidong inaugurated the China Cultural Heritage week, being held from the 7th-14th of July, at the Pakistan National Council of Arts (PNCA).The Ministry of Culture is holding similar celebrations in thirty cultural centers all over the world. The exhibition is on Intangible Culture, a concept adopted by UNESCO for the preservation of knowledge and skills in 2003.
With work on CPEC gaining momentum, cultural exchanges between the two countries have increased. Ambassador Sun Weidong in his speech recognized the rich and diverse cultural heritage of Pakistan, both tangible and intangible, and mentioned that Pakistan had over 60 indigenous languages, mosques, folk music, dances, ceramics and woodwork amongst others. He said that in this exhibition of Chinese heritage there were splendid paintings, bird-worm seal script, ceramic handicrafts, dough modeling and paper cutting. He said that many Chinese experts were on hand to demonstrate their art and skills, and people would be able to directly interact with them. This exhibition, he said, would raise awareness about our cultural heritage, and these cultural exchanges would act as a bridge between the two peoples. He described the relationship of the two countries as one between two iron brothers, and that this rich and diverse heritage of the two countries would be carried on from generation to generation.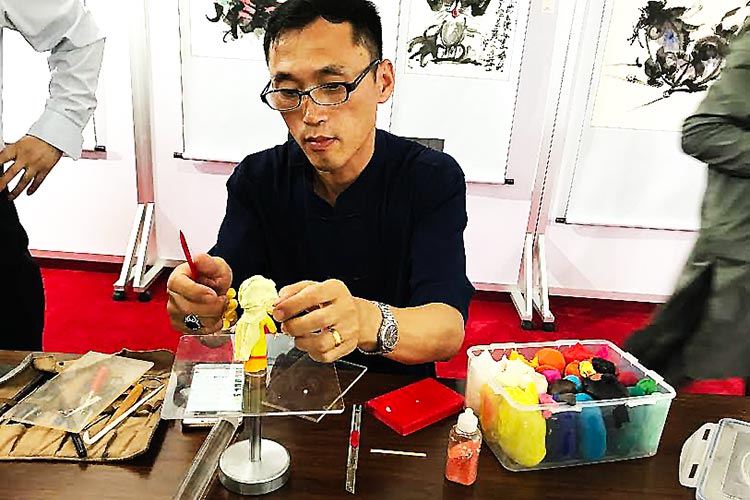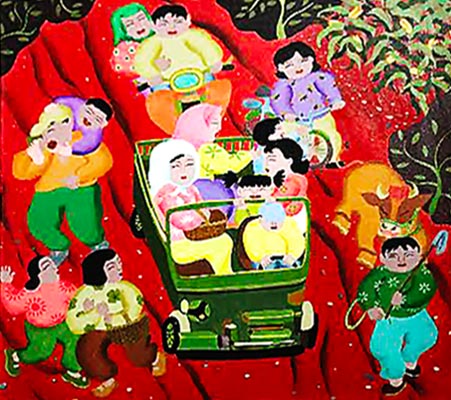 With China's long history of civilization, UNESCO had put thirty items of China on its Representative List of Intangible Cultural Heritage. He also appreciated that under the auspices of the Pakistan Academy of Letters, Mr Munir Fayyaz, a renowned poet, had translated Chinese short stories from English to the Urdu language, making them accessible to the Pakistani public who could now get familiar with rural life in China. He said that CPEC was a flagship project of One Belt One Road (OBOR), and more cultural events would be organized to further improve understanding between the people of the two countries.
Professor Qasim Bughio, the Chairman of the Pakistan Academy of Letters also spoke on the occasion and said that the exchanges of writers' delegations between the two countries, had increased with the launch of CPEC.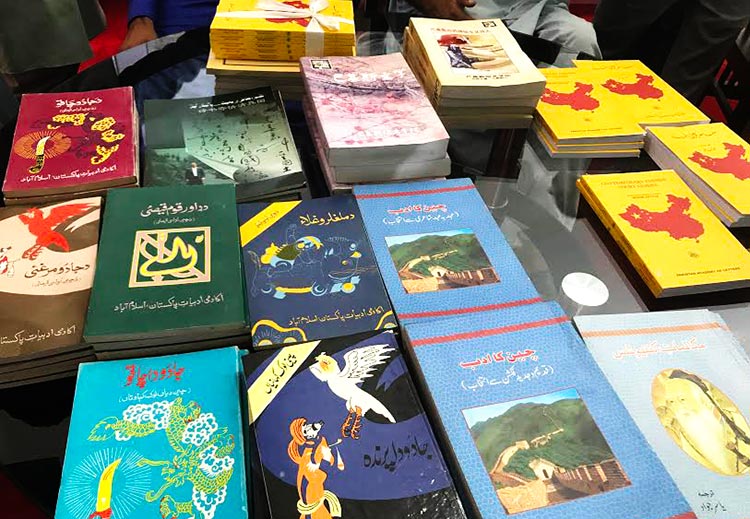 Since the Chinese Cultural Center was inaugurated at the beautiful PNCA building in the center of town in April of this year, the Cultural Center's activities have become more accessible to the citizens of Islamabad, who flocked in large numbers to see this exhibition.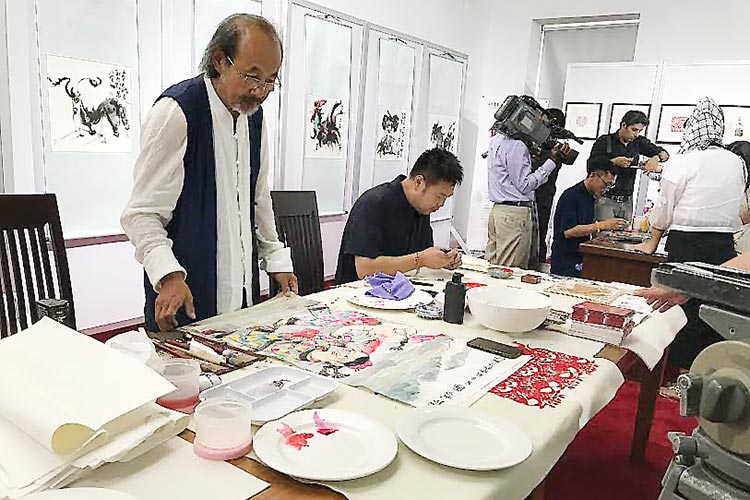 You may also like: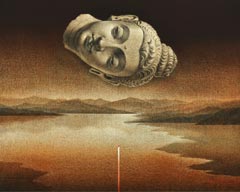 To Reflect: To Recognise
(February 12, 2018)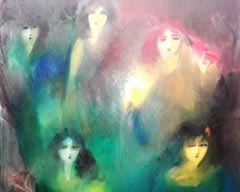 Art Review: Raja Changez Sultan at Tanzara Gallery
(January 19, 2018)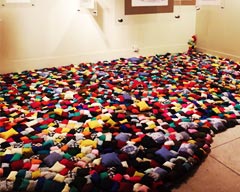 NCA Rawalpindi Degree Show 2017
(January 17, 2018)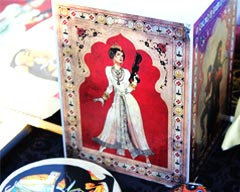 Winter Fete, Islamabad
(January 09, 2018)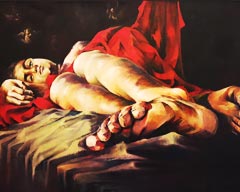 Review: 9th National Exhibition at PNCA
(January 02, 2018)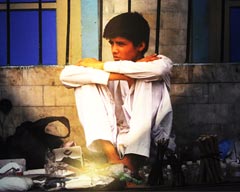 Yeh Hai Karachi 2: Photography and Film Exhibition
(December 20, 2017)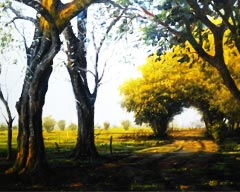 Art Review: Punjab Romanticism by Zulfiqar Ali Zulfi at Tanzara Gallery, Islamabad
(December 18, 2017)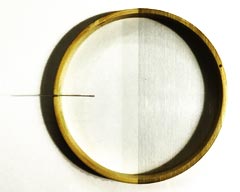 Art Review: Reading Between the Lines at Sanat Initiative, Karachi
(December 05, 2017)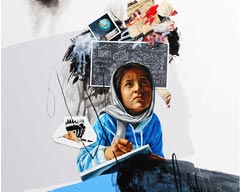 Art Review: The Onrushing 2 at Gallery 6, Islamabad
(December 04, 2017)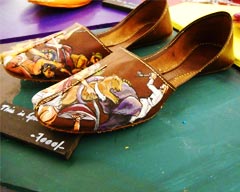 Daachi Arts and Crafts Exhibition 2017
(November 13, 2017)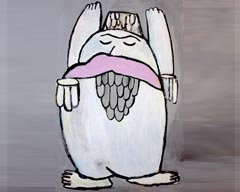 Art Review: 'Loompaland' at Studio Seven, Karachi
(November 09, 2017)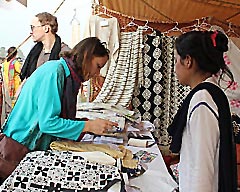 The Behbud Bazaar, Islamabad
(November 07, 2017)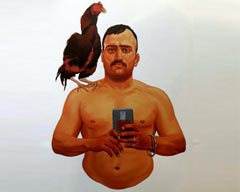 The Karachi Biennale 2017 (KB17)
(October 27, 2017)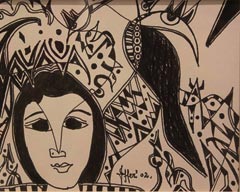 Wahab Jaffer Exhibition Opens at Tanzara Gallery, Islamabad
(October 20, 2017)