Seminar on Chinese Outlook on Life and Contemporary Value of Chinese Medicine
Written by: Staff Report
Posted on: December 15, 2017 |

Comments | 中文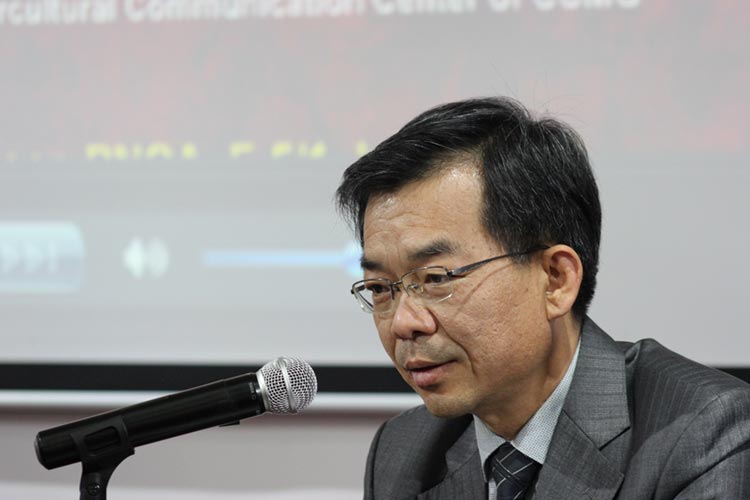 Professor Qin Shaolin
A seminar on 'Chinese Outlook on Life and Contemporary Value of Chinese Medicine' was arranged by the China Cultural Centre in Pakistan National Council of the Arts, on 13th December, 2017. Organized in collaboration with the Intercultural Communication Centre of CCMG, the seminar was by Professor Qin Shaolin, from the Chinese Academy of Medical Sciences.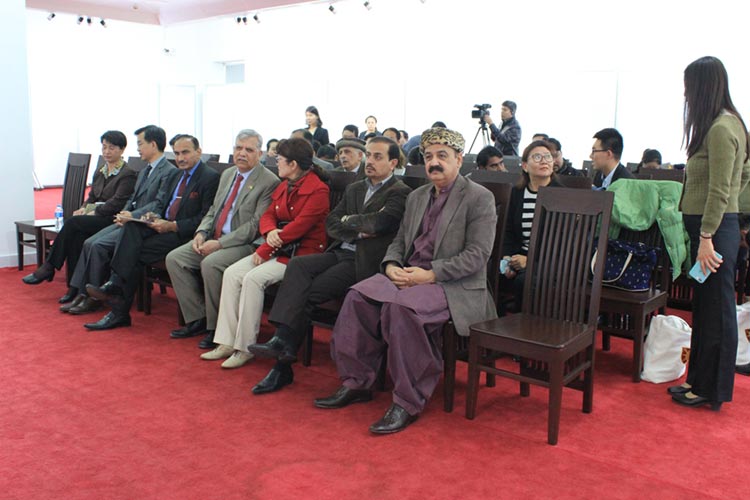 The audience
The chief guests included Deputy Director China Cultural Center Ms. Li Shuo, and Mr Niazi, Joint Secretary of National History and Cultural Heritage Division. In her speech, Ms. Li Shuo pointed out that traditional Chinese medicine shouldn't just be restricted to the Chinese, but should benefit the entire world. Mr Niazi's speech focused on Pak-China Friendship and he said that increasing knowledge of Chinese medicine is a welcome addition to the close ties between the two countries.
Ms. Li Shuo
Professor Qin then took over and systematically went through several aspects of traditional Chinese medicine. His presentation was titled, 'How does traditional Chinese medicine treat diseases?' He clarified at the very beginning that traditional Chinese medicine is inspired by fundamental principles of Chinese culture. The basic rule of Chinese outlook is that nature is considered a teacher and much can be learnt simply by observing it. He pointed out significant books which have contributed to the development of Chinese medicine over the years, including Huangdi Neijing (The Yellow Emperor's Canon of Internal Medicine).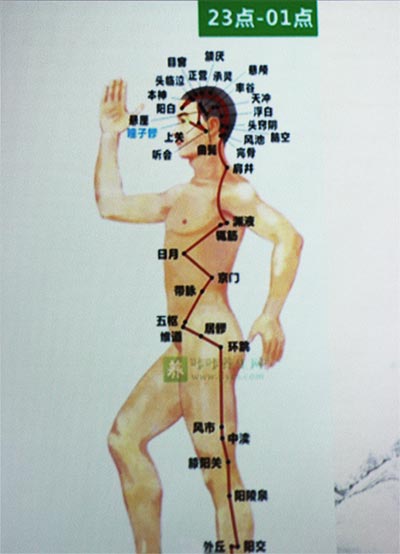 A diagram of the human body's pressure points
In Chinese philosophy, everything is connected. While man is a part of the universe, the universe is also like the human body. To explain this Professor Qin used the example of a pomegranate, which has many small seeds and so it can be called a universe. However, it also comes from nature, and so is part of something bigger than itself. Furthermore, just as everything has a pair in nature (e.g. the sun and moon), according to the rules of Yin and Yang, the human body's organs are also divided into pairs. Thus, the lungs and large intestines are considered a pair, and if one's lungs are clear, there will be no digestive issues. Similarly, the body and spirit both have to be nurtured for the health of the individual.
Professor Qin's presentation was filled with interesting anecdotes, such as his tale of curing his seven year old son's appendicitis through traditional Chinese medicines. He pointed out that while western medicine treats parasites by simply killing them, traditional Chinese medicine pays attention to the causes. Parasites develop due to dampness, lack of ventilation and warm temperature. If these conditions are treated, the parasites will go away themselves. He mentioned Ms. Tu Youyou, the Nobel Laureate of Medicine for 2015, a Chinese doctor who figured out that by heating sweet wormwood, one could extract a cure for malaria; a fact she learnt by studying ancient Chinese texts.
Professor Qin also gave a demonstration for 'precussing' the gall bladder, which involved tapping four pressure points of the upper leg for ten minutes. Not only is this good for overall health, it also helps one in losing weight. The simplest advice Professor Qin gave to those attending, was that they should go to sleep early, as this is the easiest method of attaining a balance of yin yang.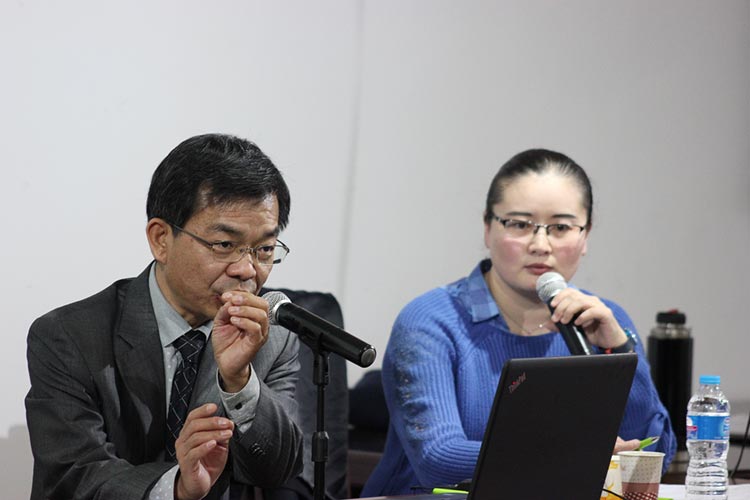 Professor Qin during the seminar
By the end of his seminar, Professor Qin had managed to convince the audience that traditional Chinese medicine had far-reaching benefits. A question answer session was held, in which many visitors asked the professor to recommend solutions for their diseases. Some practicing Chinese doctors from Pakistan had their own queries. Ending on a positive note, Professor Qin was kind enough to write prescriptions for those with health problems.
You may also like: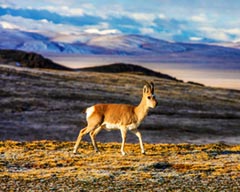 Hoh Xil: Kingdom of Wild Animals
(January 18, 2018)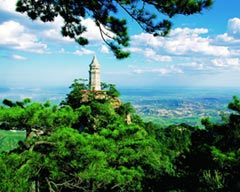 Panshan Mountain of Ji County
(January 11, 2018)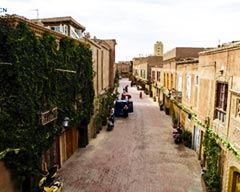 Stories from the Old Town of Kashgar
(January 04, 2018)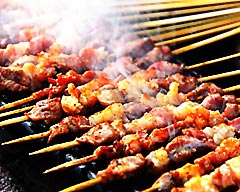 International Cuisine in Urumqi
(December 27, 2017)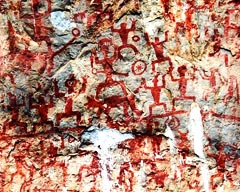 Zuojiang Huashan Rock Paintings, Guangxi
(December 19, 2017)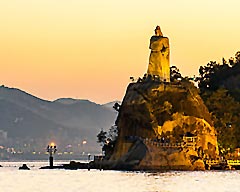 Gulangyu Island: The Island of Music
(December 13, 2017)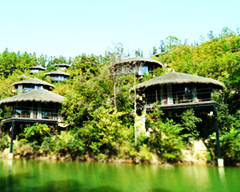 Mogan Mountain Farm Villas
(December 06, 2017)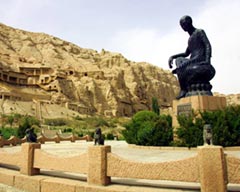 Kuqa: The Old Town on the Silk Road
(November 29, 2017)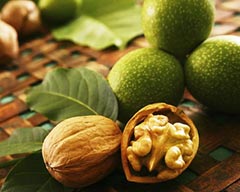 The Walnut Trees of Xinjiang
(November 23, 2017)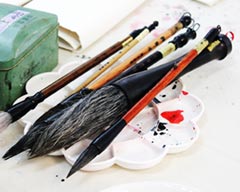 Chinese Ink-Wash Painting at China Cultural Centre, PNCA
(November 23, 2017)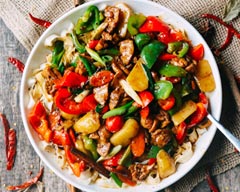 Famous Xinjiang Delicacy: Big-Plate Chicken
(November 16, 2017)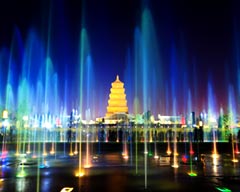 Shaanxi: New Glories on the Silk Road
(November 08, 2017)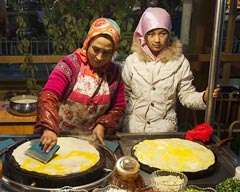 The Bustling Moyu Night Market
(November 01, 2017)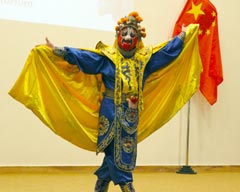 South-Central University for Nationalities Art Troupe performs in NUML, Islamabad
(October 25, 2017)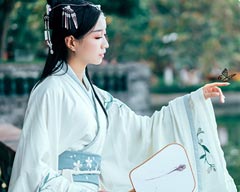 The Traditional Chinese Dress: Gowns
(October 24, 2017)