'Happy Mid-Autumn Festival' at Confucius Institute, Islamabad
Written by: Staff Report
Posted on: October 05, 2017 |

Comments | 中文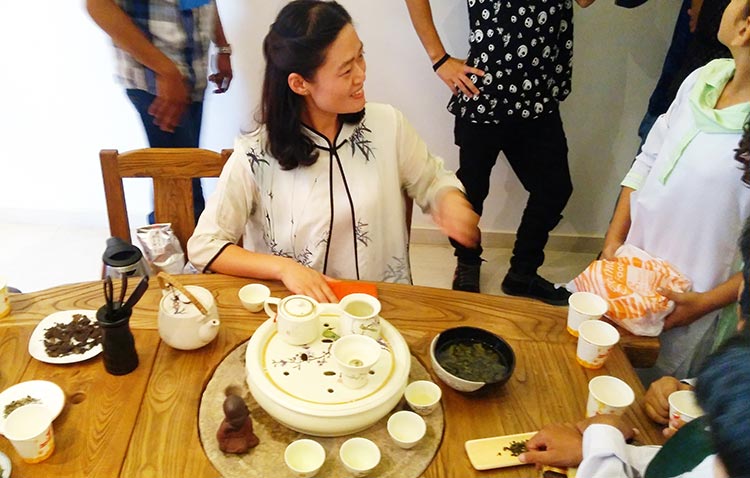 Chinese Tea Culture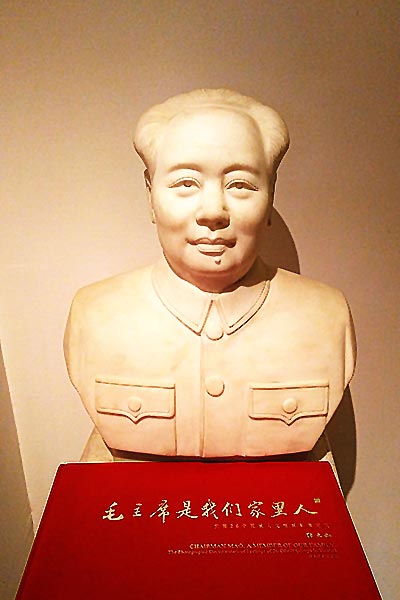 Bust of Mao Zedong
The Chinese Mid-Autumn Festival and Confucius Institute Day 2017, was celebrated at Confucius Institute, National University of Modern Languages (NUML), Islamabad on 4th October, 2017. The festival was inaugurated with a speech by the new Director General of NUML, Brigadier Muhammad Ibrahim, about the Mid-Autumn Festival or Moon Festival, a popular Chinese holiday, which is second only to the Lunar New Year in importance. He explained to guests how it's a day when family and friends come together to celebrate the harvest, eat mooncakes and gaze at the full moon. His speech was followed by a performance of Kung Fu by a Chinese demonstrator.
Students of NUML then performed a short Chinese skit, based on the legend of the Moon Festival. In this tale, the young archer Houyi kills 9 of the 10 suns in the sky. Praised by all for his bravery, he goes on to save the beautiful girl Chang'er, from another archer's arrow. After their marriage, he meets the Heavenly Empress in a forest and asks for the gift of immortality. However, the elixir she gifts him is only enough for one person. After giving it to Chang'er for safekeeping, Houyi goes looking for the Empress again, so that both he and his wife can become immortal, never to part from each other. Meanwhile, the evil Fengmeng comes looking for the elixir, and Chang'er, to protect it, drinks it all by herself. She becomes immortal, grows wings and flies to the moon, where she lives for all of eternity. Thus, the Moon Festival is a celebration of her legend.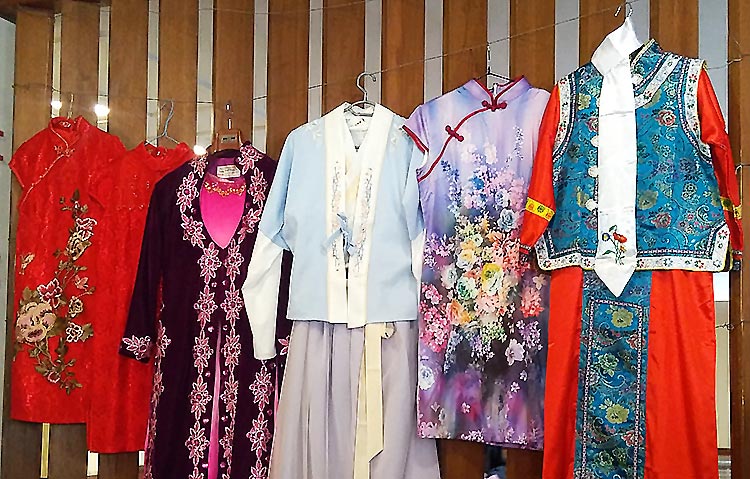 Chinese clothing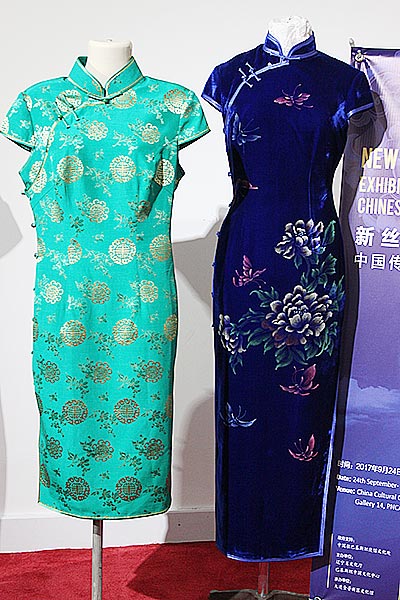 Traditional Chinese Cheongsam
Next, the attendees visited the Chinese cultural displays in different parts of the institute. At the entrance, Chinese clothing such as red Chinese bridal dresses for men and women, a Kung Fu dress, and a grey cheongsam had been displayed. These were tailor-made especially for the event, and anyone was allowed to try them on, thus many students could be found roaming around in them. Chinese instructors had also shared their own traditional dresses for display, such as Cheongsam and Qing Dynasty clothing. Two mannequins wore Mongolian male and female clothing. On the other side of the entrance, Chinese mooncakes stall was set up. These had been cut into smaller pieces so that everyone could try some.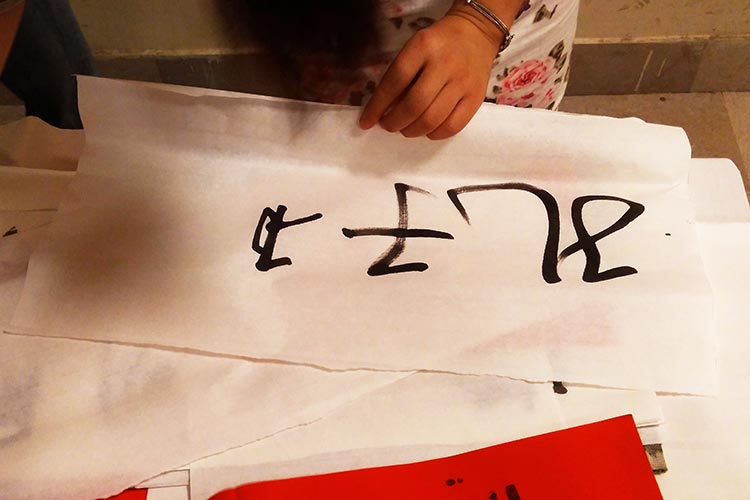 Chinese calligraphy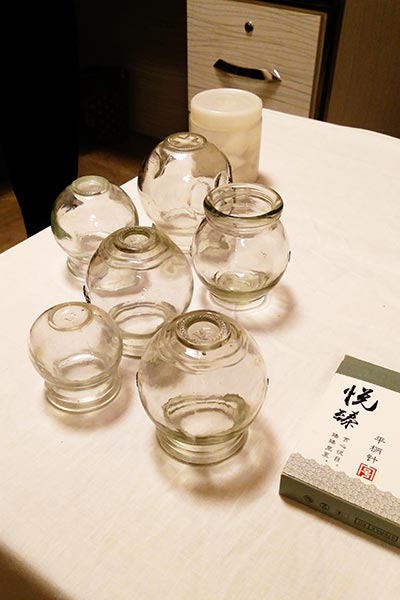 Glass cups used in cupping therapy
In an exhibition hall, items such as sculptures of terracotta warriors, a bust of Mao Zedong, Chinese porcelain and tea set were displayed. A demonstrator dressed in tea culture clothing, was busy making tea for school children, who surrounded her stall. She explained the concept of the tea ceremony to them, before pouring tea from a justice cup into the disposable cups, for them to try. The Chinese art of paper-cutting was demonstrated in a separate space, where already cut intricate designs could also be viewed. Uncut sheets of red paper and small scissors were available for anyone to practice their skills. Chinese Opera Masks were also available for anyone to try on. In a separate room, the Chinese Acupuncture Center displayed the glass cups used in traditional cupping technique, an important part of Chinese medicine. Chinese calligraphy was the focus of another room, with different brushes and books of calligraphy on display. Using black paint, students did calligraphy on sheets of butter paper. Chinese dumplings were being made in another room, with the process broken down into four steps. Many students tried their hand at making dumplings, while the demonstrator laughed and said, "These are like Pakistani samosas, except we will boil them instead of frying them!"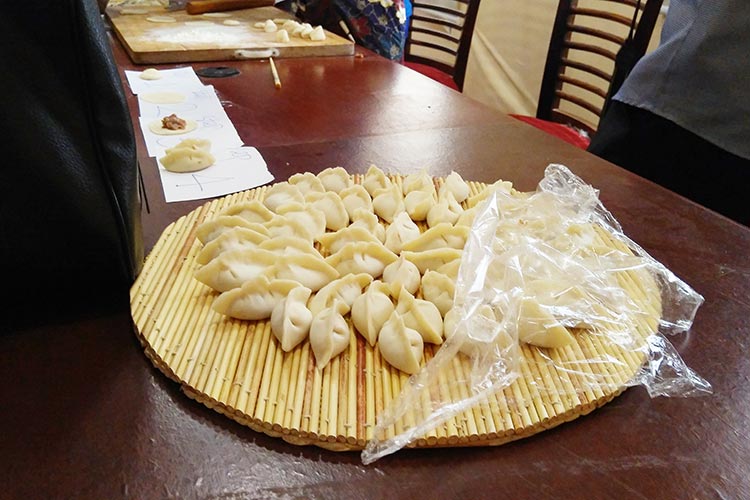 Tray of dumplings
Overall, students and other attendees were given a wonderful opportunity to experience multiple aspects of Chinese culture. We, at the Youlin Magazine, wish our readers a very Happy Mid-Autumn Festival!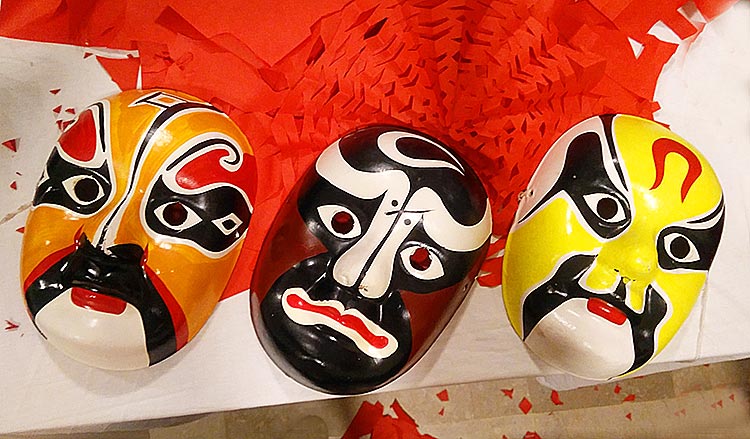 Chinese Opera Masks
You may also like: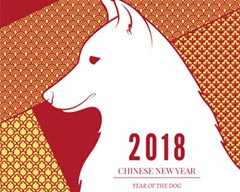 Significance of the Year of the Dog in Chinese Astrology
(February 16, 2018)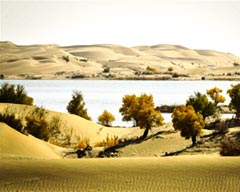 The Restoration of Taitema Lake
(February 13, 2018)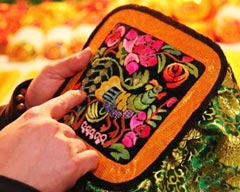 Female Embroiderers of Xinjiang
(February 08, 2018)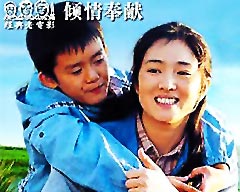 Chinese Film Month begins in Islamabad
(February 08, 2018)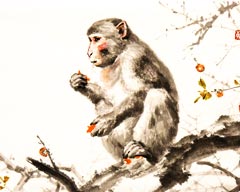 The Monkey in Chinese Culture
(January 31, 2018)
Etles Silk from Tianshan at China Fashion Week
(January 24, 2018)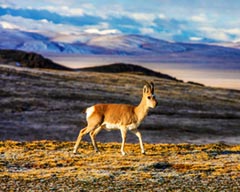 Hoh Xil: Kingdom of Wild Animals
(January 18, 2018)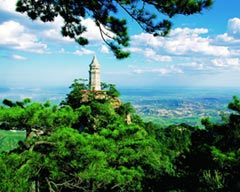 Panshan Mountain of Ji County
(January 11, 2018)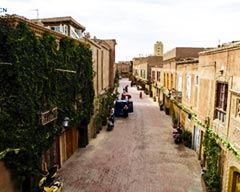 Stories from the Old Town of Kashgar
(January 04, 2018)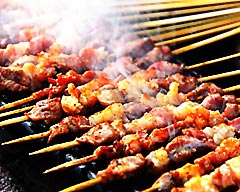 International Cuisine in Urumqi
(December 27, 2017)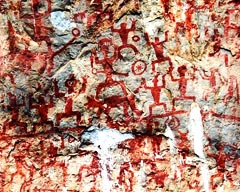 Zuojiang Huashan Rock Paintings, Guangxi
(December 19, 2017)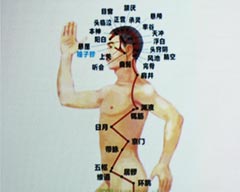 Seminar on Chinese Outlook on Life and Contemporary Value of Chinese Medicine
(December 15, 2017)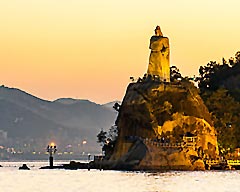 Gulangyu Island: The Island of Music
(December 13, 2017)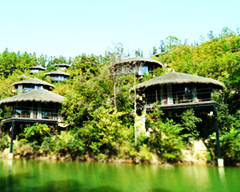 Mogan Mountain Farm Villas
(December 06, 2017)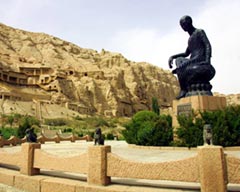 Kuqa: The Old Town on the Silk Road
(November 29, 2017)