Writing for Thought: He Liwei, A Chinese Writer
Written by: Guo Ke
Posted on: November 07, 2014 |

Comments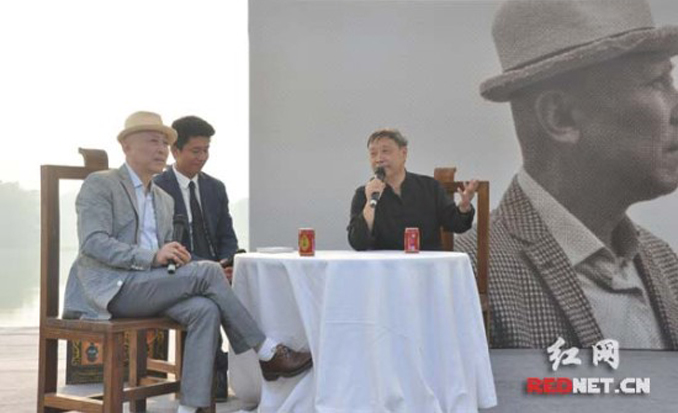 He Liwei (left) at a program organzied to commemorate his work
Guo Ke (Translated to English by Shan Xuemei)
He Liwei, born in May 1954 in Changsha, Hunan Province, is now Chairman of the Changsha Federation of Literary and Art Circles. He has published works in a variety of genres, including novels, poetry, prose, cartoons, etc. and in more than 3 million words. There are also more than 20 monographs to his name, such as the well-known No Story at Little City, Prose Writings of He Liwei and He Liwei's Comic Book. His works have been translated into English, French, German and Japanese, and are widely read abroad.
Whoever is attentive to Chinese literature is not unfamiliar with He Liwei. A graduate of the Chinese Department (now Liberal Arts College) of Hunan Normal University, he is a renowned cultural figure. His story is appealing to college students. He enjoys popular acclaim as a favorite writer with excellent achievement in literature, akin to such figures as Han Shaogong and Yan Zhen.
Beginning publishing short stories in 1983, He Liwei has taken it as his focus. A touch of poetry is evident in his writings as he wrote poetry for a while. No Story at Little City and The White Birds are his masterpieces. Besides, having drawn cartoons for over 10 years, he has produced collections of cartoons titled He Liwei's Comic Book and Words and Cartoons about Affection.
Attracted by Literature
After graduating from the Chinese Department of Hunan Normal University in 1978, He Liwei worked as a teacher at the No. 21 Middle School in Changsha for three years. In the mid-1980s, he was the vice township principal for a year at Liuyang Village in the Daweishan Mountains. But for his literary achievements later, He Liwei would not have been remembered. Talking about how he became interested in literature, he reminisced with smile, "Perhaps each of us has the desire to express ourselves, and I chose to write it out, which later became literary creation."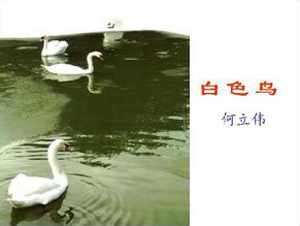 He Liwei's Novel 'White Birds'
Before publishing short stories in 1983, He Liwei took to writing poems. According to him, "Poetry follows the trajectory of moods and thoughts, best translating those inarticulate feelings. People of my generation share something poetic in character and I was lucky to be immersed in it." It is very likely that the poetical portion is the reason why He Liwei's stories so easily touch the innermost part of our souls. Being light and sketchy, they appear distant and lonesome, such as Song Left by the Manson and The Falling Leaves. The White Birds, in particular, with an idyllic tone, is of indescribable charm. It was the winner of best short story of the year in 1984 and was selected for inclusion in the middle school textbook of Chinese. Some of He Liwei's excellent works are compiled into No Story at Little City, a collection of short stories and the first issue of the Novae in Literature Series published by China Writers Publishing House in 1986.
A review of He Liwei's growth in the literary arena shows the wisdom of a well-known Chinese proverb: "Chance accomplished what art had failed in." Reflecting on this, He Liwei smiled with a touch of maturity and wisdom as the sunlight through the window added a golden glow to his face. He said, "I am very lucky because I did not suffer much from being unpublished for a long while. I found what interested me early on and my writings came out in a smooth way. What's more, honors came sooner than expected. In general, everything has been well for me."
Paying Close Attention to Life
It is well-known that one can never succeed easily. He Liwei is fully aware of that, so he is able to manage his writing. However materialistic and sophisticated the surroundings are, he is able to write about the world with care and concern, which is his unchanging principle of writing.
He Liwei said frankly, "My language is not exquisite. I care only for what is around me, without which, I'm afraid I could not write at all." He is concerned about readers and burdened with their expectations. When asked about his recent creation and condition, he argues that literature is simply one means of expressing social concerns. He said, "At present my perspective of writing is individualistic. I think I always and can only observe the world from a personal perspective because I am just a common man. Literature for me is, at most, a means of expression. It does not matter whether I have achieved anything or not. I just want to express what I think about society, and the world."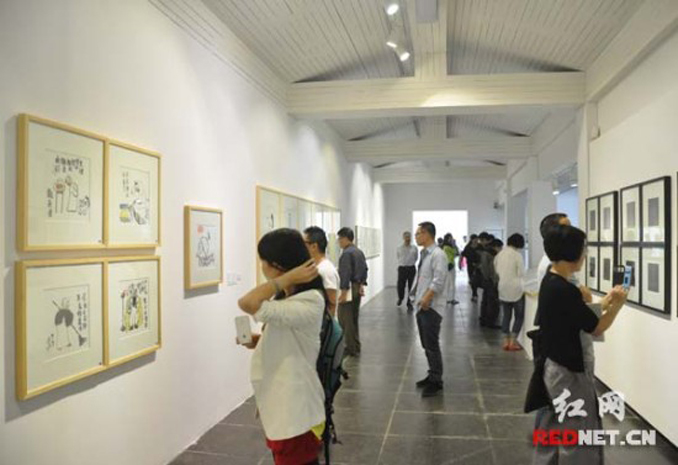 Visitors enjoying He Liwei's cartoons at an exhibition
Life in the Cartoon
He Liwei is skilled at drawing. He holds a column in a newspaper in Taiwan and his cartoons are highly appreciated by artists and readers. Those enjoying his cartoons can feel his concerns, his understanding of life, as well as his explorations of the world and rich humanist atmosphere in the lines and strokes. His cartoons are a mirror to society and life, and several lines are enough to present spontaneous experiences. His cartoons remind people of Feng Zikai. Words add charm to the cartoons and make readers laugh.
He Liwei said, "I took to drawing simply by accident. Several years ago, while corresponding with friends, I drew on the letters for fun. It was well-received by my friends and some of the drawings were even published in magazines. A newspaper in Taiwan happened to need cartoons and my cartoons were recommended and chosen. Cartoon then became the second means of expressing myself. "
The most valuable thing usually presents itself with sincerity and its colorfulness is felt instead of being displayed. Being contented and cool is in He Liwei's nature and the forever smiling face is his external look.
You may also like: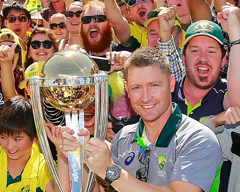 Australia Pulverizes New Zealand to Bag World Cup 2015 Trophy
(March 30, 2015)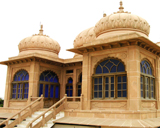 The Undying Grandeur of the Mohatta Palace Museum
(March 29, 2015)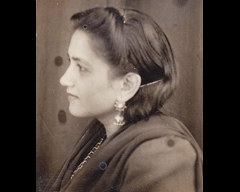 Ada Jafarey: A Tribute
(March 27, 2015)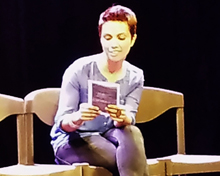 Me, My Mom & Sharmila: Fawzia Mirza and the Brown Woman
(March 26, 2015)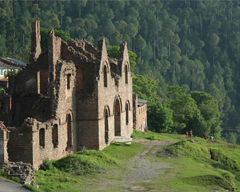 Silk Road: The Picturesque Mansehra and Abbottabad-VI
(March 25, 2015)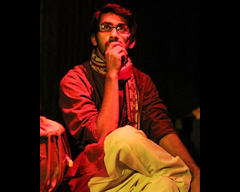 Azeem Hamid and the Independent Theatre Company
(March 25, 2015)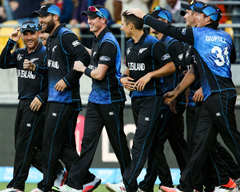 New Zealand to Choke South Africa and India to Overpower Australia?
(March 24, 2015)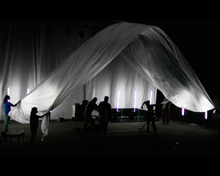 NAPA International Theatre Festival 2015: 'Among Fog'
(March 20, 2015)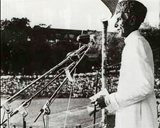 Pakistan Resolution Revisited
(March 20, 2015)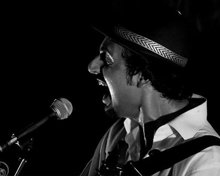 Faizan Tirmizi - The Ideology of an Aspiring Musician
(March 12, 2015)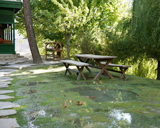 Hunza Valley: A Fine Balance between Tradition and Modernity
(March 10, 2015)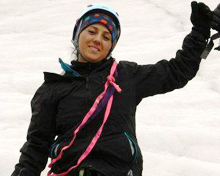 Samina, we are proud of you!
(March 06, 2015)