Coke Festival 2017 comes to Islamabad
Written by: Staff Report
Posted on: December 11, 2017 |

Comments | 中文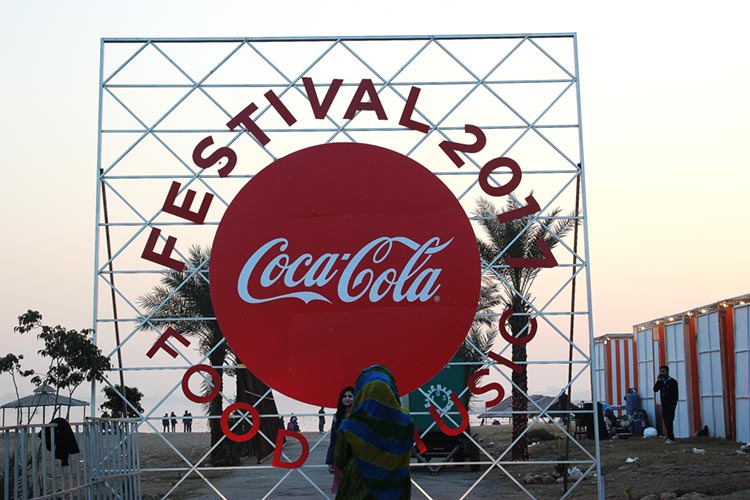 Entrance
The Polo Ground at Lake View Park, Islamabad came alive with the Coke Festival from 8th December to 10th December, 2017. The public had turned up in such large numbers on the last day that we parked our car at a kilometers distance from the entrance. After buying a ticket each for PKR 300, we entered the premises.
Since it was a corporate event, the set up was quite huge, and perhaps needlessly so. A concert stage was placed in the middle, with two long rows of food stalls on either end. Some people enjoyed the exclusivity of beautifully decorated VIP lounges but most occupied the limited tables near the food stalls. Promotional booths by brands such as Candyland, Kashmir and Careem were haphazardly set up. Meanwhile, the Coke management had decided to exclusively sell Coke themselves, so buying Coke meant covering considerable distance.
Upon entering, we immediately made a beeline for the most popular savoury item: Tawa Chicken from Arif Chatkhara. The spicy chicken, peppered with green chilies, was being made live and served with a thin chappati. We're glad to report that it lived up to the hype and tasted so good that we were left licking our fingers. However, the rush at Arif Chatkhara did mean that serving size wasn't consistent, and one had to wait quite a while for the order to get done.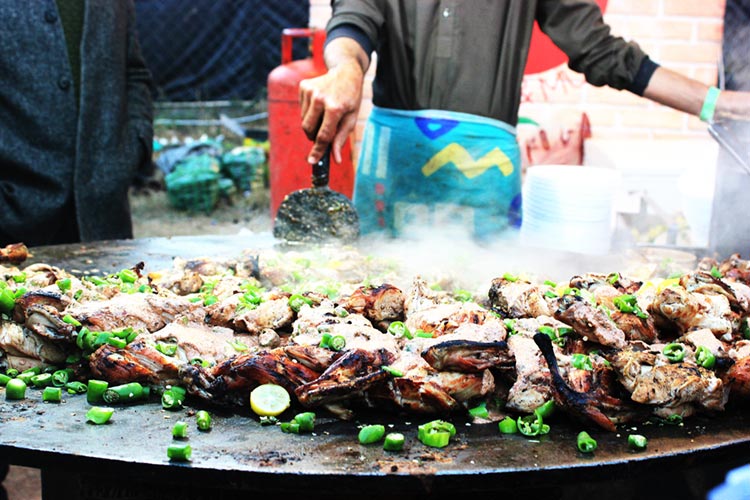 Arif Chatkhara - Tawa Chicken
Prawn Tempuras from Murasaki, a popular item from the recently held Islamabad Eat, were simply delicious. The three crispy prawns were large in size and served with soy sauce. For PKR 350, they seemed a little pricey, but were spot on in taste and texture. Unfortunately, Fish Tikka from Rewaiti Cuisine was a disappointment. The coating was too thick and too spicy, while the fish was soggy and tasteless. For PKR 300, the four pieces of tikka with raita were simply not worth it.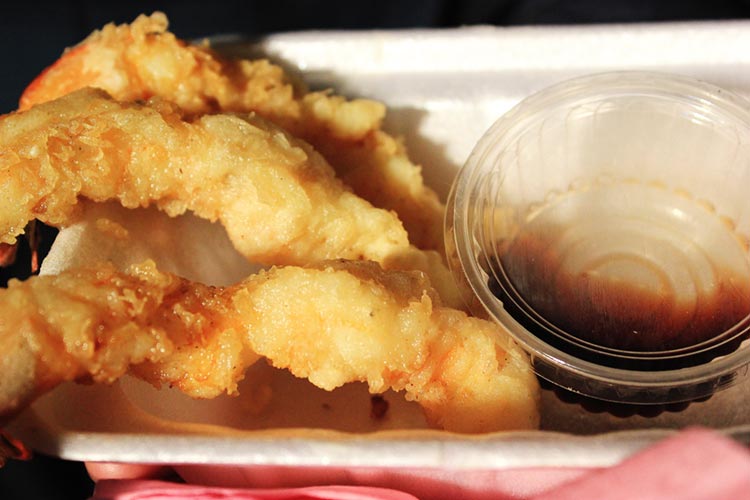 Murasaki - Prawn Tempura
To take a break from all the food, we asked some visitors what they were enjoying. For Pashmeena Durrani, Naan Kebab was a definite hit. With the plate of 2 Kebabs and 1 Naan costing PKR 250, the serving was quite reasonable, but it was the taste that won over customers. For Amal Javed, her favourite dessert was 401's Fudge Brownie with Ice cream. While she wished the brownie had been larger in size, she loved the presentation as well as the balanced sweetness. Other popular food items included the cactus shaped cupcakes from Sugar Plum, the nutella jars from Mint to Be, parathas from What'a Paratha, puri from Chattha's, waffle cones from Mr. Waffle, cookie shots from Bake for Me, jalebi from Punjabian Dhaba and free candy-floss from Johnny and Jugnu.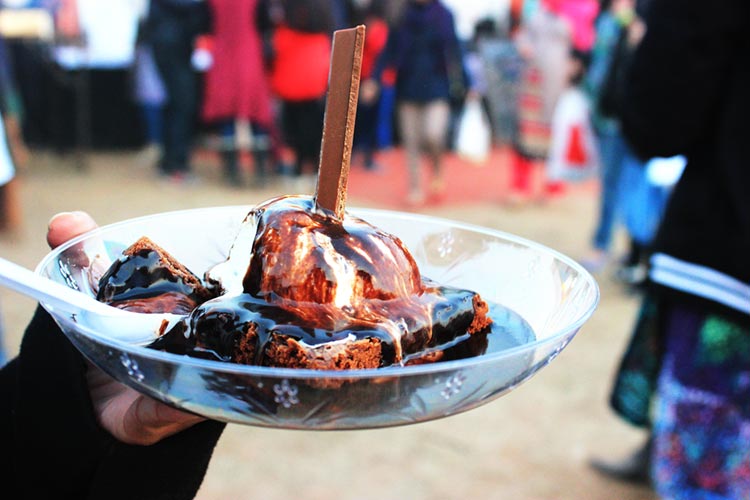 Fudge brownie with icecream
For us, the standout dessert of the evening was the Hot Apple Crumble from Sucré for PKR 200. Since we don't particularly enjoy apple pies, expectations were quite low. But boy were we glad we tried this! The streusel perfectly complimented the softness of the apples, which were just the right amount of sweet. The coldness of the cream against the warmth of the crumble made us ridiculously happy. In fact, another bakery's owner asked us what we were having! Another wonderful find was the Daal Halwa from Jamil Sweets for PKR 140. Rich and nutty, it was delectable, though a little too heavy on the oil.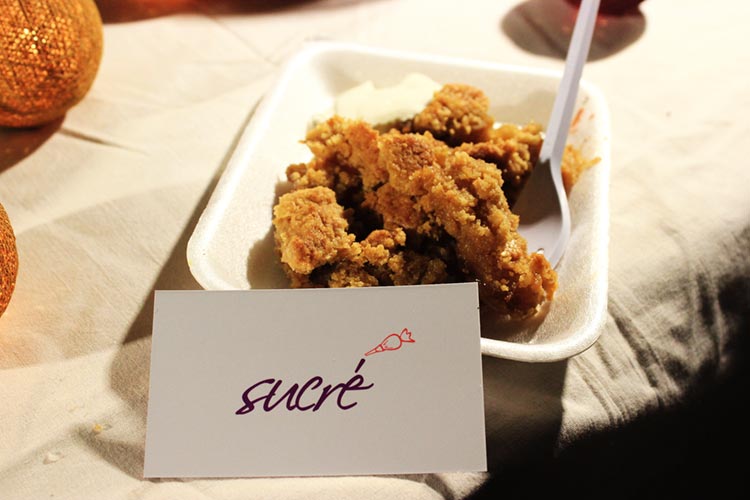 Sucre - Hot Apple Crumble
To accompany the desserts, we tried Karak Chai from Chai Junction and from Chaiwala and Co. While Chaiwala's chai was less pricey (PKR 50), Chai Junction's chai (PKR 100) tasted better and their stall attracted more customers. The evening concluded with a concert by a number of relatively unknown artists, leading up to the performance by Stereo Nation.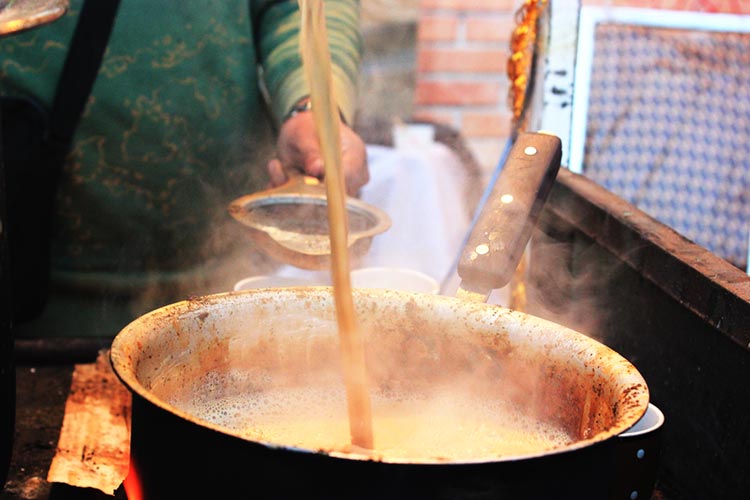 Chaiwala and Co - Karak Chai
Since it was impossible to go home empty handed, we grabbed a big bag of mixed Spicy Jalapeno and Cheesy Gourmet Popcorns (PKR 300) from Pop Nosh and two basic chocolate chip cookies and a brownie from Karamel (PKR 500). We can say with authority that both items have proven to be tasty as always.
Here is to hoping good food keeps coming Islamabad's way, and the festivals keep growing bigger and better!
You may also like: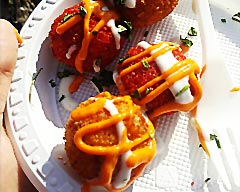 Karachi Eat 2018: The Good & the Bad
(January 16, 2018)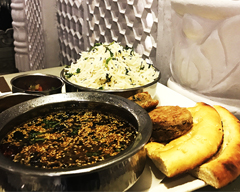 Food Review: Rahdaari
(December 07, 2017)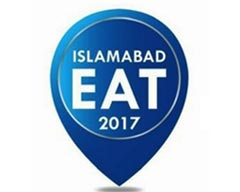 Islamabad Eat 2017: Don't Speak, Just Eat
(November 14, 2017)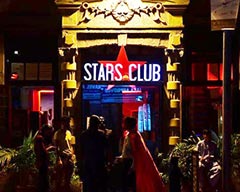 Stars Club: Karachi welcomes its first film-themed café
(November 06, 2017)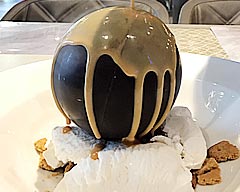 Food Review: Browns, Islamabad
(October 19, 2017)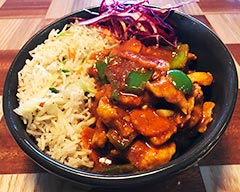 Wok Fusion Café
(October 09, 2017)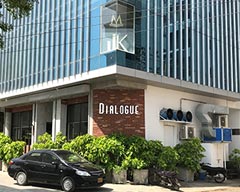 Food Review: Dialogue Restaurant, Karachi
(September 29, 2017)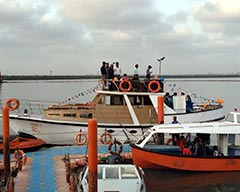 Savor Boating and Restaurant: A Unique Experience
(September 08, 2017)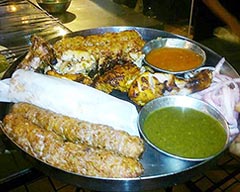 Boat Basin Food Street, Karachi
(August 25, 2017)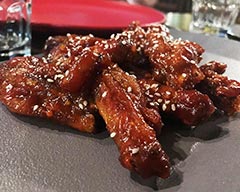 Food Review: #EAT, Islamabad
(August 11, 2017)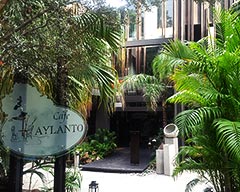 Food Review: Café Aylanto, Islamabad
(August 04, 2017)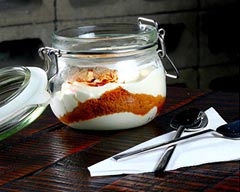 Food Review: Soi Asian Bistro, Karachi
(July 28, 2017)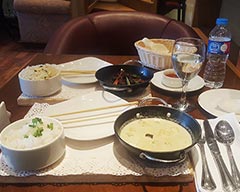 Food Review: The Chinese Café
(July 21, 2017)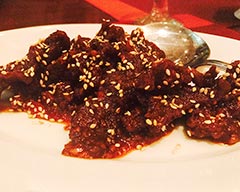 Food Review: Yum Chinese and Thai Restaurant
(July 14, 2017)