An Experience of Discovery
Written by: Shehrbano Saiyid
Posted on: July 15, 2012 |

Comments | 中文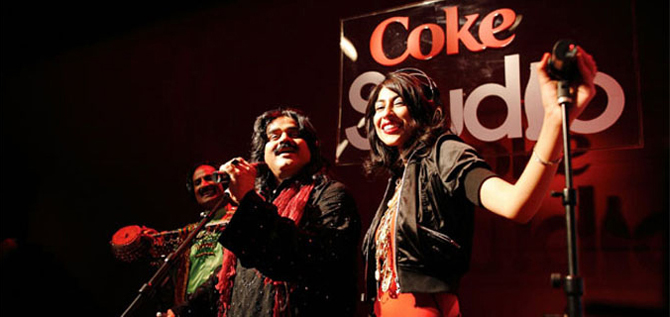 Coke Studio
"When books on Pakistan's history are drafted a hundred years from now, it is quite possible that Coke Studio will go down as a cultural milestone – a game changer that, culturally, socially and maybe even politically, redefined our nation." So says Bilal Khan, a solo artist who featured in Season 4 of Coke Studio, the music project that took the country by storm with its debut in June 2008. Now in its fifth year, Coke Studio has not only projected Pakistani music at the international level, but has also proven that there exists a receptive market for its unique sound. The core of the series is fusion music, and a significant achievement of the program lies in presenting it in a way that has only been attempted in countries in the Middle East and Asia, albeit with varying degrees of success.
The program was the brainchild of Rohail Hyat, a member of one of Pakistan's earliest and most successful pop/rock bands, Vital Signs. Having begun as a personal exploration of eastern music, it developed into a venture that aims at pulling ancient musical and poetic traditions of the subcontinent from obscurity and carrying them to a larger audience, so that they may be recognized and preserved. For Rohail Hyat himself, Coke Studio is an experience of discovery. "We've only touched the tip of the iceberg. There is so much more to explore in terms of languages and philosophy." He hopes that it will inspire young minds in particular to explore their heritage and develop an appreciation for their artistic inheritance.
Coke Studio taps into a vast reservoir of latent talent as well as established potential in Pakistan. The artists that were featured in the last few seasons reflect a rich culture of music and poetry, deeply rooted in our society, which spans centuries of history and evolution. It journeys into the heart of classical music, introducing genres that have ancient roots. And Urdu is not the only language celebrated in Coke Studio. Over the years it has featured songs in the regional Dari, Balochi and Punjabi, while reviving languages like Brahvi, Siraiki, Braj and Marwari, to name a few.
Each season brings out new talent while simultaneously showcasing the more established maestros of qawwali and classical music. Season 2 featured Punjabi folk musician Saeen Zahoor collaborating with Noorie, a local pop/rock band from Lahore, on a song composed to the kalaam (poetry) "Aik Alif", written by the Punjabi sufi (Muslim mystic) poet Baba Bulleh Shah in the 18th century. In addition to providing a platform to sufi music performed by artists from across Pakistan, Coke Studio has also trained the spotlight on traditional folk music from all the provinces, the classical music of the sub-continent, as well as the modern western rock and pop underground bands that have surfaced over the past few years and bought dynamic new music to the fore. Working with such a wide assortment of influences produces a fresh fusion sound that presents historic and classical traditions in a way that appeals to the modern youth.
In Season 4, Coke Studio plunged ever further into the depths of Pakistani folk music and the classical music of the subcontinent, exploring the diversity of music, poetry, cultures and languages within Pakistan. Akhtar Chanal Zahri performs "Daanah Pe Daanah," a Balochi song he wrote himself and sang with music diva Komal Rezvi. Bilal Khan proves himself a rising new star. He debuted on Coke Studio with his haunting melodies, "To Kia Hua" and "Lamha". His inclusion in the lineup for season 4 demonstrated how Coke Studio has the power to define an artist in today's music industry. Bilal Khan says "A country, while travelling through one of its darkest periods, had a show that emerged to give hope in the most uncertain of times."
Coke Studio shows that Pakistan has among the most inspiring musicians and musical traditions in the world: traditions that need to be preserved by incorporating them with today's tastes and sound through a transfusion of modern elements. Folk artists from around the country are given recognition and a wider audience to their music and poetry. The unembellished, natural sound of these hidden talents is refined with state of the art production equipment and the talented ministering of producer Rohail Hyat. The resultant product is a sophisticated piece that conveys a smooth feel, without compromising any of the raw energy of the folk performances.
Besides classical, folk and sufi musical traditions, Coke Studio also brings out modern rock and pop bands that found an outlet in Pakistan's underground music scene, performing at restaurants and private gatherings and promoting their albums through videos on local music channels. Bands such as Kavish, Mizraab and Jal have produced refined compositions that demonstrate the complex talent for song-writing in Pakistani music tradition.
Coke Studio comes out with a new season consisting of five episodes every summer. The months from September through January are spent going through an assortment of demos and tracks from musicians around the country. The project never comes up with original songs. The point is to re-work existing songs with new ideas, collaborations and a vast reservoir of music provided by the Coke Studio house band. A range of Eastern and Western musicians team up with the producers to rework music taken from rich cultural tradition and develop a distinct Coke Studio sound. The band works out new arrangements, each part being performed on a different instrument, and prepares the music to the vocals recorded by the artists. Once the new arrangements have been prepared and practiced, the artists and the house band rehearse together to prepare for the final recording sessions. It is this final audio and video recording that is produced, distributed and aired. The recordings are filmed with elaborate video equipment on a large and tastefully decorated set, producing elegantly filmed live performances.
Coke Studio has now taken on the challenge of changing a production and conceptual format that is in its 5th year.
This project is a journey that is still on the road, focusing on reaching wider audiences and working on bigger, international collaborations. With the introduction of Coke Studio in India, it is planned to expand the project to the Middle East and produce more collaborations with diverse musical influences. Above all it is a platform for Pakistani music from all ends of the spectrum and an experimental production that is constantly working to create new sounds and bring Pakistani musical heritage on the world stage.
(Coke Studio Website: http://www.cokestudio.com.pk/)
You may also like: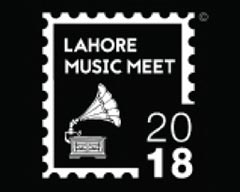 Lahore Music Meet - 4th Edition
(January 10, 2018)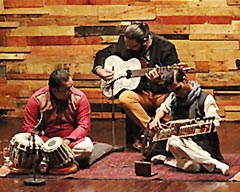 'Likhay Jo Khatt Tujhay' - An Olomopolo Media & Qissa Khwaan Production
(November 21, 2017)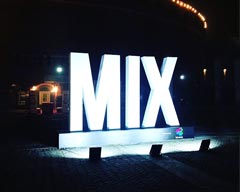 The MIX – Pakistan's First Tech Centered Festival
(November 15, 2017)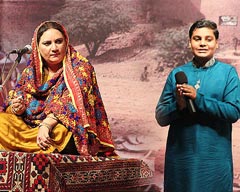 Bali Jatti Rooftop Theatre Opens in Lok Virsa, Islamabad
(October 16, 2017)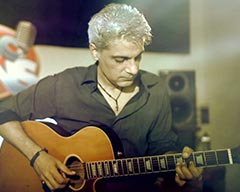 Tribute: Aamir Zaki
(June 03, 2017)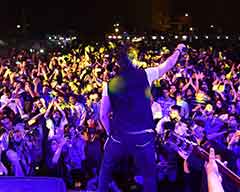 FACE Music Mela 2017: Promoting Diversity and Harmony through Music
(April 24, 2017)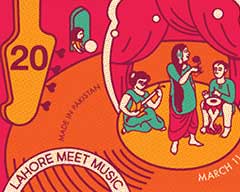 LMM 2017: More Than Just Music!
(March 13, 2017)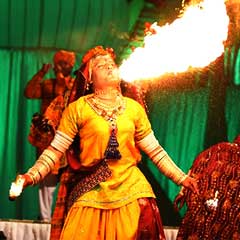 The Mystic Music Sufi Festival 2017
(February 14, 2017)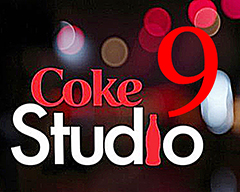 Coke Studio: A New Season of Melodies
(August 18, 2016)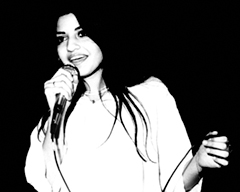 The Unforgettable Nightingale: Nazia Hassan
(August 12, 2016)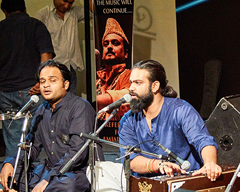 The Music Will Live On: Reference for Amjad Sabri at Lok Virsa
(July 01, 2016)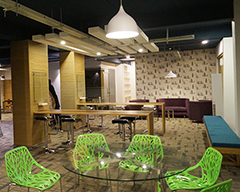 The Hive: Blending Work with Entertainment
(May 30, 2016)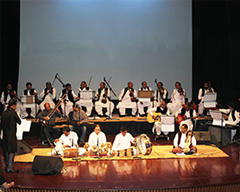 'Sachal Studios Orchestra' Performs at PNCA, Islamabad
(May 09, 2016)