Meet the People behind 'Manto'
Written by: Naima Qamar
Posted on: September 09, 2015 |

Comments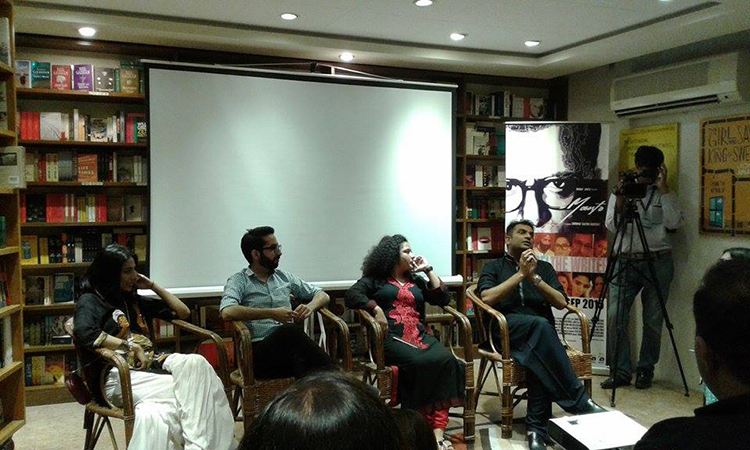 (l-r) Meesha Shafi, Jamal Rahman, Sania Saeed and Sarmad Khoosat (photo by Maryam Muhammad)
It was a cool evening at The Last Word, a bookstore in Lahore that hosted a conversation with the cast and director of the upcoming Pakistani biographical drama film, Manto. Sarmad Khoosat, who has both directed and acted in the movie, as well as Sania Saeed, Meesha Shafi and Jamal Rahman, were present to talk about what they did for Manto and what it did for them. The film covers the depressing last seven years of the life of Saadat Hasan Manto in Lahore, where he moved after Partition.
When asked why he chose to do a movie on Manto, Sarmad Khoosat responded that it was because Manto dared to go where others hadn't; because history is so distorted and child-friendly that what Manto does is show an unbiased perspective. He leads people to face life and all its harsh realities. Manto came away from Partition traumatized, and this is reflected in his short stories. The film is interspersed with short depictions of his stories, including Thanda Gosht and Mozail.
The actors discussed the portrayal of Thanda Gosht in detail. Speaking about this impassioned story, Sarmad said that instead of dialogue, he has used a song by Meesha Shafi in order to create a stronger effect on the audience. The story in itself is extremely graphic and powerful: Kalwant Kaur wants to avenge Ishwar Singh for being with another woman, and even though she loves him, she makes him confess his infidelity by stabbing him. That confession, in Sarmad's words, was "dark and necrophilic", and he lauded Meesha Shafi for lending the song a "hauntingly other-worldly voice".
Meesha Shafi sang the song composed by Shiv Kumar Batalvi, titled, 'Mehram Dilaan De Mahi' which was recorded in darkness. Shafi, who was seven months pregnant at the time, found the song especially challenging because it needed to be "both sensual and disturbing". Shafi wondered what the character from Manto's story must have felt after hearing the song. In her view, it was the implied violence which made it more effective, rather than the visual.
Sania Saeed plays the role of Safia, Manto's wife. During shooting, she refused to read Manto's work while everyone else on the set was reading his stories. She wanted to understand him as Manto the husband, a man who was starkly different from Manto the writer. When asked whether Safia sympathized with Manto, Sania refused, saying that Manto would not have liked sympathy. Sania said that she read Manto in her late teens, and accredited him for making her see what human experience is and what makes anyone a human being. Manto made her see things from an entirely new perspective. She always urged people to read Manto in order to understand themselves, because she herself had learned to trust Manto to take her anywhere and allow her to face life's realities.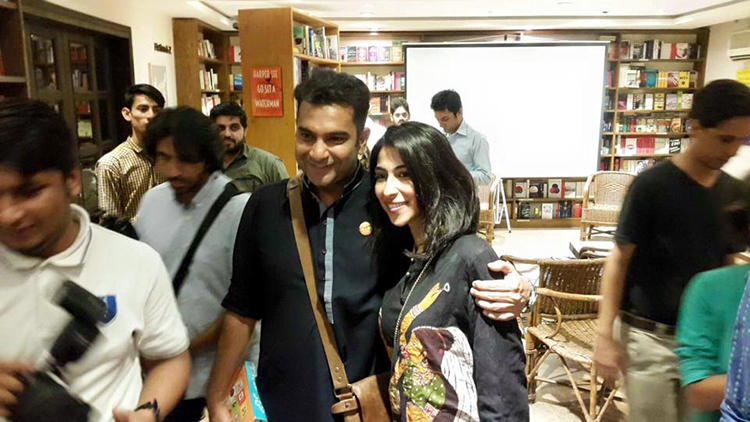 (photo by The Last Word)
A question from the audience prompted Sarmad and Sania to talk about Manto as a feminist. Sarmad revealed that Manto had tremendous respect for women. In his talk with members of Manto's family, he had found that during the happier Bombay years of Manto and Safia, he would happily cut Julienne pieces of cucumber and pluck her eyebrows because he was really devoted to his wife.
Manto indeed had an erratic personality, but that, for Sarmad, was what made his role so fulfilling and enjoyable. Even when he was at the lowest points of his life, Manto still had a great sense of humour.
Jamal Rahman, who has composed the music for the film, said that he joined the Manto team and composed the songs independently of the movie. He lauded Khoosat for allowing him to experiment with the music and background score. For instance, in order to mimic the sound of walking on grass, they would put on churiyan, scrunch up scotch tape, and walk on it. The result was audiovisual innovation that gave them a rewarding experience.
Sarmad joked that as the film possessed the director of Humsafar and also starred Mahira Khan, people might think it's very mainstream. But the message brought by the film is quite serious and not easily understood. The idea of Manto's work being too vulgar still exists, and while the medium of cinema may allow more people to widen their perspective through this movie, there is still a long way to go. For his part, Sarmad had to tone down the visuals to let the movie clear the censorship board.
At the moment, Manto is all the rage where media arts are concerned. A television series with the same cast and production, titled 'Main Manto', is due to air in December this year, and Nandita Das of India is currently also working on a film about Manto.
The evening ended with Sarmad Khoosat saying that the film was his tribute to Manto, and it was to Manto's credit that his work was still being read, 60 years after his death.
You may also like: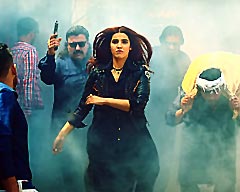 Film Review: Parchi
(January 08, 2018)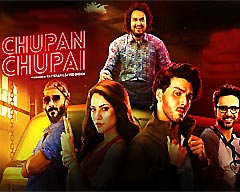 Film Review: Chupan Chupai - A Comedy of Literal Errors
(January 03, 2018)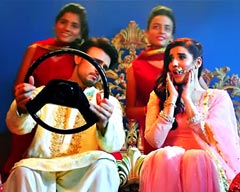 Parchi: Redefining Music Videos
(January 01, 2018)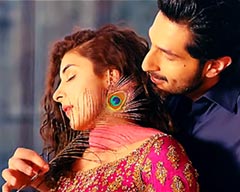 Film Review: Rangreza
(December 26, 2017)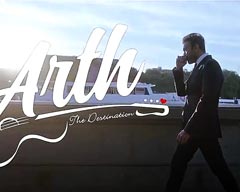 Film Review: Arth - The Destination
(December 22, 2017)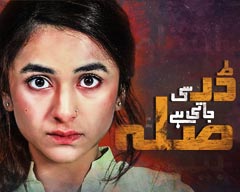 Drama Review: Dar Si Jati Hai Sila
(November 20, 2017)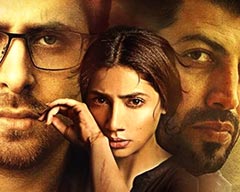 Film Review Verna: hell hath no fury as a woman scorned
(November 19, 2017)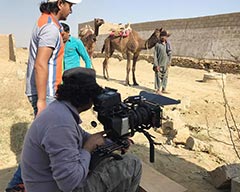 Farhan Alam: Director of 'Saawan', Pakistan's Nomination for the Oscars
(September 28, 2017)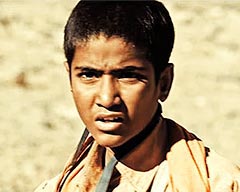 Film Review: Saawan
(September 19, 2017)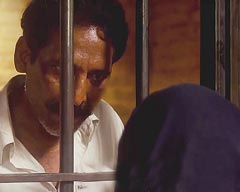 Film Review: My Pure Land
(September 18, 2017)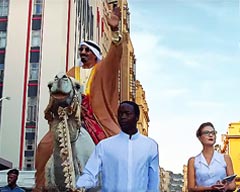 Film Review: Na Maloom Afraad 2 - Forgettable, If Not a Complete Failure
(September 05, 2017)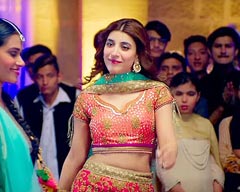 Film Review: Punjab Nahi Jaungi
(September 03, 2017)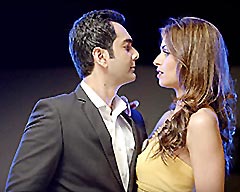 Film Review: 'Chain Aye Na,' - What true love is not!
(August 17, 2017)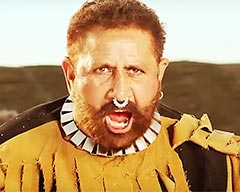 Film Review: Geo Sar Utha Kay
(August 15, 2017)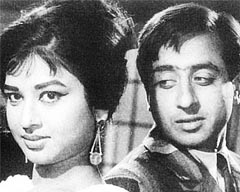 70 Years of Changing Tides in Pakistani Cinema
(August 01, 2017)