Dr. Shahida Jaffrey & the Pursuit of Excellence
Written by: Aiza Azam
Posted on: October 29, 2014 |

Comments | 中文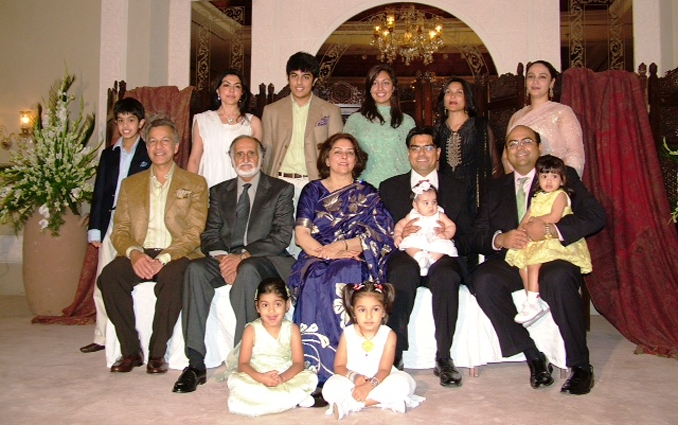 Dr. Jaffrey (seated center) with her family celebrating her 60th birthday, 2006
Dr. Shahida Jaffrey's life has been one of public service and the pursuit of excellence. From her work with the Aga Khan Rural Support Program in its nascent stages to building up the Sardar Bahadur Khan Women's University, Dr. Jaffrey is counted among those women of Pakistan who have given devotedly of themselves to the people of their country while seeking to acquire a higher standard of personal best for themselves.
Dr. Jaffrey came from a distinguished family of Lahore. Her father was a doctor in the Indian Medical Service (IMS). She and her siblings studied in convents throughout; her family, though Westernized, held to conservative values. When she was 14, her parents found a match for her in a cousin who was in the Civil Service of Pakistan (CSP), and two years later, with her consent, she married Tariq Jaffrey. Her father-in-law was a judge in then India, and her mother-in-law worked in the education department in the state of Bhopal, with Nawab Begum Bhopal. Her husband had an Engineering degree from what is today the IIT ROOKIE University, and her sister-in-law, in the 1950s, was pursuing a PhD in Economics from Lucknow University. Married into a home where education was prized and prioritized, the young Mrs. Jaffrey decided she would continue in the same vein and acquire higher education through determined effort. She discussed this with her husband and he supported her.
At the time of her marriage, she had yet to complete her O'levels. Since you couldn't give those exams privately at the time, she decided to get a matriculation degree. A year into her marriage, her daughter was born; and after that, she returned to her studies. With her husband's postings, enrolling in school wasn't practical, so she studied with the help of tutors. Every night, once household chores were completed and her daughter was asleep, she would take out her books and study into the night. In this way, she completed her matriculation. And two years later, she obtained an FA from Lahore. By that time, her first son had been born also. But her routine didn't alter and every night, she would put aside 2-3 hours for her course books. When her children were enrolled in kindergarten (her husband was now stationed in Campbellpur - now Attock - as Deputy Commissioner), she began studying for her Bachelors degree from Punjab University. This was managed while taking care of her children and catering to a full social life where she and her husband hosted guests, threw dinner parties and travelled. Subsequently, Mr. Jaffrey was posted to Sahiwal, where Dr. Jaffrey sat for her BA examination. In 1970 he was posted to Quetta as Secretary to the Governor of the newly created Province of Balochistan and she had her third child. With her two older children going to school and a baby at home, her life continued as before: active social duties during the day and a few hours of study each night. In Quetta, deciding to pursue a Masters degree in a subject which she could study without requiring tutelage, she obtained the syllabus for MA Literature and began working on it. In 1974, her husband was posted as Economic Counselor in the Pakistan Embassy, Brussels, Belgium. The whole family, along with her mother-in-law, moved to Europe.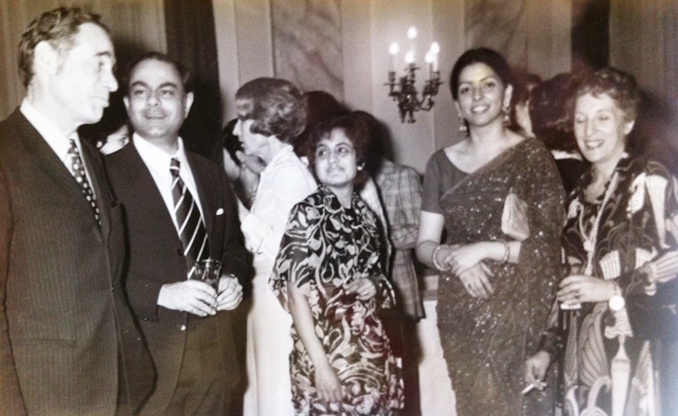 At a reception with the Ambassador, in Brussels
Life in Brussels continued the same as before, but with their social life taking an upswing in view of her husband's new position. During this period, she decided against taking on hired help and managed the entire house, cooking and cleaning every day, taking care of the children, alongside preparing for and hosting regular diplomatic parties. She usually wouldn't get free until 8 or 9 at night on a regular day, at which point she would take out her books and study till midnight or past. During all this, she also managed to find time for her hobbies, indulging her love for painting in particular. When she was ready to give her MA exam, the Punjab University in Lahore had the papers sent over to Brussels University, and she then had her degree.
Three years after arriving in Belgium, her husband was appointed to the Asian Development Bank in Manila. They found the warmth of the Philippines a welcome change after Belgium – particularly the weather. By this time, her children had grown up and she decided to pursue a PhD in Education at the University of the Philippines. She recalls the faculty as being very warm, supportive and encouraging. After finishing two years of course work, she went to Quetta for a short period to gather data for her dissertation, titled, "Sociolinguistic Survey of a Multilingual Community in Pakistan as Basis for Language Policy and Planning". A year later, she had acquired her degree. She presented her Dissertation to Governor Baluchistan, Lt. Gen Lodhi and the Federal Education Minister in Islamabad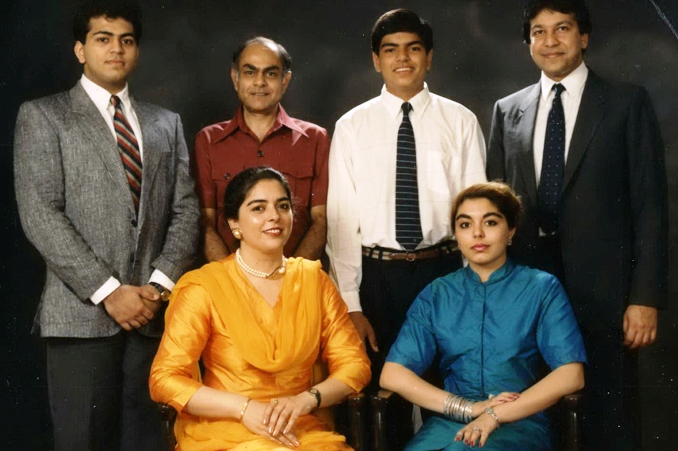 My family in Manila, 1986
Dr. Jaffrey and her family would live for 14 years in Manila. During this time, she was very involved with the expatriate community and, as President of the Asian Development Women's Club, was involved in a lot of social work. She also began teaching at the La Salle University at the invitation of the university president. Then, in 1989, her husband decided to return to Pakistan to continue his work in government service. They returned to Islamabad in the last week of October where he reported to then Prime Minister Benazir Bhutto's Secretariat. A week later, however, tragedy struck and Dr. Jaffrey's husband suddenly passed away; he had suffered from heart disease for the past 10 years.
She had returned to Pakistan after 18 years abroad. Old friends and relations from two decades ago seemed strange and unfamiliar. Many were no longer in being, and even with family there seemed to exist a communication gap. Everything felt surreal.
On the third day of her husband's passing, she was visited by Shoaib Sultan Khan, the man who had established the Aga Khan Rural Support Program in Gilgit in 1982, and also its General Manager (30 Years of AKRSP: Working With Shoaib Sultan Khan). Dr. Jaffrey and her husband had known Shoaib Khan for a very long time. Every year, he would send Mr. Jaffrey the AKRSP's annual report, detailing its work. Dr. Jaffrey would read these publications voraciously, interested in learning as much as possible about life in Gilgit and the surrounding areas. She and her husband had planned to visit Gilgit and see firsthand the work of the AKRSP after returning to Pakistan.
Dr. Jaffrey recalls sitting with her whole family and Shoaib Khan in a room, after her husband's passing, and found herself saying, "Shoaib Bhai, I have a PhD and I'll come work with you in Gilgit." Khan, while keen on the idea, was somewhat apprehensive. Familiar with the comfortable and very social lifestyle Dr. Jaffrey had enjoyed for years, he wondered how she would adapt to life in a remote and underdeveloped area with harsh living conditions and away from all family and friends. However, he encouraged her to visit Gilgit and decide for herself. Some months later, she went with him to Gilgit by AKF helicopter. There, she stayed at a women's hostel and accompanied him on several field visits. Despite the lack of heated water and regular electricity, Gilgit felt like paradise. Subsequently, she took her children there and told them this was where she wanted to live and work; they supported her fully. In Gilgit, Dr. Jaffrey stayed with the AKRSP for three years, working with Village Organization, Women Organization and Social Organization units; familiarizing herself with VO banking; learning about single cropping zones, double cropping zones, sillage, constructing kulh (water channels carved into the mountain for catching snow that would melt into water), and how hydro power stations were managed. All this she did, alongside developing and maintaining sociable relations with the local staff and the women in particular.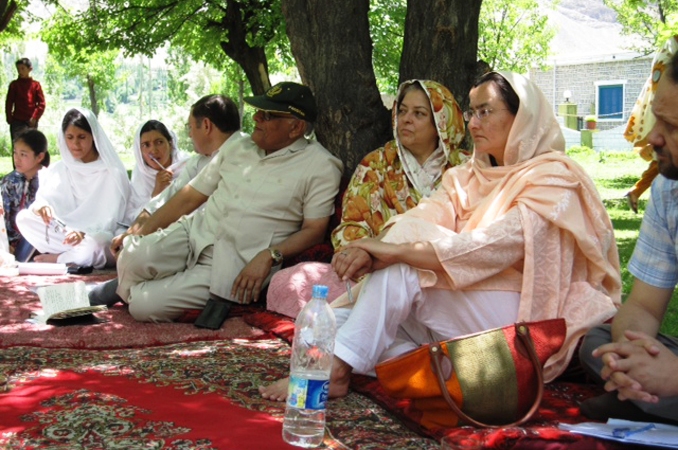 Dr. Jaffrey on a field visit in Gilgit Baltistan with Shoaib Sultan Khan, Chairman Rural Support Programmes Network, RSPN and Shandana Khan, CEO RSPN. 2009
At the end of three years, she married again; her husband was Sikander Jamali a CSP/DMG officer, posted in the Secretariat in Islamabad. Moving to the capital city, she continued to remain involved with the development sector, working in HR training for rural support programs across the country. Mr. Jamali was posted to Quetta as Chief Secretary Baluchistan in 1994. There, Dr. Jaffrey began working with the Baluchistan Rural Support Program in human resources development, subsequently appointed as its Chief Executive. As CEO, she resurrected a body that had gone under in recent years.
In 2004, Mr. Awais Ghani was appointed Governor of Baluchistan. Dr. Jaffrey recalls him as a visionary man whose focus was on education, and the education of women in particular. He obtained approval from then Prime Minister, Zafarullah Jamali, to establish a university for women in Quetta. At that time, university education for women posed an issue. Though the University of Baluchistan in Quetta offered higher studies, the institution was co-ed; consequently, in view of the region's conservative values, while a large number of young women graduated from high school and Girls Colleges, only a very nominal number went on for further studies.
The Sardar Bahadur Khan Women's University (SBKWU) was established in 2004. Everything had to be built up from scratch, not only the physical infrastructure, but also the curriculum, registration mechanism and the appointment of qualified teachers. Government property was allotted, in the form of an old sanatorium for tuberculosis which had fallen into disuse. 45 acres of land covered with charming cottages and a larger hospital building would form the premises of study. A Vice Chancellor had to be appointed and a Search Committee was constituted to search for a woman VC with a PhD. The Committee recommended Dr. Shahida Jaffrey. Mr Ghani managed to track her down to her daughter's home in San Francisco where she had gone for vacation and placed a call, inviting her to the post. Dr. Jaffrey accepted and, on returning to Quetta, set about building the foundation of the university. She appointed a Registrar (an educationist and retired principal of a Government Girls College in Quetta), and a young Oxford graduate as a PSO/ Lecturer. With a borrowed Rs. 50,000, and with furniture and a vehicle rented from the BRSP, the University commenced operations. Ghani insisted that classes be offered as soon as possible, even if only a handful of students came. They advertised in the papers and on TV, and the students came flocking. Dr. Jaffrey recalls how gratifying it was to see the fathers, brothers and husbands of young women come in droves to obtain registration forms for their girls. Within 59 days, they had 135 students who were offered an initial 8 courses. During this time, they had strong support from a number of other local universities.
Dr. Jaffrey's rules for the classroom discouraged the traditional format students and teachers were till then used to and insisted on a more interactive approach where students would be engaged in discussions, everyone was required to participate, and presentations were held frequently. The idea was to groom the young women and instill in them a sense of confidence. She introduced the semester system. The curriculum was structured so that it emphasized building a solid knowledge base and strong analytical skills. While initially the students found it difficult, they rose to the challenge and gradually began to excel. She saw to it that etiquette and grooming were emphasized, often working on this personally with individual students. She even instituted a finishing school for women on the university premises called Oasis of Roses.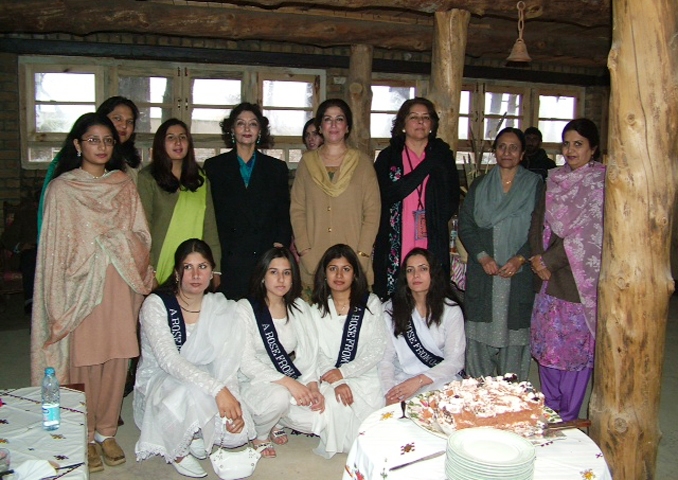 Graduation of Oasis of Roses SBKWU Finishing School
Dr. Jaffrey would hold weekly meetings with her staff where they would discuss everything from "the price of samosas in the canteen to bus fare, discipline and social behavior, and a system for throwing out trash". She would frequently invite visiting friends as inspirational speakers who would talk to and interact with the young girls, sharing with them their knowledge and experience. Some of the names included Abida Hussain, Ashraf Jehangir Qazi, Shahid Khaqan Abbassi, etc. In addition, the girls were encouraged to participate in extra-curricular activities, going on field trips, organizing fashion shows, holding baking competitions and conducting meena bazaars. Dr. Jaffrey also instituted a day care system for the young mothers among the student body.
After two years, a BS program was initiated, and, subsequently, a PhD program. The university always had full government support and full support from the local people as well. In the five years since the university's initiation, Dr. Jaffrey had built up a formidable institution from scratch. Students from the SBKWU are now working as educationists, working with different development organizations and the United Nations, and are even serving in the armed forces; and "all are raising educated, enlightened families."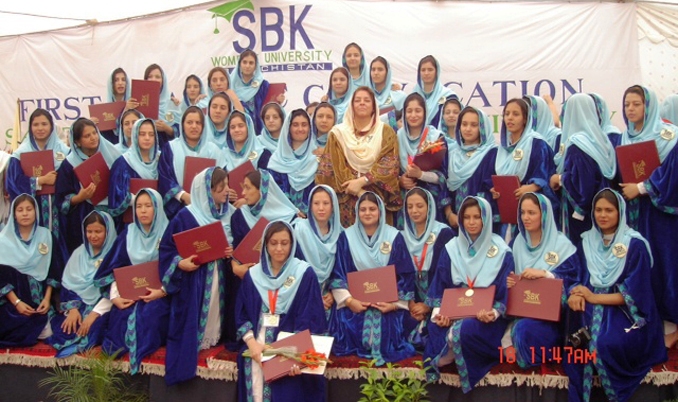 Vice Chancellor Dr. Jaffrey with graduating students 2006
After her retirement, Dr. Jaffrey continued to serve on the board of several rural support programs and remains closely involved with the development work that became her passion. "Now," she smiles, "I move with the seasons, travelling within my beautiful country and across the world."
Dr. Jaffrey is a regular Youlin columnist, for the section Globetrotting Shahida.
All photographs provided by author
You may also like: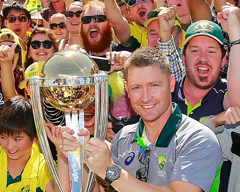 Australia Pulverizes New Zealand to Bag World Cup 2015 Trophy
(March 30, 2015)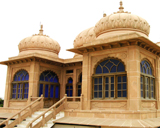 The Undying Grandeur of the Mohatta Palace Museum
(March 29, 2015)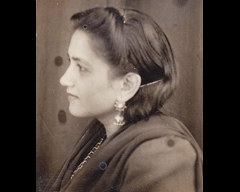 Ada Jafarey: A Tribute
(March 27, 2015)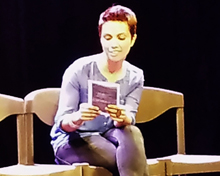 Me, My Mom & Sharmila: Fawzia Mirza and the Brown Woman
(March 26, 2015)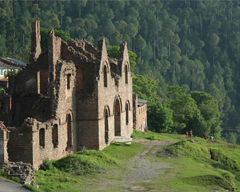 Silk Road: The Picturesque Mansehra and Abbottabad-VI
(March 25, 2015)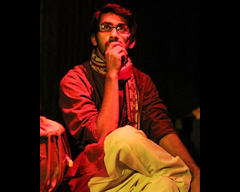 Azeem Hamid and the Independent Theatre Company
(March 25, 2015)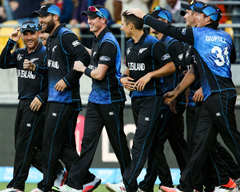 New Zealand to Choke South Africa and India to Overpower Australia?
(March 24, 2015)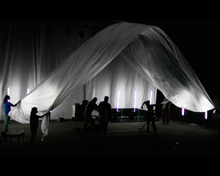 NAPA International Theatre Festival 2015: 'Among Fog'
(March 20, 2015)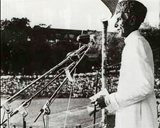 Pakistan Resolution Revisited
(March 20, 2015)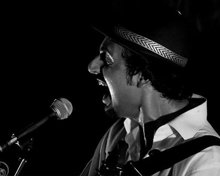 Faizan Tirmizi - The Ideology of an Aspiring Musician
(March 12, 2015)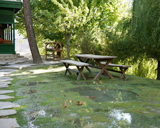 Hunza Valley: A Fine Balance between Tradition and Modernity
(March 10, 2015)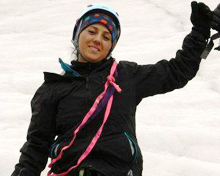 Samina, we are proud of you!
(March 06, 2015)