Film Review: 'Bachaana'
Written by: Aiza Azam
Posted on: February 26, 2016 |

Comments | 中文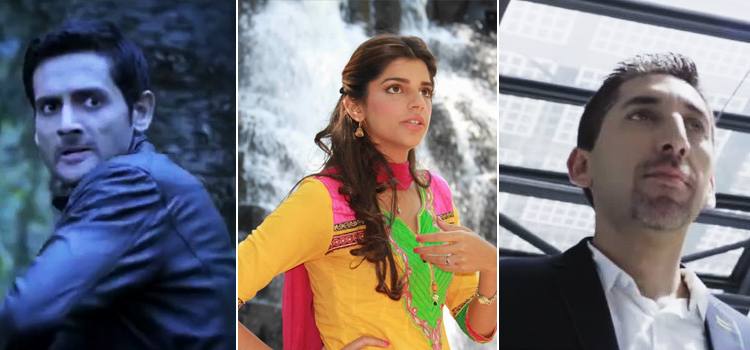 Mohib Mirza as Vicky, Sanam Saeed as Alia and Adeel Hashmi as Jehangir in film 'Bachaana'
If you saw the official trailer of film 'Bachaana' and figured the film would not be worth the two hour sit down, then you were spot on. The Nasir Khan project bores. Period.
It could have been much more. The very talented Sanam Saeed as Alia, eye candy Mohib Mirza as Vicky, and, most enticingly, a villainous Adeel Hashmi as Jahangir, together form a promising cast. The filmmakers chose an ideal location in the form of breathtakingly beautiful Mauritius. Even the storyline wasn't altogether bad. Newlywed Indian couple Alia and Jahangir arrive for an overnight stay in Mauritius, intending to head out to South Africa to join Jahangir's family. Unbeknownst to Alia, her husband is a drug dealer who uses unsuspecting young girls as mules to ferry his cargo through Mauritius. Jahangir disappears and leaves Alia with mysterious instructions to carry a backpack to the airport. When she finds out it contains drugs, she takes flight, and Vicky, a Pakistani cab driver she met earlier, becomes her unwitting rescuer.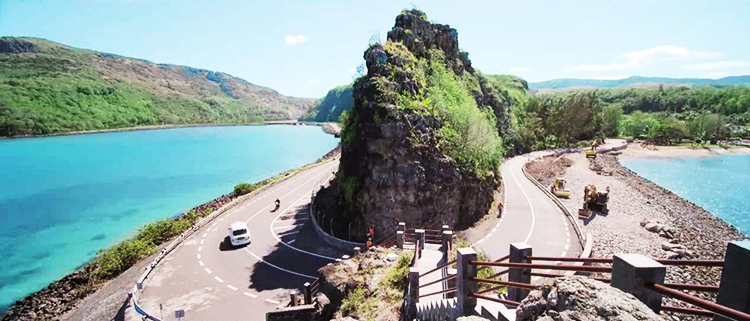 The breathtaking scenery
Unfortunately, there the promise of more dies a bad death. The plot falls into repetition and what follows over the next hour and half is a series of evasive measures as Alia and Vicky keep trying to escape from Jahangir and his henchmen, unknowingly running away from a DEA agent at the same time who is trying to help them. Fortunately, the audience is treated to some gorgeous scenery, its only saving grace, as they hop and skip all over the islands. The script is bland with some desperate humor shoved in every now and then (read bathroom jokes and mock nationalistic pride). Sanam Saeed's acting prowess is wasted, though she holds her own with the little she is given. The much beloved Adeel Hashmi is unfortunately relegated to delivering sparse, cheesy dialogue and a few dirty looks. Oh, and a previous Hum Films venture, 'Bin Roye', got a surprise shout out in one scene enacted inside a cinema house.
The general feel you walk away with is that you had two hours to kill and that's the only reason you bought the ticket. The reason it disappoints so is because in the last few years, especially 2015, Pakistan has seen a large number of very impressive films, with real guts and talent, come out and raise the bar ever higher. So when a movie comes along that doesn't make you feel it's trying very hard, it's difficult to be too forgiving.
You may also like: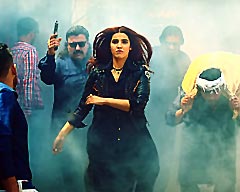 Film Review: Parchi
(January 08, 2018)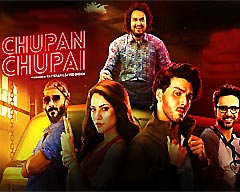 Film Review: Chupan Chupai - A Comedy of Literal Errors
(January 03, 2018)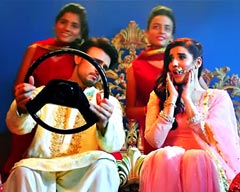 Parchi: Redefining Music Videos
(January 01, 2018)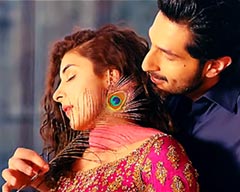 Film Review: Rangreza
(December 26, 2017)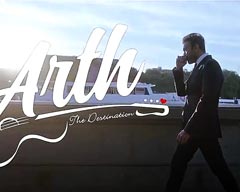 Film Review: Arth - The Destination
(December 22, 2017)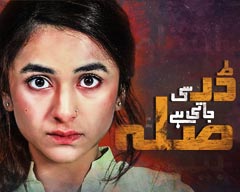 Drama Review: Dar Si Jati Hai Sila
(November 20, 2017)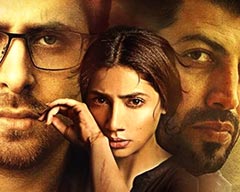 Film Review Verna: hell hath no fury as a woman scorned
(November 19, 2017)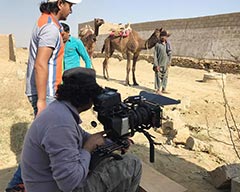 Farhan Alam: Director of 'Saawan', Pakistan's Nomination for the Oscars
(September 28, 2017)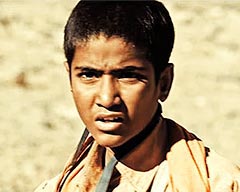 Film Review: Saawan
(September 19, 2017)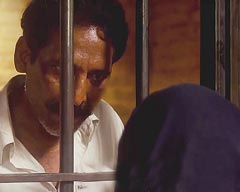 Film Review: My Pure Land
(September 18, 2017)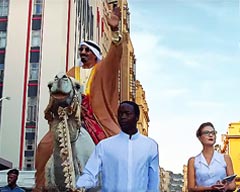 Film Review: Na Maloom Afraad 2 - Forgettable, If Not a Complete Failure
(September 05, 2017)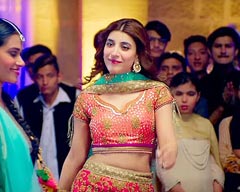 Film Review: Punjab Nahi Jaungi
(September 03, 2017)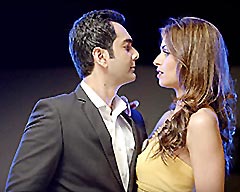 Film Review: 'Chain Aye Na,' - What true love is not!
(August 17, 2017)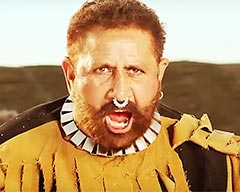 Film Review: Geo Sar Utha Kay
(August 15, 2017)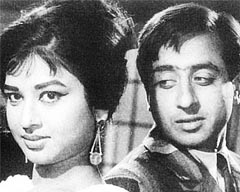 70 Years of Changing Tides in Pakistani Cinema
(August 01, 2017)