Film Review: Chupan Chupai - A Comedy of Literal Errors
Written by: Noor Ul Ain
Posted on: January 03, 2018 |

Comments | 中文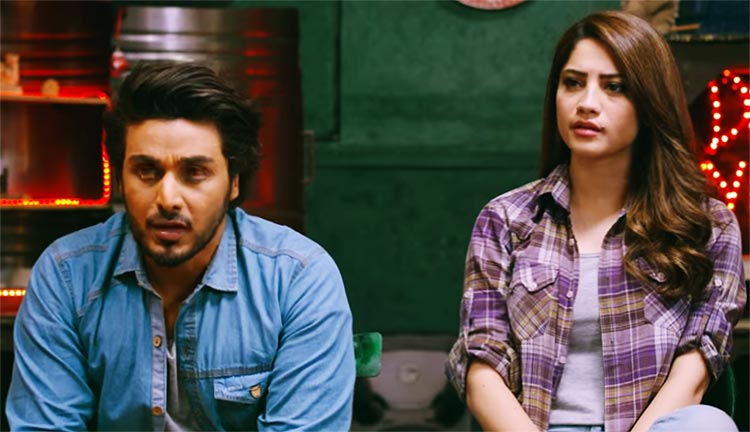 Ahsan Khan as Babu and Neelam Muneer as Pari
Dubbed as an action-comedy, Chupan Chupai kicks off with the story of three unemployed friends Feddy, Koki and Teeli, played by Zayed Razzaque Sheikh, Ali Rizvi and Vajdaan Shah respectively, who cross paths with Babu (Ahsan Khan) and Pari (Neelam Muneer) after a scuffle at a dhaba. While they all seem to make their living through petty crimes (after they are spewed out by the white-collar formal sector), the "gang" eventually find themselves embarking on their biggest job yet—the kidnapping of a minister's son Bobby (Faizan Khwaja) who unexpectedly, has some nefarious plans of his own. The story that ensues is a comedy of errors, where a viewer is expected to suspend their disbelief as a sequence of ridiculous, outrageous events unfolds.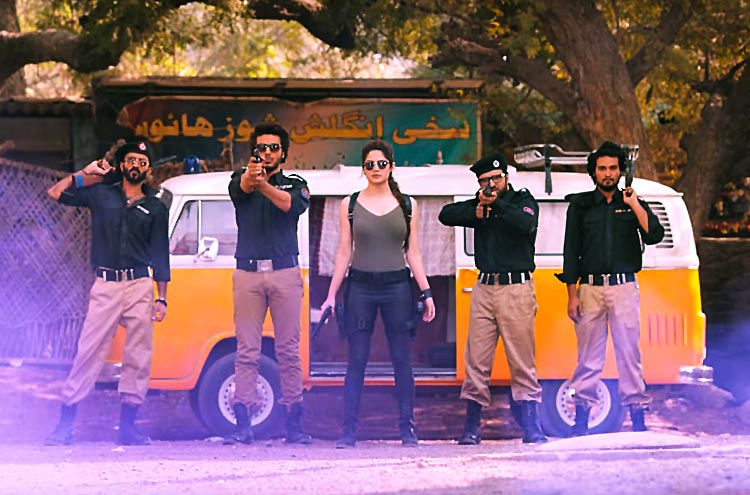 The gang
Directed and co- written by Mohsin Ali (who previously wrote Wrong No.), Chupan Chupai offers some entertaining moments where the audience rippled with laughter, or giggled sheepishly at sly innuendos and pop culture references. It also offers an interesting cast line- up, where it pairs veteran actors like Jawaid Sheikh, Talat Hussain, Rehan Sheikh, Sakina Samo, Adnan Jaffar and Saife Hassan with new NAPA graduates, Faizan Khawaja, Ali Rizvi, Vajdan Shah and Zayed Razzaque Sheikh. This is rounded up with the inclusion of familiar stars like Ahsan Khan and Neelam Muneer, who are a draw in the theatre world with their star power.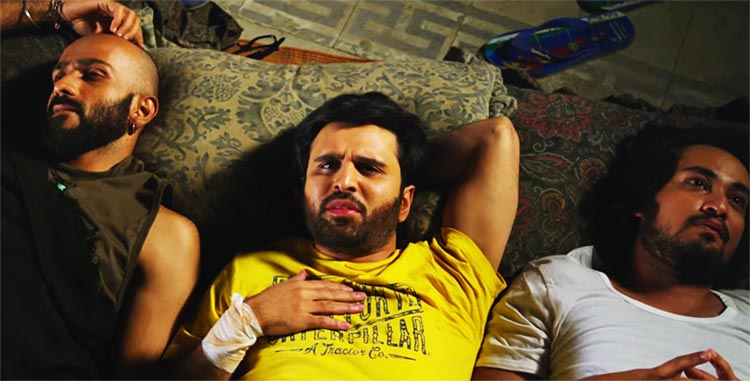 (L-R) Vajdaan Shah as Teeli, Zayed Razzaque as Feddy and Ali Rizvi as Koki
The film also has a melodious original soundtrack, produced and composed by Adnan Dhool and Rabi Ahmed (from the band Soch), with catchy songs like 'Jhoom Le,' 'Paanch Choohay' and 'Sadqa'. The placement of these songs in the film and why there needs to be two casual minutes of female objectification (especially in the case of Jhoom Le and Sadqa) in random parts of the story, are both questions left unanswered.
The sudden jump to a club in Dubai with innumerable white women in the highly sexualized 'Jhoom Le' is just one example of the place allotted to women in Chupan Chupai. The entirety of Neelum Munir's role as Pari in the film is as a product of Babu's imagination, and as expected, he imagines her continually in scant clothing, constant costume changes and little to no dialogue. Her function in the film, then, is to mold herself as a desirable object for the male gaze, constantly shushed by Babu or placed literally as an accessory on his lap.
The second female character is the quintessential soft- hearted mother (Sakina Samo), who sees no flaws in her scheming and perverted son, Bobby. Samo drives the plot forward to an extent, rather than being a vacant vessel like Pari, by vehemently opposing the ethical principles of her husband, Aijaz Durrani (Talat Hussain). However, blamed time and again for her "laad pyaar" that has spoilt Bobby, we notice that Samo's character is also not very realistically portrayed.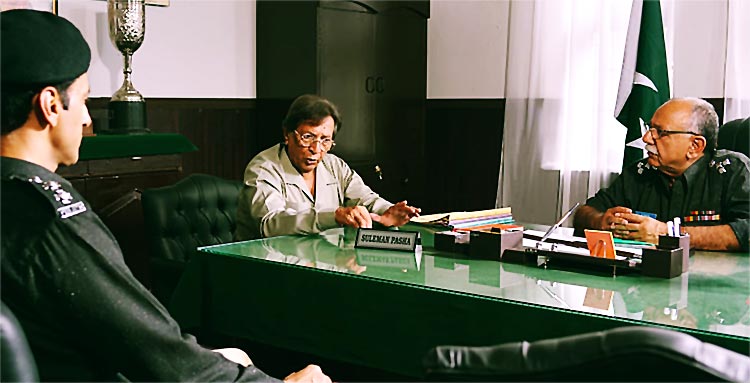 Talat Hussain as Aijaz Durrani as and Arshad Mehmood as the DIG
Lastly, the predatory role of Farrah, Feddy's colleague, who gets him fired on false workplace harassment charges, introduces another version of reductive, dangerous femininity. If, through this sequence, Mohsin Ali was attempting to raise awareness for the harassment men experience, the way he does it is ineffective, insensitive and perhaps even offensive. All in all, the good, bad, ugly, entertaining are all parts played by men, while the women in Mohsin Ali's world are either silenced or sidelined, if not entirely excluded.
Another complex theme the director presents is the flipping of the binary of good and evil. In the film, evil constantly seems to trump good. Babu and his 'gang' continuously escape unscathed, Bobby too meets a fortunate end after all his scheming and betrayal, and his father, the honest, corruption-free minister, is constantly punished for being just that. Similarly, other seemingly honest characters turn to crime, as in the case of Feddy, because this seems to be the only way to secure a fortune. While this may be a representation of the way Pakistani society works, there is no convincing reason as to why good must necessarily end the way it does in this film.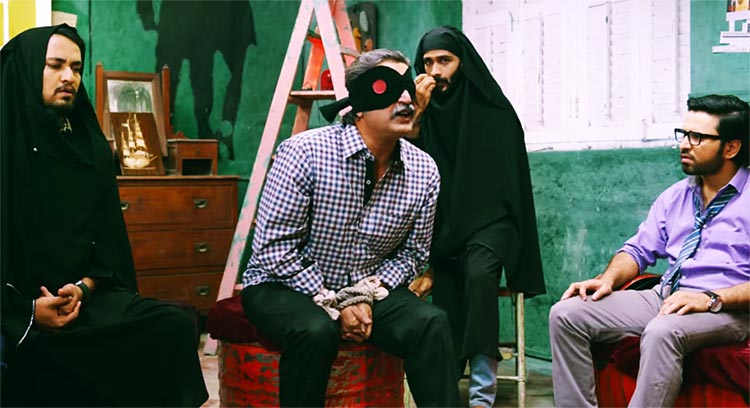 (L-R) Ali Rizvi, Saifee Hassan, Vajdaan Shah and Zayed Razzaque
Alternatively, there is no didactic lecturing, which might be the strongest element of the film, but neither is there a convincing plot and strong storyline to carry the film through. Instead, there is terrible editing, a distasteful portrayal of women and a yellow Volkswagen used by the gang that has never been reported to the police, which doesn't just ask one to suspend disbelief but apparently, also logic. If this new genre of heist/ crime/ action/ comedy films is the way forward in the rejuvenation of Pakistani cinema, we can do better than Chupan Chupai.
You may also like: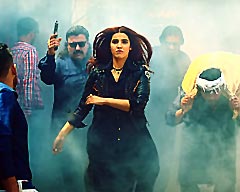 Film Review: Parchi
(January 08, 2018)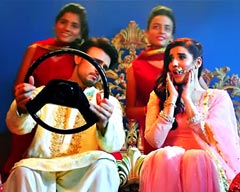 Parchi: Redefining Music Videos
(January 01, 2018)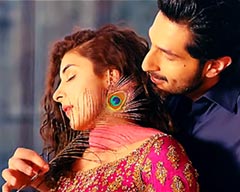 Film Review: Rangreza
(December 26, 2017)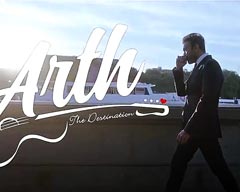 Film Review: Arth - The Destination
(December 22, 2017)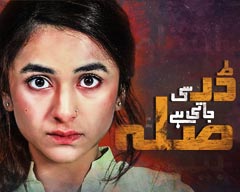 Drama Review: Dar Si Jati Hai Sila
(November 20, 2017)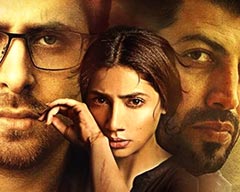 Film Review Verna: hell hath no fury as a woman scorned
(November 19, 2017)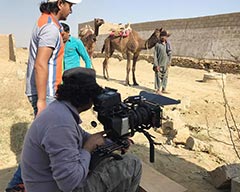 Farhan Alam: Director of 'Saawan', Pakistan's Nomination for the Oscars
(September 28, 2017)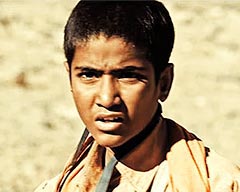 Film Review: Saawan
(September 19, 2017)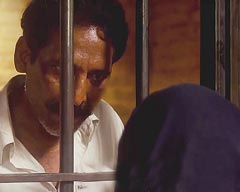 Film Review: My Pure Land
(September 18, 2017)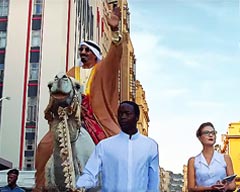 Film Review: Na Maloom Afraad 2 - Forgettable, If Not a Complete Failure
(September 05, 2017)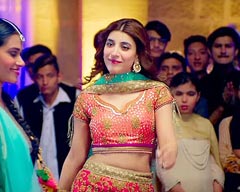 Film Review: Punjab Nahi Jaungi
(September 03, 2017)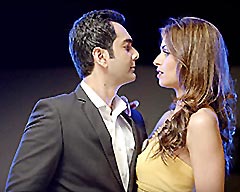 Film Review: 'Chain Aye Na,' - What true love is not!
(August 17, 2017)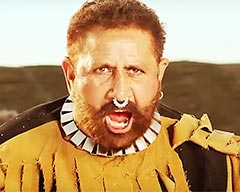 Film Review: Geo Sar Utha Kay
(August 15, 2017)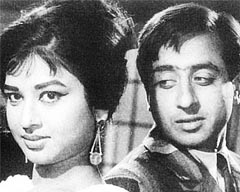 70 Years of Changing Tides in Pakistani Cinema
(August 01, 2017)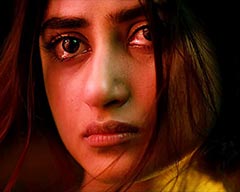 Film Review: Pakistani Actors Shine in 'Mom'
(July 17, 2017)