Film Review: Not Much is Positive for 'Ishq Positive'
Written by: Syed Hashir Ali
Posted on: July 29, 2016 |

Comments | 中文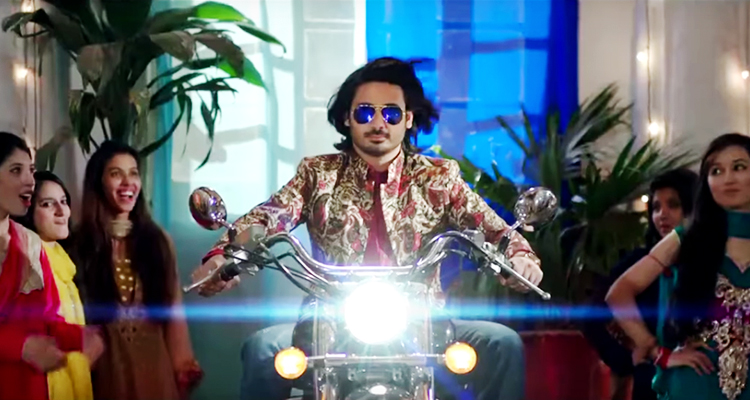 Walli Hamid Khan plays the lead in 'Ishq Positive'
Ever since its reincarnation, the nascent Pakistani cinema has produced some remarkable films, striving to run head-to-head with Bollywood (at least within Pakistan). However, in a tedious attempt to catch up with the local filmmaking talent that has come forth in recent years, Ishq Positive simply marks an instance where Lollywood has tripped and fallen over.
This romantic comedy is directed by Noor Bukhari, who also happens to be the lead actress. Coincidentally, the lead actor is her husband Walli Hamid, who has also made musical contributions to the movie. Moreover, Noor's sister Faria Bukhari plays a supporting role in the film. While such occurrences are not unusual in the industry, cost-cutting should not go so far as to undermine the quality of the production.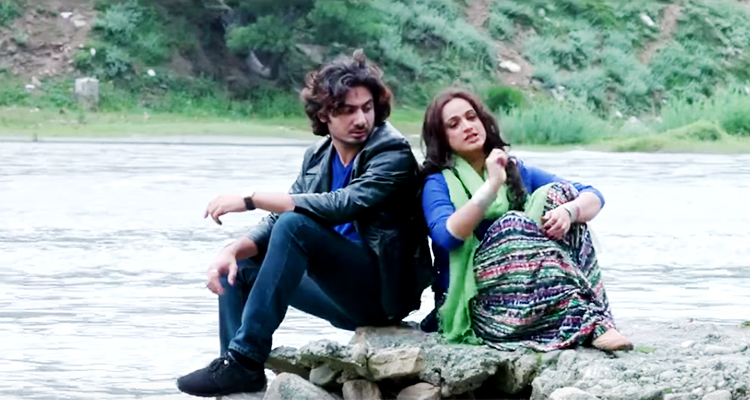 Walli Hamid Khan as 'Walli' and Noor Bukhari as 'Rajjo'
Written by Sooraj Baba, and produced by Shazia Hussain and Kashif Latif, Ishq Positive promised more than what its direction could deliver. The movie revolves around the gleeful Rajjo (Noor Bukhari), who runs away from home on her wedding day, only to run into the kind-hearted Walli (Walli Hamid Khan). Together, the two somehow end up in the beautiful Northern Areas of Pakistan, – where the first half of the movie is set – and soon discover their love for each other. However, Rajjo is engaged to Chaudry Basheer (Saud), a prickly pear personality and the main villain, and Walli is engaged to his sister. The scriptwriter soon unfolds the crooked story as the protagonists head home to meet Chaudry Basheer. After a few frustrating sequences, everything falls back in place and the movie finally reaches its unsatisfying conclusion.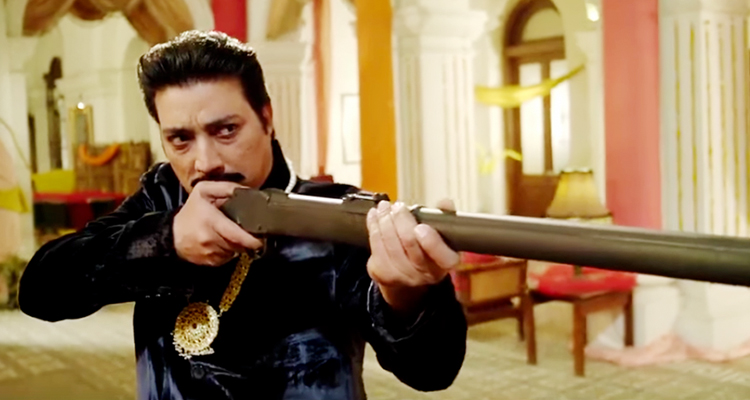 Saud as 'Chaudry Basheer'
The storyline has so many traces of popular Bollywood flicks like Jab We Met, that at some point they become impossible to ignore. Despite the frequent injections of humor and songs, the storyline remains a banal imitation of popular works, and stagnant development permeates the plot. A self-defeating element of vapidity seems to infect the narrative long before it can mature.
Pageant costumes that were far from elegant, along with frequent makeup disasters, overshadowed the performances of several characters throughout the film. Perhaps, in an attempt to rescue her performance as debut director, Noor overexposed herself to an audience that is used to seeing much younger lead actresses. While all else was going astray, Bollywood actor Sonu Sood's much-hyped cameo also went in vain.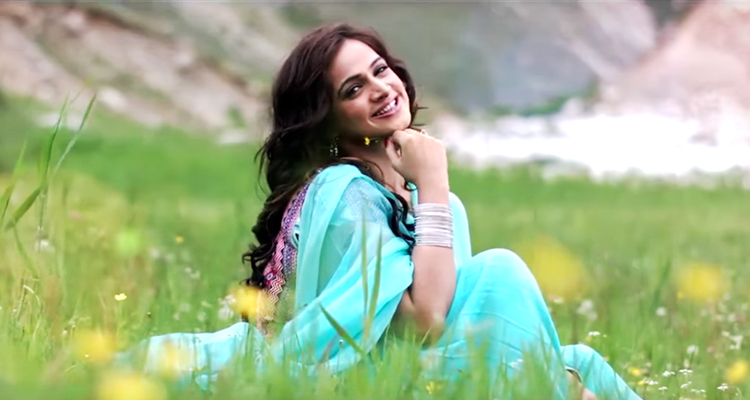 Despite being released under the banner of Hum Films, Ishq Positive has not managed to pick up a steady pace at the box office either. Released on the same day as the Indian crime-drama, 'Madari', Ishq Positive has found it difficult to attract and retain fans in its initial days. According to unofficial reports, the movie had yet to cross the 10 million PKR mark by the end of the first two days of its release.
All that being said, Ishq Positive cannot be taken off the screens without whipping up some praise either. For starters, a considerable proportion of the movie was filmed in the lush green Northern Areas. Insightful videography coupled with the scenic beauty of the area helps portray a positive image of Pakistan. Moreover, plausible performances by Durdana Butt, Saud and Hina Rizvi keep the humor alive in the film and help retain the interest of the audience. Lastly, the musical release saved the movie from the damage dealt by its self-destructive trailer, and apart from the gaudy item number, the songs are mostly commendable.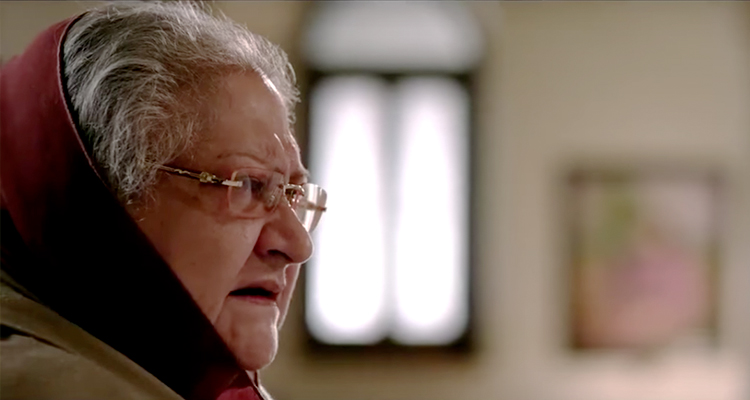 Durdana Butt provides some much-needed comic relief
In short, Lollywood's loyal fans, desperately craving a few good laughs, will certainly enjoy the movie despite its many textbook errors. However, others, spoiled by choice, should know that overall the movie is no better than its trailer.
You may also like: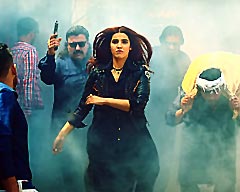 Film Review: Parchi
(January 08, 2018)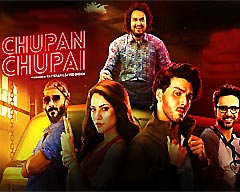 Film Review: Chupan Chupai - A Comedy of Literal Errors
(January 03, 2018)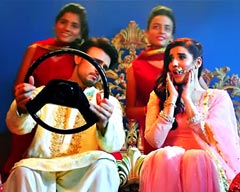 Parchi: Redefining Music Videos
(January 01, 2018)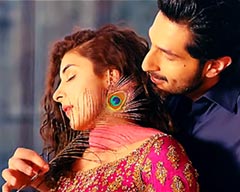 Film Review: Rangreza
(December 26, 2017)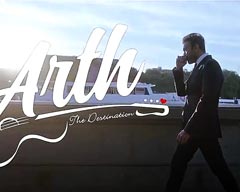 Film Review: Arth - The Destination
(December 22, 2017)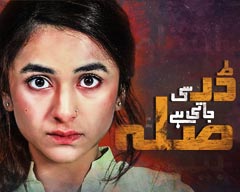 Drama Review: Dar Si Jati Hai Sila
(November 20, 2017)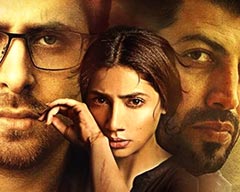 Film Review Verna: hell hath no fury as a woman scorned
(November 19, 2017)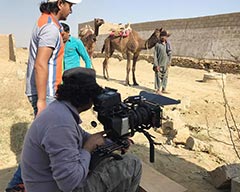 Farhan Alam: Director of 'Saawan', Pakistan's Nomination for the Oscars
(September 28, 2017)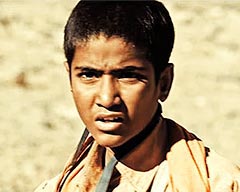 Film Review: Saawan
(September 19, 2017)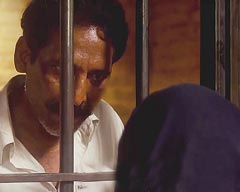 Film Review: My Pure Land
(September 18, 2017)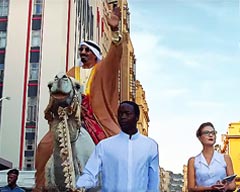 Film Review: Na Maloom Afraad 2 - Forgettable, If Not a Complete Failure
(September 05, 2017)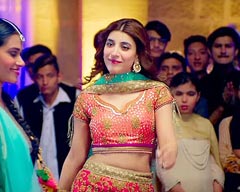 Film Review: Punjab Nahi Jaungi
(September 03, 2017)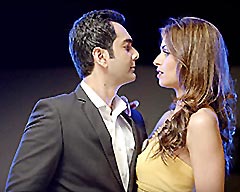 Film Review: 'Chain Aye Na,' - What true love is not!
(August 17, 2017)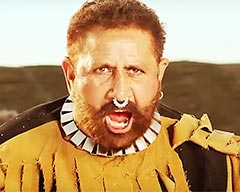 Film Review: Geo Sar Utha Kay
(August 15, 2017)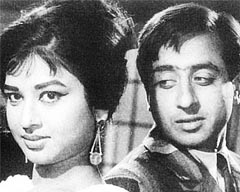 70 Years of Changing Tides in Pakistani Cinema
(August 01, 2017)