Film Review: Lahore Se Aagey
Written by: Momina Mindeel
Posted on: November 14, 2016 |

Comments | 中文
Saba Qamar as Taraa and Yasir Hussain as Moti
"Amidst all things bad in 2016, Pakistani cinema is giving us hope" had lately become my favorite conversation topic, until I watched Lahore Se Aagey, the sequel to last year's Karachi Se Lahore. To put it simply, the film was all over the place with its poor storyline and witless humor. The foot-tapping songs and beautiful scenery were the only things that kept it going. I entered the cinema hall hoping to get a good cinematic experience but came out entirely dejected, a sentiment that I just cannot seem to conceal even though I am generally a very positive person.
Lahore Se Aagey revolves around Karachi Se Lahore's popular character Moti (Yasir Hussain) and his quest to reach Swat in order to meet his dying mamu (maternal uncle) played by Behroze Sabzwari, who wishes to entrust all his belongings to Moti. Mamu's rather avaricious wife (Rubina Ashraf) dispatches two ghunday (assassins) to kill Moti before he reaches Swat, so that she becomes the sole recipient of her husband's wealth. Amidst all the bedlam, Taraa, an aspiring rock star, is headed to Islamabad for a singing competition when she almost runs Moti over by her car. Moti ends up asking Taraa to help him escape the ghunday, and together, they set off to Islamabad. As expected, the two fall in love in a span of a day and a half. The rest of the movie is unfortunately a futile attempt at binding together out-of-place scenes, music and humor.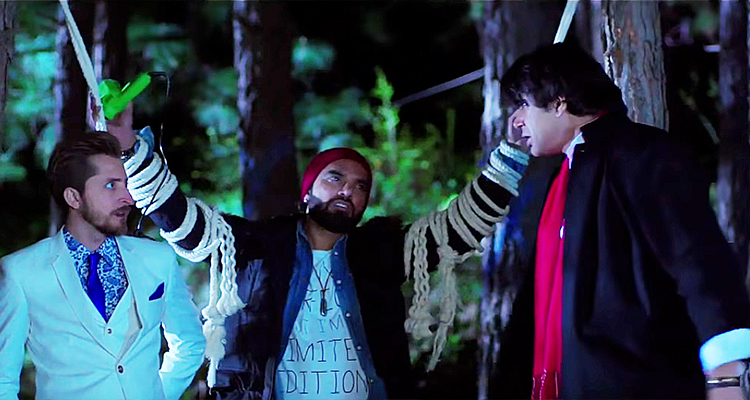 Given that it is supposedly a road trip from Lahore to Swat, one would have hoped to see some real landmarks and genuine picturesque scenes from the north. However, all we get to see are some scattered sequences with Moti asking people to beat up a British national (I did not really understand what this scene wanted to convey and how it could be amusing to anyone), some tribal rave night dance competitions, Moti and Taara stopping by Katas Raj Temple for a song, and Saba Qamar randomly agreeing to dress up and dance to Kalabaz Dil.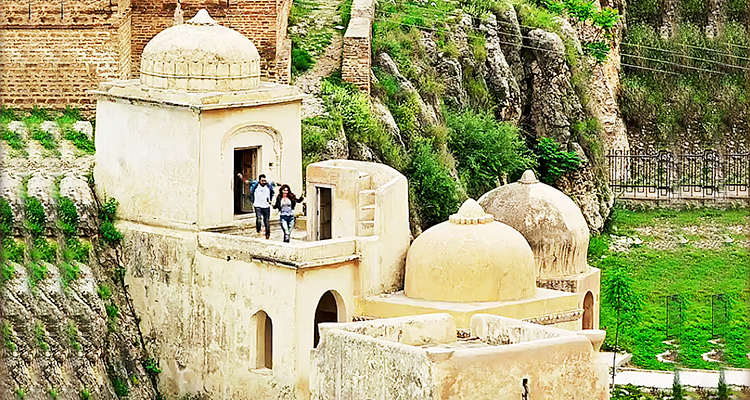 Moti and Taraa at Katas Raj Temple
Moti and Taraa's journey paints an extremely unrealistic picture of road trips in Pakistan, with both of them camping and dancing wherever they please. Cherry on top: they randomly end up at a tribal rave night, where Wajahat Rauf, the producer of the film, is shown as the tribal leader in – wait for it – blackface. Despite relentless debate on the offensive connotations of blackface outfits, Wajahat Rauf still chose to go with them. The rest of the film is equally inundated with inappropriate references and crude humor.
Lahore Se Aagey's only savior is its music. The song Kalabaz Dil, if watched in isolation, perfectly embodies all the characteristics of a quintessentially entertaining item song, with Aima Baig's incredible voice and Saba Qamar's stellar dance performance. The rest of the songs are good too, but their picturization is too poor to ignore in most cases. The great soundtrack is the result of Shiraz Uppal's incredible musical talent and Shakeel Sohail's cheery lyrics.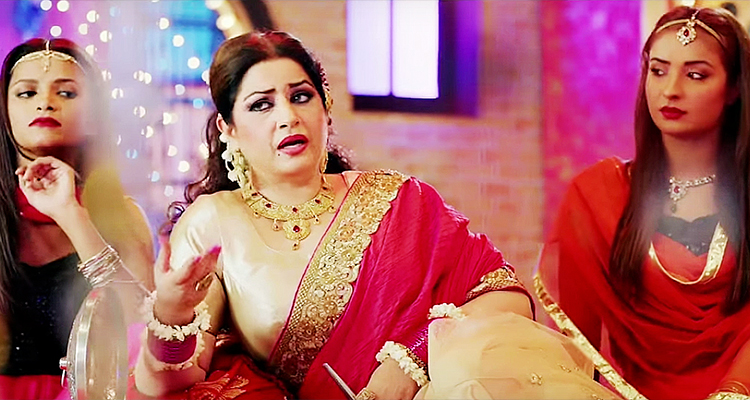 Atiqa Odho as seen in the film
Given their seniority and previous experience, one would expect to see Behroze Sabzwari and Rubina Ashraf in rather classy roles, but they contribute nothing more than stereotypical cameos to the film. The guest appearances by Atiqa Odho, Noor ul Hassan and Aashir Wajahat (the producer's son) are a delight to watch. Ali Zafar, Ali Haider and Shiraz Uppal also give amusing special appearances. Unfortunately, though, a few good cameos are not nearly enough to compensate for the general absurdity that encompasses the entire movie.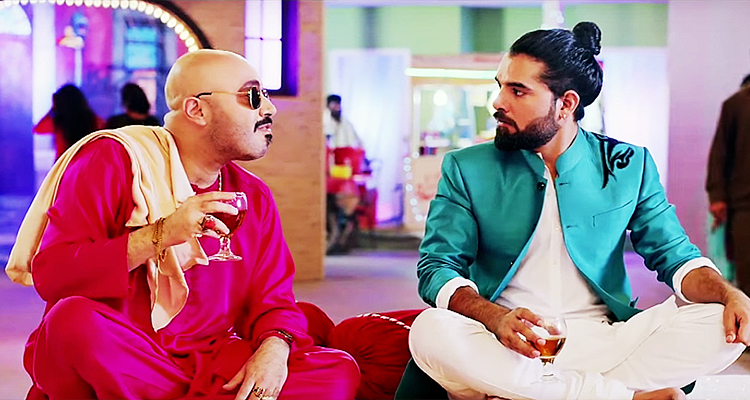 Noor ul Hassan (left) as 'Balla'
Overall, Lahore Se Aagey is a major letdown. Certain scenes in the movie make subtle references to a prospective third and fourth part as well, but let's hope that was just one of the many uninspiring jokes in the film.
You may also like: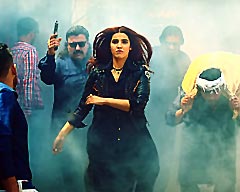 Film Review: Parchi
(January 08, 2018)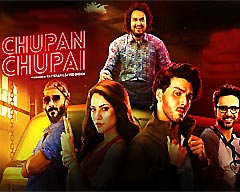 Film Review: Chupan Chupai - A Comedy of Literal Errors
(January 03, 2018)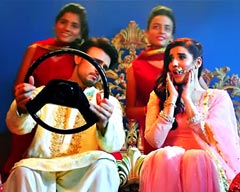 Parchi: Redefining Music Videos
(January 01, 2018)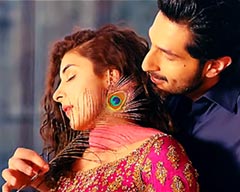 Film Review: Rangreza
(December 26, 2017)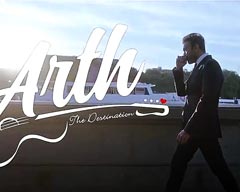 Film Review: Arth - The Destination
(December 22, 2017)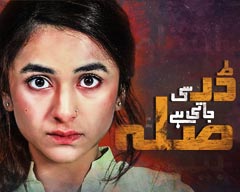 Drama Review: Dar Si Jati Hai Sila
(November 20, 2017)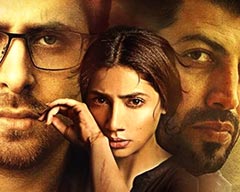 Film Review Verna: hell hath no fury as a woman scorned
(November 19, 2017)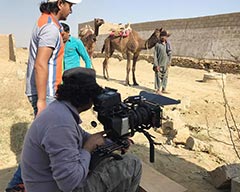 Farhan Alam: Director of 'Saawan', Pakistan's Nomination for the Oscars
(September 28, 2017)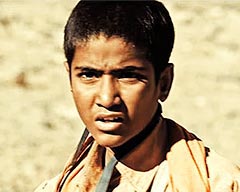 Film Review: Saawan
(September 19, 2017)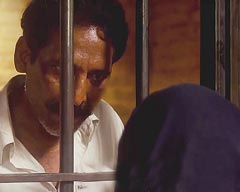 Film Review: My Pure Land
(September 18, 2017)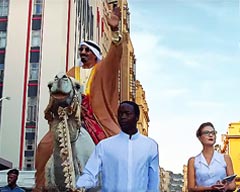 Film Review: Na Maloom Afraad 2 - Forgettable, If Not a Complete Failure
(September 05, 2017)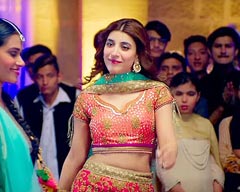 Film Review: Punjab Nahi Jaungi
(September 03, 2017)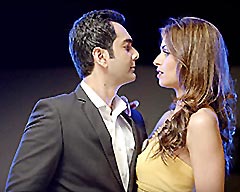 Film Review: 'Chain Aye Na,' - What true love is not!
(August 17, 2017)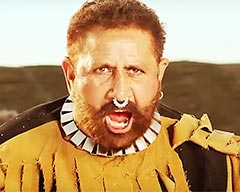 Film Review: Geo Sar Utha Kay
(August 15, 2017)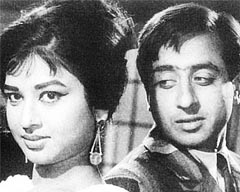 70 Years of Changing Tides in Pakistani Cinema
(August 01, 2017)