Film Review: 'Raasta'
Written by: Sana Shahid
Posted on: April 03, 2017 |

Comments | 中文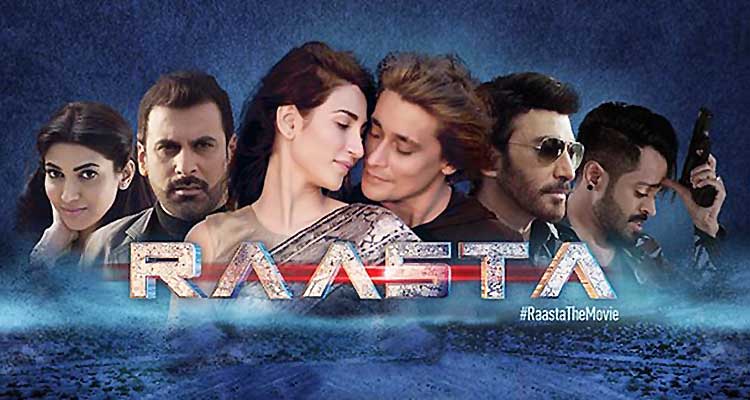 'Raasta', Sahir Lodhi's big screen debut
There was an era not long ago when Pakistani movies only focused on a "Gujjar and Gandasa" culture, with the hero boasting supernatural powers and the heroine performing inappropriate dance routines. It is safe to say that we are past that period, but a new epoch has emerged where adding item songs in a film seems to be a compulsion.
Raasta is a new film written, directed, produced by and starring Sahir Lodhi, which was released on 31st March. The first half of the movie is surprisingly not as disappointing as its trailers suggested, but it takes a U-turn after the intermission. There are certain moments in the beginning where you get emotional and actually feel the pain that was meant to be depicted, but the second half takes all of this feeling away, and replaces it with utter confusion and at times hilarity.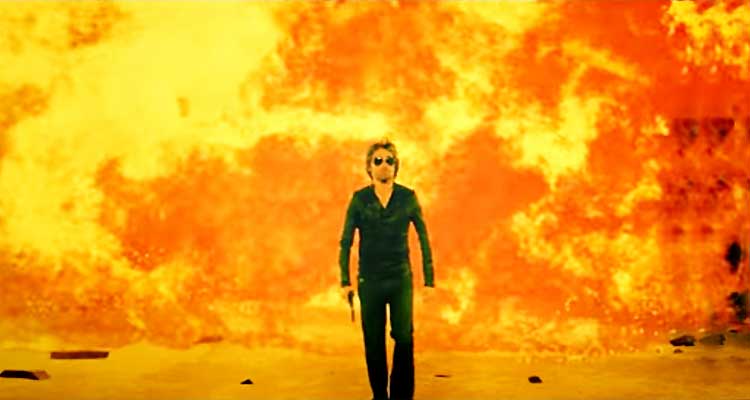 Sahir Lodhi as Sameer
The movie begins with the protagonist Sameer (played by Sahir Lodhi) narrating the story of his brother Sultan (Aijaz Aslam), a successful and honest police officer who is happily married with a kid, whereas Sameer has been unemployed for years despite having a qualified degree. Sultan's wife (Sana Nawaz) looks after the house and cares for Sameer like her own son. The two villains, Shahnawaz (Shamoon Abbasi) and Sherry (Naveed Raza) are influential drug dealers of Karachi who have never been caught because of their connections in high places. The rivalry between Sultan and Shahnawaz starts when Sultan gets posted to Karachi, making it difficult for Shahnawaz to carry out his deals. This is where the story starts to progress in a predictable manner, and could have benefited from better execution.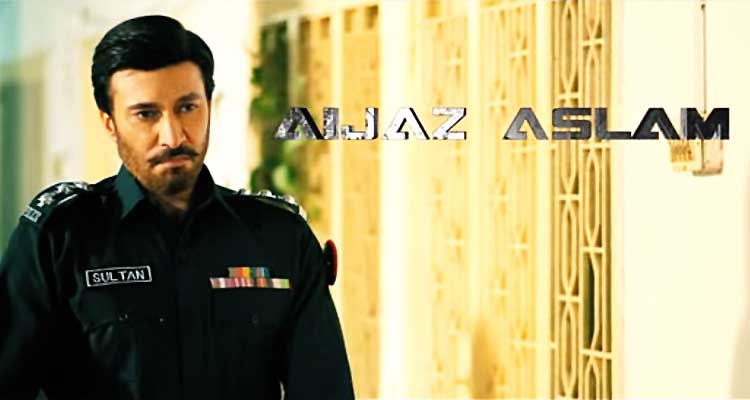 Aijaz Aslam as Inspector Sultan
The film gives out a confusing message, emphasizing on how unjustly the world works, and suggesting that if you don't put your connections to use then you will always lose. While this is true to some extent in the context of Pakistani society, the same plot could have been executed differently to make the story more interesting. It feels like a lot of people in the industry are making movies just for the sake of it, without paying much attention to the script, acting, or even direction.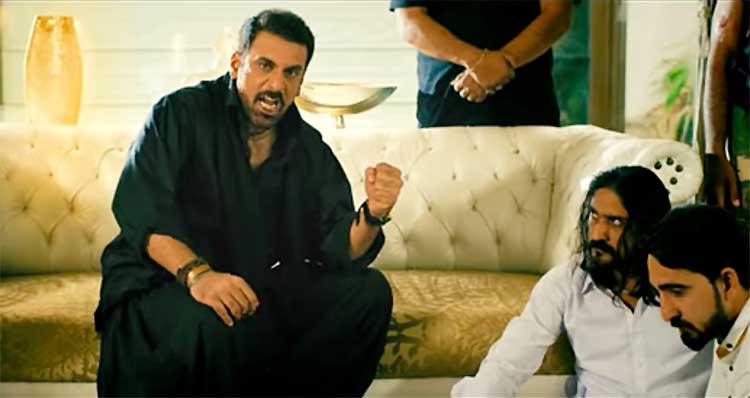 Shamoon Abbasi as Shahnawaz Rajpoot
Sahir Lodhi is already famous for trying too hard to be the Pakistani Shah Rukh Khan, and the fact that he completely reproduced the setting of SRK's song, Suraj Hua Madham for his picturisation of the song Dil Faqeer, seems to cement that fact further. Moreover, it seems like item songs were more of a priority in the movie than the actual story. The film comprises two item songs, both of which lack the standard to even be considered bearable. The actresses struggle to make moves that they are simply not cut out to perform, making their whole routine look repulsive.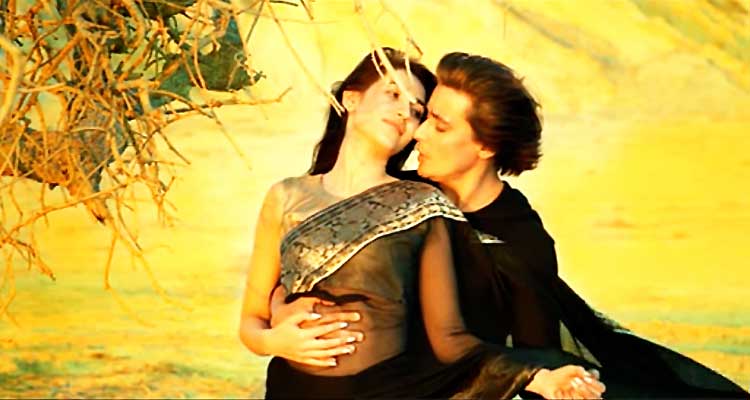 Abeer Rizvi and Sahir Lodhi in the song 'Dil Faqeer'
Dialogues throughout the film are clichéd and unimpressive. In particular, there is a line, "Duniya main do kism ke loag hotay hain. Aik meri tarha, aur doosray tumhari tarha. Aur mujhe dono se nafrat hai". This is repeated so many times in the movie that you will leave the theatre with it imprinted on your brain. Some important subplots are also left incomplete, which confuses viewers as to whether the movie will get a sequel, or whether the writers are just trying to be mysterious about them.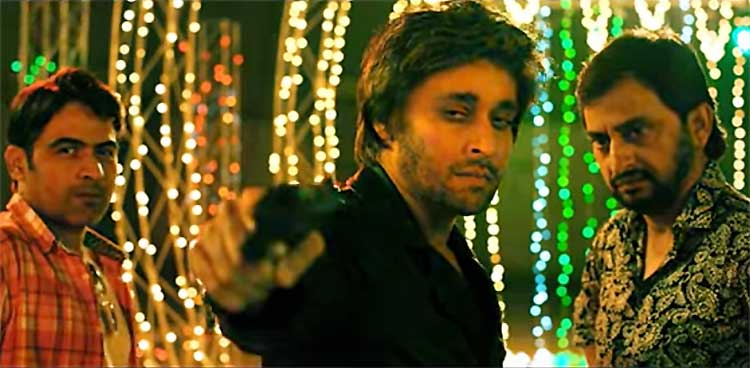 But in all fairness, and as stated earlier, the film is actually not as bad as expected. What ruins it is not the story itself, but the overall execution of it. Couple that with unnecessary show of skin and repetitive dialogues, and you have a movie that you'd rather just not spend money on. Even though it was released just a couple of days ago, the turnout at the cinema was underwhelming, with the hall almost empty. Sahir Lodhi's foray into the film world has not been off to a good start.
You may also like: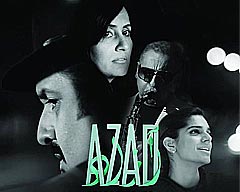 Film Review: 'Azad'
(February 14, 2018)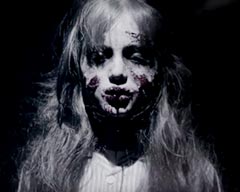 Film Review: Pari
(February 09, 2018)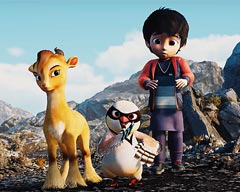 Film Review: Allahyar and the Legend of Markhor
(February 07, 2018)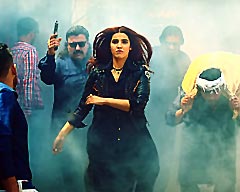 Film Review: Parchi
(January 08, 2018)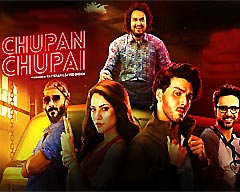 Film Review: Chupan Chupai - A Comedy of Literal Errors
(January 03, 2018)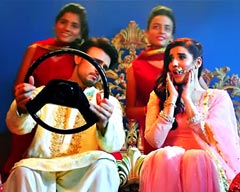 Parchi: Redefining Music Videos
(January 01, 2018)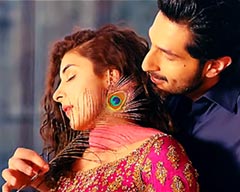 Film Review: Rangreza
(December 26, 2017)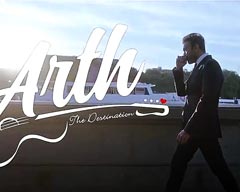 Film Review: Arth - The Destination
(December 22, 2017)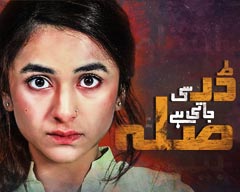 Drama Review: Dar Si Jati Hai Sila
(November 20, 2017)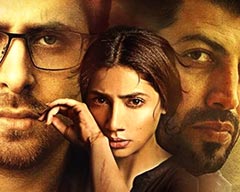 Film Review Verna: hell hath no fury as a woman scorned
(November 19, 2017)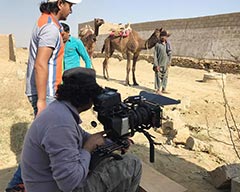 Farhan Alam: Director of 'Saawan', Pakistan's Nomination for the Oscars
(September 28, 2017)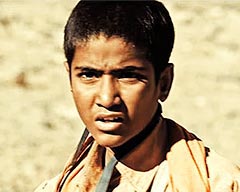 Film Review: Saawan
(September 19, 2017)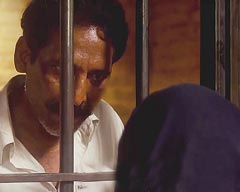 Film Review: My Pure Land
(September 18, 2017)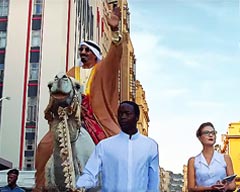 Film Review: Na Maloom Afraad 2 - Forgettable, If Not a Complete Failure
(September 05, 2017)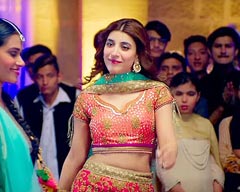 Film Review: Punjab Nahi Jaungi
(September 03, 2017)