FRAGRANCE OF FREEDOM: CHAMBAILI AND THE NEW LOLLYWOOD
Written by: Syed Abbas Hussain
Posted on: July 05, 2013 |

Comments

Art imitates life and vice versa; the socio political climate of a country often finds expression in cinema. With the historic elections of Pakistan overseeing a politically enthusiastic population, notably the youth, politics bears resonance in the daily discourse.
Chambeli, therefore finds a relevant context in Pakistan and has managed to make an impact at the box office. It is also worth noting that the recent string of Pakistani films which have been touted as pedestals of 'change' as far as Pakistani cinema goes, have had strong political undertones be it Khuda Ke Liye, Bol or the much anticipated film Waar.
A political movement by a group of citizens to fight for their rights forms the crux of Chambeli's plot. While the film is not a quintessential Lollywood flick in terms of its format, it does reflect shades of mainstream commercial cinema when it comes to its drama, music and action.
The film underlines the existential problems which citizens of this part of the world are dogged by. It also provides a sense of collective catharsis for the disenchanted citizen by portraying characters with an unflinching conviction to stand in the face of dire oppression, eventually triumphing in securing their emancipation.
The film is produced by Shahzad Nawaz and co-produced by Abdullah Kadwani, while Ismail Jillani gave his directorial vision to the project.
The production team and cast are new to the medium of feature film and their passion for making a quality product in a country where cinema is yet to establish itself, drove their efforts.
Chambeli has brought together a number of respectable names from television and theatre. The cast includes Shahzad Nawaz, Ali Tahir, Maira Khan, Hamayun Bin Rathar, Salman Peerzada, Omair Rana and Mehreen Syed.
Producer Shahzad Nawaz has, in the past, produced a telefilm called Daira which was aired on Geo Television about a decade ago. Based on Mohsin Hamid's cult novel Moth Smoke, the television-film ruffled quite a few feathers at the time of its release, owing to its bold theme and presentation.
But the big screen is every filmmaker's ultimate dream, one that Nawaz tirelessly pursued in spite of several hurdles.
Omair Rana, a prominent name in Lahore's theatre circle, plays a character with shades of grey. The message of political activism which is the film's running theme is in consonance with Omair's ideological leanings, considering that he is an activist of sorts.
His character in the film, though, was quite an antithesis to his personal beliefs, a challenge he believes every actor has to embrace. ''Doing the character of Rashid was not as challenging as it may seem, although his objectives in life are completely different from mine. Perhaps because I have been doing theatre and we are trained to focus on characterization. Perhaps because while I don't agree with it, I can understand the wants of a character like Rashid. And it is not difficult to find 'Rashids'; they are all around us, apathetic, surviving by focusing on their short term goals of like, unforgiving, takers of the world.
"To be able to have a protagonist provoke thought amongst the audience you often need an antagonist, Rashid is part of that. I am glad though that there is an arc to his character and he is not 'just a bad guy'.''
''Lollywood,'' the term associated with Pakistan's Lahore based cinema in popular culture tends to portray women as sex symbols while the men get the meatier roles that drive the story forward. Chambeli, in that respect, broke the Lollywood norm so to speak and actress Maira Khan (a name synonymous with television serials and morning shows) had much more to do than to look pretty in the film.
''My character was quite offbeat. Kiran is a character not very different from how I am in real life so I played this character with a lot of ease I would say. When I got the script I was very excited because it wasn't like the typical, formulaic musical. The experience was beautiful because everyone was so dedicated and professional and most importantly on the same page. Everyone was passionate about making a good film at the end of the day.''
Chambeli: 'The Fragrance of Freedom', encapsulates the positive message of working collectively for the empowerment of citizens by breaking the shackles of despondency and apathy. The kind of reception the film has received proves that even though the Pakistani market is flooded with big budgeted Hollywood and Bollywood flicks, there is certainly a market for Pakistani films if they carry the right ingredients.
You may also like: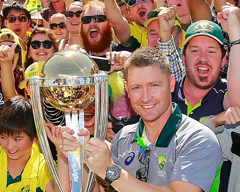 Australia Pulverizes New Zealand to Bag World Cup 2015 Trophy
(March 30, 2015)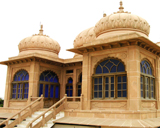 The Undying Grandeur of the Mohatta Palace Museum
(March 29, 2015)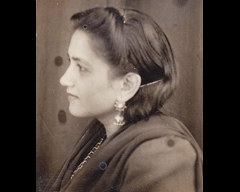 Ada Jafarey: A Tribute
(March 27, 2015)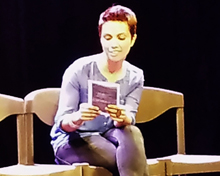 Me, My Mom & Sharmila: Fawzia Mirza and the Brown Woman
(March 26, 2015)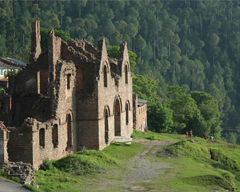 Silk Road: The Picturesque Mansehra and Abbottabad-VI
(March 25, 2015)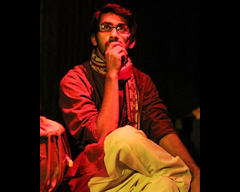 Azeem Hamid and the Independent Theatre Company
(March 25, 2015)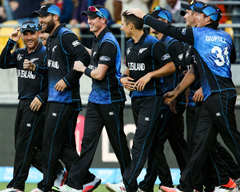 New Zealand to Choke South Africa and India to Overpower Australia?
(March 24, 2015)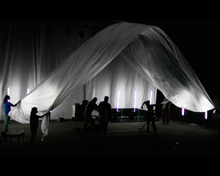 NAPA International Theatre Festival 2015: 'Among Fog'
(March 20, 2015)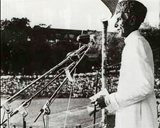 Pakistan Resolution Revisited
(March 20, 2015)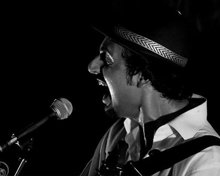 Faizan Tirmizi - The Ideology of an Aspiring Musician
(March 12, 2015)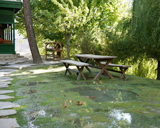 Hunza Valley: A Fine Balance between Tradition and Modernity
(March 10, 2015)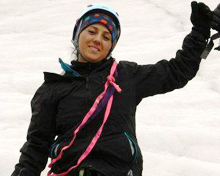 Samina, we are proud of you!
(March 06, 2015)