Food Review: Gawalmandi Junction
Written by: Zainab Hasan
Posted on: December 02, 2016 |

Comments | 中文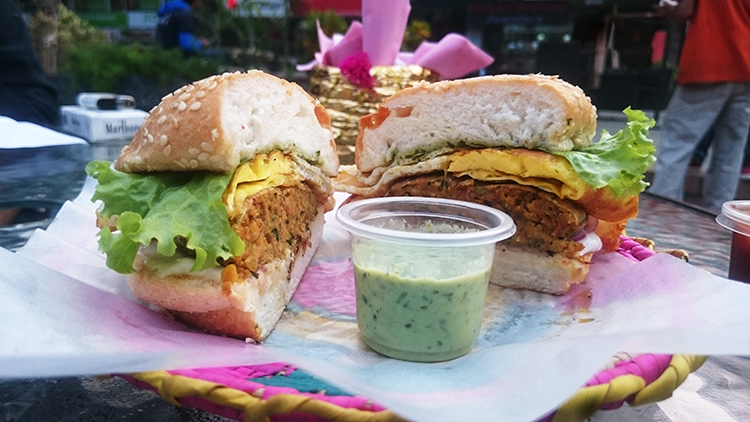 'The Pappu Burger'
Sector F-6 in Islamabad has become quite the foodie destination, with the most recent addition, Gawalmandi Junction, having popped up recently behind Shaheen Chemist in Super Market. This new eatery has been making waves since the day it opened to customers.
Living in Gawalmandi, Rawalpindi for eight years had a profound influence on the life of co-founder Umair Latif Shaukat, and it inspired him to open a Gawalmandi-themed eatery in one of the most posh sectors of Islamabad. "From the banks of Nullah Leh to the hustle and bustle of Saddar, Gawalmandi essentially embodies the soul of Rawalpindi and the spirit of Lahore", he remarks.
Gawalmandi Junction provides an interesting blend of desi food and urban culture, essentially symbolizing the history and tradition of urban Pakistan. The diverse menu caters to a combination of eastern and western flavours. Each dish comes with its own little story about our food culture and traditions. 'College ki Yaad' (Bun Samosa) is reminiscent of the owner's college days, the 'Pappu Burger' features the time-tested combination of anda and shami, and 'Aloo Kachaloo Mian' offers fresh homemade paratha generously stuffed with aaloo (potato). This appeal to customers' nostalgia has enabled Gawalmandi Junction to attract a large clientele in a short period of time.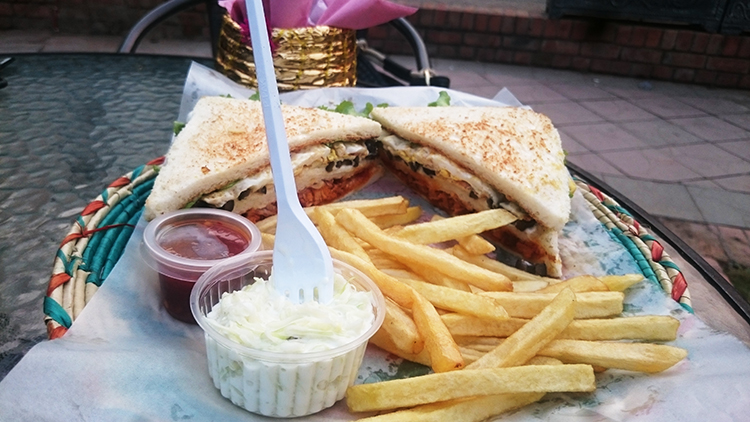 El Mexicano Club Sandwich
Being a club sandwich enthusiast, the owner has introduced it on his menu with a desi twist. The result is a more exciting version of the sandwich that nevertheless stays true to its essence. With crisp lettuce over a bed of farm fresh fried egg and olives, the El Mexicano Club Sandwich shows just how well east and west can blend when it comes to food. Smoked chicken fillet doused in BBQ sauce adds the perfect texture to this triple-decker, complete with toasted white bread holding the moistness of each bite together.
The 'Killer Veggie' is the most sought after item on the menu. At a modest price of Rs. 360, it features a deep fried crusted chicken pocket stuffed with cheese, black olives, mushrooms and jalapeno, encased in a seven-inch-long bun. Using locally sourced ingredients, Killer Veggie is a delicious melody of flavors, and the chef ensures that each ingredient stands out while not overpowering those around it. It's hard to articulate the joy I felt while having this burger; needless to say, I will be going back many times to experience it again.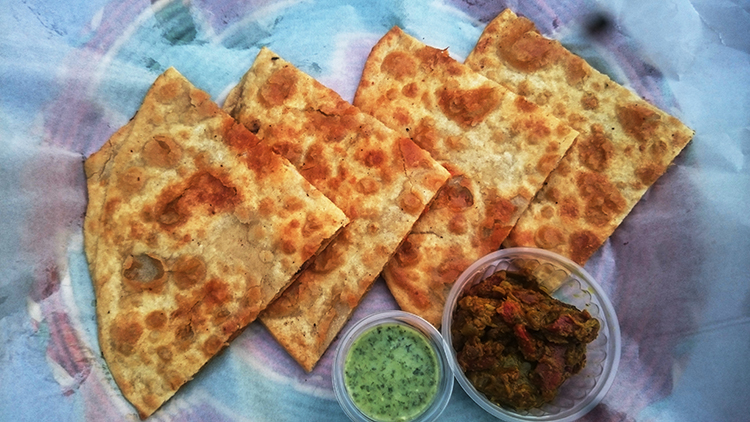 Homemade stuffed parathas
Lastly, don't forget to try the homemade stuffed parathas – you will forget about Nutella Naan and fall in love with these. Chicken Tikka, Reshmi, Sausage and Cheese, Aloo Kachalo Mian and Qeema Sheema are among the best ones. My personal favourite is the Chicken Tikka Paratha – the smoky flavor from the grilled chicken and oozing cheesy goodness enveloped my taste buds. Add-ons such as mint chutney, mushrooms and jalapenos are offered to further enhance the decadent taste that each dish brings to the table.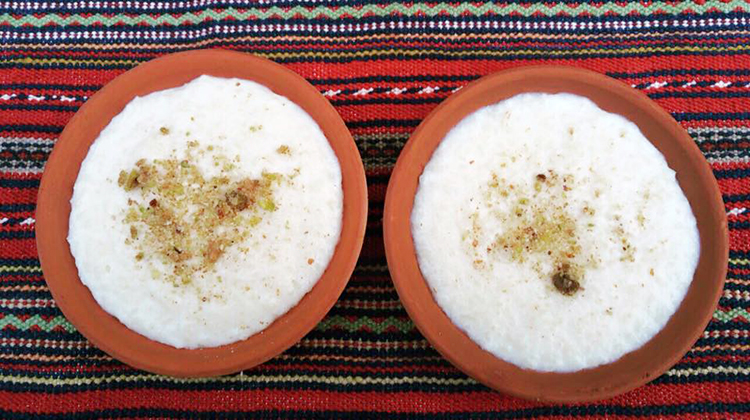 'Thoothi wali Kheer'
What makes Gawalmandi Junction work is not merely the seamless fusion of east and west, but also a talented chef who knows how to tweak those ingredients just the right amount, rolling out dishes that cater perfectly to the Pakistani palate. The place is a hot spot and will likely be for many years to come.
You may also like: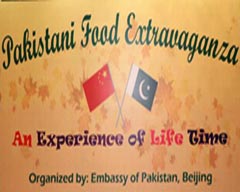 Pakistan Food Extravaganza in Beijing
(January 30, 2018)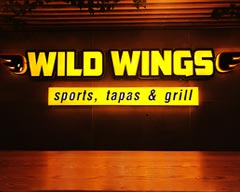 Food Review: Wild Wings, Islamabad
(January 26, 2018)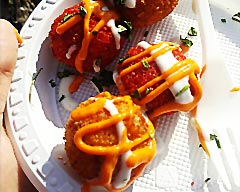 Karachi Eat 2018: The Good & the Bad
(January 16, 2018)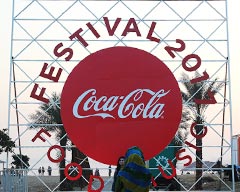 Coke Festival 2017 comes to Islamabad
(December 11, 2017)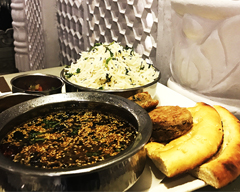 Food Review: Rahdaari
(December 07, 2017)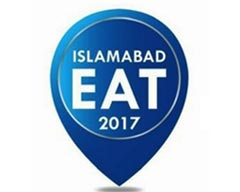 Islamabad Eat 2017: Don't Speak, Just Eat
(November 14, 2017)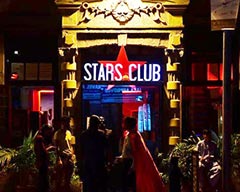 Stars Club: Karachi welcomes its first film-themed café
(November 06, 2017)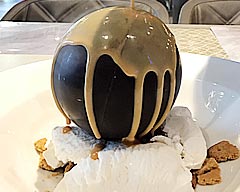 Food Review: Browns, Islamabad
(October 19, 2017)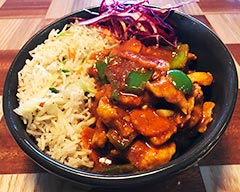 Wok Fusion Café
(October 09, 2017)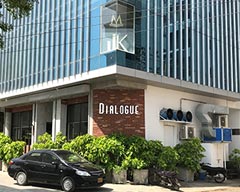 Food Review: Dialogue Restaurant, Karachi
(September 29, 2017)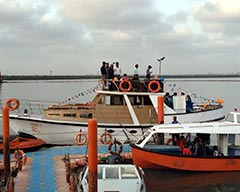 Savor Boating and Restaurant: A Unique Experience
(September 08, 2017)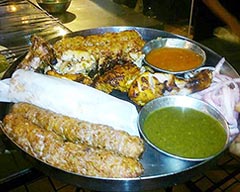 Boat Basin Food Street, Karachi
(August 25, 2017)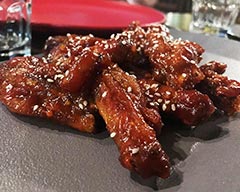 Food Review: #EAT, Islamabad
(August 11, 2017)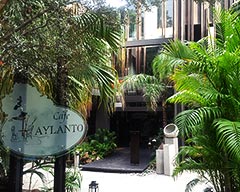 Food Review: Café Aylanto, Islamabad
(August 04, 2017)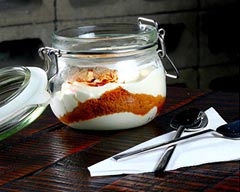 Food Review: Soi Asian Bistro, Karachi
(July 28, 2017)