Rights and Wrongs of Transgender Issues
Written by: Eeman Amjad
Posted on: April 28, 2015 |

Comments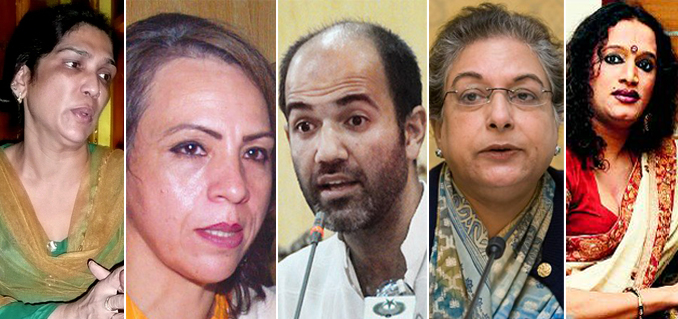 (l-r) Almas Bobby, Farzana Bari, Aasim Sajjad Akhtar, Hina Jilani and Laxmi Tripathi
"What are we, male or female? We are human" – Almas Bobby
This year's Islamabad Literature Festival brought to the fore an issue that has in the past been precluded from the human rights discourse. The session was moderated by Farzana Bari, who initiated the discussion regarding the mainstreaming of transgender rights. Laxmi Narayan Tripathi, a prominent transgender rights activist from Mumbai, articulated her appreciation for her family who had supported her: "I am a hijra, yet I was accepted by my family". Although born to an orthodox Brahman family in India, she conveyed that "they never stopped me from expressing myself". She reminded the audience that prior to the arrival of the British, the transgender community had been given more freedom and respect within the subcontinent. However, during British colonial rule, the transgender community had become marginalized and segregated from the rest of the society.
Hina Jilani, a human rights activist who had worked with the transgender community to attain the right of a third gender, felt that the state needed to do more to protect the third gender community. Aasim Sajjad Akhtar, professor at Quaid-e-Azam University, voiced that we still lived in a patriarchal society, and that both transgender and women transgender "are still on the periphery, and we reinforce the patriarchal superiority of men advertently and inadvertently." He stressed that men need to take responsibility and begin reform and revolution, not only in the streets, but also at home. He stated that the state was usually expected to protect reason and rationality; however, it was often those belonging to the more educated and elite class that continued this cycle of oppression.
Almas Bobby, the president of the Shemale Foundation in Pakistan, unlike Laxmi, had grown up without any family protection or parental support. She related that for years, their community has been denied the right of inheritance, healthcare or education, and as a result is unemployable, which has led to their current destitute state. She asked the audience that if God had created all His creations equally, then, "why were we excluded?"
With only a few minutes left for the session to conclude, Bubbly Malik iterated that often people ask about what the transgender community gained after being granted third gender status. "What we gained by officially being recognized as Khwaja Sara was an identity that we never before had the privilege of."
People often become fixated on whether to accept the transgender community as male or female. However, as Almas Bobby emphasized, they are simply human beings, who merely ask to be treated as such.
RELATED ARTICLES:
You may also like: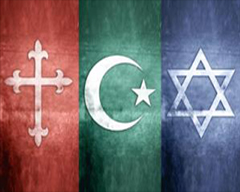 Fundamentals of the Abrahamic Religions
(September 24, 2015)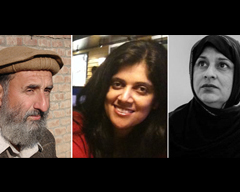 A Women's Jirga in Swat
(April 28, 2015)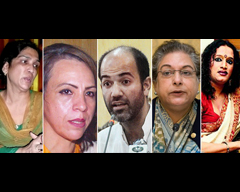 Rights and Wrongs of Transgender Issues
(April 28, 2015)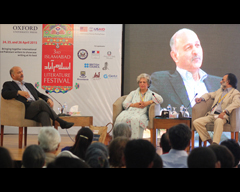 Islamabad Literature Festival 2015
(April, 2015)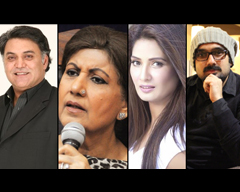 Pakistani Cinema: Kal aur Aaj
(April 28, 2015)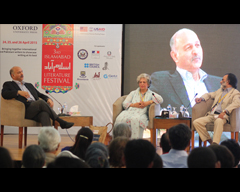 Power Failure: The Political Odyssey of a Pakistani Woman
(April 28, 2015)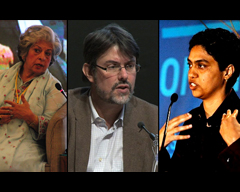 Full of Sound and Fury: Elections in Pakistan
(April 28, 2015)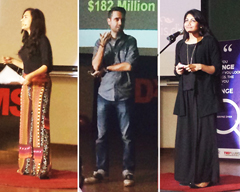 TEDx LUMS 2015: The Power of 'Changing Mindsets'
(April 07, 2015)

Teaching Chinese Language in Pakistan - Part-II
(August 07, 2012)