IN, AT AND AROUND WITH SORAYA SIKANDER
Written by: Zahrah Mazhar
Posted on: February 19, 2014 |

Comments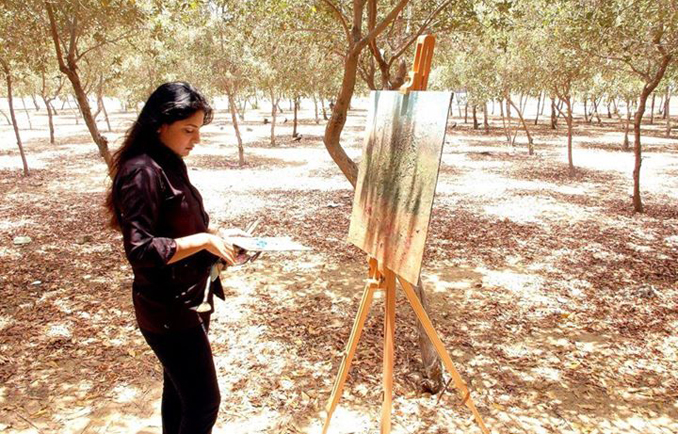 The artist at Clifton, Karachi
London, Dubai, Karachi and now Lahore – Soraya Sikander's love for cities as well as painting has taken her from one sold-out exhibition to another, but what she really wants to do now is travel all over Pakistan. "I want to explore my country. There's so much I haven't seen because I've been so fascinated by other countries that I've hardly paid attention to my own."
The young artist has just returned from Lahore after her first solo exhibition in the city came to an end. "Lahore was simply fantastic. It is what Karachi used to be in the early 1990s, before everything and everyone found themselves enveloped in the violence," said Soraya who was born and brought up in Karachi. For her, exhibiting her work at the Alhamra Art Gallery was a dream come true. "Lahore is an art and cultural hub and Alhamra is the one of the most prestigious galleries of the country. To display my paintings there and have them praised by artists in Lahore was such an honour."Among those who appreciated her work were acclaimed artist Salima Hashmi who said, "Kaam mein bahut umeed hai [There is much hope in this work]", and renowned ceramist Sheherezade Alam who called Soraya's paintings "masterpieces".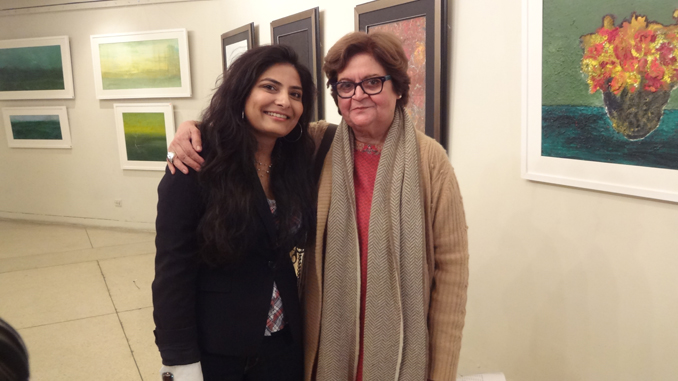 The artist with Prof. Salima Hashmi
"I was floored by the reactions," says Soraya. "Marjorie Hussain said that Punjab is a tough market to crack and I've taken it by storm!"
Soraya's love for Lahore in not newfound – she got to know the city while doing her undergraduate degree from the Beaconhouse National University (BNU). "I started my Bachelor of Fine Arts at the Indus Valley School in Karachi but I was a little disillusioned by the way art was being taught. I found it to be a bit prescriptive. I then moved to Lahore to enrol at BNU. I found the city very exotic and the whole Punjabi culture was so appealing." Though she completed her undergrad and then went on to do a diploma certificate programme at the Slade School of Fine Art, University College of London, she finds formal education "overrated". "There are many artists in history who had no background or education in art. I feel if you have talent you don't really need to go to an art school. Whether you pursue education or not, you will experiment, which is what being an artist is about."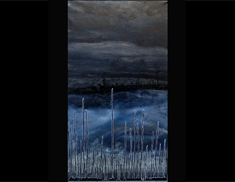 City 1, 20 by 40 inches, oil on canvas (parallel lines)
She herself started experimenting at the age of 16 and it paid off. Soraya displayed her work for the first time to the public in 2009 in an exhibition at the Unicorn Gallery in Karachi and had her first solo exhibition the next year at the same gallery. She then went on to showcase her work in Dhaka, London, Dubai and Singapore. The recurring themes in her paintings have been landscapes and cityscapes. "My solo exhibition in Karachi in 2013 and the one in Lahore this year are titled 'In, At and Around'. The title represents three difference series – 'In' represents work indoors and is usually still-life, 'At' is always a landscape and about being in a particular place and my impression of it, while 'Around' is the various cities I've travelled to, all the places that I like and how they make me feel."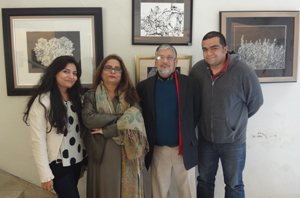 With Seemah Niaz, Prof. Bashir Ahmed and Hassan Naqvi
Soraya is happy with the way art in Pakistan is progressing but feels like that it could do better with slightly more attention. "There was a bit of a lull earlier in Pakistan but art is finding its footing now. We have a growing collectors' market but we definitely need more museums. We only have a handful and those are not enough for the amount of artists Pakistan is producing. The government also needs to start putting money into art, like the United Kingdom does." On the topic of money and art, Soraya is clear in her belief that in the beginning of one's career, money should not be a factor. "Don't start with thinking about money because it isn't guaranteed how much you'll make in a day. Initially, you might even end up losing money because of certain expenses, such as framing your paintings and shipping them. Just concentrate on putting your work out there and once you make your name, money always follows."
Considering that Soraya's CV features back to back shows within a short span of time, it wasn't surprising when she admitted that she has no time for a social life. "I don't have a social life at all actually," she said laughingly. "Being an artist, you're your own boss and I feel we never give ourselves any time off!"
Travelling around Pakistan is definitely on the cards for Soraya when it comes to her future along with three other goals that she has set for herself: to make more art, respond to every new impulse and to not repeat herself. "That is when art goes bad - when you get stuck and you're saying the same thing in different ways."
Click to view picture gallery
You may also like: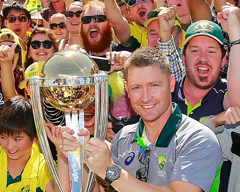 Australia Pulverizes New Zealand to Bag World Cup 2015 Trophy
(March 30, 2015)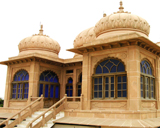 The Undying Grandeur of the Mohatta Palace Museum
(March 29, 2015)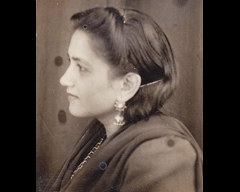 Ada Jafarey: A Tribute
(March 27, 2015)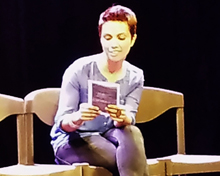 Me, My Mom & Sharmila: Fawzia Mirza and the Brown Woman
(March 26, 2015)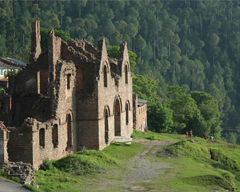 Silk Road: The Picturesque Mansehra and Abbottabad-VI
(March 25, 2015)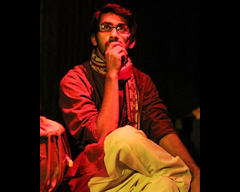 Azeem Hamid and the Independent Theatre Company
(March 25, 2015)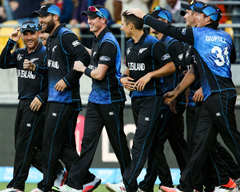 New Zealand to Choke South Africa and India to Overpower Australia?
(March 24, 2015)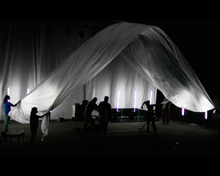 NAPA International Theatre Festival 2015: 'Among Fog'
(March 20, 2015)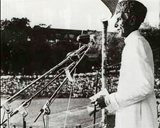 Pakistan Resolution Revisited
(March 20, 2015)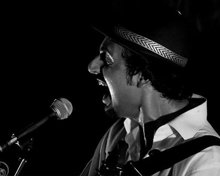 Faizan Tirmizi - The Ideology of an Aspiring Musician
(March 12, 2015)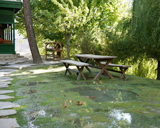 Hunza Valley: A Fine Balance between Tradition and Modernity
(March 10, 2015)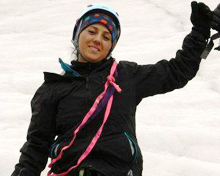 Samina, we are proud of you!
(March 06, 2015)