Theatre Review: Ajoka Theatre's 'Intezaar'
Written by: Momina Mindeel
Posted on: November 30, 2017 |

Comments | 中文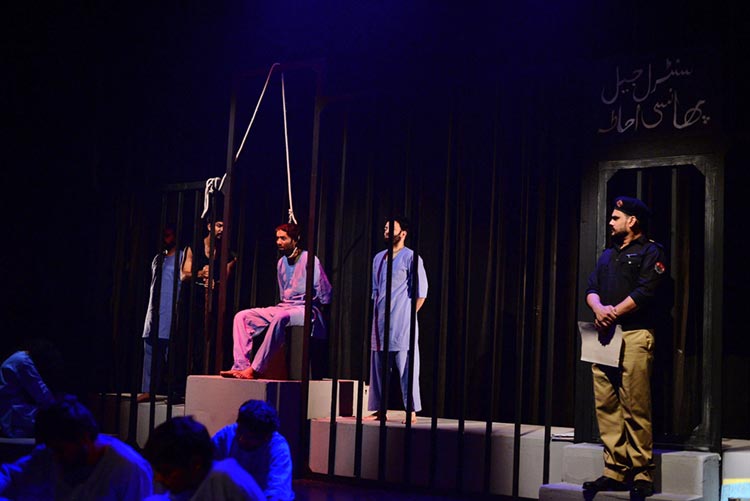 Sajid Ali at the execution stand
Founded in 1984, Ajoka Theatre is a not-for-profit arts organization, based in Lahore. It primarily engages in the production of theatrical plays, focused on various social issues plaguing our society. A number of popular plays including 'Bullah' and 'Lo Phir Basant Ayi' have been made and performed under Ajoka's banner.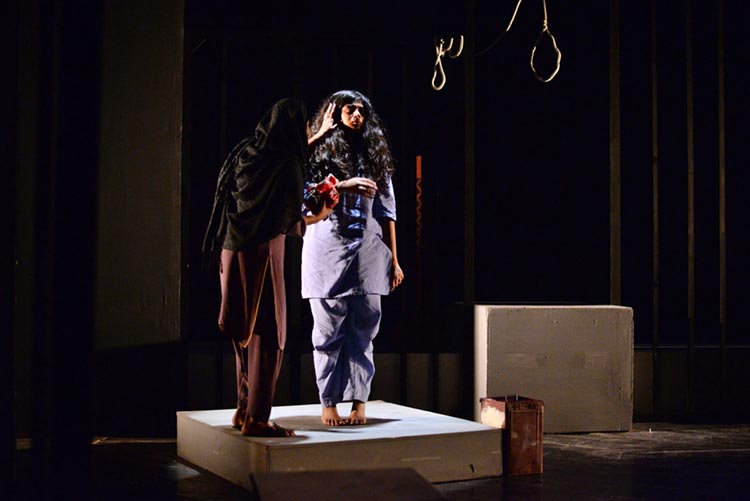 Kaneeza Bibi refusing to meet her family
On November 28th, Ajoka's new play 'Intezaar' was staged at Alhamra Arts Council, Lahore. Alhamra's Hall 2 was jam packed with people from all walks of life, and among the audience, one could easily spot Justice Nasira Iqbal and HRCP's Hussain Naqi. Before the play began, the playwright and co-director, Shahid Nadeem, explained the inspiration and concept behind the play. He thanked the Justice Project of Pakistan for providing the real life stories that the play is based on. The play revolved around the lives of seven inmates – Muhammad Shafiq, Ghulam Qadir, Khadim Hussain, Kaneeza Bibi, Naseer Masih, Saqib Ali and Abdullah – all of whom are on death row. Their inhumane treatment by the prison authorities, threw light on our flawed judicial system and its use of death penalty. The play was intense and moving and had the audience in tears.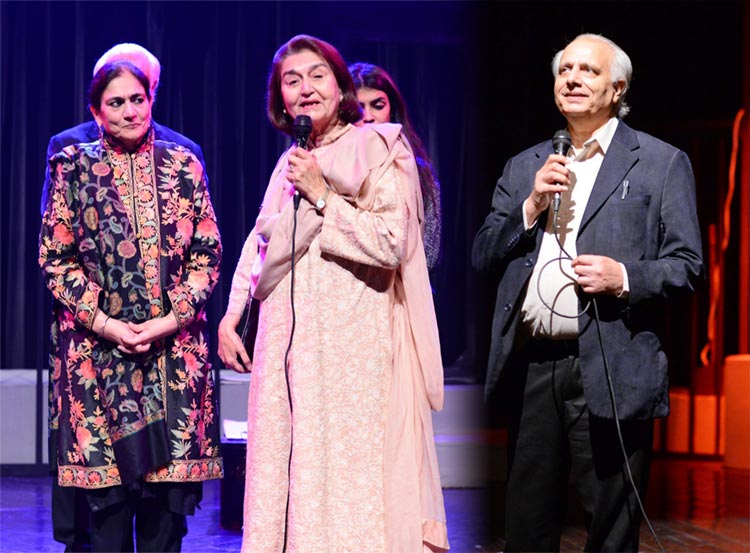 (L-R) Madeeha Gauhar, Justice Nasira Iqbal and Shahid Nadeem
The title of the play alluded to the long waits and postponements of the execution date that these inmates on death row and their families suffer, before they are finally executed or in rare cases freed. For them, every passing day brings them a little closer to their own death, and despite knowing what awaits them, they try to live from day to day with the threat of execution hanging over their heads. The play began with two families entering the hall and walking towards the prison waiting area, after telling the constable in charge that they had come to collect the dead bodies of their sons. The rest of the play remained focused on inmates and their life in prison, with flashbacks to their background. Every single one of the cast members, including the prison superintendent, the judge, the human rights lawyer, the executioner and the inmates themselves, put up stellar performances and the mood on the stage affected the audience.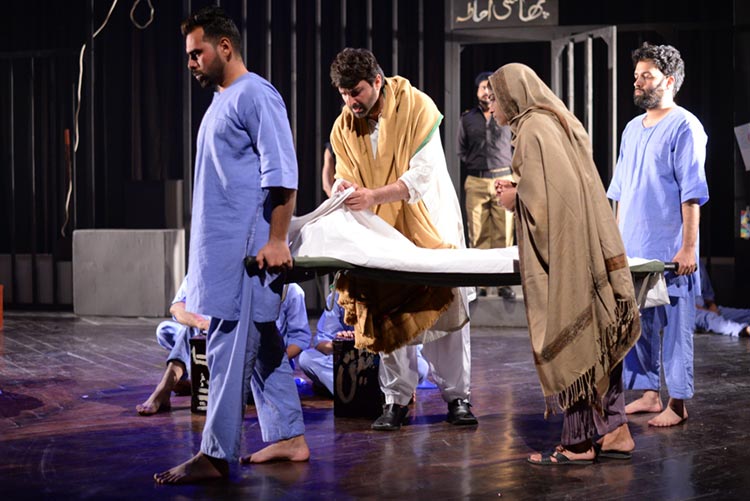 Muhammad Shafiq's family identifying his body
Abdullah, one of the inmates, was shown to be schizophrenic. His character portrayed the real lives of Khizar Hayat and Imdad Ali, who have been on death row for 15 and 16 years respectively, while our judges reiterate that schizophrenia is 'not a mental illness but a curable disease,' and hence isn't a justification for murder. Saqib Ali portrayed the misery of a cripple who has been taken to the area of execution thrice in real life, despite the fact that Pakistan's prison manual clearly states that 'anyone who has been sentenced to death must walk to his execution and stand himself.' The other characters could either paint or compose songs and sing, while one of them spent all his time studying. He not only attained 34 diplomas during his stay at the prison, but also taught around 346 other inmates as well. Most of them were falsely accused of their crimes, because the police did not want to do its job and they seemed to be convenient scapegoats, given their deprived financial background. The atmosphere created with the sets was heartbreaking, with everyone donned in light blue prison uniforms, prison bars and a phansi ahata (the area of execution) in the background, and dim lighting. It was impressive that there were no technical glitches throughout the performance.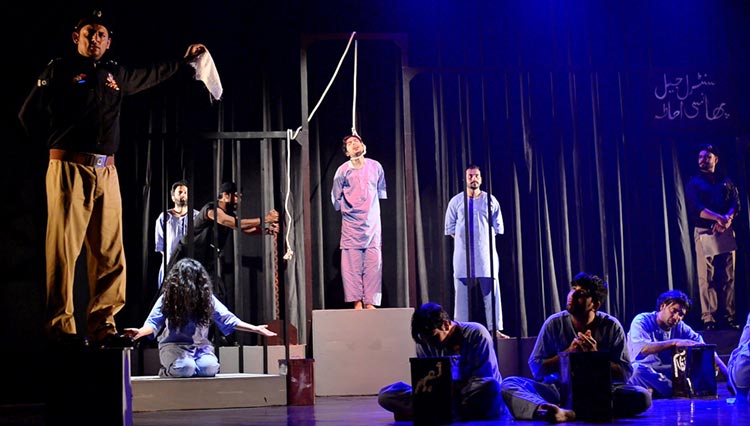 Muhammad Shafiq being executed
While talking to Youlin Magazine, one of the actors Muzzamil Shabbir, who played Naseer Masih said, "The entire cast, including me, was made to visit the prison cells where inmates on death row are kept, and spent time with them. It was an enlightening experience for us. Some of them, including Kaneeza Bibi, are still alive and await justice." The Justice Project Pakistan's team members distributed postcards towards the end, and asked the audience to address them to President Mamnoon Hussain, to grant pardons to the falsely accused or mentally ill. The performance ended with a huge round of applause, and everyone left the hall with misty eyes and heavy hearts.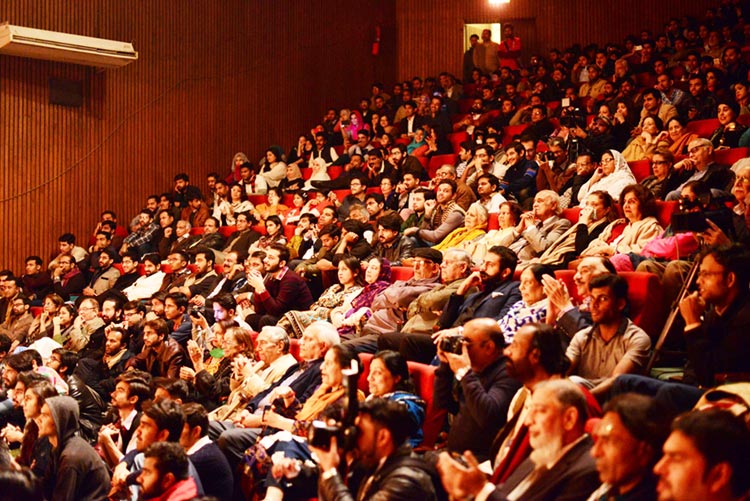 Audience
You may also like: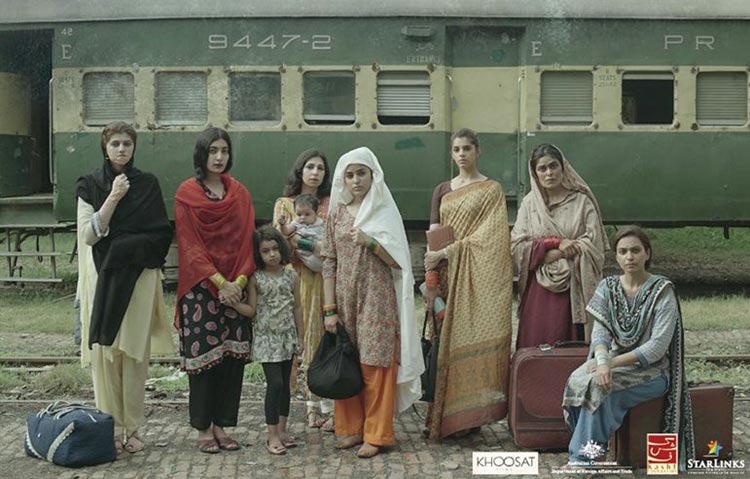 Drama Review: 'Akhri Station'
(February 19, 2018)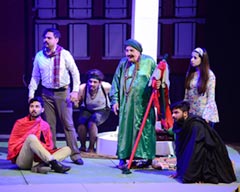 Theatre Review: Charing Cross - A Witness to Changing Times
(February 02, 2018)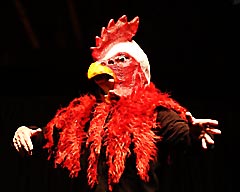 Rafi Peer International Puppet Festival 2018
(January 23, 2018)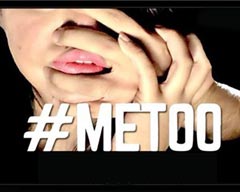 Theatre Review: #MeToo by BlankPage Productions
(January 12, 2018)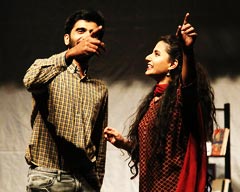 Theatre Review: Bol Kay Lubb Azad Hain Teray
(December 21, 2017)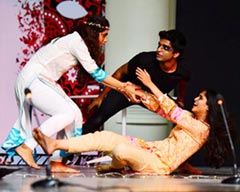 The Fringe 2017 – Intra-IBA Theatre Competition
(December 15, 2017)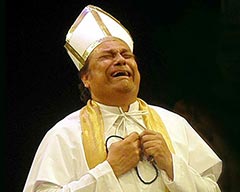 Theatre Review: 'Yahudi ki Larki' by NAPA at National Theatre Festival 2017
(November 02, 2017)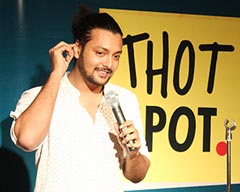 Bachay Panch Hi Achay (5 Kids are Enough) - A Saturday Night Comedy Show
(October 17, 2017)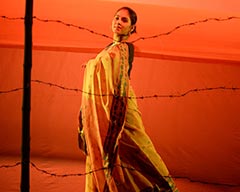 Ajoka Theatre's 'Shehr-e-Afsos - A City of Sorrow'
(October 13, 2017)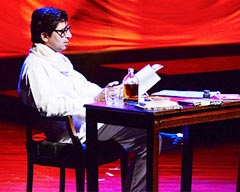 Theatre Review: 'Kaun Hai Yeh Gustakh' - Ajoka's Play about Manto
(October 12, 2017)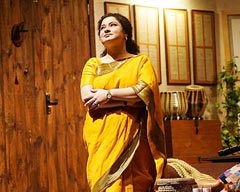 Theatre Review: 'Mushk - Fragrance' in Lahore
(October 10, 2017)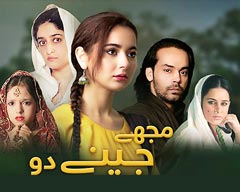 Drama Review: 'Mujhay Jeenay Doh'
(September 22, 2017)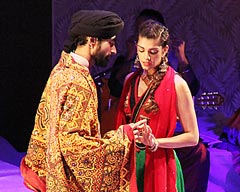 Heer Ranjha – Retelling Kaifi Azmi's Script in an Urdu Musical
(September 11, 2017)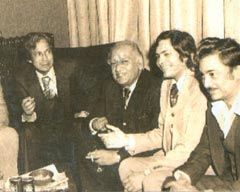 70 Years of Theatre: A Flashback Through the Ages
(August 30, 2017)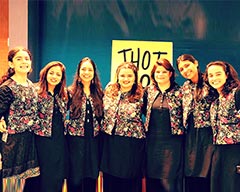 'The Khawatoons' Celebrate their First Anniversary!
(August 02, 2017)