Japanese Photography Exhibition 'Tohoku'
Written by: Shahnawaz Ramay
Posted on: November 10, 2017 |

Comments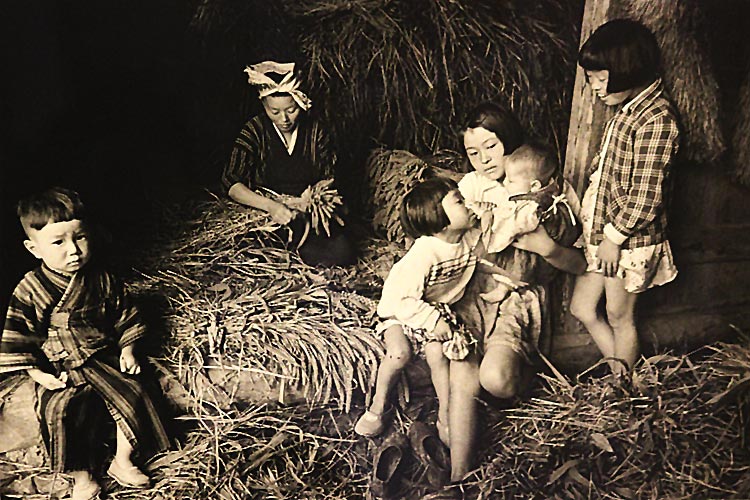 Teisuke Chiba's 'Village Children' (1961)
On 8th November, the Ambassador of Japan to Pakistan H.E. Mr. Takashi Kurai, inaugurated a photography exhibition by Japanese artists at Pakistan National Council of Arts (PNCA). The exhibition showcased Japan's rich cultural heritage, and marked 60 years of Pakistan-Japan cooperation. The focus was Tohoku, a region in the northeastern section of Japan, with the exhibit divided into two galleries.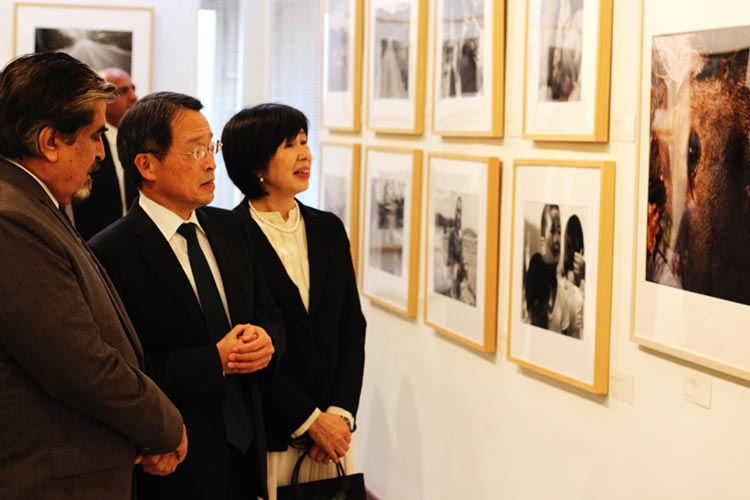 Mr. Jamal Shah, DG PNCA and Ambassador of Japan H.E. Mr. Takashi Kurai
In his keynote address, H.E. Takashi Kurai said, "Even though Tohoku was hit by a 9.0 earthquake, we have tried our best not to limit the work to this aspect. This is a great opportunity for us to showcase our country's culture and traditions to an international audience, especially Pakistan, with whom we are completing 60 years of mutual cooperation."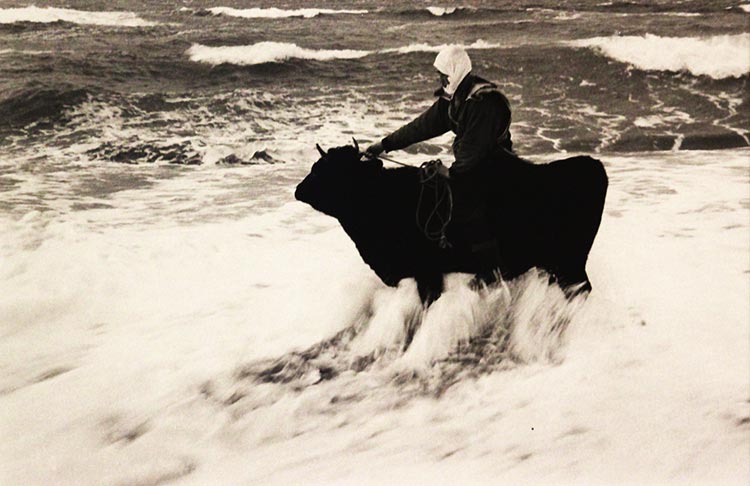 Ichiro Kojima's 'Isomatsu' (1960)
Upon entering the first gallery, one was greeted by Ichiro Kojima's work, one of the two senior artists showcasing their photography from as early as 1940s. Kojima's black & white images were alive with the underlying quality of grainy photography, testifying that his work had withstood the effect of time. The other senior artist was Teisuke Chiba, whose images mostly depicted everyday farming life, but at times also captured jubilant moments from festivals.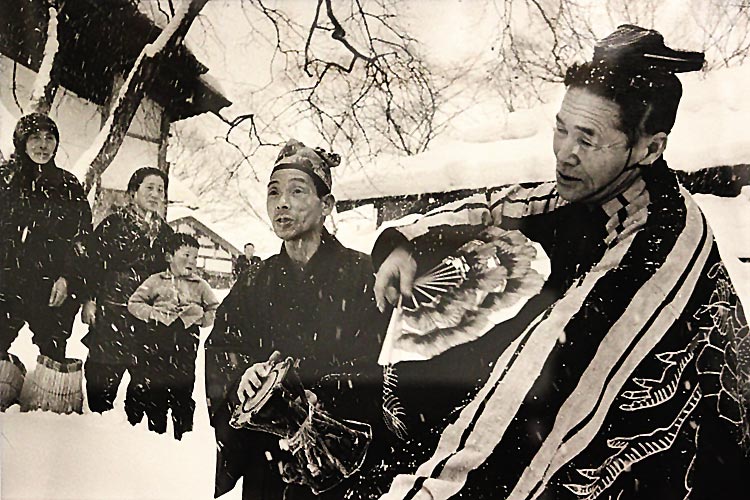 Hideo Haga's 'Manzai, Yokote, Akita' (1962)
Hideo Haga's black & white photography captured more endearing instances, in the form of festivities and rituals. Almost in sync with Haga's theme, was Masatoshi Naito's colorful and vibrant photography of ritual masks. The composition of each photograph emphasized the overlarge masks, which had both serene and grotesque expressions, depicting local mythological creatures such as 'Oni' (demons). Interestingly, each facial expression was beautifully tied with a color association, which was pleasing to the eye and conveyed the concept to the viewer.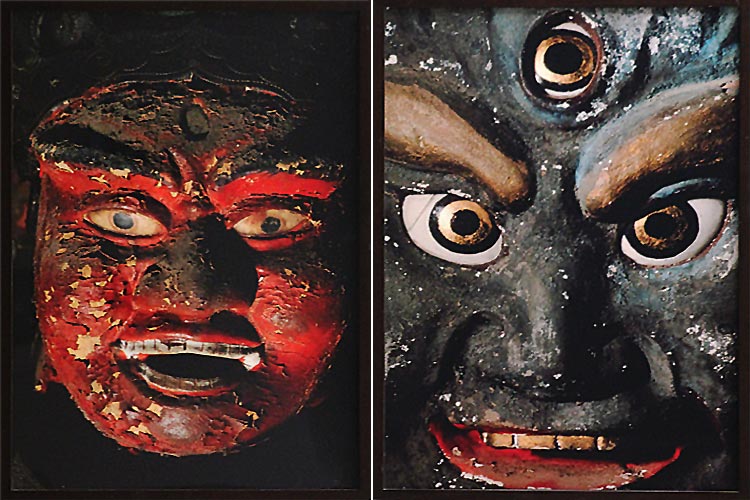 Masatoshi Naito's 'Aizen Myouo, Ragaraja Churenji' and 'Statue of Osawabutsu' (1981 -82)
Hiroshi Oshima also favored a monochromatic approach, but his themes were more personal. With some photographs of human faces, even his landscape shots had human subjects positioned in them, so that they encapsulated a forlorn and ageless feel. Juxtaposed with his serene depiction of human lives, the room ended with Masaru Tatsuki.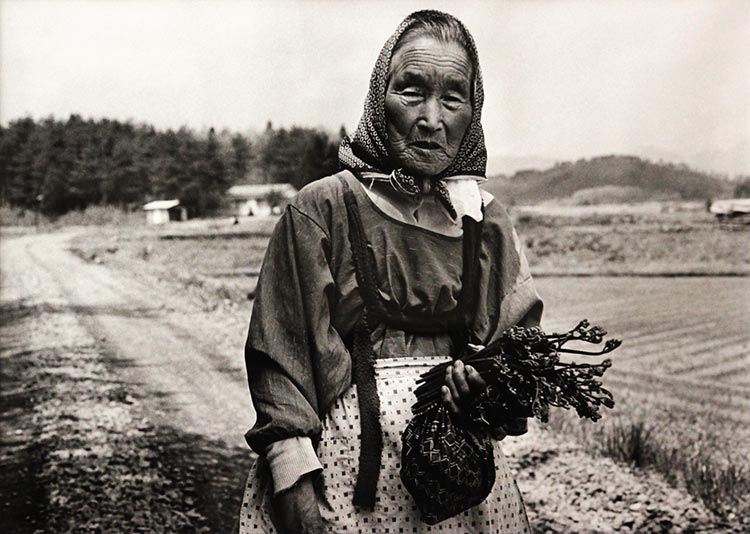 Hiroshi Oshima's 'Nagasawa, Kanegasaki - La Ville De La chance'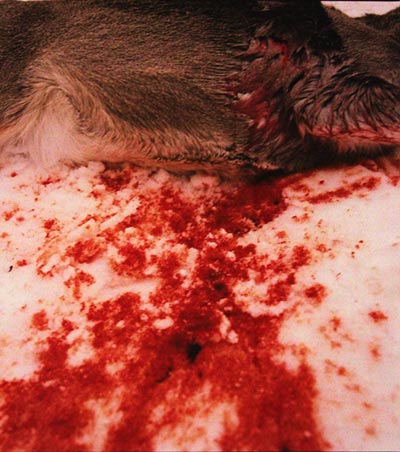 Masaru Tatsuki's 'Deer Blood' (2009)
With the exception of one photograph, where a gaggle of cheerful girls pose for the camera, Tatsuki's collection depicted the untold stories of hardship, survival and death. He has chosen to utilize a full color palette, while his human subjects have grim expressions, the lines etched in their skin proving their struggles. One eerily haunting image of a hunted deer showed the contrasting blood against white snow; a haunting perspective on the continuity of life.
In the second gallery, one was greeted by Meiki Lin's beautiful nature photography, shot in a way that made the forms and shapes come alive. At a glance, his photography can be mistaken for blow-ups of microorganisms under the microscope. His strength lies in capturing vivid imagery, saturated with color so that nature appears as mathematical shapes using reflections.
The collection of the Sendai group focused on the architecture and cityscape of Japan. It emphasized symmetry and shape which translate particularly well in monochrome. The postcard like pictures were displayed in a neat collage and arranged in such a symmetrical manner, further emphasizing the theme.
Crossing that, the room ended with Nao Tsuda's photography of sprawling landscapes, which emphasized the usage of negative space. His images had a beautifully haunting emptiness to them, but still conveyed a sense of privacy and intimacy.
Just outside the galleries, another small exhibit displayed images taken under a photographic exchange program. This collection of photographs by Pakistanis captured much loved aspects of Japanese culture, such as antique castles, shrines, sakura blossoms & the natural coastline. Ms Kaori Ono, a Japanese photographer who visited Lahore, managed to accurately capture the essence of being Pakistani. Her work touched upon the elusive identity and dynamic lifestyle of diverse Pakistani citizens.
The exhibition is open to the public till November 21st. Although Pakistan National Council of Arts is considered the best with regards to propagating arts and culture, it was slightly disappointing that no one was guiding the visitors. Flyers about the exhibition were tucked away behind the door. The name plaques kept falling off, punctuating the serene experience with loud thuds. Despite this, the incredibly well-lit gallery provided a quiet experience that was almost therapeutic in nature.
You may also like: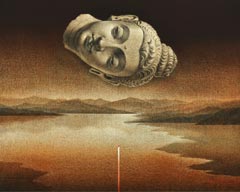 To Reflect: To Recognise
(February 12, 2018)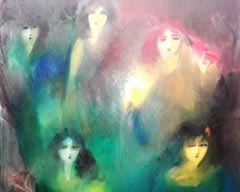 Art Review: Raja Changez Sultan at Tanzara Gallery
(January 19, 2018)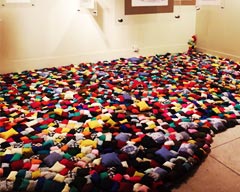 NCA Rawalpindi Degree Show 2017
(January 17, 2018)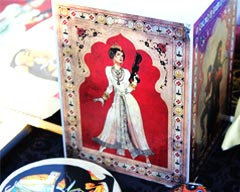 Winter Fete, Islamabad
(January 09, 2018)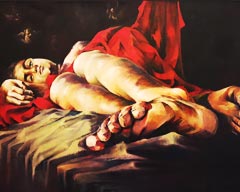 Review: 9th National Exhibition at PNCA
(January 02, 2018)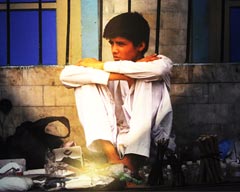 Yeh Hai Karachi 2: Photography and Film Exhibition
(December 20, 2017)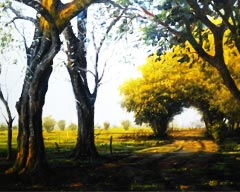 Art Review: Punjab Romanticism by Zulfiqar Ali Zulfi at Tanzara Gallery, Islamabad
(December 18, 2017)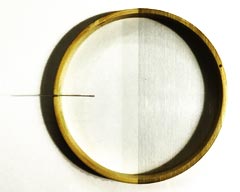 Art Review: Reading Between the Lines at Sanat Initiative, Karachi
(December 05, 2017)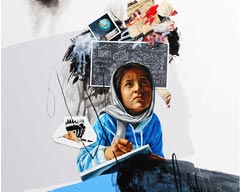 Art Review: The Onrushing 2 at Gallery 6, Islamabad
(December 04, 2017)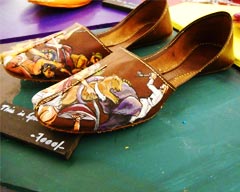 Daachi Arts and Crafts Exhibition 2017
(November 13, 2017)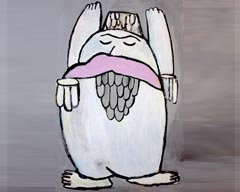 Art Review: 'Loompaland' at Studio Seven, Karachi
(November 09, 2017)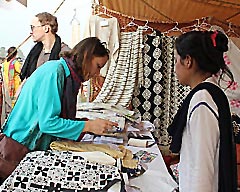 The Behbud Bazaar, Islamabad
(November 07, 2017)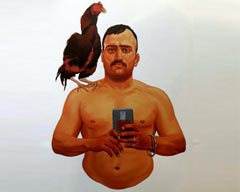 The Karachi Biennale 2017 (KB17)
(October 27, 2017)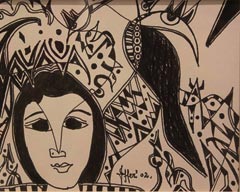 Wahab Jaffer Exhibition Opens at Tanzara Gallery, Islamabad
(October 20, 2017)