The 9th Karachi Literature Festival
Written by: Sania Ahmed Khan
Posted on: February 15, 2018 |

Comments | 中文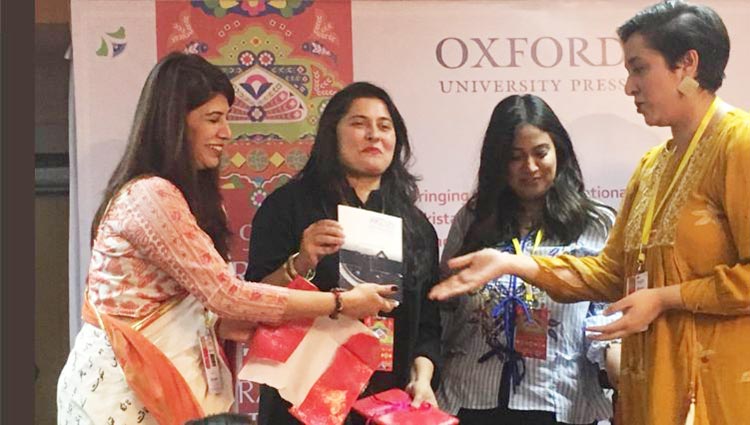 (L-R) Sabyn Javeri and Sharmeen Obaid Chinoy at the launch of Arzu Anthology (Source: Catherine M King)
The 9th Karachi Literature Festival was held at the Beach Luxury Hotel, from 9th to 11th February, 2018. The event attracted diverse crowds to its various panel discussions, book launches, open-mic sessions, author signings and stage performances. It featured 235 speakers and performers; the highest number compared to past editions. Funded partly by corporate sponsors, the festival is considered the most dynamic of its kind in Pakistan.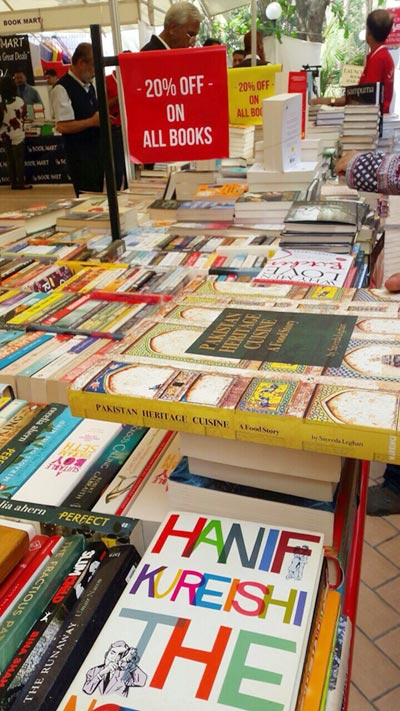 Book stalls at KLF
At the inauguration ceremony, writer Asif Farrukhi urged participants and visitors to reflect upon Pakistan's problems, even when indulging in books, poetry or music. This concern was observed across the panel discussions, with topics like, "Universities or Nurseries of Terrorism?" "Can Art and Culture Save the City?" and a book launch for "The Faltering State: Pakistan's Internal Security Landscape."
On the second day, 'Arzu Anthology: Student Voices Against the Odds,' a collection of creative work by students of Habib University, was launched. The editor of the anthology, Sabyn Javeri, author of Nobody Killed Her and faculty member of Habib University, took the lead in this project by motivating her students. Besides Sabyn, Sharmeen Obaid Chinoy attended the launch.
While addressing the audience, Chinoy shared how she ventured into writing at the age of fourteen. In her own words, as a young journalist for Dawn and The News, her writing set the foundation for who she later became. At age nineteen, she met a female government employee, who had saved cutouts of her published work. The woman had closely followed Sharmeen's stories, sharing them with her daughters and sisters. She found Chinoy's bravery inspiring; her talent laudable. Through Chinoy's work, she recognized that women too have a voice.
Moving on, some of the student writers read out their work. Zoha Jabbar, a senior at Habib University, recited her poem titled, "Takalluf." It was a moving piece that narrated how speaking fluent English has caused her to lose touch with her mother tongue. Yusra Habib read out an excerpt from her essay "The Love Story in my City," which was inspired by the intricacies of a citizen's life in Karachi.
The anthology is proof that our youth has many stories to tell, be it through poems, flash fiction, short stories or essays. They simply need the opportunity to get published, thereby launching their literary careers. Publication provides writers with validation, and exposes them to a larger audience. Nevertheless, it was heartening to see that the lack of publishing opportunities hasn't deterred aspiring writers from embarking on such projects. The anthology is a wonderful platform for the youth to express concerns over local issues.
Over the years, Karachi's law and order situation has diminished people's sense of safety, security, power and representation. In light of this, a session titled 'Can Art and Culture Save the City?' moderated by Naila Mahmood and featuring Durriya Kazi, Sania Saeed, Faraz Hamidi and Yawar Jilani was organized. The session focused on the role of art and culture in making cities more inclusive.
Sania Saeed, a renowned theatre actress with over two decades of experience in show business, described theatre as a covertly controlled medium. She lamented that theatre has been relegated to the margins of our society and expressed disappointment over a culturally paralyzed youth. The young adults at the session were asked about performances they'd attended as compared to films seen in the cinema. Only a few confessed having attended a live performance.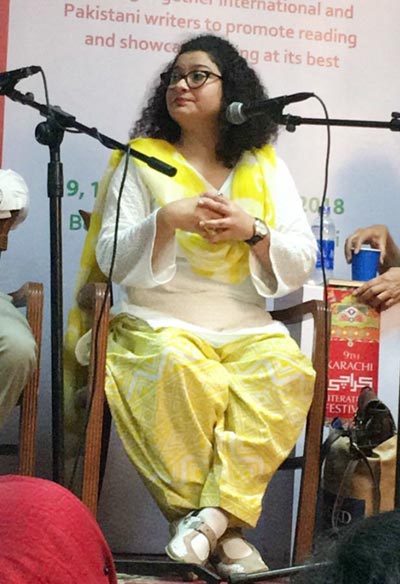 Sania Saeed at KLF (Source: DAWN)
Saeed also spoke about the many restrictions that institutions have placed on theatre groups. As an actress, she has begun to self-censor, since she feels psychologically discouraged from experimenting. The fact that there are no large auditoriums in Karachi, besides the Arts Council, is an example of how theatre is barred from becoming an influential medium.
Durriya Kazi expressed optimism about youth opting for art education, but said that an artist is only trying to bring order to the chaos. The purpose of art is to reflect on things – artists cannot change a society in the way that an economist or politician can. Kazi highlighted how a chain reaction occurs when a student applies to an art school due to a newspaper advertisement, then his brother or cousin gets interested, and finally a neighbor. "When a student carries his canvas on public transport, and an onlooker shows interest, we have essentially created inclusivity," she said.
Faraz Hamidi spoke briefly about how posters and campaigns can cause uproar. And yet graphic designers aren't protestors holding placards. They are only gathering support for a cause.
For those wanting a break from discussions, the festival featured an elaborate section of book stalls, which were also selling stationery at discounted prices. Qawwalis, concerts, mushairas, plays and dramatic readings were arranged for visitors at the end of each day. The event, as always, was free and open to the public.
You may also like: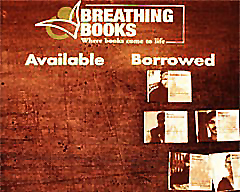 Breathing Books - Where Books Come to Life
(February 16, 2018)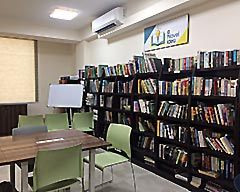 A Novel Idea - Book Swapping Libraries in Karachi
(February 01, 2018)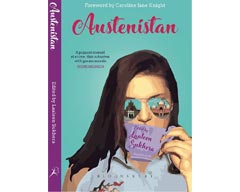 Book Review: Austenistan
(January 25, 2018)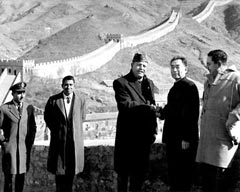 From People to People, Pakistan-China Relations since 1965
(December 12, 2017)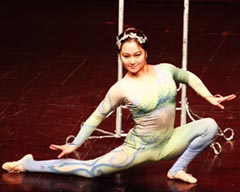 Rhythm of Liaohai Gala at PNCA, Islamabad
(December 08, 2017)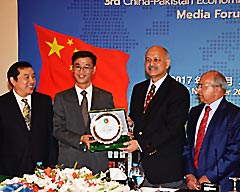 3rd CPEC Media Forum, Islamabad
(November 28, 2017)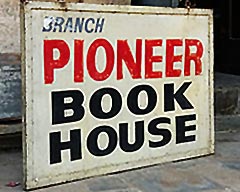 Pioneer Book House, Karachi
(November 24, 2017)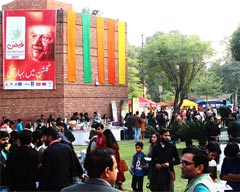 Faiz International Festival 2017
(November 22, 2017)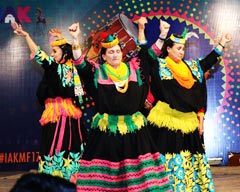 Lok Mela comes to Karachi
(November 17, 2017)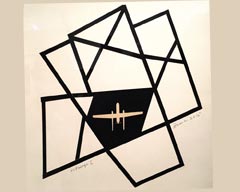 Writing Partition in Urdu
NYU's Urdu Conference
(October 13, 2017)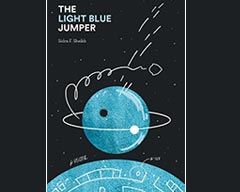 Book Review: The Light Blue Jumper by Sidra F. Sheikh (First Pakistani science fiction novel)
(October 02, 2017)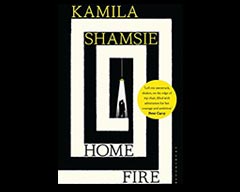 Book Review: Home Fire by Kamila Shamsie
(September 07, 2017)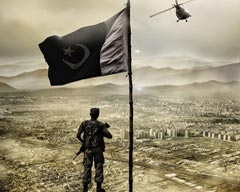 Pakistan's Armed Forces face challenges in 2017 with a New Confidence
(September 05, 2017)