Fall in Love the Karam Lebnan Way!
Written by: Aiza Azam
Posted on: May 27, 2015 |

Comments | 中文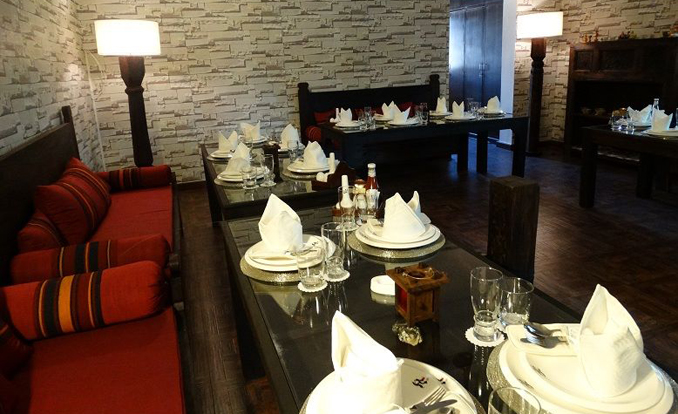 Karam Lebnan Restaurant, Islamabad
Karam Lebnan is one of the few restaurants in Islamabad devoted exclusively to Lebanese cuisine, and easily takes the cake for excellence. With food authentic in recipe and flavor, and of consistently high standard, it is the only place in the city that can be recommended for a quality experience in Lebanese fare.
Situated on Parveen Shakir Road, there are no signs to advertise the venue, yet the diner who knows what he is looking for will find it without difficulty. A red brick exterior is adjacent to a huge garden laid out with seating to enjoy warm weather in winter or cool summer evenings. The interior is tastefully done and comfortable, the ambience relaxing, although traditional Lebanese folk music, instead of the pop culture variety indiscernible from music from the rest of the world, would go a long way towards enhancing the dining experience.
The menu is very large and varied. There are the usual soups and salads, hot and cold mezze, a succulent barbeque selection, and of course the shawerma. For your first time there, it is advisable to go for a selection of starters, and a main or two, to give you something of an overview of the restaurant's offerings and tastes. Our recommendations:

(l-r) Falafel, Fried Kibbi and Hommos with fried meat
From the Cold Mezze menu, start with the Grilled Halloumi cheese (be warned, it leans towards the salty side), Hommos (so creamy and ridiculously delicious, you're probably going to ask for another serving), Baba Ganoush (that old eggplant standby) and the Vine Leaves (grape leaves stuffed with rice and vegetables). The Hommos with Fried Meat is a good option too; this one comes topped with pine nuts and tiny bits of fried meat. Alternatively, you can ask them for a platter which contains a little bit of everything, but in all honesty, it takes away from the pleasure of picking a bit here and a bit there from beautifully decorated individual dishes. Warm pita bread, fresh from the oven, is served as you eat. For Hot Mezze, try the Fried Kibbi (stuffed meatballs) and the Spinach Fatayer (spinach pastry). The Falafel is always a good go-to as well.
If you're still hungry and have room for the main, the Chicken Tawook is always a safe and tasty option, with the Chilli Tawook offering a version with more kick. The chicken is very nicely done so that it's juicy and tender. For meat lovers, have the Kabaab Khishkhash. Here again, you can try a platter instead, big enough for 2 persons or one for 4, depending on your number. You're served a dish covered with a thin layer of bread; cut into and peeled back by your server at the table, it opens up to reveal a treasure of chicken and beef with vegetables, all baked to perfection inside the bread which has also soaked up the delicious juices of the meat as it cooks.
You can't leave the place without trying at least one dessert. We wholeheartedly recommend the Katayef, a cheese-filled pastry, lightly fried till it's golden, spooned over with syrup (so lightly flavored you can't really tell it's even sweet!) and sprinkled with ground pistachio. A piece each should suffice (though frankly you should have at least two, they're so good), paired with the Karam Lebnan Special Tea (spiced tea made from six different herbs).
All in all, this satisfying experience will not be enough. You will come back to Karam Lebnan and you will want to try more.
You may also like: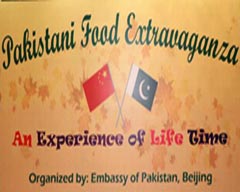 Pakistan Food Extravaganza in Beijing
(January 30, 2018)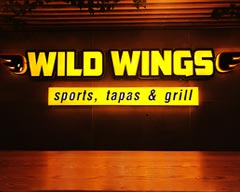 Food Review: Wild Wings, Islamabad
(January 26, 2018)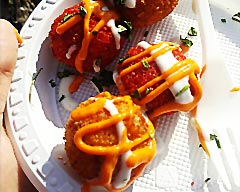 Karachi Eat 2018: The Good & the Bad
(January 16, 2018)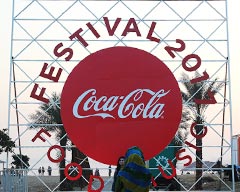 Coke Festival 2017 comes to Islamabad
(December 11, 2017)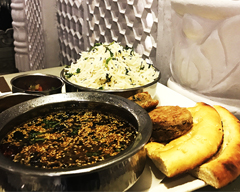 Food Review: Rahdaari
(December 07, 2017)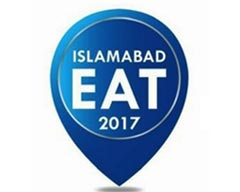 Islamabad Eat 2017: Don't Speak, Just Eat
(November 14, 2017)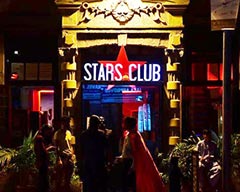 Stars Club: Karachi welcomes its first film-themed café
(November 06, 2017)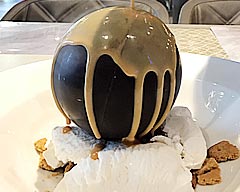 Food Review: Browns, Islamabad
(October 19, 2017)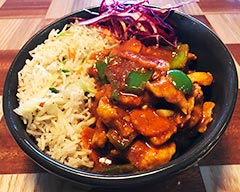 Wok Fusion Café
(October 09, 2017)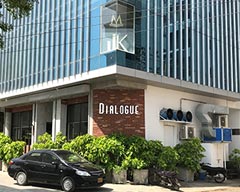 Food Review: Dialogue Restaurant, Karachi
(September 29, 2017)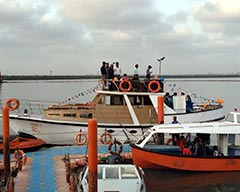 Savor Boating and Restaurant: A Unique Experience
(September 08, 2017)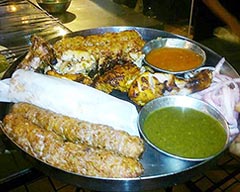 Boat Basin Food Street, Karachi
(August 25, 2017)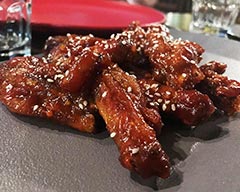 Food Review: #EAT, Islamabad
(August 11, 2017)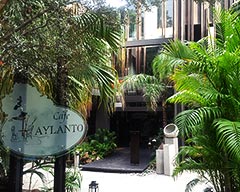 Food Review: Café Aylanto, Islamabad
(August 04, 2017)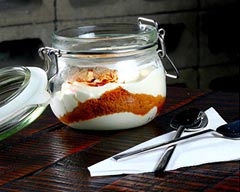 Food Review: Soi Asian Bistro, Karachi
(July 28, 2017)