Khaas: The Lady behind its Culinary Success
Written by: Sarah Khan
Posted on: June 17, 2014 |

Comments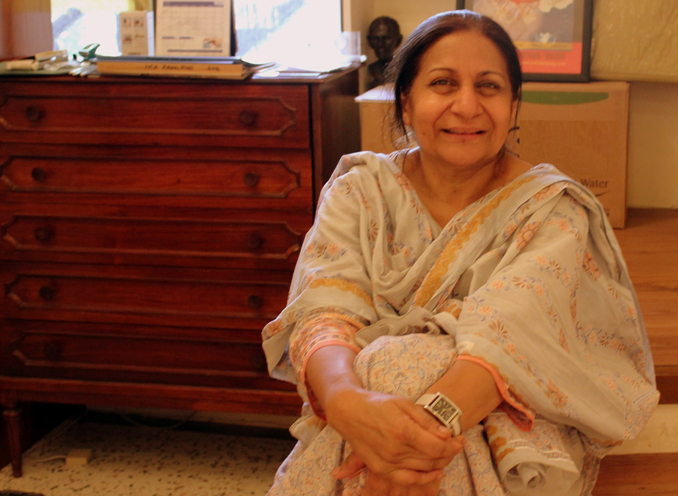 Tony (Riffat Moin)
Khaas Gallery Café is known for its unbeatably elegant ambiance and a superb dining experience. To unveil the secret behind the culinary success of Khaas, we met its head chef, Tony (Riffat Moin). Armed with a friendly smile and an unpretentious grace as she met and greeted her guests, Tony turned out to be as delightful as her delectable culinary treats. There is a radiance that emanates from her amazingly hospitable, kind and warm nature.
Tony shared that she was never formally trained as a chef; she has always had a knack for cooking, experimenting with new recipes and presenting food in an attractive manner. In 1985, she started her catering business in Rawalpindi whereby she supplied complete meals to homes, offices, embassies and various private events in the twin cities. Her services, owing to her great talent for cooking, were also hired for providing desserts and salads to presidency banquets arranged in the honor of visiting dignitaries, such as the Queen of England.
Her collaboration with Khaas Gallery came about spontaneously, she told us. It was an informal family affair. "One day we were just having dinner and my niece, who owns the art gallery, asked me if I'd be interested in running the gallery's café space." She readily agreed and never looked back. Tony's success as Khaas' chef extraordinaire began to build based solely on the quality of her work, and not due to any entrepreneurial ties.
She cooks the whole menu herself, which makes her indispensable to the café's operation. "It does not – cannot – run without me," she added with a smile.
Khaas offers an eclectic menu, and aims to cater to people who are fond of home-cooked food and a pleasant, soothing ambiance. We had heard great reviews of Tony's culinary skills but when we asked her whether she believes people like her food or not, she answered: "Never had any complaints", with a modest chuckle.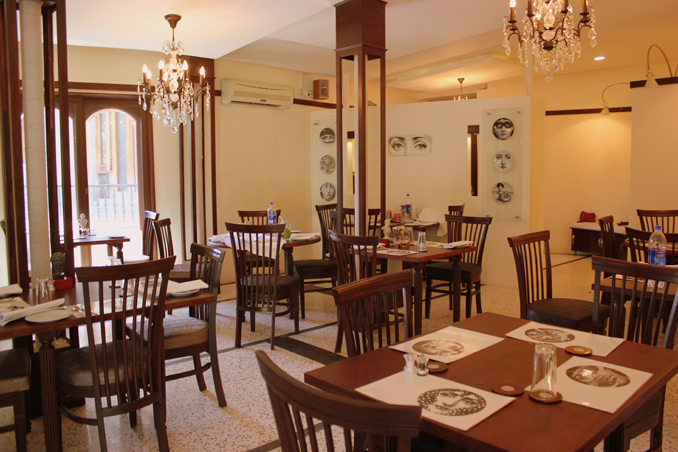 Khaas Café
Khaas Café serves only lunch; however, it occasionally remains open in evenings for private bookings also. Tony explains that the café offers lunch only because she does not want the hassle of being tied up the entire day. Also, she does not want Khaas' evening activity to be a cause of any inconvenience to its neighbours.
She shares that all the dishes she serves are based on original recipes which she works out through trial and error, and keeping in view people's tastes and feedback. "I do not consider myself an expert and so I always remain open to criticism," she said. She mentioned her salads, Japanese beef, Khao soi, and stir-fried chicken, to be some of the best things the café offers.
We wanted to know the particular criterion that Tony considers while putting together her team for the restaurant. "They should be quick like me," she said. We got to see her in action in her kitchen, working with amazing finesse, and we knew what she meant. She tells that she finds it unnerving if her helpers are unable to keep pace with her.
Tony remains thoroughly involved with the day to day running of the restaurant: from managing the accounts to serving the food and everything that transpires in between.
We wanted to probe into Tony's professional culinary secrets by asking her about some tips for putting together a perfect lunch. She smiled and replied: "Bass haath ki baat hai" (It's probably in the hands). If you put your heart into what you are making, it certainly turns out great.
Tony does not plan to expand this café to a larger area; she enjoys the scale on which she works now because she is able to give it her best. "This kitchen is my baby", she joyfully expressed, which rings true because she seems to own and nourish it like one.
In the end, we asked her about what qualities, she thinks, make her a success. She replied that she is very consistent, and also very particular about the details. "If I take on a commitment, then I make sure I carry it to the fullest."
With all her warmth, commitment and energy, she was an absolute delight.
You may also like: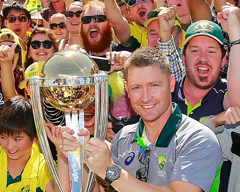 Australia Pulverizes New Zealand to Bag World Cup 2015 Trophy
(March 30, 2015)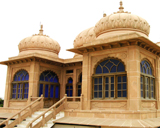 The Undying Grandeur of the Mohatta Palace Museum
(March 29, 2015)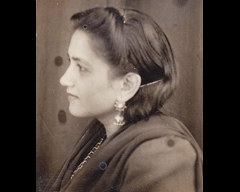 Ada Jafarey: A Tribute
(March 27, 2015)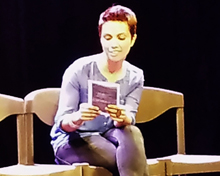 Me, My Mom & Sharmila: Fawzia Mirza and the Brown Woman
(March 26, 2015)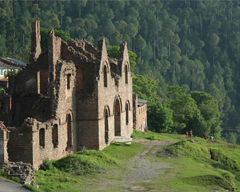 Silk Road: The Picturesque Mansehra and Abbottabad-VI
(March 25, 2015)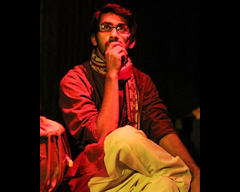 Azeem Hamid and the Independent Theatre Company
(March 25, 2015)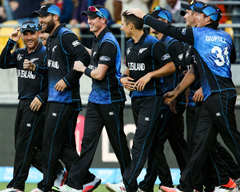 New Zealand to Choke South Africa and India to Overpower Australia?
(March 24, 2015)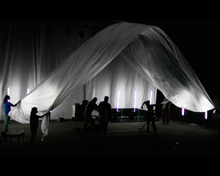 NAPA International Theatre Festival 2015: 'Among Fog'
(March 20, 2015)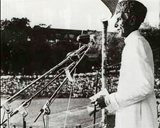 Pakistan Resolution Revisited
(March 20, 2015)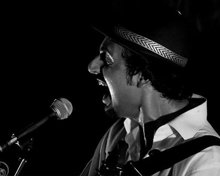 Faizan Tirmizi - The Ideology of an Aspiring Musician
(March 12, 2015)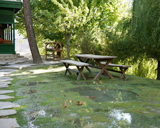 Hunza Valley: A Fine Balance between Tradition and Modernity
(March 10, 2015)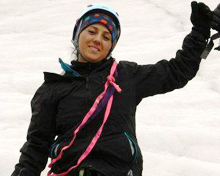 Samina, we are proud of you!
(March 06, 2015)