'Lahore Eat' and the 'Lahore Food Bazaar': The Real Foodie's Paradise
Written by: Momina Mindeel
Posted on: February 29, 2016 |

Comments | 中文 (Chinese)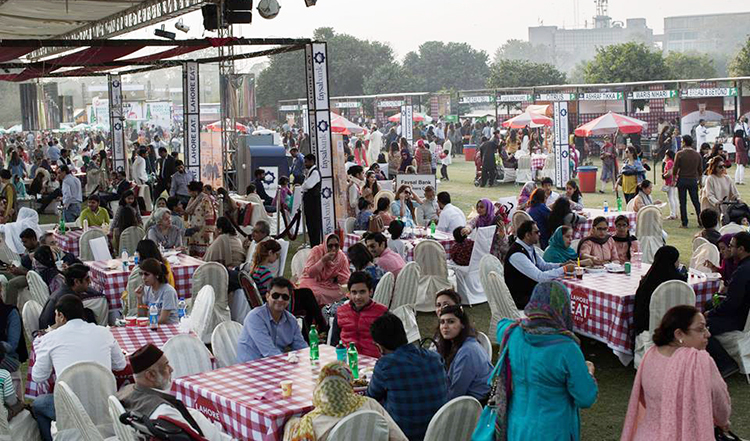 The Lahore Eat Festival had a phenomenal turnout (photo by Mino NMV)
Four parallel queues of vehicles, blocking the road up until gate no. 2 of the colossal Race Course Park, marked the beginning of one of the biggest food festivals of Lahore – Lahore Eat 2016. This three-day festival, put together for the people of every taste – took place on 26th, 27th and 28th of February 2016. Hoards of people, belonging to almost all areas of Lahore (and Punjab, for that matter), visited the festival to satisfy their taste buds. The place harbored more than 50 food stalls, a playing area for kids, and an enormous stage for musical performances. Almost all the stalls belonged to the most famous eateries of the city.
A jolly guy at the Espresso stall distributed free Espresso cups to almost everyone who would converse with him and buy something as meager as fries from his stall. As we were about to leave, he bid us farewell and shouted in a hilariously rehearsed tone, "Good night, don't fight, sleep tight, don't let the bed bugs bite." For us, that was one of the best moments at the Lahore Eat.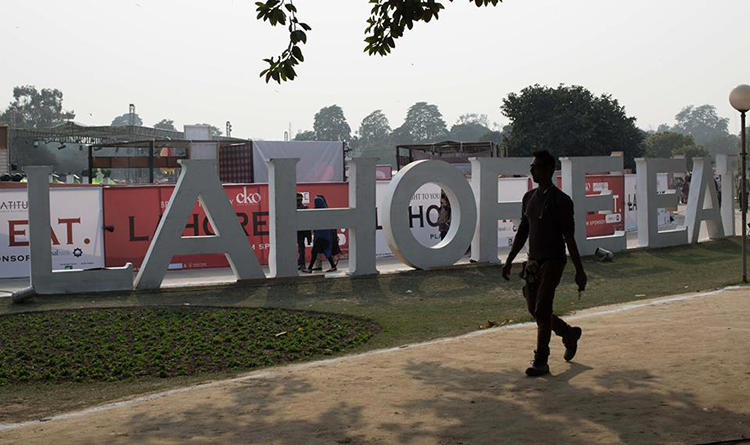 (photo by Mino NMV)
A few eateries like The Pantry House and Sweet Affairs had a few tables set up, just outside their stalls, so as to give their customers a hint of the actual restaurant environment. Dumpukht by Pearl Continental attracted a number of people with their 'All Prices 300' board, placed right outside one of their stalls. Maro Tandoors' Nutella and Cheese Nan – coupled with some strong Chai from Sarak Par Karak (an initiative started by three LUMS students – Zaeem Shahid, Noor Zehra Ibrahim and Muhammad Mubeen) – remained the highlight of the day. Other prominent stalls included Khyber Village, Peeru's Café (coupled with their quintessential lights and decorations), Dawn Foods, Zucchini, Awesamosas, Dastarkhuwan, Bombay Chowpatty, Nishat Hotel, Waris Nihari, Citrus, Café Backyard, The Daily Deli, Shezan, Chili Chutney, Papa Roti, Outpost BYOB, The Rice Bowl, Shan Foods (complete with chefs, embellished cooking tables and their boxed products), Desi Pakwan, Lahorelicious, Mocca, Shanghai Chinese, The Lahore Social, Scafa, Fish & Chips and Tacos, Cosa Nostra, Lebanese Lounge, Hunza Organic Food (Yes, all the way from Gilgit-Baltistan), Shut up and Eat, Masoom's, The Delicatessan, and so many more. The festival, although restricted to a certain class due to an entry fee of Rs. 250, was a commendable effort indeed.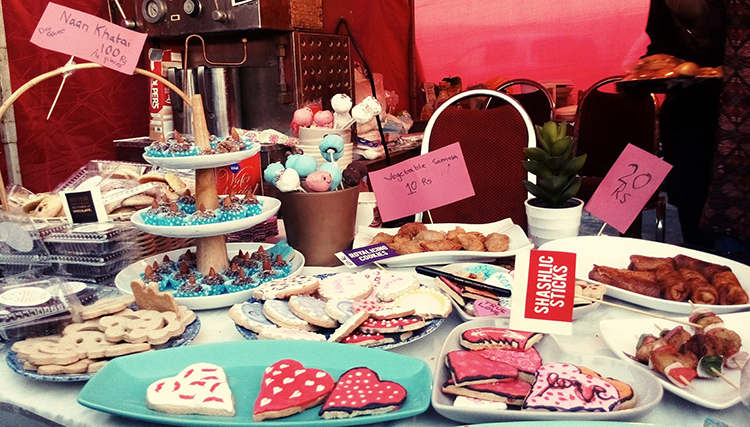 Frusta Delights at the Lahore Food Bazaar (Home Made Happiness)
Lahore Food Bazaar, on the other hand, which took place last week at the Fortress Square Rooftop, was an attempt to promote local tastes. It featured not only the big names, but small household efforts as well – Basilico by Amna Kaleem, Kitchenette, Baker's Wife and In the Mix Bakers, for instance. The place was considerably small as compared to the Jilani Park, with a limited number of stalls and a small seating area. The entry ticket was also cheaper, at Rs. 100. The place had been embellished with immensely colorful Jhandian and decorative lights. Apart from the food and ice cream stalls (which covered most of the space, with almost 4 to 5 stalls of various companies of ice creams), Food Bazaar also featured a stall – 'Prisms and Reflections' – displaying comical cards and similar handmade items. The rooftop was much smaller as compared to that of the expansive Jilani Park. However, the festival radiated a cozy and homely feeling throughout. The evening musical performances featured local bands and singers, which also contributed to the warmth of the festival.
On the contrary, the evening performances on the third day of the Lahore Eat featured Noori and Zoraiz Riaz (a second year student at LUMS). Music enthusiasts scattered all over the festival rushed towards the stage, and the Lahore Eat quickly turned into a mini-concert, with almost everyone swaying to the live music. The event exuded an aura of enthusiasm, happiness and utmost fervor, coupled with delicious food.
However, one thing that several people noticed was yet another festival called Food Mela, also happening in the Race Course Park, within a one-kilometer radius of the Lahore Eat. The Mela had no entry fee whatsoever, and seemed to occupy a major chunk of the sprawling Race Course. The place was adorned with Ferris wheels, pottery and crockery stalls, jewelry and handicraft shops, astronomy experts, as well as Kebab and Tikka stalls, together with the stalls of not-so-famous eateries of Lahore. It was astonishing to see how much the two festivals differed in their target audience, despite being located in the same premises.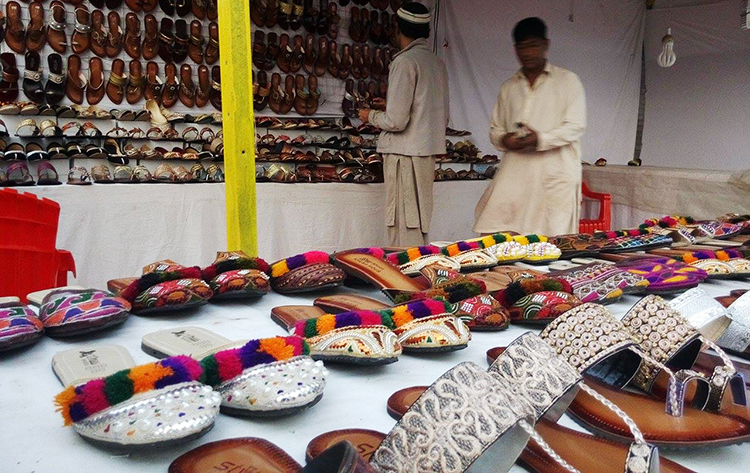 A shoe stall at the Food Mela
As Zara Shahid – a second year law student at LUMS – commented, and I quote: "It was unsettling to see two Food Festivals happening simultaneously at Jilani Park Lahore, one for the "poor" and the other for the well-off with a ticket. The alleged pretext for the ticket was to facilitate a safe environment and to ensure that only families showed up. But that's funny, given that many families found the ticket to be excessive with the inevitable added expenditure inside. I'm just thinking from the perspective of a poor man's child, and what he would have felt standing outside the Lahore Eat – a place not for him, much like many other things in life."
You may also like: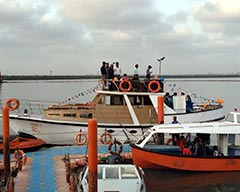 Savor Boating and Restaurant: A Unique Experience
(September 08, 2017)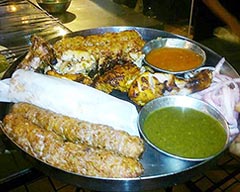 Boat Basin Food Street, Karachi
(August 25, 2017)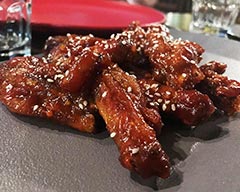 Food Review: #EAT, Islamabad
(August 11, 2017)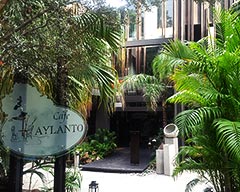 Food Review: Café Aylanto, Islamabad
(August 04, 2017)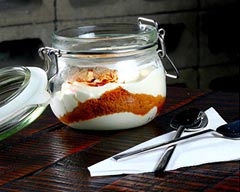 Food Review: Soi Asian Bistro, Karachi
(July 28, 2017)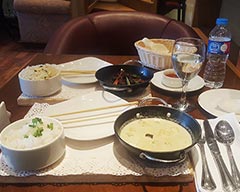 Food Review: The Chinese Café
(July 21, 2017)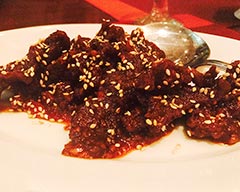 Food Review: Yum Chinese and Thai Restaurant
(July 14, 2017)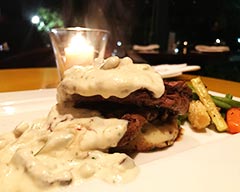 Food Review: English Tea House, Islamabad
(June 23, 2017)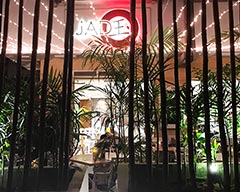 Food Review: Jade Café by ChinaTown, Islamabad
(May 19, 2017)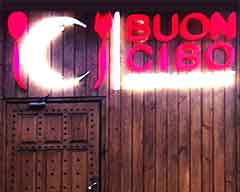 Food Review: 'Buon Cibo' - A Treat for the Taste Buds!
(May 05, 2017)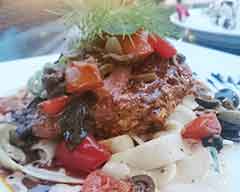 Food Review: Meraki
(April 28, 2017)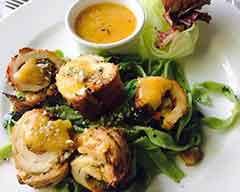 Food Review: Wild Thyme - A Taste of Hunza!
(April 21, 2017)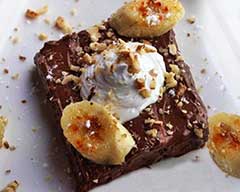 Food Review: 'Cosmopolitan', a Café with a Message
(April 07, 2017)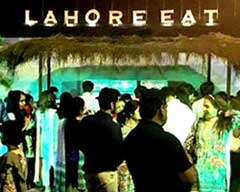 Celebrating the Love of Food with Lahore Eat 2017
(April 03, 2017)