LAHORE LITERARY FESTIVAL 2014 - DAY II

Posted on: February 26, 2014 |

Comments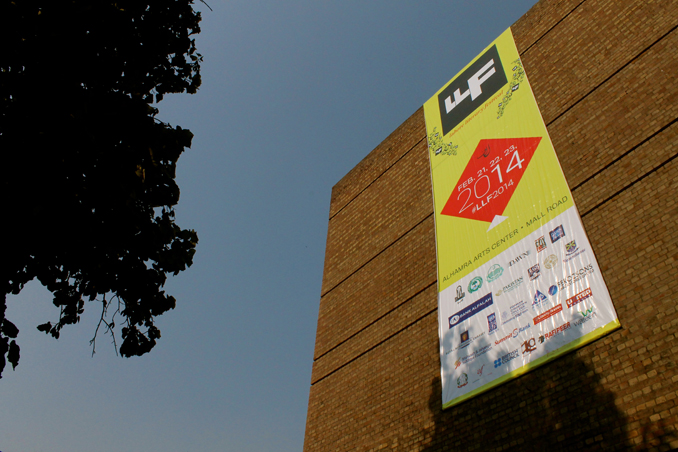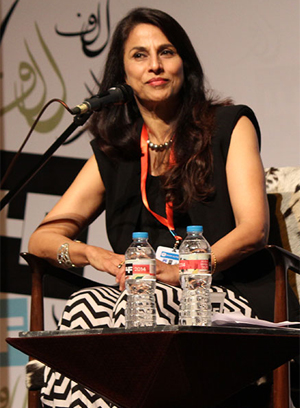 Shobha De
'Politically Incorrect' – Abbas Hussain
Shobha De was one of the opening sessions of the day and her spunk and vivaciousness was just what one needed to remain wide awake on an early start to a Saturday morning. She was provocative and witty and kept audience members absorbed with her bold analyses and outspokenness. Shehrbano Taseer moderated this candid session which covered topics ranging from domestic politics, Indian and Pakistani media the state of women in India and Bollywood.
Shobha De expressed her happiness at coming to Lahore, a city she termed as the sister city of Delhi and compared Karachi and Mumbai in a similar vein. "There seems to be a competition between Lahore and Karachi and that's quite a healthy thing,'' she observed with a mischievous smile. "However, while Lahore is the fun mistress, Karachi is the boring wife!" As expected, rapturous applause followed. Her witty one-liners were relished by the audience. When asked if she would compare Bilawal to Rahul Gandhi she mused, "Bilawal is just a babe in the woods; Rahul Gandhi on the other hand has been marinated in politics for years and can't be excused for his blunders so easily".
On the question of sexual violence against women in India, De remarked that economic factors played a huge part in gender politics. "There is a scramble for jobs. Unemployed men feel threatened by ambitious, career oriented women.'' She professed that she did not identify herself as a feminist but merely supported the underdog, which she believed happened to be the woman in current times. She went on to say that she would support men in the same spirit if they were marginalized in society. "Our constitution guarantees women equal rights. For me it's a question of following the law and implementing the constitution.''
She concluded the session by saying that Pak-India diplomacy had to go beyond soft cultural exchanges involving music and art and actually go into trade as business was the real game changer.
'Filming the Reluctant Fundamentalist' – Abbas Hussain
Filmmaker Mira Nair and popular Pakistani novelist Mohsin Hamid's session on 'Filming the Reluctant Fundamentalist' was conducted by Rachel Dwyer, professor of Hindi cinema at SOAS University.
Mira Nair spoke about how her association with Lahore began when she was invited by writer and musician Ali Sethi. She "fell in love" with the city which reminded her of Delhi. Having discovered a new, culturally vibrant Pakistan, she felt the need to show it to the world and negate the country's stereotypical image; she found Hamid's book, to completely gel with her vision. "I was fortunate to have Mohsin Hamid onboard as one of the screenplay writers along with Ali Sethi who helped me in capturing various elements of Pakistani culture." She expressed how Lahore is a second home to her and that she would love to be its citizen.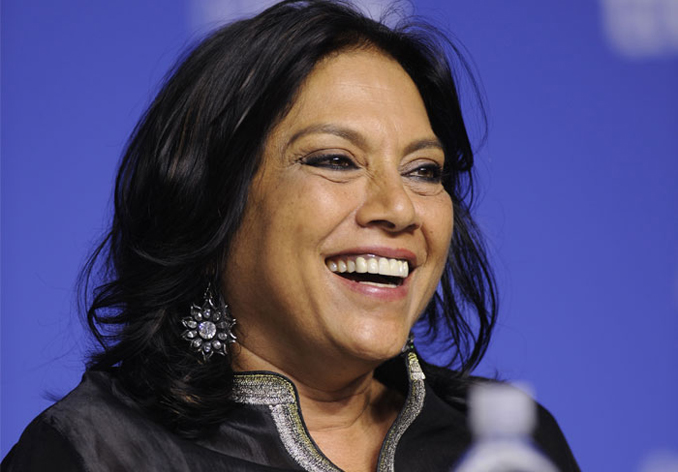 Mira Nair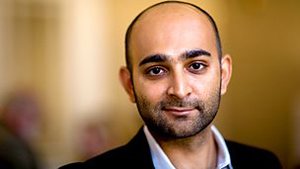 Mohsin Hamid
Speaking of the challenges of working with a large ensemble comprising of leading Hollywood and Bollywood stars like Kate Hudson and Shabana Azmi, she said, "The actors did not make much money from the film but they said that it was their honour to work in it as they felt stereotypes had to be broken. Hollywood actors are also quite sick of portraying a single vision of the Islamic world and South Asia and wish to be a part of work that depicts an alternative story." Casting, she related, had been a tedious process with hundreds of auditions from across the subcontinent, the U.S. and Britain, but in Riz Khan she met the perfect actor to play the protagonist, since his cultural background of a British Pakistan gave him a great understanding of the character's intricacies.
Mohsin Hamid joked that he was disappointed for not being offered the lead role in the film. Nair quickly interjected by saying in Urdu: "Mohsin, film kay ticket nahee biktay (The film tickets would not have sold)", and had the audience roaring with laughter.
'Citizen Cowasjee' – Salma Chaudhry
The panel discussion on the life of Ardeshir Cowasjee was conducted by Ayaz Amir, Framji Minwalla and Rafay Alam, with Ayesha Jalal as the moderator. The speakers were of the view that besides Cowasjee's weekly columns in Dawn News from 1988-2011 fastened onto his mordant drollness and his up-front take on critical issues facing Karachi as well as Pakistan. Cowasjee was also a social activist and humanitarian who spent his whole life striving for a more plural Pakistan where there would be no discrimination on the basis of religion, and only the rule of law prevailed.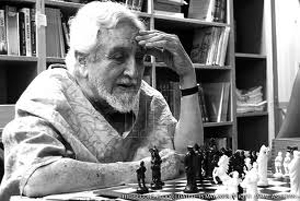 Ardeshir Cowasjee
Rafay Alam told the audience that Cowasjee's entire life had been marked by a deep sense of citizenship, rule of law, environmental protection and philanthropy. Ayaz Amir added to this by saying that while there was no dearth of rich people in Pakistan, yet no one had stood up for their people the way Cowasjee had, standing up for everything he believed was right. Ayesha Jalal apprised the audience of the book Vintage Cowasjee which is a collection of Cowasjee's articles that he wrote for Dawn and center on issues including politics, art, environmental protection, human rights, the rule of law, as well as his city Karachi, his people and other individuals whom he knew. The speakers held that the articles are as relevant today as they were when they had initially been written. "They are a historical documentation of our country and its problems from time to time", said Minwalla. The speakers held the audience's attention narrating interesting accounts from the great man's life whose wit was as sharp as his dapper attire, and charismatic personality.
RELATED ARTICLES:
You may also like: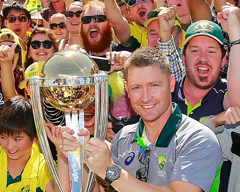 Australia Pulverizes New Zealand to Bag World Cup 2015 Trophy
(March 30, 2015)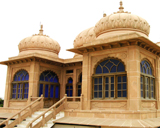 The Undying Grandeur of the Mohatta Palace Museum
(March 29, 2015)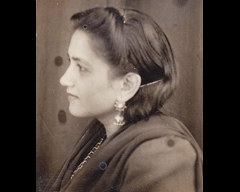 Ada Jafarey: A Tribute
(March 27, 2015)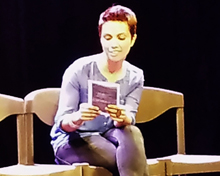 Me, My Mom & Sharmila: Fawzia Mirza and the Brown Woman
(March 26, 2015)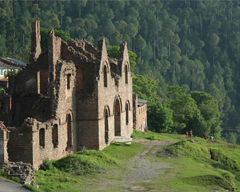 Silk Road: The Picturesque Mansehra and Abbottabad-VI
(March 25, 2015)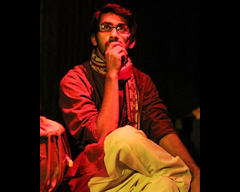 Azeem Hamid and the Independent Theatre Company
(March 25, 2015)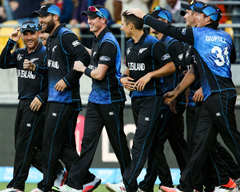 New Zealand to Choke South Africa and India to Overpower Australia?
(March 24, 2015)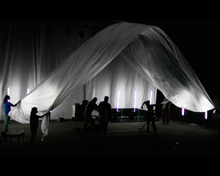 NAPA International Theatre Festival 2015: 'Among Fog'
(March 20, 2015)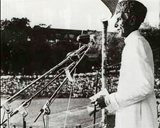 Pakistan Resolution Revisited
(March 20, 2015)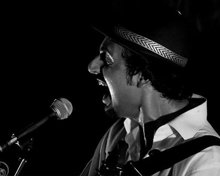 Faizan Tirmizi - The Ideology of an Aspiring Musician
(March 12, 2015)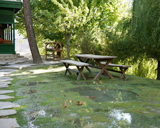 Hunza Valley: A Fine Balance between Tradition and Modernity
(March 10, 2015)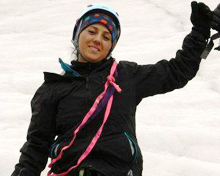 Samina, we are proud of you!
(March 06, 2015)