Lahore Literary Festival, London 2017: Celebrating Pakistan's 70th Anniversary
Written by: Samar F. Zia
Posted on: October 30, 2017 |

Comments | 中文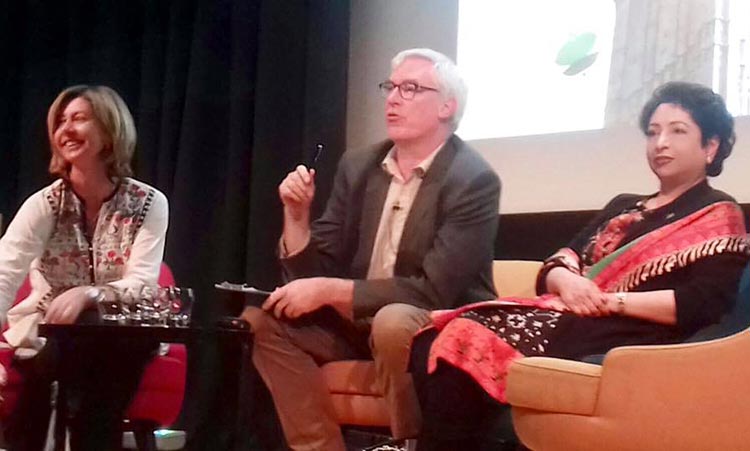 (L-R) Christina Lamb, Owen Bennett-Jones and Ambassador Dr. Maleeha Lodhi
As a celebration of 70 years of Pakistan, the 2017 Edition of the Lahore Literary Festival in London was planned around the theme of Partition, and once again LLF London had rich cultural and intellectual offerings.
The day started with a welcome note from a senior member of the British Library, who proudly declared that the library has nine shelf miles devoted to and occupied by material on South Asia. Razi Ahmed, CEO Lahore Literary Festival, in his introductory speech disclosed Malala Yousafzai as the mystery special guest. This surprise consisted of an interview of the Nobel Peace Prize laureate by the acclaimed author, Kamila Shamsie, amidst great security. Malala also signed copies of her new book Malala's Magic Pencil, an illustrated version of her life story for children, which was available for sale at the festival. Her confidence, conviction and comfort on stage is remarkable, and she spoke about missing her country, and her experience of settling down in the UK. The saddest part of the talk was when she was asked about her work in Pakistan, which is extensive and impressive, and includes a state of the art school for girls in her hometown as well as the GulMakai Network, but is unfortunately all done under wraps and cannot have her name on it for security reasons.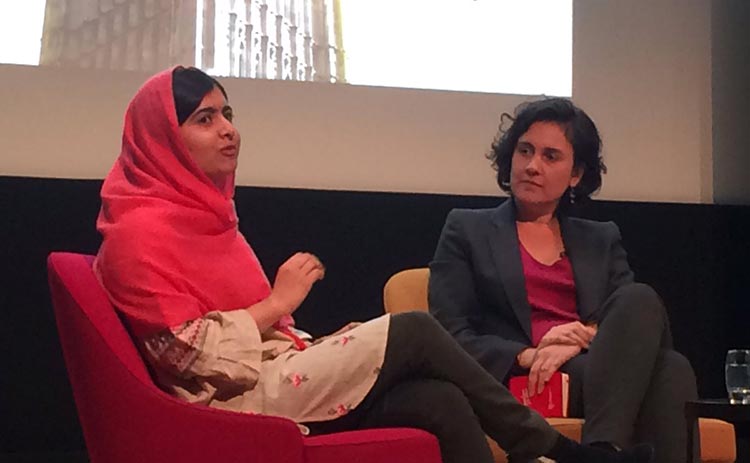 Malala Yousufzai with Kamila Shamsie
One of the sessions of LLF titled 'Writings on Pre-Partition Lahore,' took one into the bygone era of Lahore in its glory days in pre-Partition India. It was based on the book Colonial Lahore: A history of the City and Beyond, and the panel chaired by Yasmin Khan included the book's authors, Ian Talbot and Tahir Kamran. This session was an interesting discourse on the state of art, religion and culture in pre-Partition Lahore. Talbot said that the book is about a thriving pluralist city, which has sustained its indigenous culture. Talbot added that Lahore served as the centre for education in all of North India, where people from all over the country came to study and then stayed to work. He opined that the walled city suffered a cultural regression as a consequence of Partition, and the British rulers had little to do with its transformation. This point of view was reinforced by Professor Tahir Kamran of Government College Lahore, whose insightful information on the city's cultural splendour added weight to Talbot's statements. The most interesting aspect of this talk was perhaps the role of the Urdu language in Lahore. Professor Kamran explained that Urdu was embraced by the literati and people of Lahore and became a point of convergence; a communal voice with various news publications such as Zamindar, and Inquilab. Unfortunately, the information on women in Lahore in the discussion was almost non-existent, except for the mention of Madam Nur Jehan and Hera Mandi.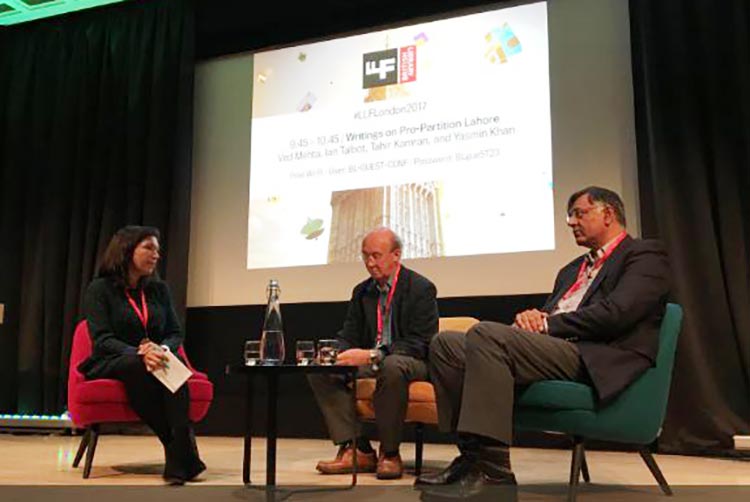 (L-R) Yasmin Khan with Ian Talbot and Tahir Kamran
'Making Lahore Work,' was a talk by the esteemed architect Nayyar Ali Dada, his colleague and architect Tanvir Hasan, with Sara Ansari, the Professor of History at Royal Holloway College, chairing the session. This session was an ode to the great engineer Sir Ganga Ram, who is responsible for most of the beautiful buildings in Lahore. Sir Ganga Ram's great-granddaughter, Baroness Shreela Flather, was supposed to be one of the panelists in this session, but unfortunately could not attend.
This session was an audio visual treat for the senses, as Nayyar Ali Dada had prepared a slide show of Sir Ganga Ram's stunning buildings, such as the Gymkhana, Mayo School of Art, General Post Office, etc. on Mall Road Lahore. These were followed by his own architectural feats such as Al-Hamra Arts Council and Shakir Ali's residence, which is now the Shakir Ali museum, amongst others. All these fabulous buildings made in red brick, which he explained was the cheapest material available, are lovely and regal pieces of design. As his slide show advanced, he showed the current state of the historic buildings on Mall Road and the disappointment in the room was palpable. He accompanied the slideshow with a background score of Raag Shankar by Veena Sahasrabuddhe and Raag Nirmal Bari by Pandit Omkarnath Thakur. Quoting the philosopher Rousseau, he stated '"Architecture is frozen music," though what is left of our architecture is just cold and frozen.' Dada discussed how John Lockwood Kipling, the first principal of the Mayo School of Art (now NCA) disregarded the orders of the British, and inculcated conceptual and creative thinking in his students, as opposed to just producing skilled craftsmen. It was Kipling, who worked, in tandem with Engineer Sir Ganga Ram and Bhai Ram Singh, to produce the magnificent architecture of colonial Lahore.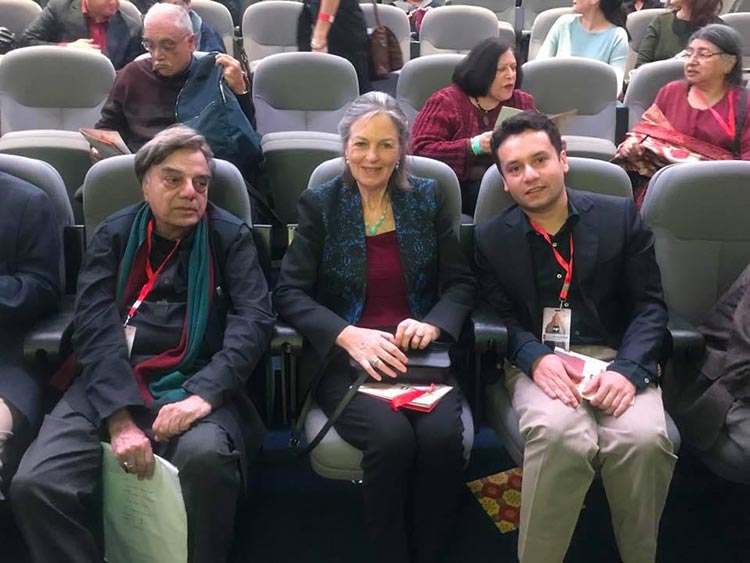 Nayyar Ali Dada on the left, Razi Ahmed on the right
The session 'Pakistan at 70' comprised of panelists Ambassador Maleeha Lodhi, journalist and author Christina Lamb, author Victoria Schofield and Owen Bennett-Jones as moderator. Lamb seemed to have a good grasp over all that is wrong in Pakistan today, be it militancy, its struggle with its neighbours, the deteriorating situation in Afghanistan and the long-standing animosity with India. Schofield was mostly in agreement with Lamb and insisted that the religious extremism was much worse today than in the past. Lamb, maintained that compared to her experience in other Muslim countries of the Middle-East, Pakistan was the least receptive to foreigners.
Dr Maleeha Lodhi put the rise of terrorism in Pakistan in its historical perspective, because it was the USA and its allies which had financed and inculcated the jihad culture as part of the real politik to oust the Soviets from Afghanistan, and left the jihadis well ensconced and empowered in Afghanistan. When asked if Pakistan was providing a safe haven to the Taliban, Lodhi reiterated what Lamb herself had mentioned earlier, that the Taliban control over 47% of Afghanistan, and that they don't need protection in Pakistan. She also mentioned the electronic media boom as a positive development, and the flowering of culture, of which the LLF was one manifestation.
'Leviathan' by British-Pakistani artist Shezad Dawood, was perhaps the only session that did not directly deal with the subject of Partition, yet the discussion was not completely devoid of boundaries and politics. His current œuvre, titled Leviathan, contains 10 chapters that he is writing in the form of films, sculpture and paintings. Taking off from Thomas Hobbes book on statecraft by the same name, Dawood has addressed democracy and the global refugee crisis. However, he has informed his practice with the unusual and unexpected subjects of oceanography, marine biology, as well as discussions with trauma specialists and political scientists. In the session, he showed a brief trailer from the first episode of Leviathan, and it left the audience speechless. His works imagine a troubled and dark future for the human race, where population, pollution and migration all serve as serious problems that need urgent solutions. To say that the session moderated by the Irani artist and curator Vali Malhouji was a treat, would be an understatement; it was indeed the perfect end to a well-rounded day of intellectually stimulating discussions.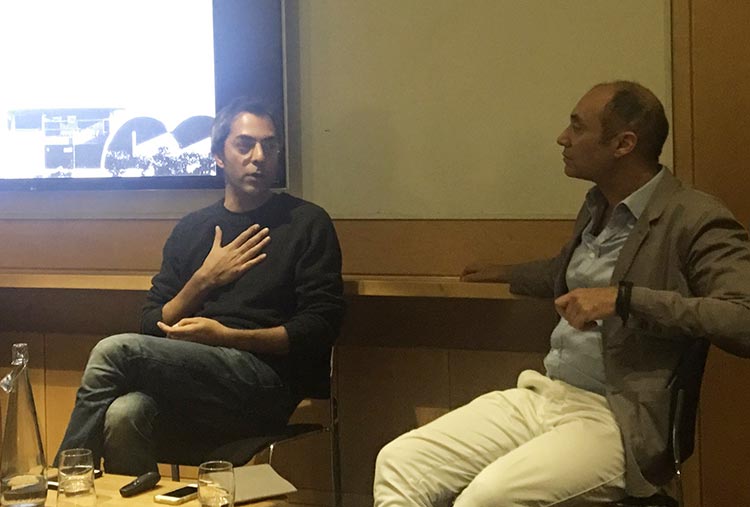 Shehzad Dawood and Vali Malhouji
LLF London managed to present noteworthy speakers and enlightening discourse, and was held in a location very suitable for a literary festival.The British library with its scores of books, texts and volumes added another dimension to the event. Participation of members of the library in one of the sessions, integrated the event into the venue. This session provided insight into the South Asian collection of the library. The panelists included the Head of India Office records, Penny Brook, as well as other curators from the Library's South Asia Department.
You may also like: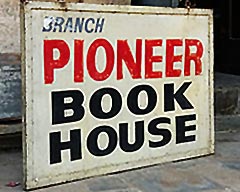 Pioneer Book House, Karachi
(November 24, 2017)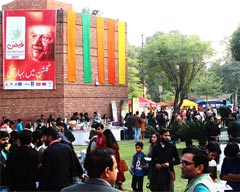 Faiz International Festival 2017
(November 22, 2017)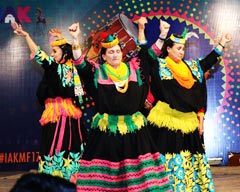 Lok Mela comes to Karachi
(November 17, 2017)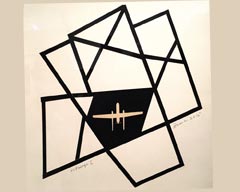 Writing Partition in Urdu
NYU's Urdu Conference
(October 13, 2017)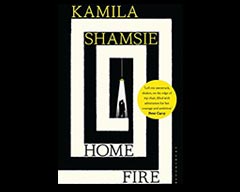 Book Review: Home Fire by Kamila Shamsie
(September 07, 2017)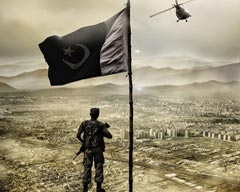 Pakistan's Armed Forces face challenges in 2017 with a New Confidence
(September 05, 2017)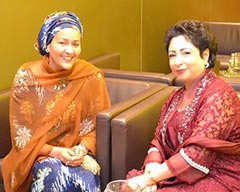 August 14 celebrations at the UN with the Sachal Orchestra
(August 15, 2017)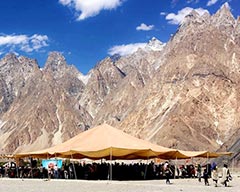 FACE Mela 2017, Passu
(August 10, 2017)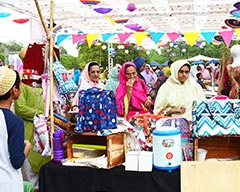 The Bohra Bazaar, Karachi
(August 07, 2017)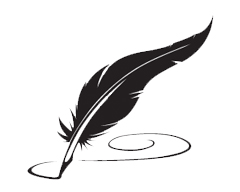 70 Years of Pakistan
(August 02, 2017)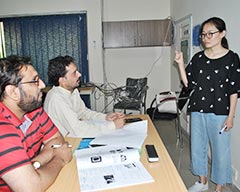 Let's learn Chinese!
(July 27, 2017)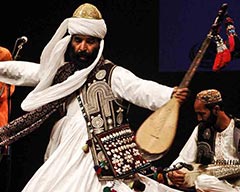 Restoring Pakistan's Linguistic Heritage
(June 15, 2017)