Fanne' Dastaan Goi - Lecture & Performance at Pakistan Chowk Community Centre
Written by: Sania Ahmed Khan
Posted on: October 31, 2017 |

Comments | 中文
The Pakistan Chowk Community Centre (PCCC) hosted a Dastaan Goi on Saturday 28th October 2017, with the purpose of educating and entertaining people, through the tradition of oral storytelling. The lecture and performance was conducted by Fawad Khan, a theatre actor who currently teaches at the National Academy of Performing Arts (NAPA).
Dastaan Goi, the dramatic narration of epics, is often considered a lost art form, belonging to the 16th century. Students of the revered Zia Mohyeddin, Nazar-ul-Hasan, Fawad Khan & Syed Meesam Naqvi are the leading proponents of dastaan goi in Pakistan. They have performed pieces from Dastaan-e-Amir Hamza, Mushtaq Ahmed Yousufi's Aab-e-Gum, and Ismat Chughtai's Amar Bail for audiences at Islamabad Literature Festival, IBA Literature Festival, LUMS, Aga Khan University and Habib University. The three have mesmerized audiences with their strong grip over the Urdu language, appropriate expressions and tone, and impeccably coordinated delivery, which is difficult not to praise.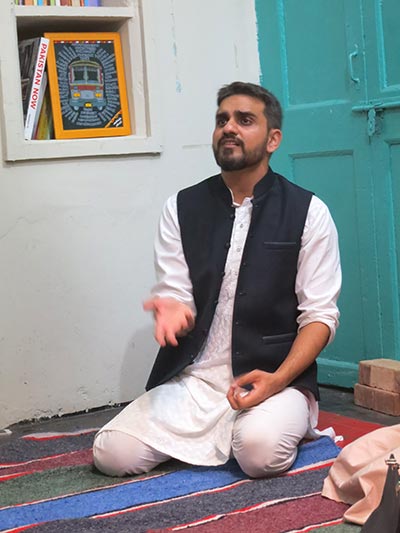 Fawad Khan
Performing alone at the Centre, however, Fawad Khan showed no hesitation as he began his lecture by explaining how a dastaan (epic) differs from other works of literature. According to him, "dastaan sunaney ke liye likhi jaati hai" (a dastaan is written specifically for being read out to an audience). The words and prose are suited to oral narration, and it is up to the dastaango (storyteller) to deliver it engagingly. Dressed in a white kurta pyjama and a black waistcoat, Khan's outfit only lacked the muslin cap he usually dons while performing, but perhaps this was because the setting was more casual. PCCC proved to be a perfectly relaxed venue for enjoying the performance, with the audience lounging on settees and floor cushions surrounding Khan.
Khan began his performance with an excerpt from Tilism-e-Horshuba, a part of the Dastaan-e-Amir Hamza. The Dastaan is the story of Hazrat Abdul Muttalib's son, Hamza, a valiant hero and protector of the faith, who goes on conquests and adventures, to defeat individuals who claim to be representatives of the Almighty, after the Prophet. It contains 46 volumes, and has fictitious characters such as saints, evil ghosts and sorcerers, making it a popular choice for dastaan goi. The Indian poet, Shamsur Rahman Faruqi, is credited with its revival in the subcontinent. While quoting Faruqi, Khan explained that the four elements of any dastaan are razm (combat), bazm (meetings with friends and lovers, often over food), sahiri (magic and sorcery involving the enemies) and ayari (trickery from the hero's companions, leading to the downfall of the enemies). Keeping true to convention, Khan presented a saaqi nama (speech addressing the wine bearer) before starting the narration. In the excerpt, Amr Ayar (trickster), Amir Hamza's companion, is sent to the land of sorcerers to retrieve the grandson of Amir Hamza, held captive by an enemy. Using the right tone and expressions, Khan conveyed the splendour and grandeur of the mystical land, all the while conveying what was at stake.
Realizing that the audience was finding it difficult to keep up with the language, Khan moved on to more recent works of Urdu literature, and presented an excerpt from Haveli, which is a chapter from Mushtaq Ahmed Yousufi's book Aab-e-Gum. The story was about Basharat's father-in-law, Qibla, who with his quirks and oddities made for an interesting subject for dastaan goi. Owner of a wood shop in Kanpur, the man was described as having bloodshot eyes, a quick temper and always wearing his chooridar pajama. The witty account, with its effective characterization of Qibla, presented a refreshing contrast to the more descriptive and fanciful Tilism-e-Horshuba.
Although Ismat Chughtai's work isn't actually meant for dastaan goi, Khan feels that her writing is simple, and has such a smooth flow to it, that it works. He chose a piece from Chughtai's Amar Bail, where fifty-year-old Mamu Shujaat's five sisters, take it upon themselves to find a bride for their newly widowed brother. As a performer, Fawad Khan was at his most brilliant here, since he chose a different accent for each character, and conveyed the gravity of the situation using a myriad of expressions.
Tareekhi Paad from Alif Laila (The Arabian Nights) was the last story of the performance. Khan demonstrated how stories intended for children often contain rhyming words, which can lend an almost musical aspect to the performance.
The lecture concluded with Khan narrating instances from his personal life, presented with appropriate pauses and changes of tone, to create maximum impact. The audience was captivated by the stories throughout the session, and went home with a renewed interest in long forgotten tales of romance and bravery.
Pictures provided by Sabahat Zehra, Cultural Manager of PCCC
You may also like: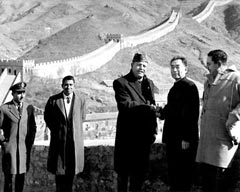 From People to People, Pakistan-China Relations since 1965
(December 12, 2017)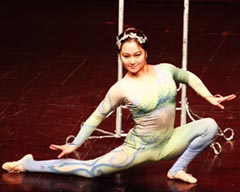 Rhythm of Liaohai Gala at PNCA, Islamabad
(December 08, 2017)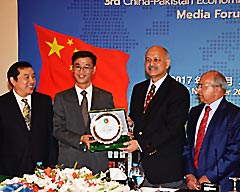 3rd CPEC Media Forum, Islamabad
(November 28, 2017)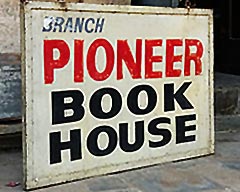 Pioneer Book House, Karachi
(November 24, 2017)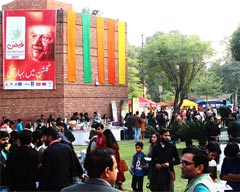 Faiz International Festival 2017
(November 22, 2017)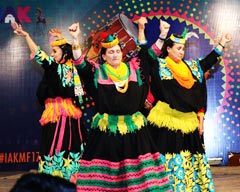 Lok Mela comes to Karachi
(November 17, 2017)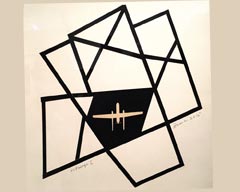 Writing Partition in Urdu
NYU's Urdu Conference
(October 13, 2017)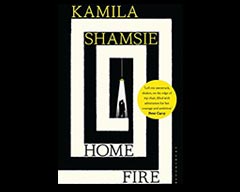 Book Review: Home Fire by Kamila Shamsie
(September 07, 2017)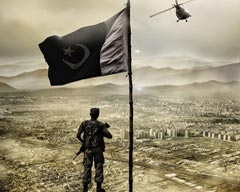 Pakistan's Armed Forces face challenges in 2017 with a New Confidence
(September 05, 2017)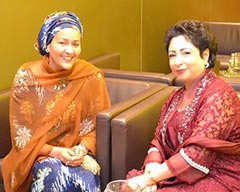 August 14 celebrations at the UN with the Sachal Orchestra
(August 15, 2017)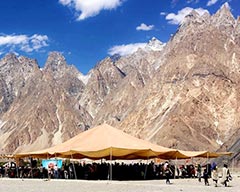 FACE Mela 2017, Passu
(August 10, 2017)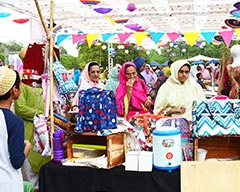 The Bohra Bazaar, Karachi
(August 07, 2017)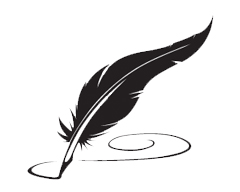 70 Years of Pakistan
(August 02, 2017)