Food Review: Meraki
Written by: Zainab Hasan
Posted on: April 28, 2017 |

Comments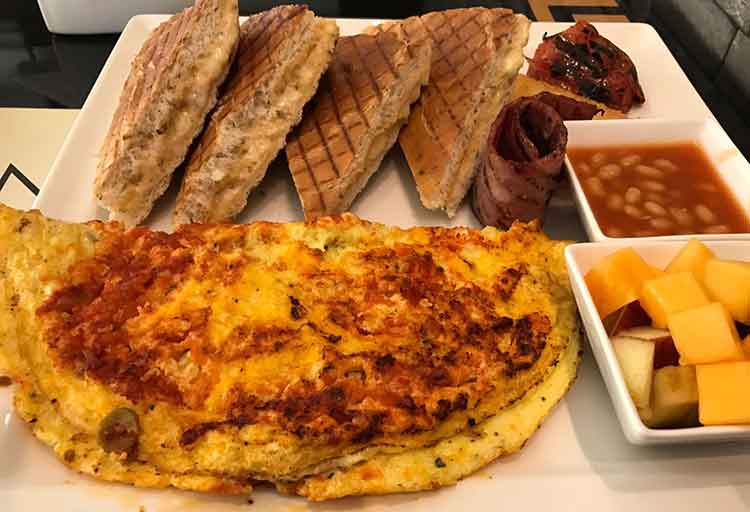 'The Italian' at Meraki, Islamabad
'Meraki' – a word of Greek origin meaning the soul, creativity or love put into something; the essence of you that is put into your work. As its name rightfully suggests, this place was the result of five years of continuous hard work to bring a dream restaurant to life.
Meraki is not difficult to spot, boasting a façade of high windows right above the Meat One outlet in F-7, Islamabad. "Meraki houses comfort and sheer sophistication under one roof", explains Junaid, one of the owners. "Our guests prefer staying back for hours after having their meal. If that goal is achieved, we get motivated to give our guests a memorable experience to keep coming back for more. We invite you to take a gastronomic journey through different countries and cultures, so you can discover the most authentic flavors of the world."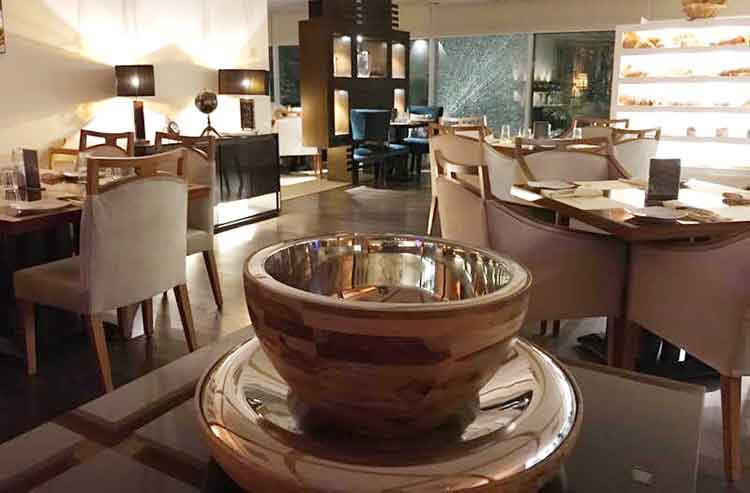 The elegant interior
Walking into the dining area, the ambiance instantly impressed me with elegant light fixtures, plush carpets and the gentle tinkling of ivories. The décor is traditional, with subdued browns and whites, but some tables have a splash of color, with teal snug chairs. The staff works out of a glass and metal cage, stowed in the right corner of the dining room, which is great for those who like to Instagram the food preparation process. Another striking detail that immediately stands out is the lavish spread of in-house bakery goods and confectionary. The owners are also planning to open a functional bakery soon.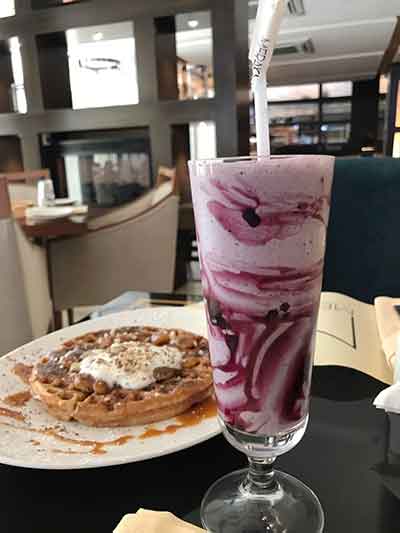 Blueberry Banana Smoothie
Upon arrival, you are not merely directed to a comfortable sitting area of your choice, but also presented with a shot of Mint Margarita as a welcoming gesture. The extensive menu spans local as well as international cuisines from all over the world. I started off with the Blueberry Banana Smoothie. The first sip plunges you into the sweet taste of pureed bananas. But just when your taste buds begin to relax, they are energized by the acidic zest of blueberries, followed by a crunchy trail of seeds. This opposing blend of flavors makes every sip exciting, and leaves you wanting more.
Upon seeing such a large variety of egg dishes, I got carried away and ordered two of them. 'The Italian' comprises an omelette with creamy spinach filling, drizzled herb curd chunky tomato sauce, and turkey bacon to add a bit of smoky taste to the palate. The Mozzarella Panini is held together by gooey cheese and a homemade sauce.
'The New Yorker' features three sunny side up eggs served atop a beef steak, alongside hash browns, sausage and a roasted tomato.
Dulce De Leche is a sweet affair of hot and cold. The waffle is served piping hot, smothered in soft caramel whipped cream and caramelized bananas spattered with chocolate shavings. All this combined results in one big spoon of heaven.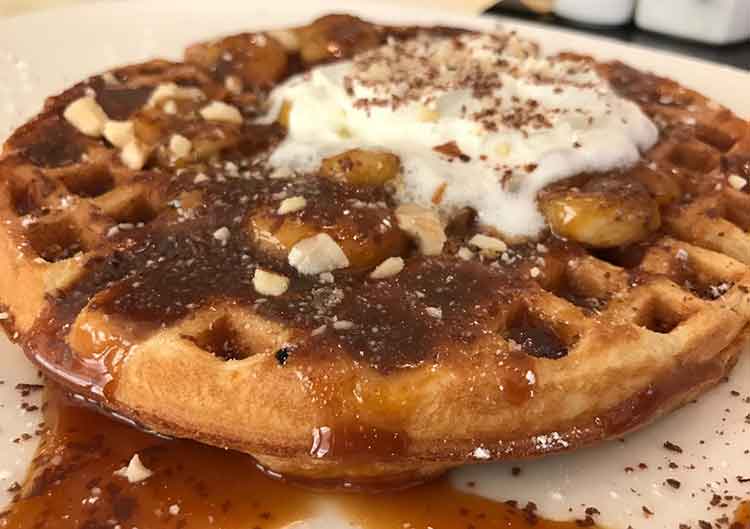 Dulce De Leche
Tossed with garlic and onions, the Fettuccine Pasta provides a perfect start to the summer. Tomato chunks and basil bring an earthy punch to the dish, resulting in a kaleidoscope of fresh, vibrant, sun-soaked flavors.
The Beef Stroganoff is made from thin strips of beef engulfed in a fusion of smacking flavors of tomatoes, garlic, sautéed mushrooms and a special sauce. The meat is served with rice, which provides a soothing balance from all the salt and spice.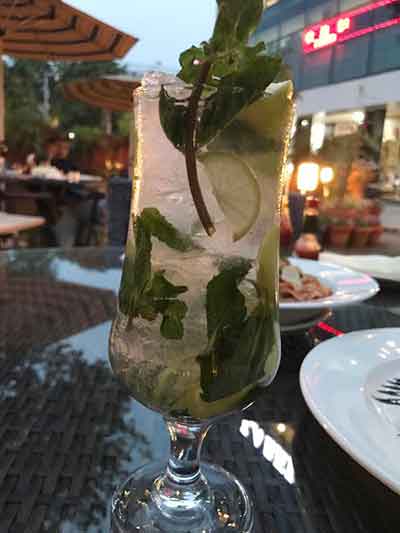 Mint Mojito
Dajaj Mashwi is an amazingly simple yet exquisite chicken dish with Lebanese roots. It is marinated in special spices, garlic and olive oil. The chicken is complemented by delicious creamy pasta. I paired this dish with a Mint Mojito, a rejuvenating concoction of lemon and mint.
Finally, the Chocolate Molten Lava Cake at Meraki's is served with a twist. This dessert is made a true winner by the addition of Belgian chocolate – the mother of all chocolates. Every bite of this cake was an experience in itself. The outer layer was easy to crack open, giving way to a warm, soft interior. The rich creamy ganache oozing from the insides of this moist cake had me in awe.
Offering impeccable service and delicious food with a fun mixture of flavors from almost every corner of the globe, this is one restaurant that you should keep a look out for!
You may also like: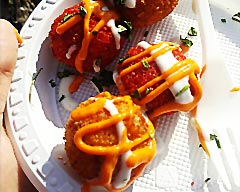 Karachi Eat 2018: The Good & the Bad
(January 16, 2018)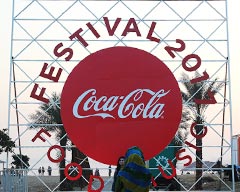 Coke Festival 2017 comes to Islamabad
(December 11, 2017)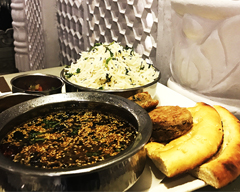 Food Review: Rahdaari
(December 07, 2017)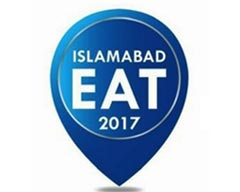 Islamabad Eat 2017: Don't Speak, Just Eat
(November 14, 2017)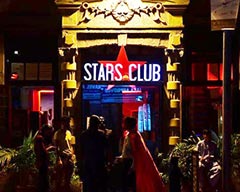 Stars Club: Karachi welcomes its first film-themed café
(November 06, 2017)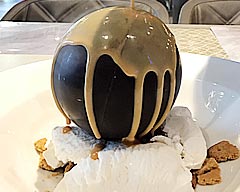 Food Review: Browns, Islamabad
(October 19, 2017)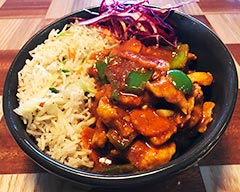 Wok Fusion Café
(October 09, 2017)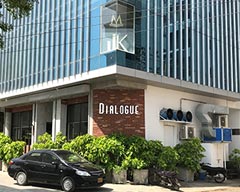 Food Review: Dialogue Restaurant, Karachi
(September 29, 2017)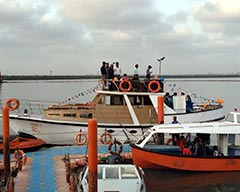 Savor Boating and Restaurant: A Unique Experience
(September 08, 2017)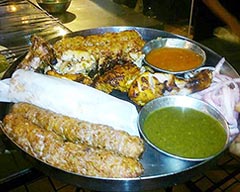 Boat Basin Food Street, Karachi
(August 25, 2017)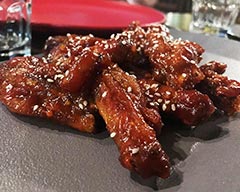 Food Review: #EAT, Islamabad
(August 11, 2017)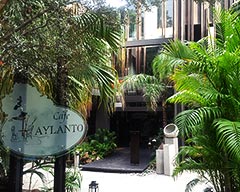 Food Review: Café Aylanto, Islamabad
(August 04, 2017)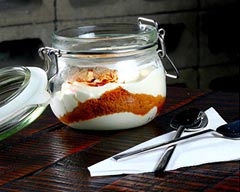 Food Review: Soi Asian Bistro, Karachi
(July 28, 2017)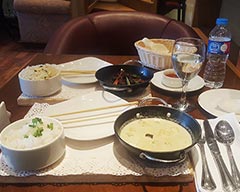 Food Review: The Chinese Café
(July 21, 2017)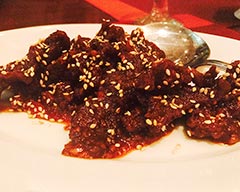 Food Review: Yum Chinese and Thai Restaurant
(July 14, 2017)