'Naan-ovation': The Idea that Took the Country by Storm
Written by: Syed Hashir Ali
Posted on: August 05, 2016 |

Comments | 中文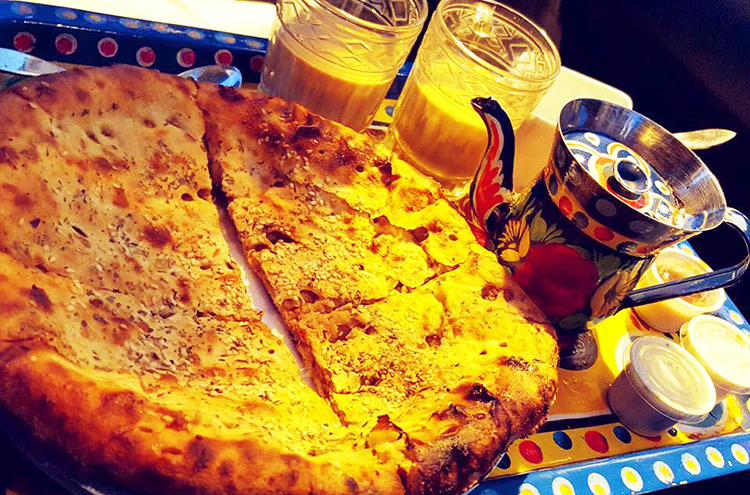 Chicken-Cheese Naan and Doodh Patti at Naan Stop, Islamabad
A piece of naan – the typical Pakistani flatbread – usually costs about Rs. 10. However, if a chef at a trendy urban eatery fills it up with Nutella sauce, its price suddenly skyrockets to about Rs. 200. If the eatery manages to successfully promote and sell the Nutella Naan, they can then stuff the typical naan with fillings like meat, cheese and even pickles, for similar or even higher prices. While the twenty-fold leap in price for a staple food item may leave the skeptics in a state of hysteria, others would agree that one can never put a price on an idea.
Globalization has encouraged many cross-cultural food marriages, one of which resulted in the creation of the Nutella Naan. While food mash-ups have been around forever, modern food fusion dates back to the 1980s. Today, bizarre combinations like Doritos nachos, gulab jamun ice-cream and noodle-filled burgers, among others, appear on the menus of the toniest restaurants around the world. The trend has also hit Pakistan on several occasions in the recent past. This time, the eastern flatbread and western fillings have come together in an immensely successful fusion.
Pakistani chefs and foodies have always been adept at demonstrating their culinary skills on the naan. Qeema (minced meat) naan, gur wala (jaggery) naan and other assorted naans have pleased the palates of Lahories since ages. For a long time, the Monal Restaurant in Islamabad was famous for its cheese naans. Bismillah Restaurant, an old naan shop and food shack in sector F-8 of Islamabad, has been gathering crowds for its stuffed naans since at least the last two decades. Other cities in the country are also quite familiar with the "stuffed naan" phenomenon.
However, the practice of fusing the naan with fillings from overseas – such as Nutella, mozzarella and jalapeno – is a recent concept that has raised eyebrows, filled tummies, and brought smiles all over Pakistan. Apart from their culinary innovation, these naans have achieved prominence due to extraordinary social media campaigns and insightful branding strategies by the young entrepreneurs behind them.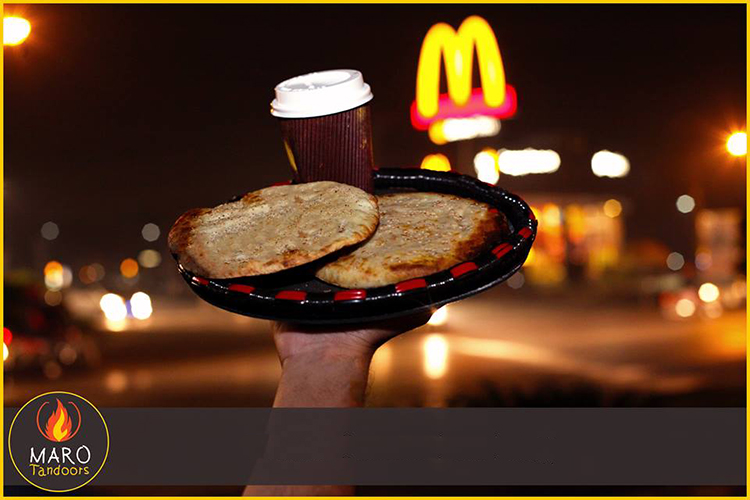 Bold marketing by MARO Tandoors (source - 'MARO Tandoors' Facebook)
Naans stuffed with unconventional fillings first came to the limelight in early 2015, when four students from the Lahore University of Management Sciences (LUMS) started a business venture called MARO Tandoors. These youngsters revolutionized the typical tandoor (oven) with their new tantalizing stuffed naans. Soon, MARO became the talk of the town. The traditional flatbread – normally consumed as a sideline course with meals – was now a main course, and people from all over Lahore were rushing to MARO Tandoors just to try it. Four more like-minded students from NUST were quick to spot the trend, and in November 2015 they started a similar venture in Islamabad, by the name of Naan Stop. With a truck art-themed restaurant in the midst of modern architecture, Naan Stop took a step further by showing pride in Pakistani art and tradition. In March 2016, NaanSense – another restaurant following the truck art theme – hit KPK. In a relatively conservative area like Peshawar, the new trend was introduced by Laila, a single mother. Today, a plethora of similar naan shops and cafés have taken Pakistan by storm.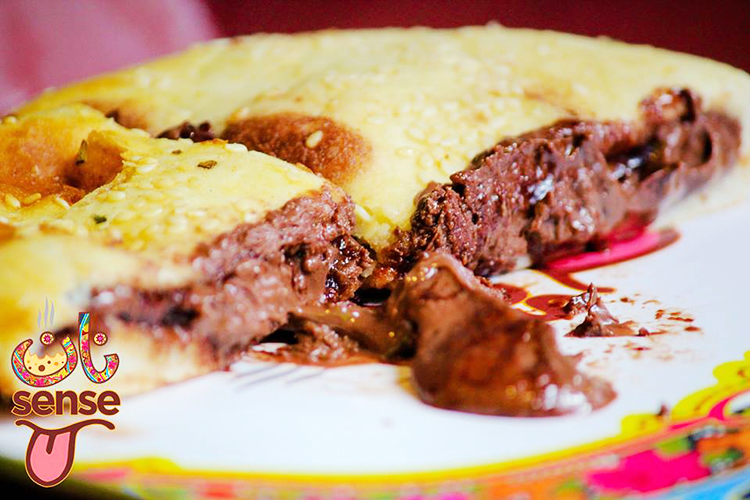 Nutella Naan at NaanSense, Peshawar (source - 'NaanSense' Facebook)
For the trend makers, the risks of starting such a venture were high, but the returns seemed promising and the required investment was quite low when compared to the restaurant business in general. Once the market responded favorably to the concept, investors started pouring in their money, and soon a bandwagon effect was in place. Naan Dera, Naan Dukaan and Naan Warka in Islamabad, Mr Sheeda, Munji Munch and Naan Stoppa in Lahore, Naanzilla, Naanilicious and Naan Magicians in Gujranwala, Naan Spot in Multan, and Simple in Karachi are just a few more names of the naan eateries that have mushroomed all over the country. While some are mere imitations of more popular ventures, most of these restaurants have a unique element to them, which accompanies the common denominator.
The owners of these business ventures are mostly young entrepreneurs, belonging to different walks of life but having a common love for traditional cuisine and Pakistani culture. However, love alone, no matter how passionate, does not make for successful business. Most of these entrepreneurs have little or no training or experience in the restaurant industry. While insightful branding and strong online marketing campaigns have done wonders for new entrants in the field, negative word-of-mouth due to inconsistent food quality and management issues may eventually cause some of them to bite the dust. Customers often complain that they have to wait too long for their orders, and that sometimes they don't even receive the correct order. "Why can't they increase the number of tandoors, instead of increasing their branches?" asks one unhappy customer. Moreover, bigger restaurants, famous for a variety of Pakistani and foreign cuisine, have responded by introducing their own range of stuffed naans, hence questioning the need to have separate naan cafés.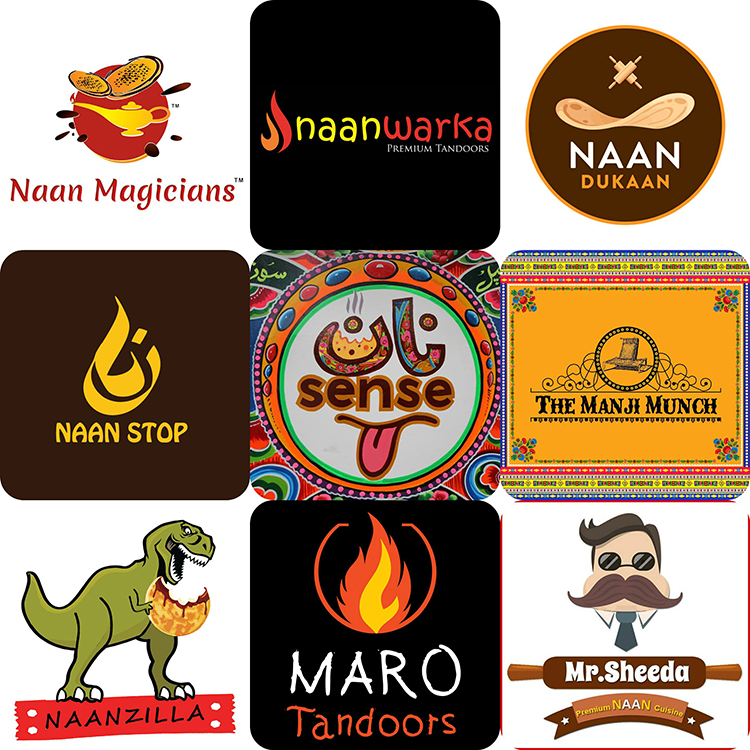 Insightful branding and creative logos
Naan eateries that initially received overwhelming encouragement and enormous social media hype are now witnessing a much slower growth, if not an actual decline, in sales. It would be too early to declare the plethora of naan businesses as a short-lived fad. However, with a new naan restaurant opening up every other day, chefs and owners need to keep innovating, while also maintaining industry standards. Only time will tell what the future holds for the "Naan-ovation" business.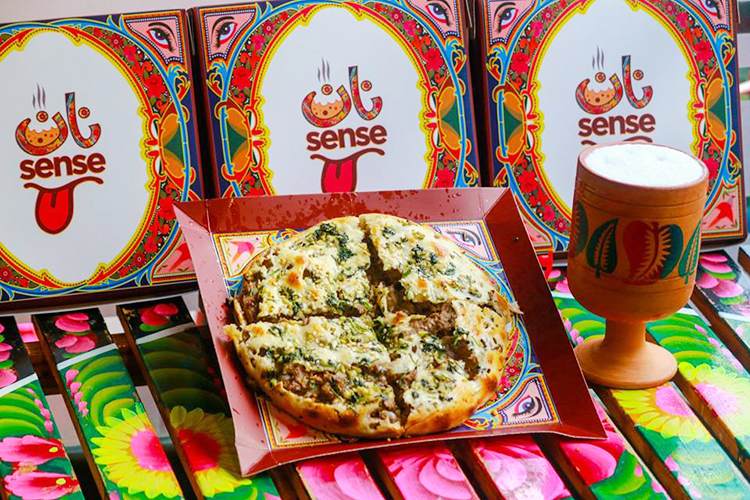 (source - 'NaanSense' Facebook)
You may also like: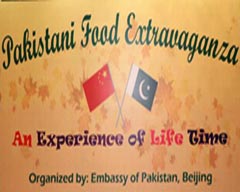 Pakistan Food Extravaganza in Beijing
(January 30, 2018)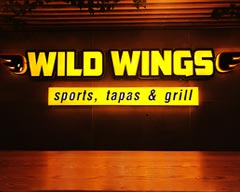 Food Review: Wild Wings, Islamabad
(January 26, 2018)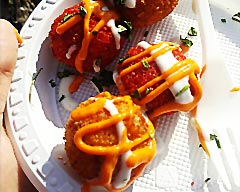 Karachi Eat 2018: The Good & the Bad
(January 16, 2018)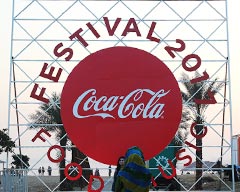 Coke Festival 2017 comes to Islamabad
(December 11, 2017)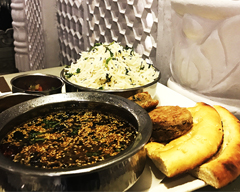 Food Review: Rahdaari
(December 07, 2017)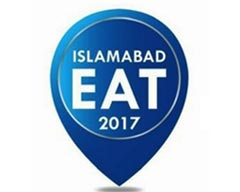 Islamabad Eat 2017: Don't Speak, Just Eat
(November 14, 2017)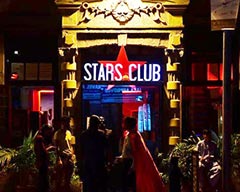 Stars Club: Karachi welcomes its first film-themed café
(November 06, 2017)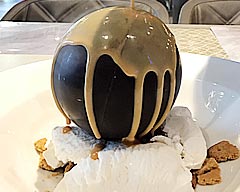 Food Review: Browns, Islamabad
(October 19, 2017)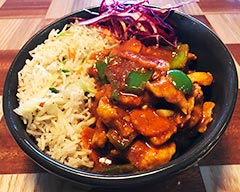 Wok Fusion Café
(October 09, 2017)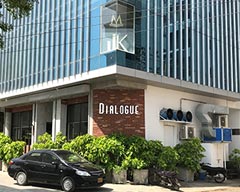 Food Review: Dialogue Restaurant, Karachi
(September 29, 2017)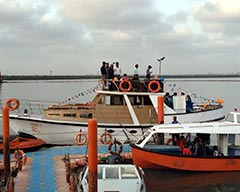 Savor Boating and Restaurant: A Unique Experience
(September 08, 2017)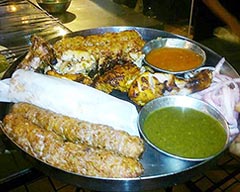 Boat Basin Food Street, Karachi
(August 25, 2017)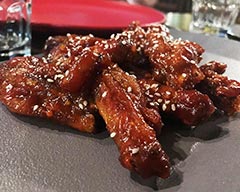 Food Review: #EAT, Islamabad
(August 11, 2017)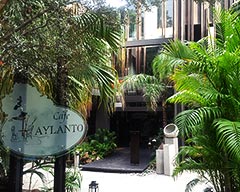 Food Review: Café Aylanto, Islamabad
(August 04, 2017)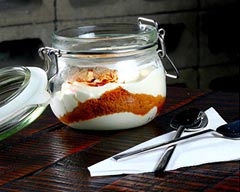 Food Review: Soi Asian Bistro, Karachi
(July 28, 2017)