Nageen Hyat: Making a Difference through Art
Written by: Sarah Khan
Posted on: June 26, 2014 |

Comments | 中文
Nageen Hyat
Nageen Hyat is a rights activist, documentary-maker, curator and founder-director of the Nomad Art Gallery. Established in 1984 in Islamabad, Nomad's mission is to promote the rich heritage of Pakistan through art and culture, crafts development, human rights, and peace. Nageen has had quite a journey. She started off with a small interior and structural design firm through which she won major projects, including Lok Virsa's handicrafts venture, and began to make her mark. Her firm went into backward integration and worked with villages to promote local crafts and revive aesthetic traditions, which remains her passion till today. "South Asian culture has a wonderful flare. Traditions must be preserved and contemporized at the same time," she maintains.
Aman Cafe
Nageen is multi-dimensionality incarnate and she feels strongly about everything she does. Her gallery has successfully reached its thirty years milestone this year. She admits that there are security concerns as well as economic challenges in running a gallery independently; the overheads are high and it is not easy to coordinate multiple projects simultaneously, but she does not shy away from taking new challenges every day. "My work doesn't tire me because it's my commitment; I find it spiritual and I go beyond myself to do it with a passion." Working through her gallery, Nageen focuses on going to grassroots to bring about economic empowerment generated through skills enhancement and transmission. Nomad's program "Art for Social Change" has made major contributions in creating awareness and providing skills training and income generation schemes for artists and members of various communities. The gallery has worked with more than 150 partners and is now seeking to expand its operations for which it is setting up a trust for donations, and opening up to further collaborations. Nomad is not just an art gallery; it is also a training centre with a unique eatery called Aman Café and a lively ambiance. Nageen maintains that she does not believe in hard selling, rather her idea is to make people feel welcome.
More than just that, Nageen is also a brilliant photographer; what fascinates her about photography is that she believes it's a thrilling way to present the beauty of Pakistan to the world. She treats her portraits as symbol of life, and not just as mere products.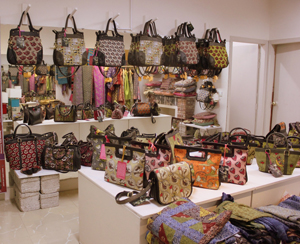 Bags and handicrafts
Apart from her interest in art and running a gallery, Nageen has a keen activist streak which is evident in the social ventures she has so far undertaken. She has been recognized by Amnesty International for her services as a volunteer for Human Rights. She was a founding member of the Women's Action Forum (WAF) Islamabad-Rawalpindi Chapter, and has served there for many years. Nageen maintains that during the military dictatorship when women were greatly constrained, she thought it was crucial to fight back through art, culture and empowerment. "Art is very crucial in the spiritual emancipation of people," she opines "Art is about roots; it's not just about pretty things." She laments that some people have brought a bad name to our country; but Nageen does not feel hopeless. Her work, she believes, is an effort to wipe away all the negativity and reclaim our space. "It is very easy to criticize," she says "it's hard to account for what we are giving. I always look within myself to find the answers."
Nageen's philanthropic pursuits also deserve special mention. She, with a team of volunteers, worked with the earthquake affectees in Balakot, and also supported 120 internally displaced families (IDPs) from Maloot Village. Her gallery arranged to provide rations, and conducted art therapy workshops for psychologically affected children and medical camps for women. Nageen highlights that art heals by giving cathartic expression to emotions suppressed in the subconscious.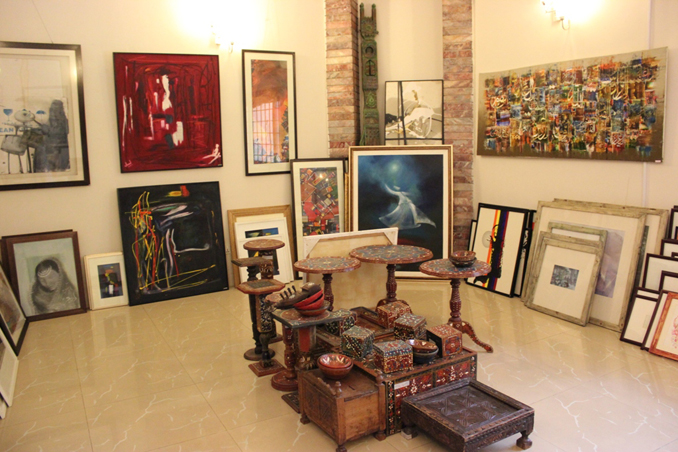 Artwork at the gallery
Documentary-making: Nageen takes special pride in her program "Shanaakht – A Nomad Forum for the Arts," a voluntary group involved in fund-raising, art workshops, film screenings, talks, and presentations that offer a platform for fledgling artists, poets and writers. Recently, Nageen produced and directed a documentary titled "Women in the Elections - 2013" in partnership with UN-Women, highlighting the plights, social and traditional pressures and hurdles faced by women to perform their role in the democratic process. Nageen also produced "Shanaakht: Mein Houn Zindagi," ("Identity: I Am Life"), a 13 episode program that focuses on women, professions, culture and taboos. Launched in 2009 by PTV, the program has been aired both in Pakistan and abroad. For this, Nageen interviewed teachers, artists, policewomen etc. and learnt a great deal from their problems and challenges. She is currently working on the documentary, "Rediscovering Greater Chitral," which focuses on the culture, festivals and lifestyle of the people of Chitral and Kalasha Valleys in Northern Pakistan.
Coming back to her interest in art, Nageen adores abstract impressionistic art, which has a symbolic value for her, more than realistic work. Among old masters she termed Chughtai to be her favourite artist, who she deems an idealist like herself. Among contemporary artists, Nageen has great regard for the works of Rashid Raana, Imran Qureshi and Shahzia Sikander.
Her advice to upcoming artists: "Make the most of your creative talent; you must have guts to experiment and to push boundaries. Don't paint for the market; paint for what comes from within you."
You may also like: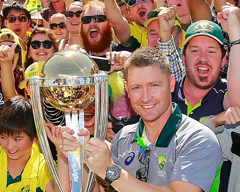 Australia Pulverizes New Zealand to Bag World Cup 2015 Trophy
(March 30, 2015)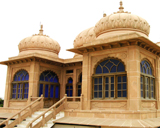 The Undying Grandeur of the Mohatta Palace Museum
(March 29, 2015)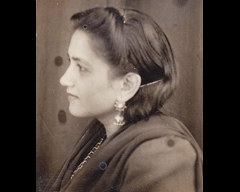 Ada Jafarey: A Tribute
(March 27, 2015)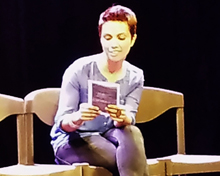 Me, My Mom & Sharmila: Fawzia Mirza and the Brown Woman
(March 26, 2015)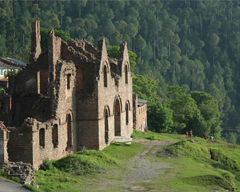 Silk Road: The Picturesque Mansehra and Abbottabad-VI
(March 25, 2015)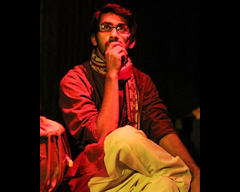 Azeem Hamid and the Independent Theatre Company
(March 25, 2015)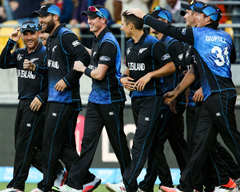 New Zealand to Choke South Africa and India to Overpower Australia?
(March 24, 2015)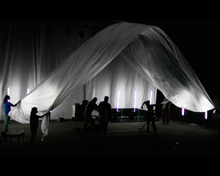 NAPA International Theatre Festival 2015: 'Among Fog'
(March 20, 2015)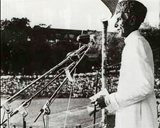 Pakistan Resolution Revisited
(March 20, 2015)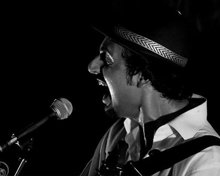 Faizan Tirmizi - The Ideology of an Aspiring Musician
(March 12, 2015)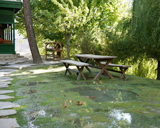 Hunza Valley: A Fine Balance between Tradition and Modernity
(March 10, 2015)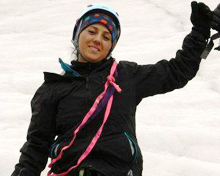 Samina, we are proud of you!
(March 06, 2015)