'Reading between the Lines': Bringing Fresh Talent to the Forefront
Written by: Ismail Umar
Posted on: October 15, 2015 |

Comments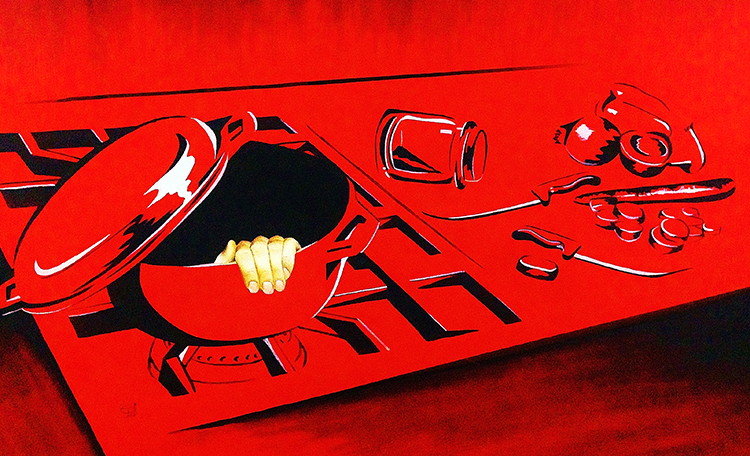 'This Is My Design' by Sadaf Javaid
An exhibition of miniature paintings by three young but gifted artists opened at the Nomad Gallery on Tuesday, 13th October. Titled Reading between the Lines, the exhibition showcases intricate, elegant miniature work. The three artists, Sadaf Javaid, Hira Shakir and Osama Bin Shahab, are all recent miniature graduates of the National College of Arts (NCA). Despite their young age and limited experience, the artists have displayed an amazing level of maturity and skill by taking on unconventional media (such as gouache on plaster mould, wasli and dyed paper) and executing their work brilliantly.

'Art has meaning, and that should reflect in an artist's work.' - Osama Bin Shahab
Sadaf Javaid's works have been displayed at various galleries around the country, as well as in Saudi Arabia. In the current display, her works, 'This is My Design', 'The Evolution' and 'The Transition' particularly stand out as unique and beautifully executed. "My work is inspired by the rapidly growing influence of movie and television series on our lives, and how, for some of us, the obsession has reached the point where we are, at times, unable to figure out where the drama ends and real life begins", Sadaf comments on her work.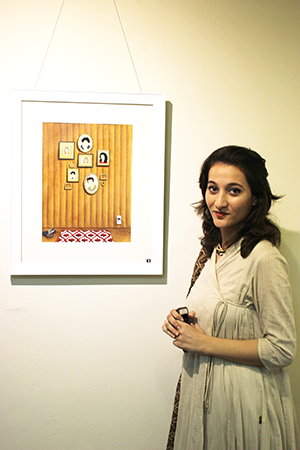 Sadaf Javaid with one of her artworks
Hira Shakir is well-versed in drawing, sculpture, pottery, print making and illumination, and also has experience working as an art teacher. For her latest display, she has worked with gauche on wasli as well as mixed media to produce some exceptional art pieces. "There exist many patterns beside our own. All these patterns are interconnected, opening different life circles within a circle", says Hira. "My work is an attempt to explore my interaction with these circles, as I float and blend within these various life patterns".
Osama Bin Shahab has worked as an art volunteer, participated in art competitions, conducted a drawing workshop, and also worked as Assistant Teacher at NCA. Through the medium of miniature painting, he aspires to contribute meaningfully to society as a whole and to the art world in particular. "Art has meaning, and that should reflect in an artist's work. Art has the potential to help the image of the community we live in today, and to make it better", Osama remarks.
Curator and Founder-Director of Nomad Gallery, Nageen Hyat said that the exhibition shows a spirit of collaboration between the artists and the gallery. "This is an evolving process through the medium of miniature paintings, subtly handled with skill and flair; a series of steps – one leading to another, allowing for the build-up of form, content and structure".
The exhibition is expected to continue till October 22nd.
You may also like: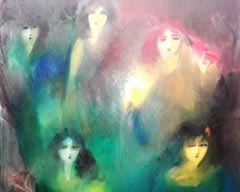 Art Review: Raja Changez Sultan at Tanzara Gallery
(January 19, 2018)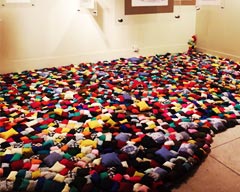 NCA Rawalpindi Degree Show 2017
(January 17, 2018)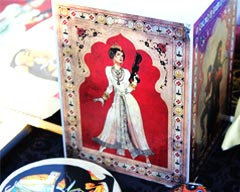 Winter Fete, Islamabad
(January 09, 2018)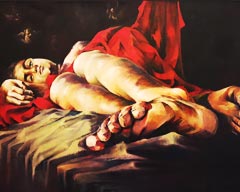 Review: 9th National Exhibition at PNCA
(January 02, 2018)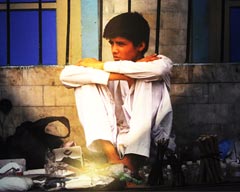 Yeh Hai Karachi 2: Photography and Film Exhibition
(December 20, 2017)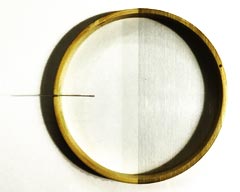 Art Review: Reading Between the Lines at Sanat Initiative, Karachi
(December 05, 2017)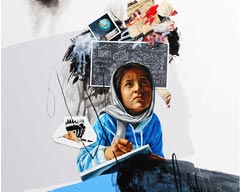 Art Review: The Onrushing 2 at Gallery 6, Islamabad
(December 04, 2017)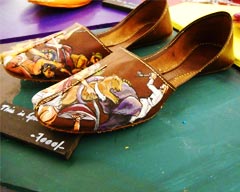 Daachi Arts and Crafts Exhibition 2017
(November 13, 2017)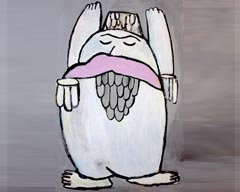 Art Review: 'Loompaland' at Studio Seven, Karachi
(November 09, 2017)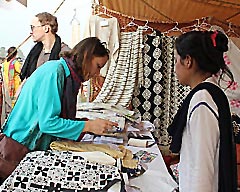 The Behbud Bazaar, Islamabad
(November 07, 2017)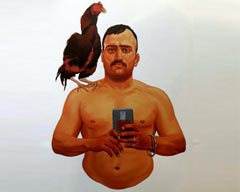 The Karachi Biennale 2017 (KB17)
(October 27, 2017)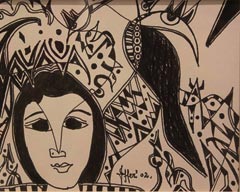 Wahab Jaffer Exhibition Opens at Tanzara Gallery, Islamabad
(October 20, 2017)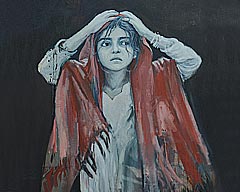 Art Review: Socio-Domestic at O Art Space, Lahore
(October 11, 2017)