Young Talent: Nomad Gallery Showcases the Works of Miniaturists, Painters and a Printmaker
Written by: Sana Shahid
Posted on: September 02, 2016 |

Comments | 中文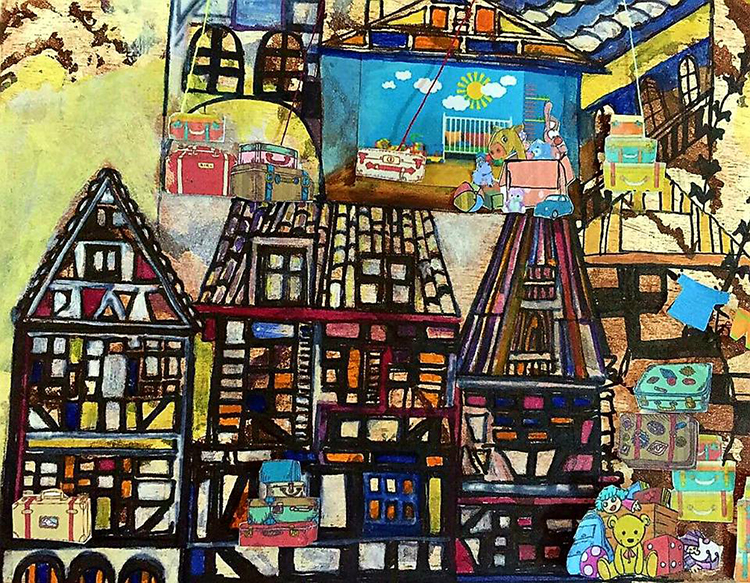 Fizza Siddiqui's printwork
Nomad Gallery never ceases to impress art enthusiasts, with back to back series of diverse art exhibitions. The most recent one, titled simply as Young Artists, provides the ideal platform to the emerging creative talent in the country. The show opened on 1st September, 2016, featuring works by Fizza Siddiqui, Hira Shakir, Momina Momina, Samreen Asif and Usman Khalid. The diverse artworks by these five young artists have provided the perfect setting for the approaching fall season.
Hira Shakir's traditional miniature
Miniature painter Hira Shakir has worked on the co-existence of patterns within patterns. Hira completed her Bachelor's Degree in Miniature Painting from the National College of Arts Rawalpindi, an institution known for producing exceptional artists by polishing their talents. Hira's latest artworks are a manifestation of this statement, and they demonstrate her immense capabilities.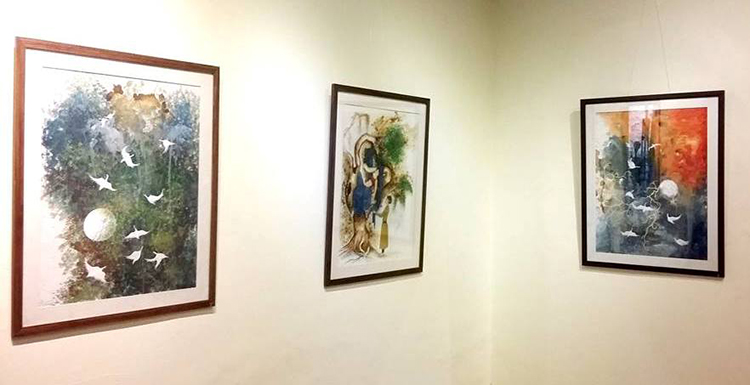 Samreen Asif's artworks
Miniaturists have remarkably keen observation skills, with exceptional abilities when it comes to seeing the minute detailing and accuracy of the subject. Samreen Asif, another miniature painter, has exhibited artworks showing tremendous skill and dexterity. She uses vibrant colours and a subtle atmosphere to depict the concept of liberty and eternal freedom for women. The inclusion of herbal colours adds a sense of serenity to her work, making it naturally pleasing to the eye.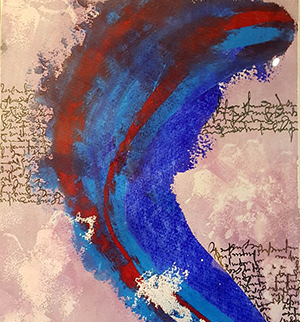 Momina uses vibrant colours to convey her message
Paintings often tell you a story that can't be put into words. Momina, one of the five artists, communicates with us through her art. "I'm deaf. I feel art was an integral part of my life when I was born, and it proved to be my mother tongue as I grew up". This exhibition serves not merely to fulfill cravings for artistic expression, but also tells a unique story of a deaf artist who, despite her hardships, managed to make a name for herself and share her passion for art with the world. Momina received a Master's Degree in Fine Arts from Northumbria University, UK. She considers it a crucial time in her life, as it broadened her horizons and helped her transition into a qualified professional artist. Momina was the highlight of the show with her pleasant personality and delightful artworks. "The simplicity of my works corresponds to the complexity that hides within them. They are the life accounts of me in an orchestra of colours. Colours, To me, colours are like sounds, and my artistic creation is music in its own way".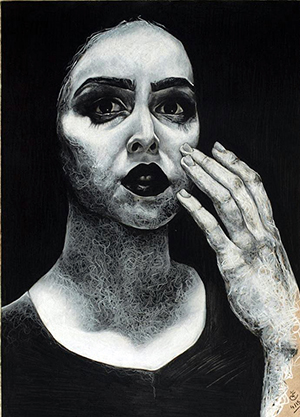 Usman Khalid's captivating portrait
Usman Khalid has created magic on the canvas by painting huge portraits that demonstrate ingenuity and unrivaled painting techniques. One can get lost in the lifelike expressions on the faces of his subjects. "An artwork can never achieve completion, as there is always room for so much more. But the process that an artwork goes through to achieve completion may prove to be enough". This statement in itself reveals his devotion towards the process of creating art.
Fizza Siddiqui, a printmaker, expresses her empathy for refugees in her prints. Her artworks speak out for the people who haven't been heard before, and make the audience feel the same pain that they feel in losing their houses, happiness, comfort, and everything that they spent their entire lives building. Faiza gives a voice to the kids whose lives transformed in the blink of an eye. Along with material things, they lost their memories somewhere along the way, and it seems like the way back has been destroyed forever.
Nomad Gallery has once again succeeded in providing art lovers of the twin cities with an incredible show. It is imperative to provide a platform for young artists to showcase their talents and tell their stories, and the gallery is at the forefront in this regard. The exhibition will continue till September 18.
You may also like: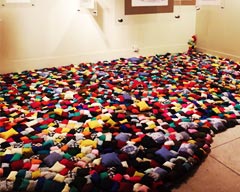 NCA Rawalpindi Degree Show 2017
(January 17, 2018)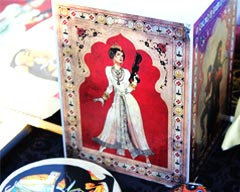 Winter Fete, Islamabad
(January 09, 2018)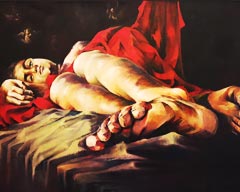 Review: 9th National Exhibition at PNCA
(January 02, 2018)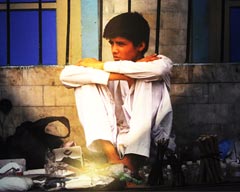 Yeh Hai Karachi 2: Photography and Film Exhibition
(December 20, 2017)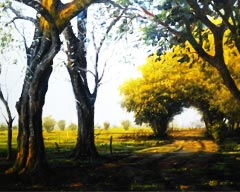 Art Review: Punjab Romanticism by Zulfiqar Ali Zulfi at Tanzara Gallery, Islamabad
(December 18, 2017)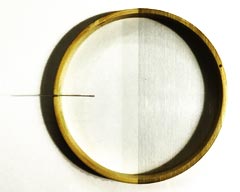 Art Review: Reading Between the Lines at Sanat Initiative, Karachi
(December 05, 2017)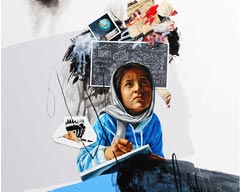 Art Review: The Onrushing 2 at Gallery 6, Islamabad
(December 04, 2017)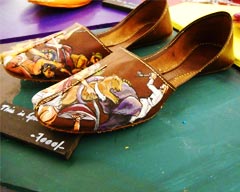 Daachi Arts and Crafts Exhibition 2017
(November 13, 2017)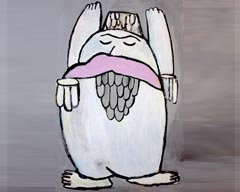 Art Review: 'Loompaland' at Studio Seven, Karachi
(November 09, 2017)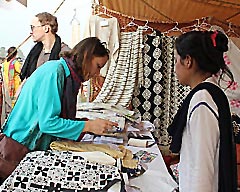 The Behbud Bazaar, Islamabad
(November 07, 2017)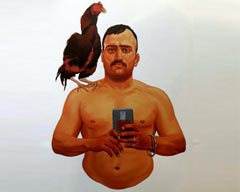 The Karachi Biennale 2017 (KB17)
(October 27, 2017)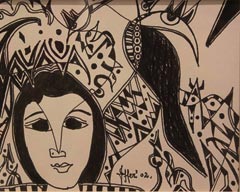 Wahab Jaffer Exhibition Opens at Tanzara Gallery, Islamabad
(October 20, 2017)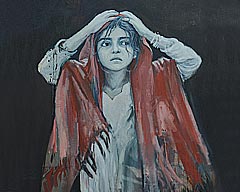 Art Review: Socio-Domestic at O Art Space, Lahore
(October 11, 2017)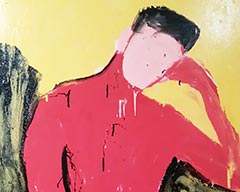 Art Review: 'Insta Loves II,' by Abdullah Qureshi at Satrang Art Gallery
(October 06, 2017)